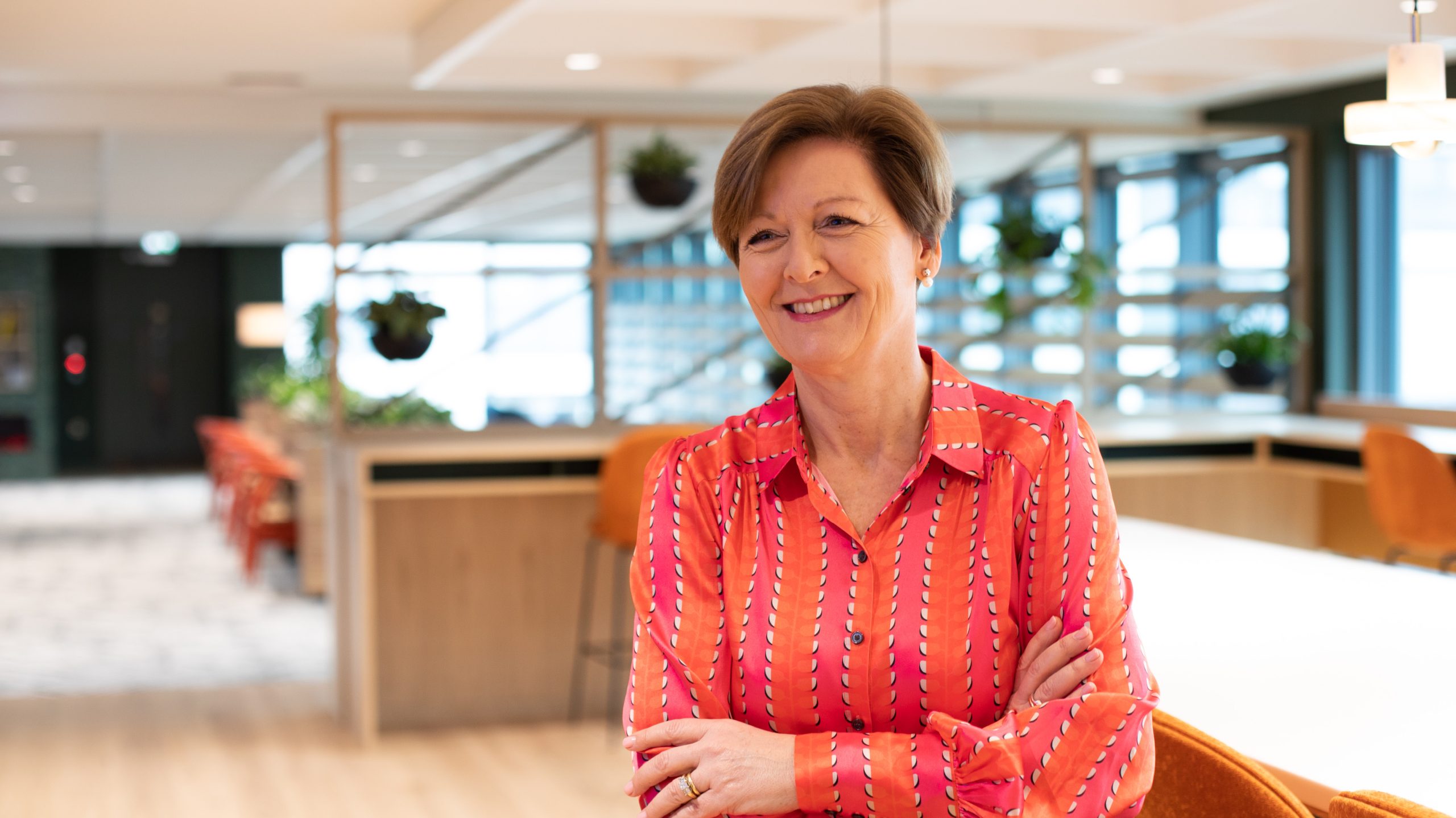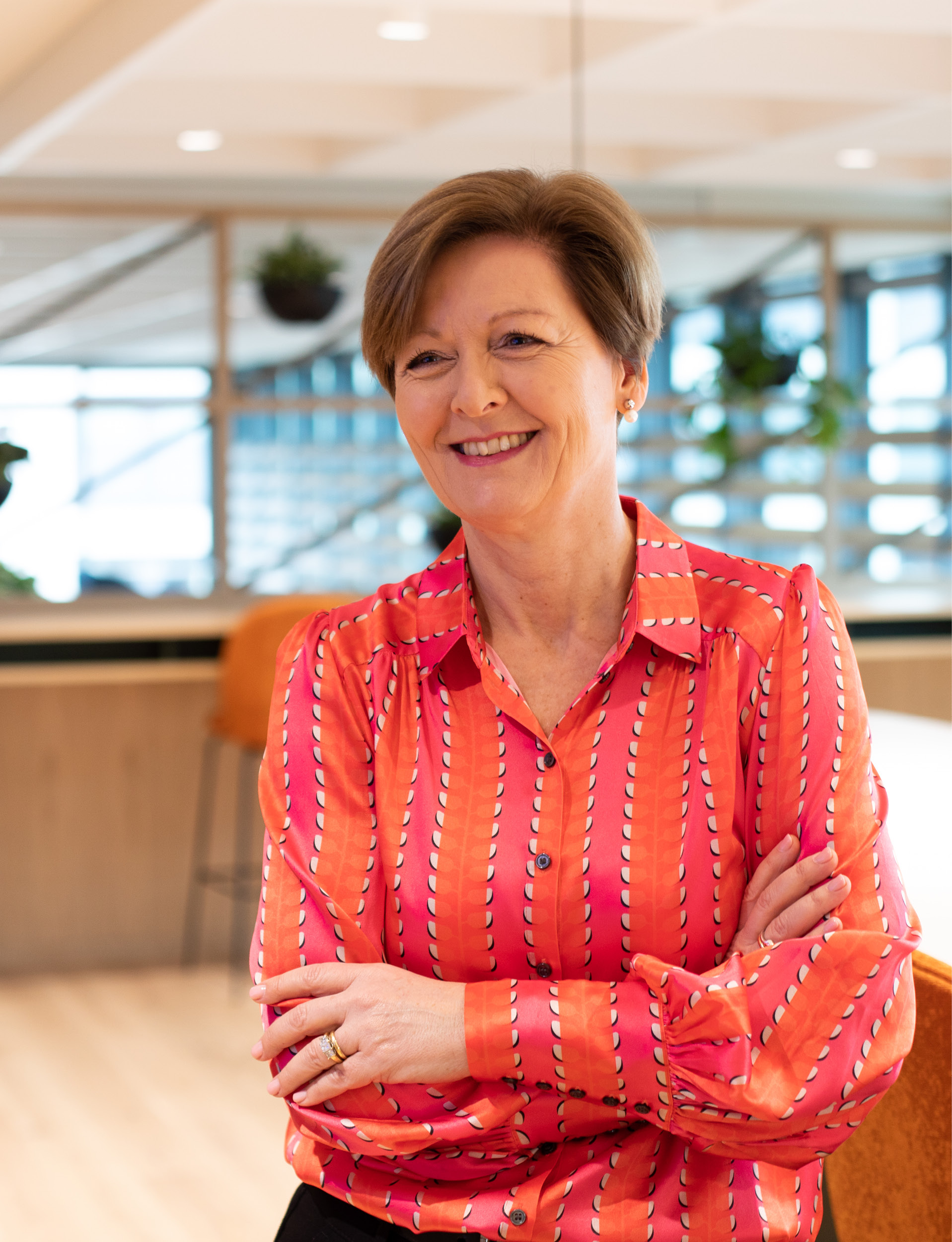 A rare privilege for The Insider to run concurrent Leadership Insights features representing our two primary areas of academic focus – hospitality and luxury. Representing the former is Karin Sheppard, who as SVP & Managing Director Europe at IHG Hotels & Resorts ranks among the most important female leaders in the hotel industry.
Growing up in Denmark, Karin Sheppard nurtured a desire to travel and experience new cultures, not to mention a passion for languages that saw her add English, French and German to her native tongue.
An ideal pathway into the hospitality industry, especially having had a taste for the business through a first job as a kitchen hand at a local Italian restaurant? Not quite, as it happens. Karin's initial career was in fact spent in IT, taking her to the UK and then Australia. But after what she describes as an "early mid-life crisis", she took a sales and marketing role at a hotel in Sydney, and the rest is history.
Today, more than two decades later, Karin is SVP & Managing Director Europe at IHG, overseeing a portfolio of more than 750 hotels across 39 countries, with more than 160* in the European pipeline. She is also intimately involved with the company's efforts in the areas of diversity, equity and inclusion (DE&I), while also finding time to represent the hospitality sector on several important travel and tourism industry bodies.
We were thus absolutely thrilled when Karin agreed to sit down with us for a candid, wide-ranging and absolutely fascinating interview…
The Insider (TI): Intercultural fluency is something we talk about quite a lot within Glion. As the leader of a very diverse region, and in what is probably the most multicultural of industries, how big a factor is that for you?
Karin Sheppard (KS): I think if you enjoy learning from others and also sharing your own stories, then you are really likely to enjoy the hotel as a working environment. It's not unusual to have up to 30 nationalities employed at a given hotel, and of course the customer base is typically multicultural. So, for me that opportunity to work on a daily basis with people from different backgrounds, different cultures, is one of the most wonderful things about this industry.
If I look back on my 20 or so years with IHG, some of my most important friendships have been made with like-minded people who had the appetite and courage to leave their home countries and explore elsewhere.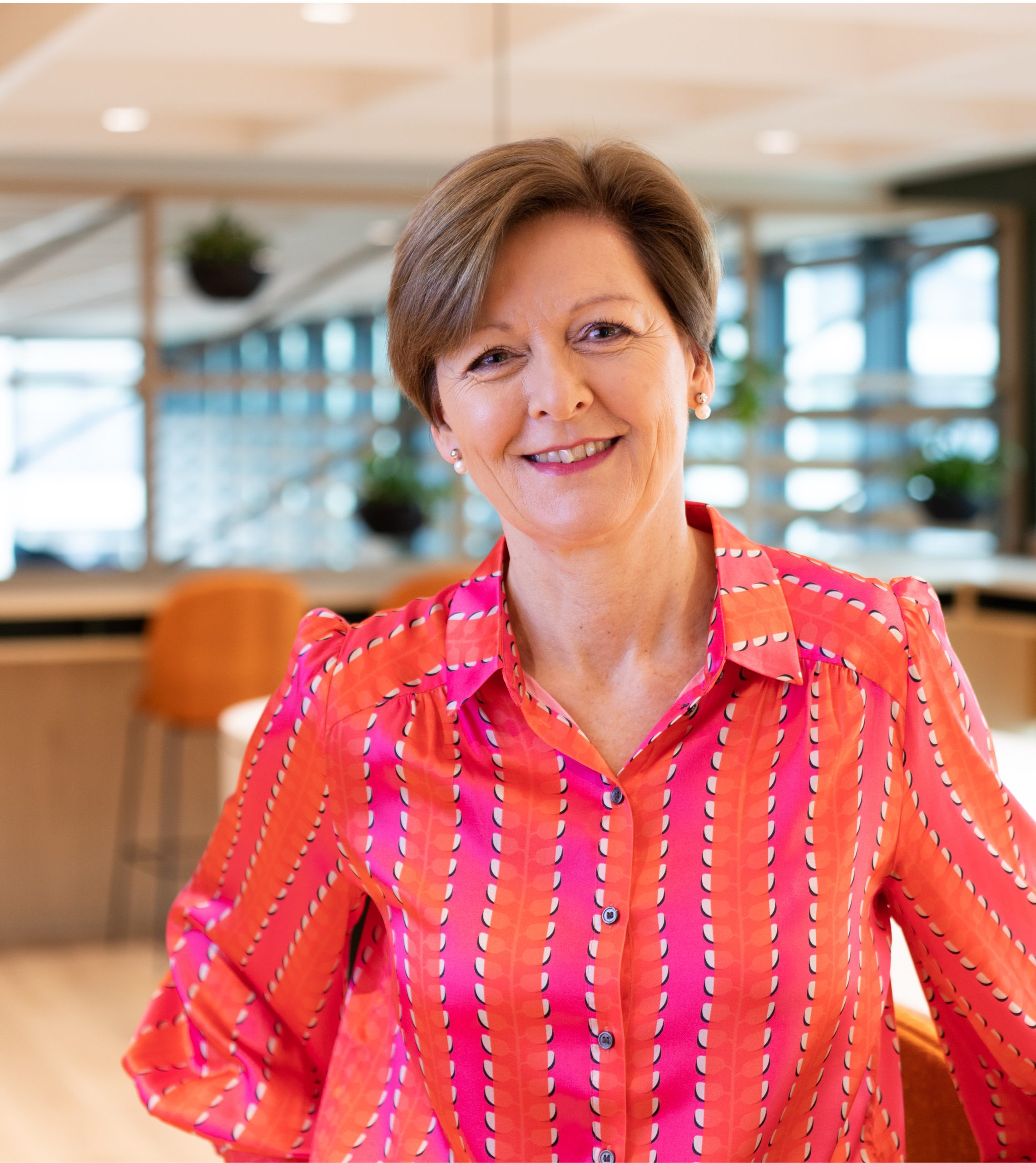 TI: As you mentioned, international diversity comes as standard in this industry; but I know that you are also very passionate about encouraging all forms of diversity within your team and the wider business. Can you tell us a little more about that?
KS: This is an area that is very close to my heart and it comes from a fundamental belief that the more inclusive a business is, the more value is generated. There's a reason why we bracket diversity, equity and inclusion together, because all three need to happen. It's not enough just to build a diverse team; you actually have to make sure that everyone in it feels they are treated with respect and dignity, while having opportunities to contribute.
As a female executive in an industry that's historically been quite male dominated, I've felt a particular drive to champion younger female leaders. I do remember those moments when I was the only woman in the room, feeling that impostor syndrome, and while I've been blessed with having wonderful male colleagues and leaders at IHG, at the same time we've historically seen the gender balance fall away when it came to the more senior positions up to General Manager (GM) as well as at the corporate level. That means we're effectively losing a whole talent pool, but I'm pleased to say that we're making significant progress in this area.
For example, we launched an initiative in Australia and New Zealand called RISE, and I was part of that while I was in Sydney. This program has now gone global, and it's focused on identifying female leaders and empowering them to achieve their full potential at the highest levels of hotel leadership, giving them access to dedicated senior sponsorship, networks and mentors. Nearly 150 hotel-based female leaders are enrolled on the 12-month program and over 200 colleagues have graduated globally.
But, of course, this is about more than gender. Recognizing the multiple communities to which our team members may belong, I'm delighted to sponsor our UK Employee Resource Group (ERG) called Embrace, which is built around advocating for more ethnic diversity in our workforce. And I proudly join the Pride march in London each year to show my support for our LGBTQ+ colleagues.
TI: Does this inclusive philosophy also reflect in the way you try to operate as a leader?
KS: Yes it does. As a leader, what I love more than anything is having the opportunity to assemble a team with diverse backgrounds and experiences, and then create an environment of trust so that I can get each and every one of them to contribute more than they might normally do.
If you have a business or operational issue, the more different viewpoints you can bring to it, the more likely you are to find the best solution. In particular, when you can get people to contribute to areas outside their functional expertise, that's when the magic happens. The key as a leader is to get them feeling comfortable to talk about other parts of the business. Then it's about making sure that what everyone brings to the table leads to decisions being taken.
As a leader, you set a tone that we are one team, here to help each other and that anything which is said in our circle of trust stays within the room.
TI: Turning to the business itself, one only has to scan the hospitality media to see that there's plenty going on within IHG in Europe right now. What's exciting you most among the new brands, new concepts and new innovations?
KS: There are many areas that are exciting, but for me I think what we've done with the expansion of our brand portfolio, especially in the luxury area, has been wonderful to see. There was a time when luxury at IHG meant InterContinental Hotels & Resorts; and while that brand retains enormous heritage and market strength, it really represents just one element of IHG's luxury market today. Through acquiring brands like Kimpton Hotels & Restaurants, Six Senses and Regent Hotels and Resorts, alongside the organic development of our Vignette Collection brand, we now have a portfolio of luxury brands and concepts that reflects the diverse demands of today's luxury clientele.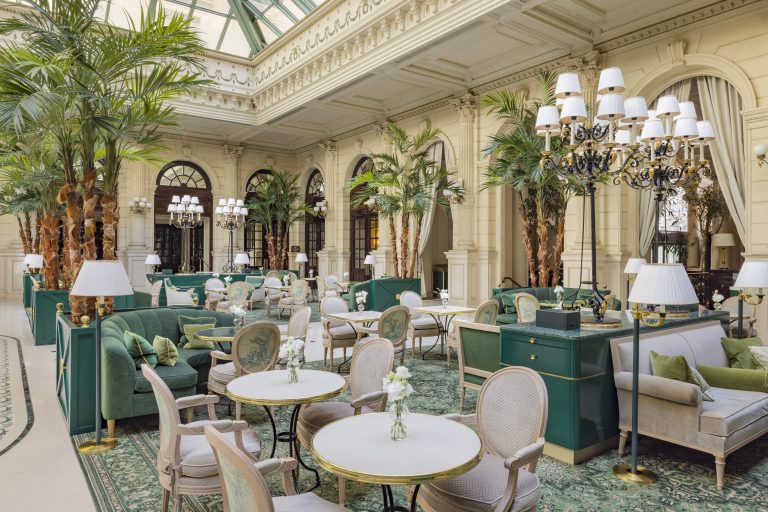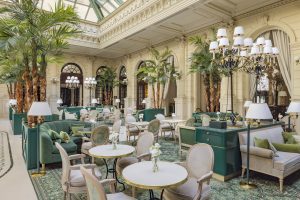 Just as an example of how this works in practice, in Paris we have the fabulous InterContinental Paris – Le Grand, which has been fully renovated and is now a showcase for that brand. Then right across the road we have the Kimpton St Honoré, which offers a totally different interpretation of luxury. Both are driving very high rates, both are driving very high guest satisfaction; but the guest experiences are totally different.
We're also moving more into the resort environment, not least through our partnership with Iberostar Beachfront Resorts, which means we now have all-inclusive luxury experiences to deliver as well. From an internal perspective, what's especially interesting is that our general managers are having to think about how we deliver the guest experience in all these different brands. What is the sensory experience throughout the guest's journey, with all the little cues that will implant in their minds what the brand stands for? For these GMs it's exciting for their careers, because they can learn more about themselves and the kind of environments they flourish in – and we can help them on that pathway.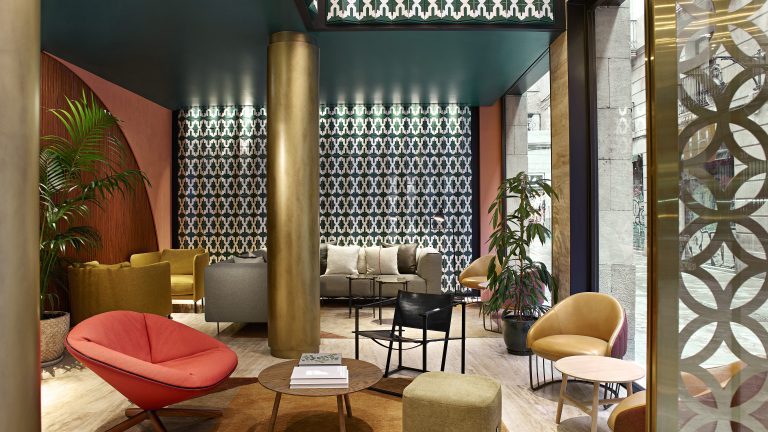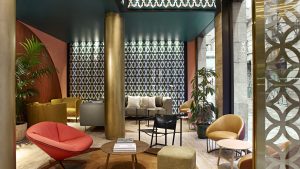 TI: Looking at the European hotel market more generally, how would you characterize the current conditions?
KS: Overall, I think there are plenty of grounds to be optimistic, recognizing that there are always challenges no matter the location or industry. Since I took this role we've had the global pandemic and in Europe we've also seen the terrible situation in Ukraine. But people's love for travel, for new experiences, just seems to be unbreakable. The business segment, too, has bounced back really, really strongly; not just in Europe but across the world. We've all adapted to the virtual meetings, but people still crave getting back in face-to-face contact with clients and business partners. Even the large meetings and conventions, which we thought we might have seen the end of, have made a comeback.
We are now seeing this performance showing up in terms of future growth, with investors seeking out opportunities in leisure and resort destinations especially. That's a fundamental break from the past, when the preference would always tend to be for a corporate hotel in a big city.
TI: From an investment/new openings perspective, what are some of the hottest destinations for you right now?
KS: We're seeing very strong interest in Iberia, Italy and Turkey. And this is giving us new avenues for luxury brands like Kimpton, which we've previously seen primarily in big city locations. Recently we signed a deal for a Kimpton in Marbella, plus we've already opened the Kimpton Aysla Mallorca. And there are more to come in luxury tourism destinations like those.
In luxury, the desire to find new destinations is strong, so we're also looking outside the traditional key markets to up and coming destinations like Montenegro, where we're opening a new InterContinental resort hotel later this year.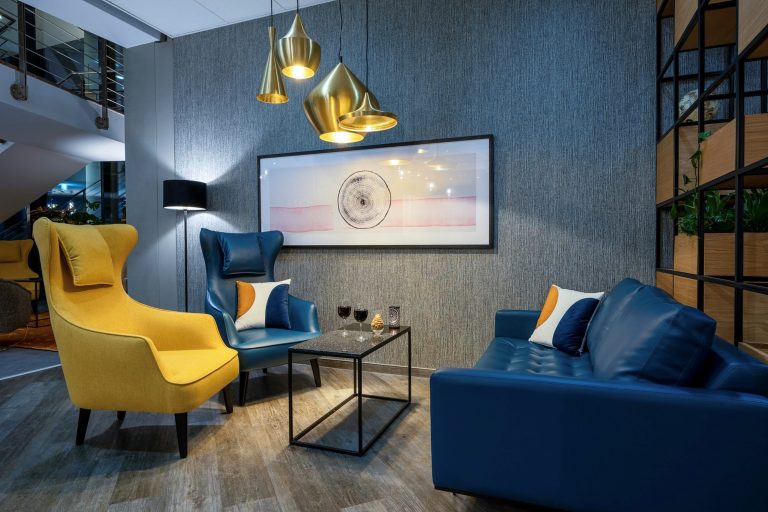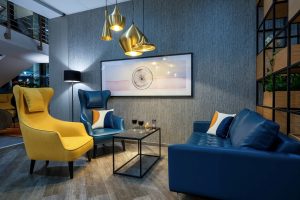 Last but not least, the UK remains our biggest European market by size, and there we're really seeing some of our newer concepts taking off, notably voco, which is a premium brand we launched in 2018. In fact, in partnership with Zeal Hotels we've just announced our first 'lifecycle net zero carbon' hotel, which is a voco and will be located at the Exeter Science Park in the west of the country.
TI: This growth story is fantastic news for the industry and it's one I'm hearing from other major operators. But at the same time you need great people to staff great hotels. We're all aware of the current 'war for talent' in hospitality, and equally we're all aware there are no silver bullets for it; but from your perspective what are some of the things the industry can do to attract talent?
KS: Perception plays a pivotal role when it comes to attracting talent. We must ensure there is more understanding of the wonderful career pathways you can have, whether that's someone coming in with a specialized education who can join one of our fast-track programs, or simply starting in an operational role and having the curiosity to explore the different parts of a hotel. We have senior leaders in our team who've come through that latter route to create fantastic careers.
I believe it's important to also highlight the diverse range of career opportunities available at corporate level, too. It's a complex business and we need experts in finance, in revenue, in branding; and therefore, the opportunity to come through a hotel and into a corporate career is just as large as one where you stay within the hotel environment. We should be sharing much more the stories we have around the fantastic careers our people are enjoying within this industry!
TI: Aside from changing perceptions, what are some of the things that can be done on a practical level to attract and develop talent?
KS: Certainly within IHG we have programs that help to fast-track our colleagues at various levels, whether that's preparing them to take on a GM role or just getting them through some of those early stage career tracks. An example of one of our programs is the IHG Skills Academy, a virtual learning platform we launched in 2021. It was created to help break down the barriers to education and training that an increasing number of community groups face – barriers that were exacerbated by the pandemic. Most importantly, it's free for all to use and offers online education to help people get employment ready and explore a career in hospitality.
In the UK, I'm also very active on various industry councils to create 'career passports', where individuals can train in different parts of the travel and tourism industry and build their careers that way.
TI: As a final question, what would you say is the best – or most important – bit of leadership advice you've been given?
KS: That's an interesting one! I think for me it's perhaps more an important influence than a particular piece of advice. And it was at the time I was stepping up from a functional role in marketing and branding to a broader leadership role. I had enormous admiration for my boss, who I was taking over from, and initially my mind revolved around all the things he had that I didn't; his experience, what he brought to the table.
I had a leadership coach at the time who was helping me to think about my own leadership brand, what I would bring to the table. And that got me to thinking about my boss and – as much as I admired him – what I would do differently. As I did that, over a period of time I became much clearer about the leader I would be; and one of the things I wrote down on paper was 'inclusive'. I wanted to bring inclusion to everything I did. This process also taught me the value of being an authentic leader; not trying to be someone else but being the very best that I could be.
I would say that moment of clarity on how I wanted to lead, and being authentically me, was definitely something that unlocked my approach to the roles I've moved into since that time.
TI: Karin Sheppard, thank you very much indeed for your leadership insights!
*Numbers as at 30 June 2023
Develop the skills to succeed
Our undergraduate and graduate degrees are tailored to the modern workplace, providing a perfect balance of hard and soft skills accompanied by real-world professional experience.