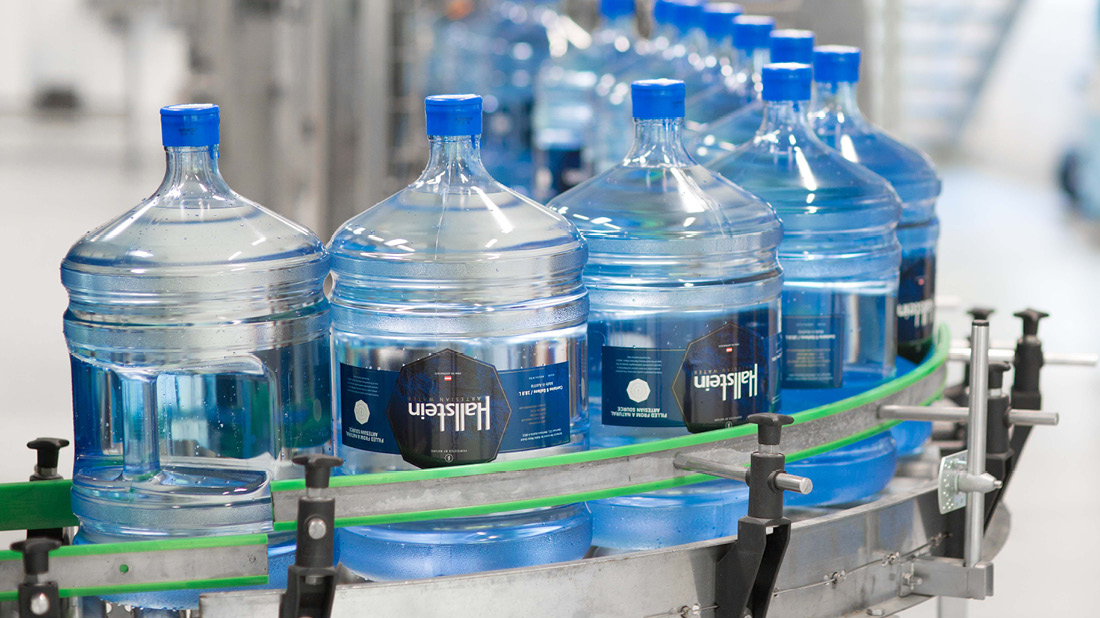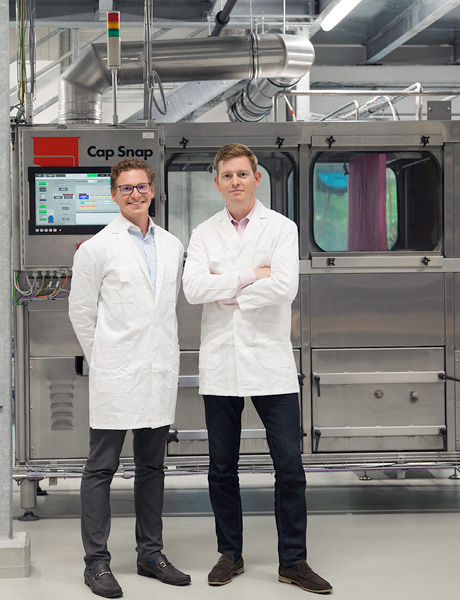 To the list of interesting career destinations for Glion alumni we can add a new entry: high end water. The Insider sat down with Phillip T. Muhr to hear the story of how one family's obsession became a global business, as well as a force for improved health and better access to this most precious of commodities…
Hidden away in the verdant hills of the Austrian Alps, something is stirring in the world of water. Amid this picturesque environment, Glion alumnus Phillip T. Muhr, together with his family, are steering an extraordinary project that aims to bring the science of water quality into the 21st century.
Many products claim uniqueness as part of their appeal. Hallstein Artesian Water has a weight of scientific and geological evidence to back up its claim. The water's source is an aquifer sitting within a rock fracture more than 200 meters below the village of Obertraun, in the Hallstatt region of Upper Austria.
Phillip takes up the story. "You might think water is simply water; but the reality is very different. When we started out on this journey, we realized there were no scientific markers to properly define high quality drinking water. So we committed as a family to doing something about that."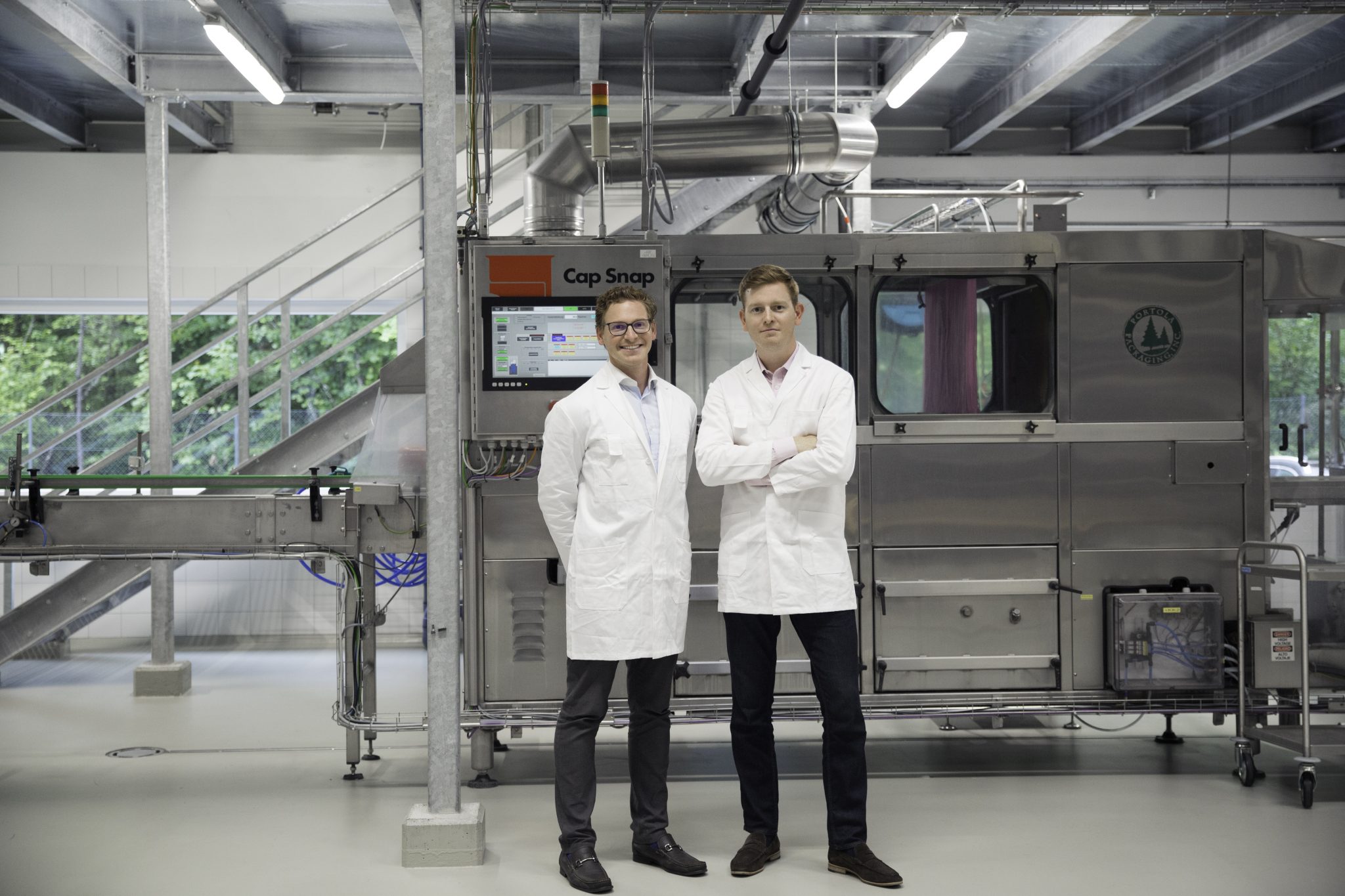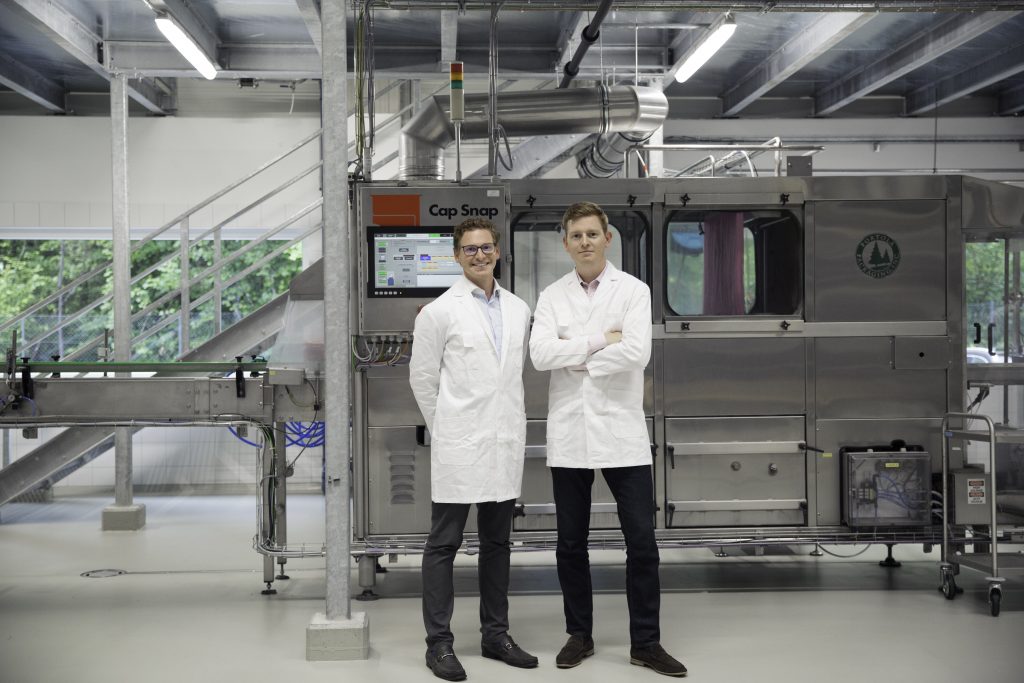 Working with a team of scientists and water experts, the family established around 300 quantitative and qualitative parameters that could define drinking water quality. Using these criteria, they tested thousands of water samples, trying to find something that would make the grade.
"We found nothing at first, so we passed on the criteria to a handful of universities, as well as a couple of oil and gas exploration companies. We asked them to look for geological structures that could potentially produce the water we wanted. They searched across the world, before pinpointing one mountain in one region of Austria. And they didn't actually know we were Austrian, it was a total coincidence!"
The family secured drilling rights to collect water samples – not an easy task in an area that's a UNESCO World Heritage Site – and in 2005 they struck liquid gold. The water produced by the rock fracture aquifer ticked all the required boxes: it was replenishable, had the correct pH balance (8.3, offering high alkalinity), while also being low in sodium and nitrates, and with a low exit temperature, which naturally produces cleaner water.
"We began by simply drinking the water for the benefit of our own health," says Phillip. "Then friends would try it at dinner parties and want some for themselves. In the end, we realized there was a demand and crunched the numbers to see if it could be viable to produce the water commercially. It took us 16 years and over 60 permits before we were able to export it beyond Austria."
The family business had sufficient pull to draw Phillip away from a successful career in banking, which he'd forged after graduation from Glion. Initially, he worked on the production side at the newly-built factory, even securing a fork-lift driver's license so he could help with the logistics. As the operation matured, the day-to-day production was handed to a local father and son team, and Phillip was able to focus on expanding the market for the water.
Today, Hallstein Artesian Water is sold on subscription all over the world. The company partners with hotels, restaurants and drinks brands, while also working directly with athletes, sports teams and other influential people from worlds of arts, healthcare and more.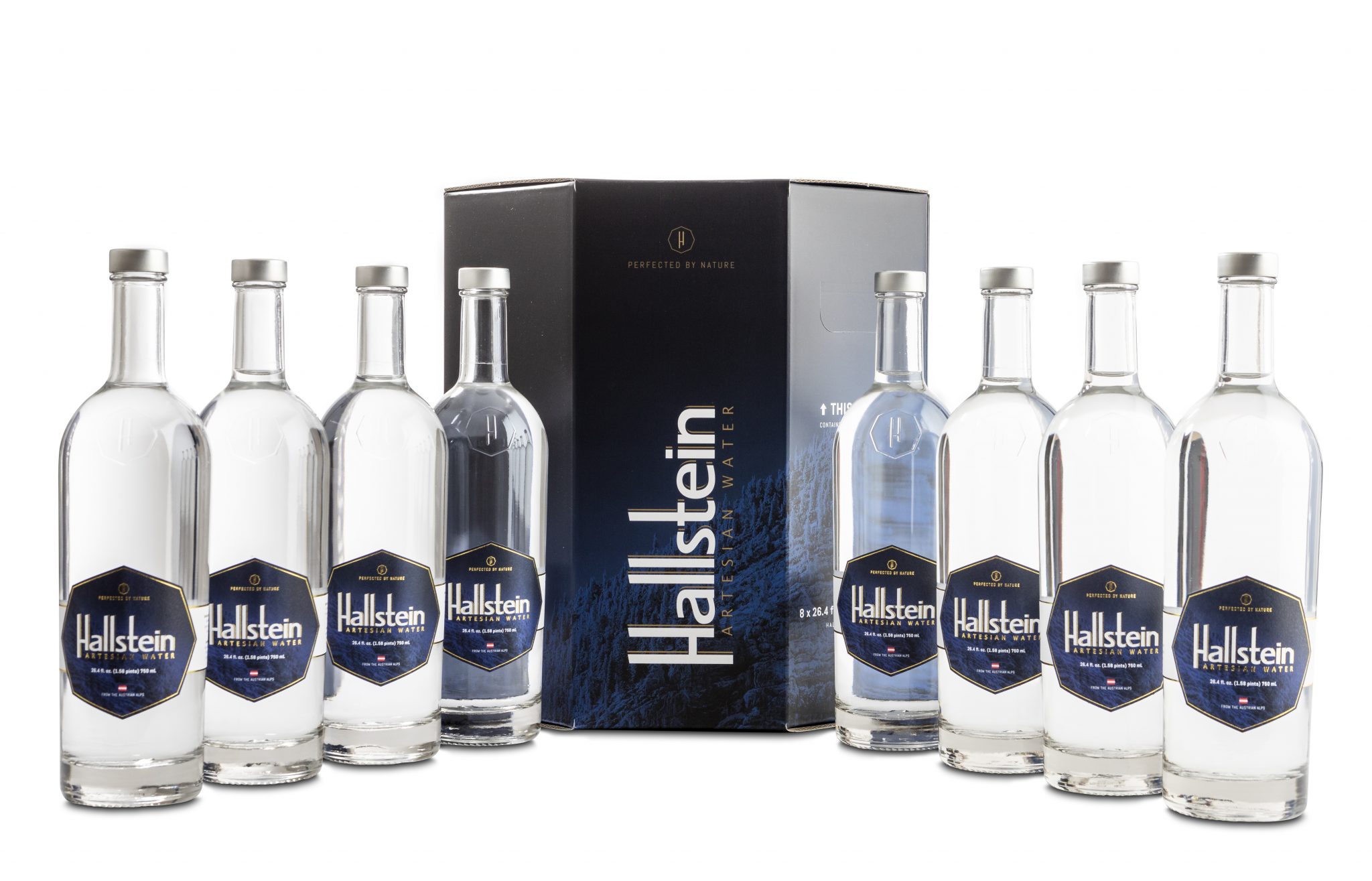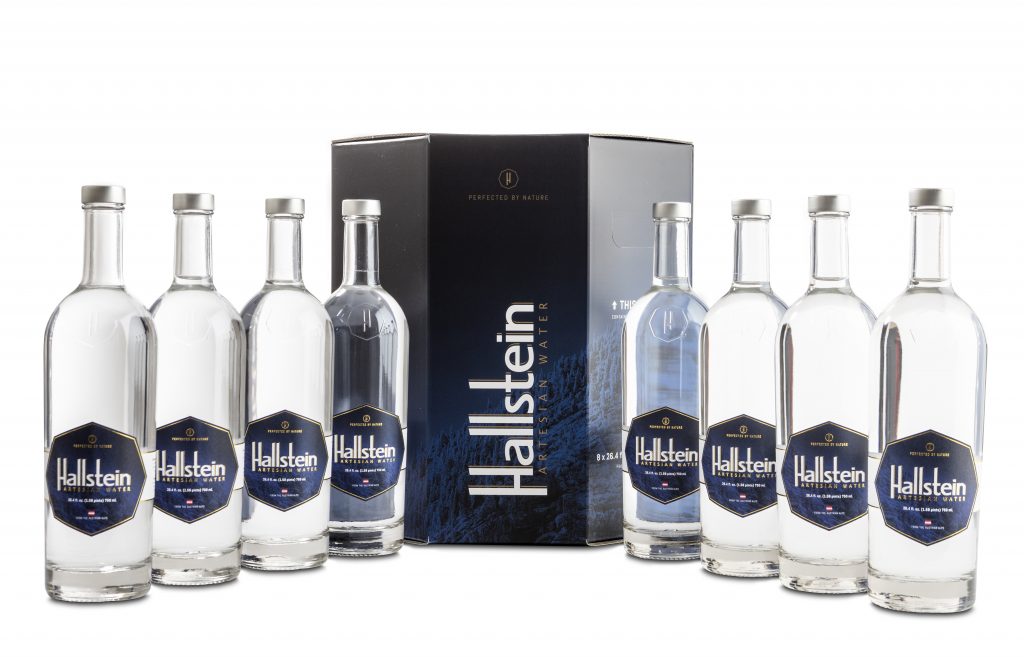 As Global Head of Sales (alongside the co-CEO role he shares with brother Alexander), Phillip relishes the job of forging relationships with new and existing partners. "I'm definitely borrowing elements from my time at Glion – especially in dealing with people from different cultures, who speak an 'international' version of English. Before I went to Glion I studied international relations, and so this idea of understanding cultures and breaking down barriers is something I really enjoyed.
"Once you graduate from Glion, you discover that the famous Glion Spirit is real; that every alumni you speak to shares those experiences. Even today, every time I check into a hotel I ask if they have anyone there who went to Glion. Just recently, I was up in Gleneagles in Scotland, and lo and behold the head of F&B at my hotel was a Glion alumni!"
Water for health
Aside from the commercial activity, there's a serious health and wellness aspect to Hallstein Water, as well as a mission to improve access to water within the developing world.
The health angle has been a key project driver from the outset. And it surrounds the power of water – the right water – to keep the body in balance. This in turn helps to reduce internal inflammation, which medical professionals say can lead to issues including acid reflux, osteoporosis, hypertension, and cancer.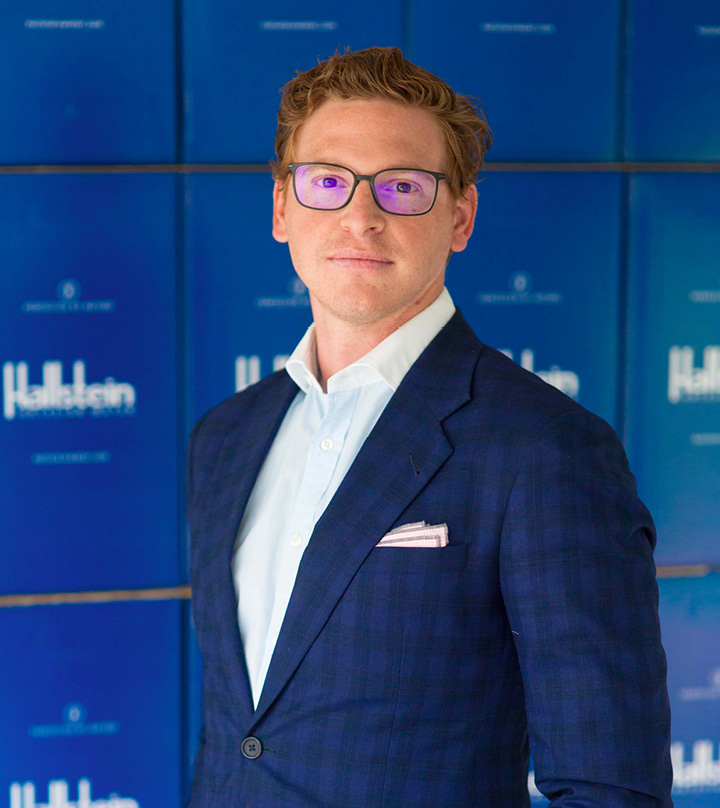 "The ultimate dream is to create one of the most exclusive lifestyle brands in the world, the LVMH of the water industry if you like. We are looking at other geological structures with the potential to offer something similar to our first well. We want to be the company which sits at the pinnacle of the high end water market, and to use that position to lead the maturing of the market."
Phillip T. Muhr
"Drinking the highest quality water can do three jobs – optimal hydration at the cellular level, also preventing you from taking in toxins, and removing toxins from your body," Phillip explains.
"We are working closely with institutions such as Mayo Clinic and UCLA Medical Center in the US, also VIVAMAYR in Europe, and I also spend a good proportion of my time giving seminars about water.
"For us, the ultimate goal is for water quality to be subjected to the same level of analysis and classification as currently happens with fine wine. I would like to see the definitions around water modernized, the parameters narrowed, and more attention paid to removing things found in drinking water that shouldn't be there."
Set the standard
Another goal for Hallstein Water is to set the industry standard on how a water company should operate.
"This ranges from how the company is run, including management and employees, through to the use of pharmaceutical stainless steel piping, recycled glass bottles, buildings, materials – everything that goes into the company. Plus there's also the social aspect; how we give back in charitable form, as well as our decision making on environmental impact," Phillip adds.
The third and final arm of the company is purely philanthropic. A proportion of every subscription goes to support Operation Water, a non-profit committed to providing sustainable water solutions to communities in Mozambique.
"Water is a fundamental human right, and while we are a high end lifestyle brand, we are well aware that in parts of the world families have to walk tens of kilometers a week just to access clean water. With Operation Water, we are building wells and installing filters, so that families have clean water freely available within their communities," he notes.
From the commercial perspective, Phillip is in a slightly unusual position of marketing a relatively scarce product – in fact, the requirement for aquifer replenishment means that subscriptions for Hallstein Water are capped globally at 15,000.
"Our subscriptions are usually around 40-60 liters per individual per month. And it's great, because every new subscriber or partner we sign up feels like someone joining our family," he says.
"The ultimate dream is to create one of the most exclusive lifestyle brands in the world, the LVMH of the water industry if you like. We are looking at other geological structures with the potential to offer something similar to our first well. We want to be the company which sits at the pinnacle of the high end water market, and to use that position to lead the maturing of the market.
"Every entrepreneur wants to enjoy success in business; but what's really ingrained in us as a family is changing standards, while also helping as many people as possible to have access to drinking water in their local communities."
Master your future
Hospitality, luxury, finance, real estate, innovation, entrepreneurship… whatever your career ambitions, we have a Master's that will help you achieve them.