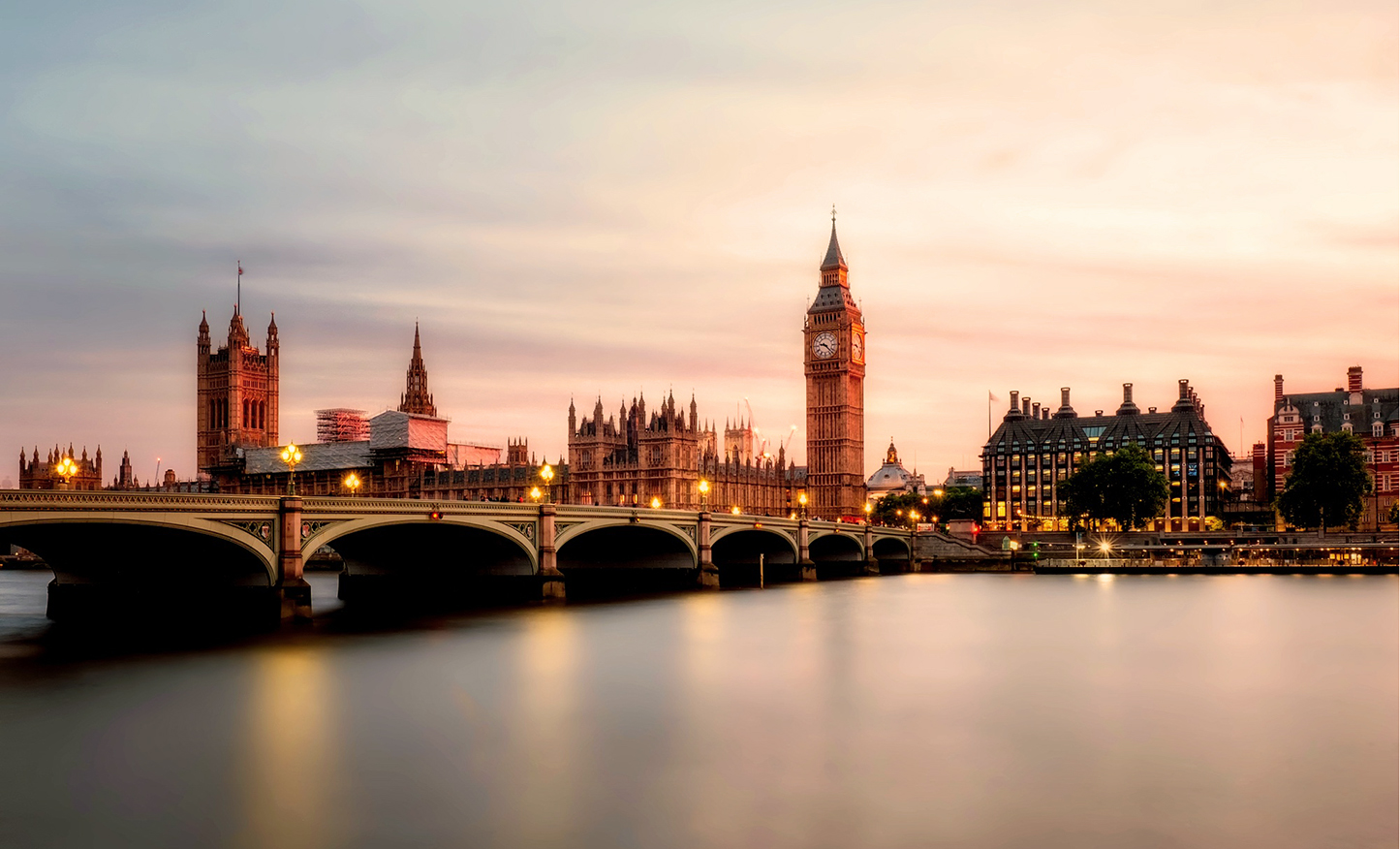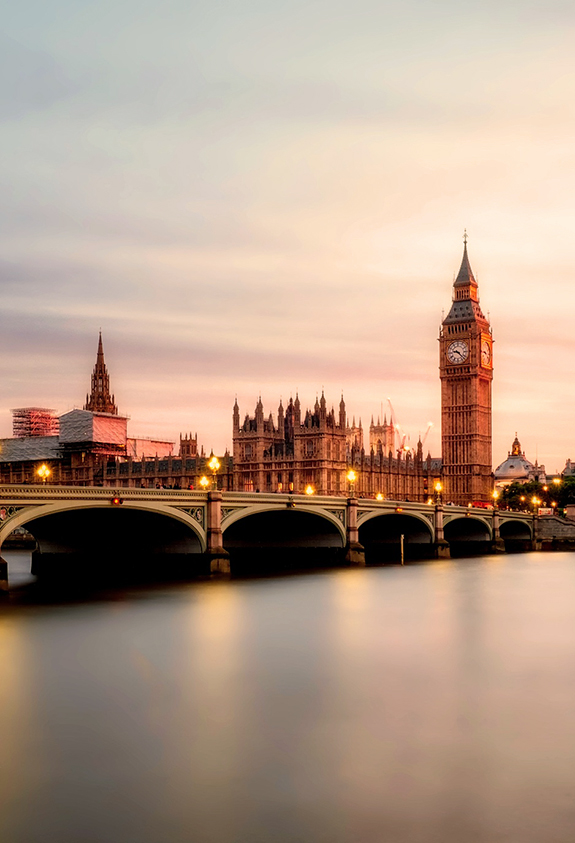 As Glion Bachelor students we have the ability to study in two different locations: London, UK, and Switzerland.
This is a great opportunity, but also a tough choice. You might be a future student hesitating between the two locations, or a current student thinking about transferring to London for your next semester. If so, this article is for you!
Glion has two campuses in Switzerland. One is located in Bulle, a city in the canton of Fribourg, and the other is in Glion, in the hills above Montreux. Today we will focus on the differences between London and Bulle.
London: a global hub of hospitality
The London campus is located at the University of Roehampton, which is about 40 minutes away from the center of London by public transport. There are many routes and modes of transport connecting us to the city center. We also have the opportunity to live off campus if we prefer to be closer to the urban life.
As a hospitality student, there are many benefits to being in London. You will be exposed to class-leading establishments, such as the Dorchester, Claridge's, as well as top-tier restaurants that are among the best in the world. You can also become a member of the Institute of Hospitality, a professional body of managers and aspiring managers working in this industry. They often organize networking events and workshops.
"I am more of a city person. I believe there is a wider diversity in the London campus and there are a lot more opportunities as London is a global hub of hospitality. Here, I can get professional experience as well as developing my network with people from all over the world more easily."
Luca Villax (BBA semester 4, Portuguese, studying in London)
Switzerland: the home of hospitality
Many refer to Switzerland as the home of hospitality. Indeed, the country's first hospitality school was established over 100 years ago. The reputation of Swiss hospitality was built on its class-leading hotels and internationally-renowned hotel management schools. Studying in Switzerland allows you to soak in the art of hospitality. You can also discover some of the best hotels in the world, such as the contemporary W hotel in Verbier or the well-known swiss ski hotel Alpina Gstaad. There is also the Fairmont Le Montreux Palace, which is only 10 minutes from Glion campus, and the Beau-Rivage Palace hotel in Lausanne. You will also find a large concentration of Michelin-star restaurants in Switzerland which tells a lot about the quality of the service.
Student life and entertainment
London has a lot to offer in terms of entertainment, from music festivals to fancy horse racing events such as Ascot. You will have access to beautiful parks, museums, theatres and endless bars and restaurants. Life on the London campus is pretty exciting too. We have a student body and many committees who organize a lot of events and activities throughout the year. We also have access to the 100+ associations offered by the University of Roehampton, such as the football team or the art club. It gives us the opportunity to not only mingle with Glion students but with other students from the United Kingdom and across the world. Did I mention there are more than 146 nationalities on the campus of Roehampton?
"I love London! I am from Rio de Janeiro, so I love the craziness of the city. Although, as I am easily tempted to go out (a lot!), I chose to stay in Bulle to be able to focus on my studies. The escape from the city is an interesting experience so far!"
Nicole Sarmento (BBA semester 4, Brazilian, Bulle)
Bulle campus is based in a historic Swiss city that naturally has a different vibe compared to London. Yet, it has a lot to offer. The campus is much larger than Downshire House in London, with many more students making it their home. The facilities in Bulle are great: for example, it has four different outlets where you can experience international cuisines. There are also a lot more committees and events happening on campus. Bulle is next-door to Gruyère (home of the famous cheese!), close to the beautiful Swiss Alps, and only 45 minutes away from Fribourg, Lausanne, or Montreux offering both nature and urban life.
"I like both campuses. I prefer the student life in Bulle: with fewer distractions it helps me to focus on my studies. Whereas in London, there are so many events and places you can visit, you will never get bored."
Tamara Taleb (BBA semester 5, Lebanese, Internship)
Accommodation
In Bulle, you get to live in either Raymond Jaussi or one of the two Tissot buildings, all of them a short walk from the main campus. In London, we have Chadwick Hall, which is on campus, right next to Downshire House, or Springs Mews, which is off campus, about 10 minutes from the city center.
In terms of accommodation, the main difference between both campuses is the setup. In London, we all have a single room with an en-suite bathroom and we're only sharing the kitchen. In Bulle, it is a lot more common to live in a double room – single rooms are limited and more expensive. All of the accommodation buildings in Bulle have a common area, but only Tissot has a kitchen, since cooked meals are more readily available on campus.
"After a year in Switzerland, I wanted a change of atmosphere, so I chose to come to London. I have no regrets. London is truly amazing; the city is very multicultural and full of opportunities. The sky's the limit!"
Luwam Gebre (BBA semester 4, Swedish & Ethiopian, London)
Learning experience
The great thing about the learning experience is that both locations have the same academic standards. Although the content is the same, the delivery varies from one campus to another. In London, the campus is much smaller, so our teachers tend to utilize everything the city has to offer. We have a lot of field trips giving us a great exposure to the industry. Whereas in Bulle, we can experience a hint of an American-style university, with a lot more time spent on campus to make the most of the spacious, state-of-the-art facilities.
"I studied in both London and Bulle. My feeling is that I get to connect with my teachers a lot more in London than in Switzerland. The classes are much smaller, and the campus looks more like a home which makes me feel like we're all part of the same family, teachers and students."

Mohammed Hamza Malak (BBA semester 6, Pakistani, London)
In conclusion, it truly comes down to your own preference. Both campuses are special in their own way. Regardless of whether you choose to study in London or Switzerland, you will get the outstanding Swiss education and a global network to help you succeed in your future career. My personal recommendation would be to try both campuses to get the most out of the Glion multi-campus experience.
About the author
I am in the semester 4 of my BBA and I am also a student ambassador. I love travelling, that's why I decided to spend this semester in London. As much as I enjoyed studying in Switzerland, I was eager to experience London life. I was certain the city would open many doors. So far, it has been a very positive experience!