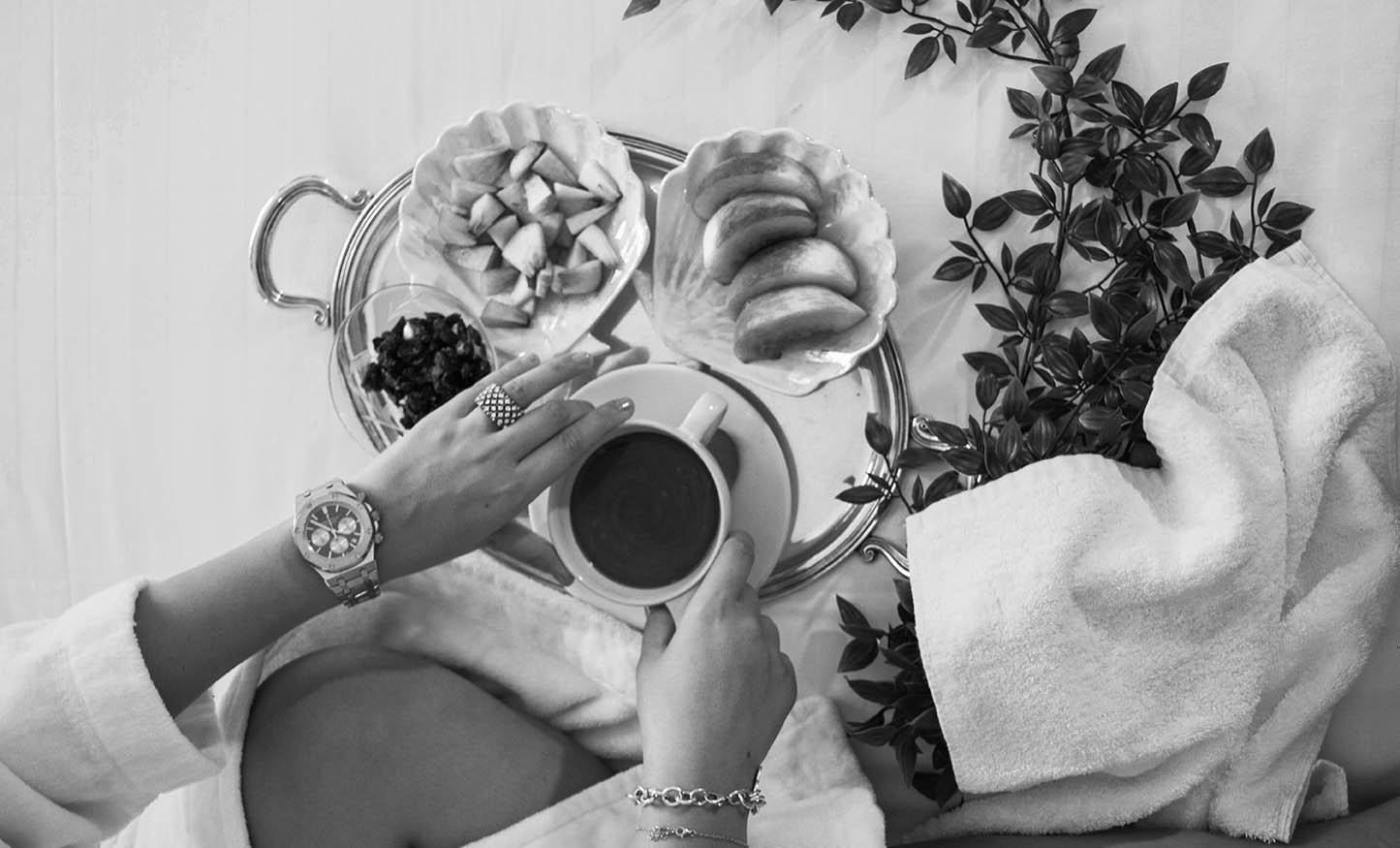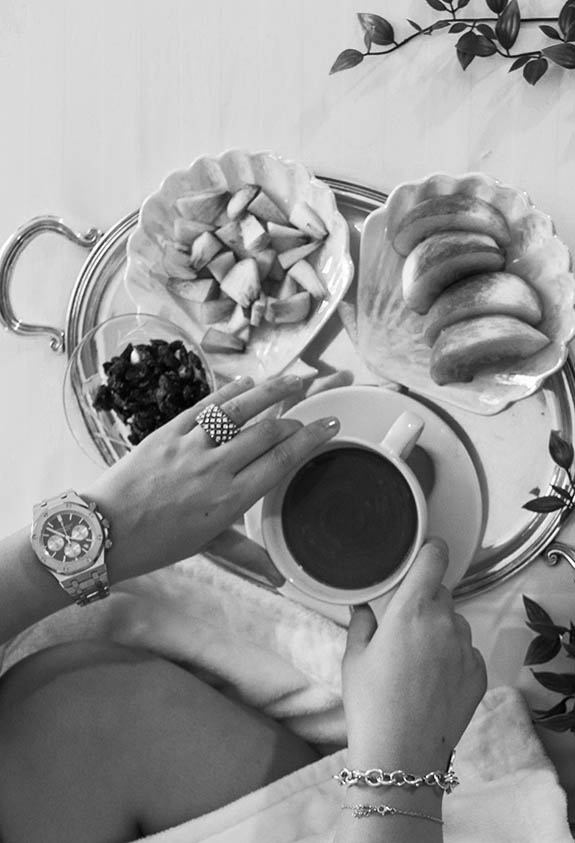 Luxury travel is changing, or more accurately: the luxury traveler is changing. In fact, their demands evolve so quickly that by the time you read this, they may well have changed again. But, beyond the individuality of their needs, one thing's for sure – experiences are the new material goods for a generation of travelers who seek the unique.
"The value-based drivers for luxury consumption are as diverse as the consumer's individual definition of what luxury is to him or her." European Financial Review pretty much sum it up in this quote, the defining image of luxury hospitality – the smart-looking Doorman in full regalia holding open the door to a 5 Star hotel – is outdated. Instead, think tribal leader in full regalia sharing a traditional drink with a young couple in a remote village, and you'll be a lot closer to reality.
As Madelin Tomelty of Luxury Travel Mag commented: "Whether it's a treehouse or a monastery, an igloo in Norway, a tent in the Moroccan desert, or a bubble in the Maldives, this desire for novelty is driving the growth of home sharing sites like Airbnb, as well as the demand among tour operators to push the boundaries of a traditional hotel stay."
And luxury travel isn't just changing rapidly, it's also growing at lightening pace. According to a study by AMADEUS, luxury travel will grow by 6.2% over the next five years, compared to general travel growth of 4.8%.
Luxury beyond the lobby
Increasingly, high-end hospitality is about the location more than the accommodation. The days of stepping into luxury are over, now travellers want to step out into luxury experiences, and hotels should act as a conduit to these experiences, enabling experiential moments.
The new luxury traveler wants to feel like a local go beyond the 'Top 10 sights', heading off the beaten track. These individuals seek an authentic connection to local people and places, valuing this more highly than a hotel chain's vision of luxury. The challenge is for hotels to shift their mindset from creating abstract luxury, to creating contextual luxury.
Shweta Parida of Commercial Interior Design sums up the Millennial and Gen Z luxury traveler: "They value the experience of the stay and want to explore and embrace their surroundings. Design-savvy hotels are responding to this change through a commitment to a strong and individual narrative, creating hotels which are carefully curated and culturally engaging with relevance to the local context."
Luxury that doesn't cost the earth
Beyond the bricks and mortar, modern luxury hospitality needs to create experiences that come at zero cost to the environment, and wherever possible actually have a positive impact. Luxury is now as much about sustainability as it is the experience, particularly as hospitality brands seek to find the next unique hot spot.
Increasingly, the demands on the hospitality industry are to find 'new', places that haven't been discovered before and that will provide a 'Me first' experience. The danger of this is the destructive impact tourism can have on an area of natural beauty or to a community previously closed off from modern civilisation.
AccorHotels is very aware of this: "What's important for the new travelers is exclusive experiences, local know-how, experiences that do not damage the local environment, environmentally sustainable practices and locally sourced kitchen ingredients".
How can hospitality brands shift to new luxury?
For young travelers, seeing the world and having cultural experiences is incredibly important, often more important than the traditional goals of buying a house, saving and reducing debt. So, when you have consumers who see accommodation choices as an integral part of their identity, and their holidays as a direct reflection of who they are, how can hospitality organizations deliver deeper values through successful luxury business models? We believe there are three pillars for a modern luxury travel service:
Excellent Customer Service: The new luxury traveler doesn't want off-the-shelf service from robotic, disempowered staff. They want knowledge, on-demand opportunities and 'guides' to the local area that are empowered to arrange experiences – then and there.
Flexible environments: Hospitality organizations must develop a more adaptable and flexible business model that can better meet the unique demands of each customer. Technology is a good example, for some hotel guests the luxury experience will include WIFi everywhere, 5G and instant connectivity. For others, no cell signal, no TV and a complete off-the-grid experience will be wanted. Properties must offer both.
Wellbeing: A gym and spa are no longer enough, new travelers want mental wellbeing, nutrition, sustainable food, clean air, Yoga and sweat-crawls. Hotels need to offer the full range of wellness services integrated into every stay, just as much as cleaning and room service.
Whilst the traditional luxury hotel brands take time to adopt new business models, nimble startups and services like Airbnb – that deliver the local immersive experience travellers crave – have filled the gap and seen phenomenal growth.
Who's already doing it well?
Of the big hotel chains, Ritz-Carlton has made the most strides in filling the gap between local and luxury. Their focus on delivering a destination-driven experience has seen the design of each of their hotels convey a story that connects guests to their location.
All the major players are making moves to deliver unique experiences in both new locations, and their existing ones. The Towers of Waldorf Astoria offers a rooftop beekeeping experience, Rosewood San Miguel de Allende provide easels and art supplies, and JW Marriott's Behind the Barre program gives guests an on-demand in-room ballet workout program.
Joint ventures are also helping big brands get to market sooner with experiential offerings. Mandarin Oriental Hotel Group is working with luxury tour operator Abercrombie & Kent to provide guests with a range of experiences. Seizing the eco-friendly angle, Four Seasons Resort Costa Rica at Peninsula Papagayo sends guests on 'Conservation land and sea experiences' with researchers to learn about the country's rare and endangered wildlife.
From in-room ballet to full-on research trips into the Costa Rican wilderness, the 'luxury experience' marketplace is maturing at both ends of the cost scale.
What will we see over the next 12 months?
More of the major brands will launch and develop their experiential offerings, as they shift their focus from the building to its surroundings. Expect these venues to increasingly offer micro-trip packages, delivering 48-hour weekend getaways packed with plenty to Instagram, WhatsApp and chat about at the co-working coffee station on Monday.
Despite the shift from 5 Star hotels to 5 Star neighborhoods, there will be a sizeable number of properties developed with a focus on interior design as the emergence of 'lifestyle hotels' continues. This 'anti-hotel' approach is already out there, such as InterContinental's Voco, Accor's MGallery and Marriot's Moxy.
Ultimately, modern luxury guests want a different experience each time. So if you're in this space – expect no two hotel stays to be the same, even if you choose the same room, in the same property, just six months apart.