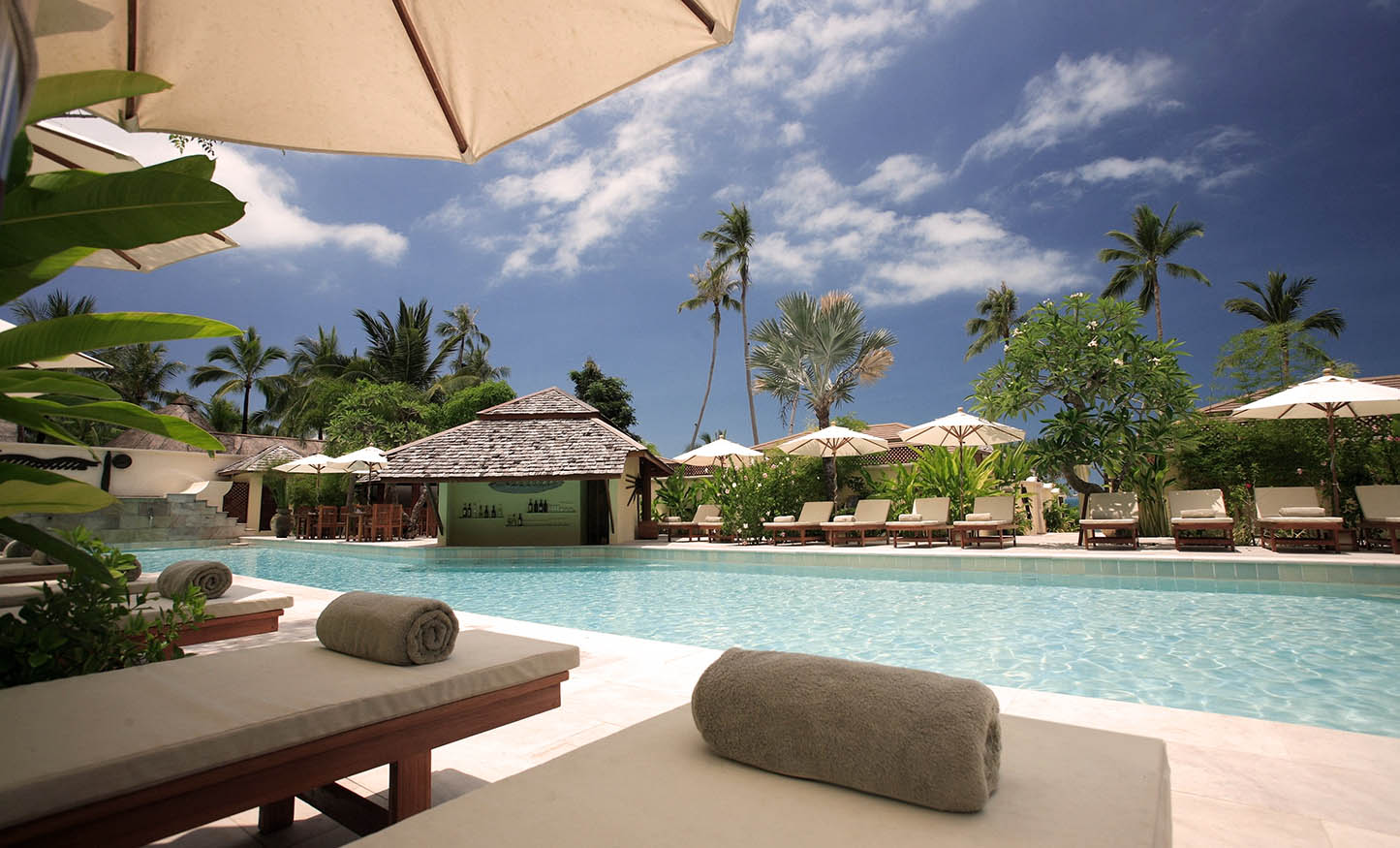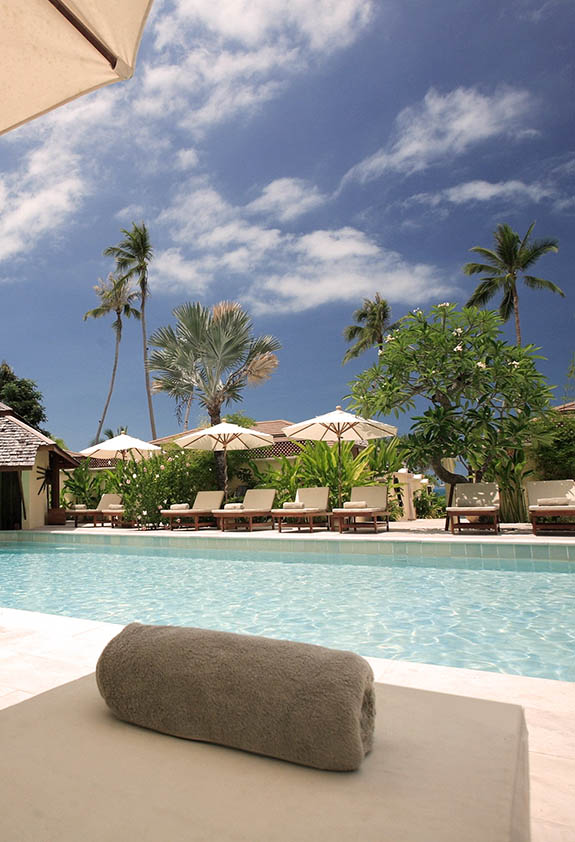 By Frank Schuetzendorf
Here is the second part of our exclusive interview with Aman Resorts' COO Roland Fasel, conducted by Frank Schuetzendorf, a member of Glion's industry expert Master's faculty. In this part, the conversation turns to new technologies and new market disruptors, and how Aman is responding to these challenges…
Frank Schuetzendorf (FS): As an industry, what do we need to do differently?
Roland Fasel (RF): We need to get away from some of the traditional structures and to start focusing on the new. Theories around task force cultures and cross-functional hierarchies and structures have been around for a while, but I think we need to finally get going on this and do something about it.
New brands coming in have a particularly golden opportunity to look at structure differently. For us, we have small hotels, so we can perpetually fine tune structures as well, even though we are still running the operations with a top-down hierarchy starting with the general managers at the top. Ultimately it comes down to minimizing the top-down communication delay and giving the people more responsibility and allowing them to acquire more capabilities by working cross-functionally. Give them global exposure, keep their curiosity alive with perpetual education and learning. The onus is on leaders like me to create these frameworks. I see a lot of opportunities with young, new hotel brands entering the market which then get rapidly acquired by one of the mega-brands. It's these that could do a little bit more in leading the way in regard to autonomy and responsibility.
At Aman, we like to think that our hotels are very much run like this today. Although there has been a lot more direction over the past two years than there had ever been before, I still believe that in our hotels the general managers really get an incredible amount of autonomy; an incredible amount of freedom to be creative and to do what needs to be done in order to stimulate and to create an incredible culture within their hotel. The hotels are generally smaller, but I still believe that the myth and everything around Aman is very much protected.
FS: We talked about freedom and empowerment. What about risk-taking?
RF: The risk is in relation to the person in that job. For me, the responsibility is to hire the right people who are willing to take the risk. Then, once they are in those positions, they have an incredible amount of freedom. From innovation to creating new experiences. Don't forget, Aman has been in the experiential business for the past 30 years. We have delivered access to some of the most incredible sites in the world and have created social currency for generations.
Today, everybody wants to play in that field; but ultimately the brand that really has a claim to that space is Aman. Becoming the custodian to the community and a custodian to the context our hotels operate in, that's all coming from the general managers. So, to the degree to which they want to take risks is really left to the general managers, and that concept of perpetual innovation is driven through them.
FS: How does Aman differentiate from other players in the ultra-luxury space?
RF: I have been on this journey for 30 years. I think that we are today the only ultra-luxury hotel company that operates in over 20 countries, with a robust pipeline of future projects yet to come. We are still creating the sanctuaries, still talking about creating environments where we nurture the company's 'pathfinder spirit'. We are clearly creating relationships and investing in communities all over the world. We still very much believe in what Aman stands for, which is to create an environment of tranquility and peace.
The transition from just resorts into city properties and the success of our first urban property, Aman Tokyo, gave us the confidence to further expand in this market. We can continue nurturing our pathfinder spirit while creating an oasis in the urban context, and that's why this is part of our strategy today. Aman today is still second to none in creating and giving you access to some of the most amazing places in the world. It has given the world a slice of paradise for a long time and will continue to do so. So, I think we are in quite a unique space when you embrace all those particular components.
FS: How have the codes of ultra-luxury changed?
RF: The aspirations of Aman are to create an environment of peacefulness. Our service ethos is based on intuitiveness, simplicity, about you focusing on your experience and enjoying a transformative moment in an Aman space. We still of course focus on the tangible product itself, so that we have our design, remote locations, generosity of space etc.
There is also a very powerful cross-generational aspect as well. Where we used to have couples or individuals traveling before, today we have an incredible amount of families which has meant the introduction of experiences and facilities for this segment. It is worth noting that all our children's experiences incorporate some element of introducing them to the local culture, environment, and people in a way that is relevant for younger guests, so that they too can come away with a meaningful experience.
As things evolve you have to stay relevant. The wellness piece is another great example. Where you would have had a fitness club ten years ago; today, at Amanpuri, we have a fully integrated wellness centre with medical facilities. We are moving forward and catering to those new customer expectations. People are looking for transformative experiences, to come away feeling refreshed, more at one with themselves and with the appropriate tools to deal with the stresses of everyday life – and it is this that we offer at Aman through our holistic experiences.
FS: How does Aman best learn from its customers?
RF: Part of the building blocks we brought was to have more structure towards the guest engagement environment. Before, it was localized to the general managers addressing this or that aspect as they were responding to guest comments or letters. Today we are actually asking the customer for feedback.
I introduced a proper guest engagement approach that encompassed having the general managers send out a questionnaire with only three questions: Are you going to tell a friend? Are you coming back? What can we do better?
What we have learned is quite fascinating: the level of passion among our customers and 'Aman junkies' – as we call them – and the amount of feedback they provide us with – the positive and obviously where we have opportunities to improve – is phenomenal. Having only introduced this six months ago, we're now provided with real narratives. You would never have this in any other context, and from where I am sitting, and having played in the ultra-luxury world for so long, I have never experienced anything like this before.
Then, in conjunction with guest engagement, we also started employee engagement. We just completed our first employee engagement session in the brand's history, and between the two I have now created an innovation lab which one of my managing directors is putting together now. Here we take the feedback from both guests and employees, and then try to improve the guest experiences on where we draw the red line. You obviously cannot respond to all, but there is always a percentage of things that you can look at and improve across the brand. That's the idea behind our innovation lab concept: to move our product and our processes to the next level.
FS: What is your approach towards new technologies such as artificial intelligence (AI), augmented reality (AR) and virtual reality (VR)?
RF:. From a conceptual aspect, I am a firm believer that the future is all around AI, VR and AR. I am fortunate to have a close friend owning the company behind the ABBA AR world tour in 2020. When I listen to this and where they're at already, I believe it will have a significant impact on travel and the experiential world of our hotels.
There's absolutely no reason why you wouldn't want to embrace that. The issue that will arise will be around capital deployment and how can you integrate it. But conceptually, if you are not embracing AI and the information you can proactively obtain and the patterns and trends you can identify and practically look at, then you will be missing out on a huge opportunity for your business.
Working together with travel agencies that want to get into that world and that want to understand what you could proactively do regarding past patterns; then putting it in geographical context and using your Google data and so on to produce information… all this will enable you to approach people proactively on their choices of vacation, trips and what they can do within the trips. It's all phenomenal.
So, when you embrace and add this AI dimension, all the intelligence and information out there, and couple it with a proactive approach, I think you could do quite some magic.
FS: How is Aman countering the threat of new, disruptive market entrants such as One Fine Stay or Le Collectionist, and how does it impact your focus?
RF: I have not really experienced that threat and, at the same time, I am focusing on my own aspirations. We have so many opportunities to optimize our brand, to go further and be more innovative and to add vertical pieces to my brand. We have a very clear strategy: for sure, the hotel business is the core, but we also have a huge real estate portfolio. We are also heavily going into retail with an entire infrastructure of thirty stores on property.
The launch of our skincare range demonstrated our mission to diversify horizontally. The range has been a real success and we are excited to be launching in Nieman Marcus in NYC in September.
Then we are in the events business (Atma), where we just realized our first event in Venice to revitalize the city's carnival. We organized an immersive event with some of the most famous DJs in the world.
FS: Where else do you see the luxury hospitality sector venturing into in the near future?
RF: I believe that wherever there is a service delivery component, be this in banking, retail or hospitals, we as hoteliers have the know-how to teach non-hotel people the service levels and leadership skills necessary to run a service proposition.
That said, there are a lot of avenues in the hotel world that we could still explore. Many of our hotels have a real estate component, and we will focus more on expanding this side of the business in the future. .
FS: What are the key challenges that lie ahead for you in the near future?
RF: To continue to be absolutely focused and determined to maintain our brand integrity and the myth and soul of this brand. This is the challenge associated with all the growth and vertical integrations mentioned. I think it's absolutely instrumental that we don't compromise at any level. Our team spends an incredible amount of time really protecting and preserving all that has made Aman what it is today and ensuring that it runs through every aspect of our company.
For the financials piece and when optimizing a business, there is a lot of pressure but also a fine line between trying to optimize the business and where it goes overboard. This is why I'm leaving a lot of space for my general managers to push back, to have a conversation and a dialogue. There is a clear understanding that I need to make sure that they have enough to work with; that we continuously provide the capital investment and so forth. So, it really takes sensitivity in a leader, which you need to display as you communicate and create a dialogue with your people.
FS: What role does food and beverage play and how is it integrated into Aman?
RF: Our commitment to F&B today is stronger than ever before. The culinary offering of a hotel can act as a gateway into the culture, and is an integral part of the guest experience that allows them to really get under the skin of a destination. Dining in a potato shed in Bhutan, having traditional roti breakfast in a small village in Rajasthan, or learning how to make traditional Javanese food with a local are all authentic culinary experiences that we have curated over the years. We now also have two culinary concepts, Arva and Nama, which we launched two years ago at a number of our properties, and although inspired by different cuisines (Italian and Japanese respectively), both are centered entirely on cooking with local, seasonal and sustainably sourced ingredients.
Overall, the entire business around food and beverage has a lot of momentum and a lot of drive. We consider it to be something that is crucial to Aman's success, so that we're now just going into the next cycle, where I'm bringing someone else onboard who will handle all the future projects and developments. This also entails being on the pulse around future F&B trends and incorporating them into the Aman context.
FS: Finally, what is your experience with Glion students?
RF: Glion is an exceptional school. It's in the top handful of hotel schools, but also tourism. I mention tourism as today there is a greater understanding of tourism, in particular around the global view of tourism and service delivery, within which we find the hotel space.
I believe that Glion students are generally very focused and very dedicated. They come well prepared and well-armed, are willing to work and roll up their sleeves – I think they are doing a fantastic job.
About the author:
German-born Frank Schuetzendorf has built his international hospitality career over the past 25 years as a Food and Beverage professional within the top luxury hotel market.
Frank teaches in the Glion's Master Programs. Before joining Glion, Frank was Senior Lecturer at the Ecole Hôtelière de Lausanne and Visiting Lecturer at ESSEC Business School in Paris. He had various operational management roles in food & beverage, at the Hotel Plaza Athénée in Paris, Klaret Group, Shangri-La Hotels and Resorts, plus Four Seasons Hotels and Resorts, to name a few.
He holds a Master of Business Administration from the Open University, UK.