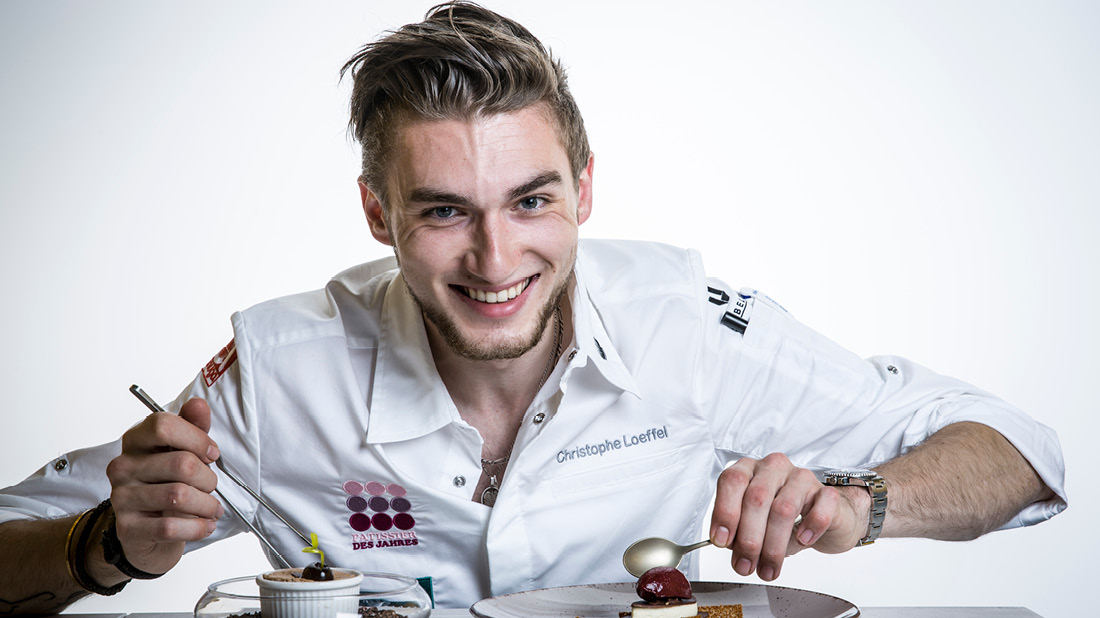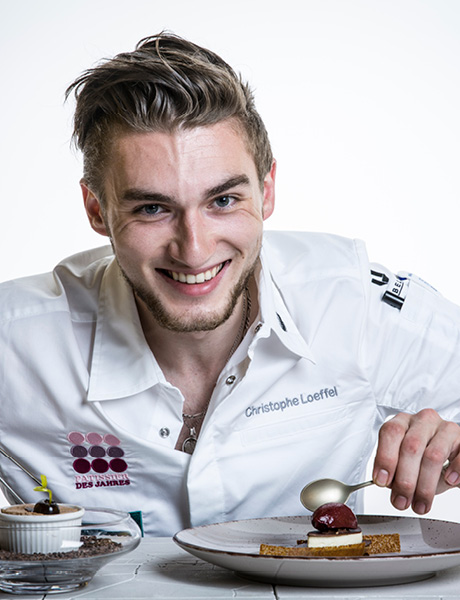 Christophe Loeffel is a man in a hurry. He faked his age to get a taste of pastry arts at just 13, worked in a Michelin-starred restaurant at 19, and now – still under 30 – provides award-winning pastry excellence to Maison Décotterd on Glion campus. Oh, and he also appears on Swiss TV and boasts more than 60,000 followers on Instagram! The Insider had to meet him…
One of the wonderful things about France is that you can pull up into almost any town or village and find a privately-owned pâtisserie selling hand-made delicacies that would enliven even the most jaded appetite.
It was in just such a pâtisserie, in his native Alsace region of eastern France, that Christophe Loeffel first sampled the delights of pastry arts. He was only 13 years old – although as far as the shop owner was aware, he was a year older and thus legitimate to work in the shop.
"I lied about my birth year because I couldn't wait to start," he says. "It was my first real pastry training, learning how they made eclairs, macarons and much else. When I was growing up, we always went to restaurants at weekends, so I got used to good food including desserts. And where I lived there were three or four pastry shops near to my home, which we would visit to buy pastries or ice cream. So I was really involved in the gastronomic scene from a young age."
Having initially studied culinary arts, Christophe's big break in pastry came at the age of 18, when he was invited to train at the prestigious Maison Pierre Hermé in Paris. However, this small-town boy had severe reservations about going alone to the City of Light, and initially refused the offer.
Finally persuaded that this was too good an opportunity to pass up, he departed for Paris. "Those first few months were very hard. The work was intense and there was so much to learn, not just about pastry making but also about the organization behind it, as well as the ingredients and techniques that go into the unique flavors created by M. Hermé."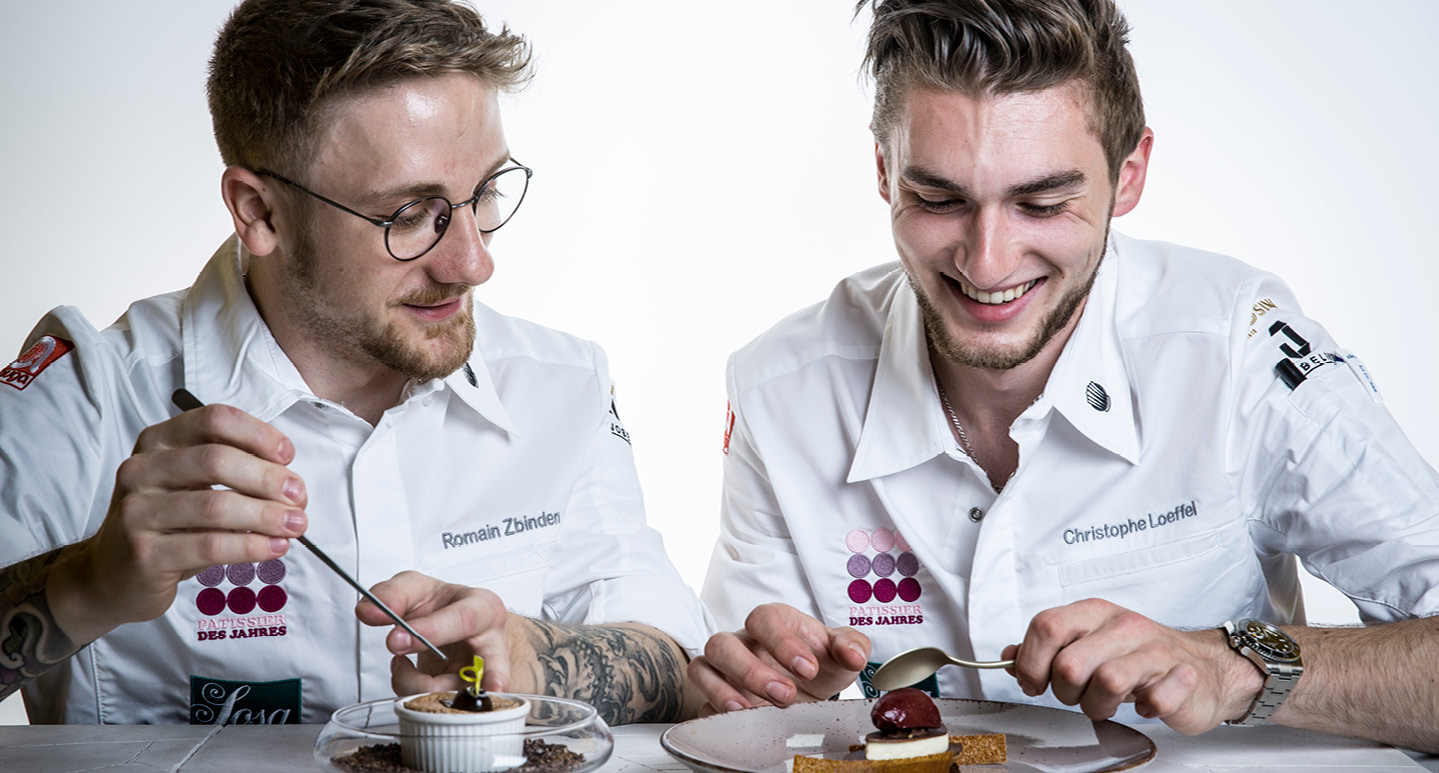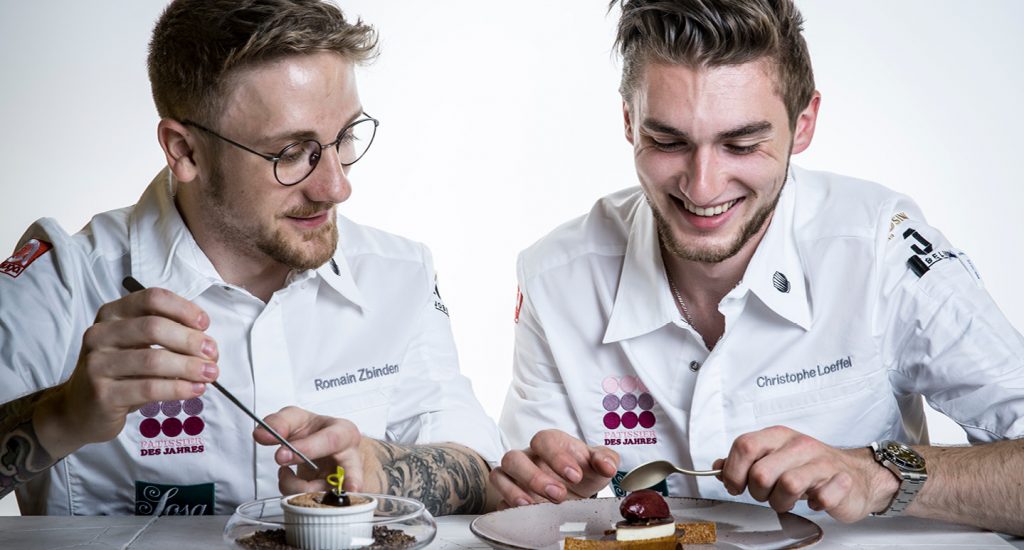 Joining the Décotterd 'family'
A spell as pastry chef in a Michelin-starred restaurant followed, after which Christophe made the connection with Stéphane Décotterd which endures to this day, and which has seen the team arrive en masse for a new adventure on Glion campus. Christophe's signature pastries are now among the star turns at Maison Décotterd, which opened its doors to students, staff and the public in September this year.
"It's been five years now, which makes me one of the longest established chefs in his kitchen. From the beginning, M. Décotterd has given me the freedom to try things; then he tells me what he likes and doesn't like, and how we can change it. That's not something you would get with all chefs – many just say 'this is my restaurant, my kitchen, so know your place'. So, for me it is great to have an opportunity like this."
And it's an opportunity that Christophe has used to establish a stellar reputation. This year he was given the title Swiss Pastry Chef of the Year by the Gault & Millau guide, which is the principal rival to the Michelin Guide in Europe. He also won a bronze medal in the French Dessert Championship in 2020.
On stage, on screen, and on Insta!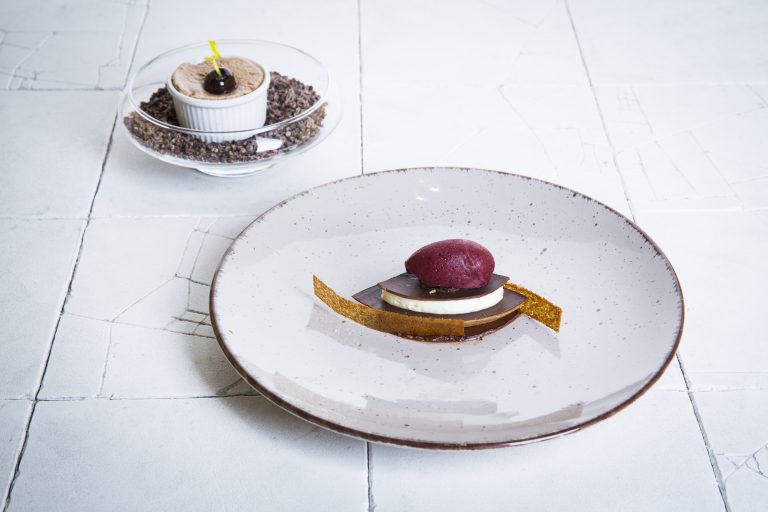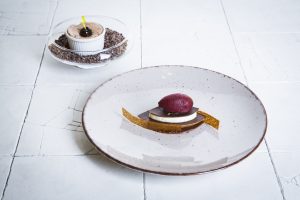 More recently, Christophe travelled to Cologne, Germany, to contest the Pastry Chef of the Year challenge, live on stage at the annual Anuga industry trade fair. As one of six finalists, Christophe and his team created these unique desserts:
• Yuzu lovage and Sichuan bottom desert
• An imposed chocolate dessert with Amarena cherry soufflé
• Modern 'Berliner' pastries mignardise
And despite the competition falling at the same time as the move to Glion, severely hampering his preparations, Christophe managed to secure the runners-up spot.
"I had no time to practice beforehand, so we did the whole thing like a training session," he explains. "It was the first time working seriously on these desserts and I quickly realized I'd left some important items back in the kitchen! When I was plating everything I was thinking 'this is really bad'; and we only sent our final dish at the very last moment. I'd have been pleased to make the podium so to come second was really satisfying."
Now all this knowledge and expertise is being imparted to Glion Bachelor students as part of their Practical Arts semester, which includes frontline experience with Christophe and the rest of the Maison Décotterd team. Adopting the role of teacher is no issue to Christophe, who has published 'how to' eBooks and also offered pastry classes at all levels from children to professionals.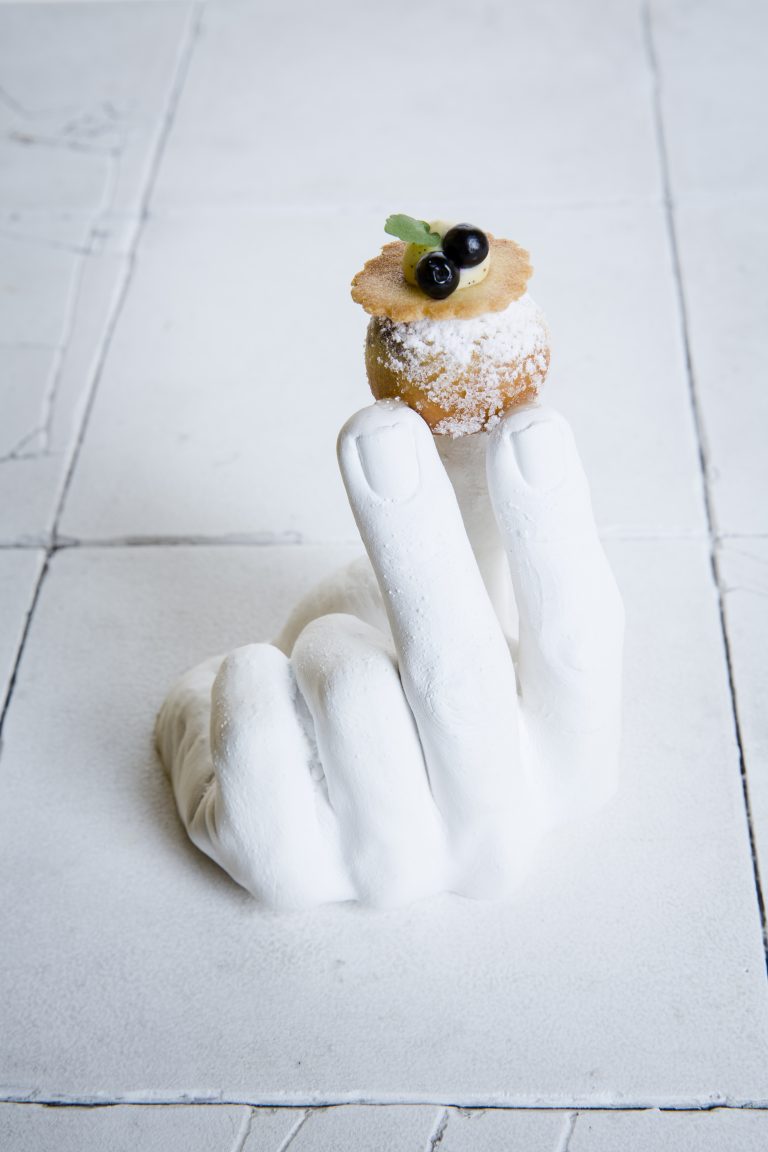 He also presents a pastry masterclass segment on the Swiss gastronomic TV show Amuse-Guele (Appetizer in English), which airs on the RTS channel each week. And he is rapidly becoming an Instagram influencer, having passed 60,000 followers and counting.
That's a lot to pack into a relatively young career. But Christophe is far from finished yet. Later this year he travels to Morocco to provide consulting services to the Mandarin Oriental hotel in Marrakesh, the first experience of what he hopes will become an additional ingredient in his professional pastry recipe.
"The one thing I aspire to in my career is to be free. To try lots of things and see which work best for me. I don't just want to be 10-12 hours every day in one restaurant. It's about having the confidence to be good and to gain value from everything you do. It's the same advice that I would give to the students at Glion."
To discover more about Christophe, visit his personal website
Picture credit:
Photos credited to Melanie Bauer Photodesign
Learn from the best
Christophe Loeffel is just one of the many talented and experienced faculty you'll learn from in the first, Practical Arts semester of your Bachelor's in International Hospitality Business.