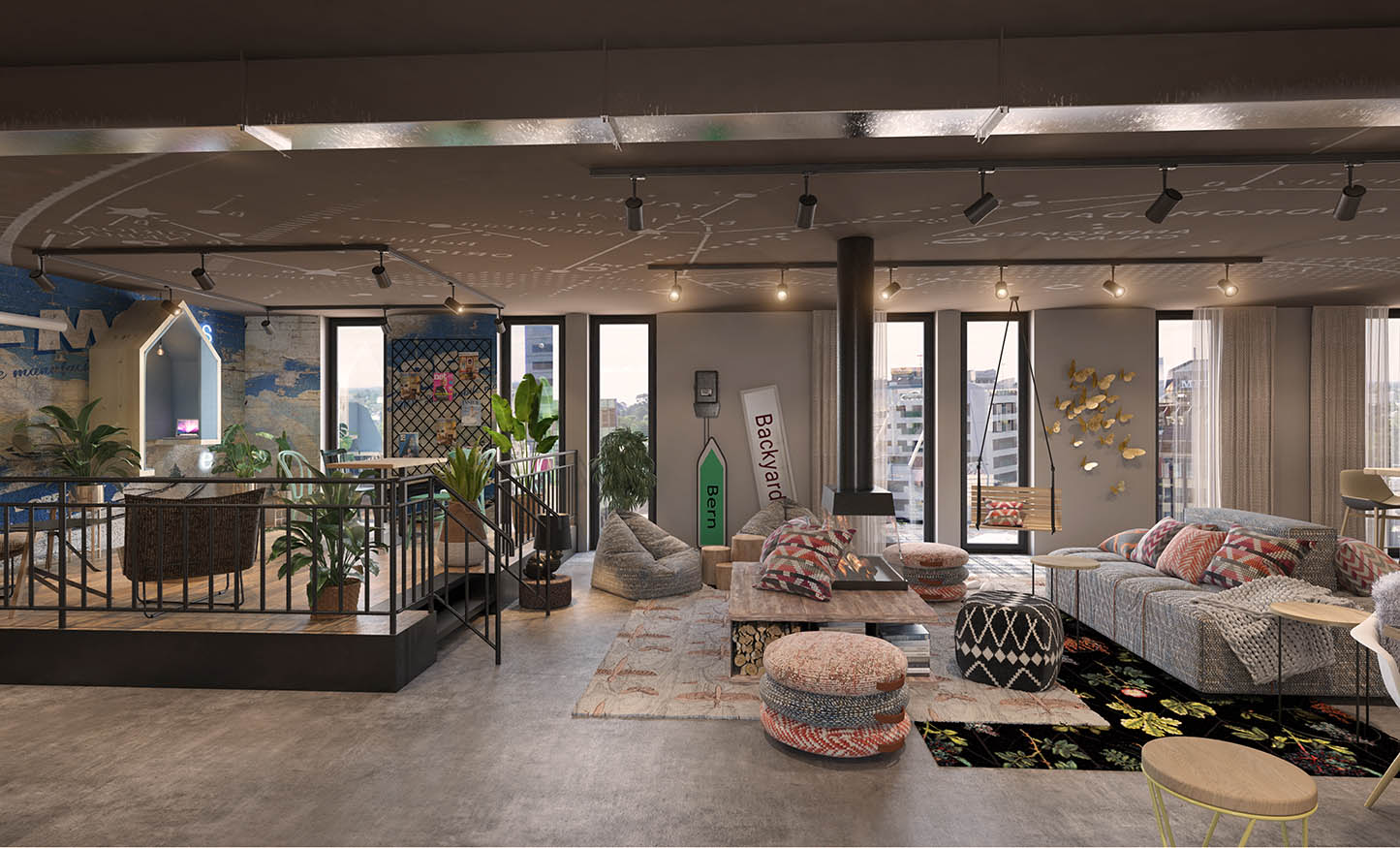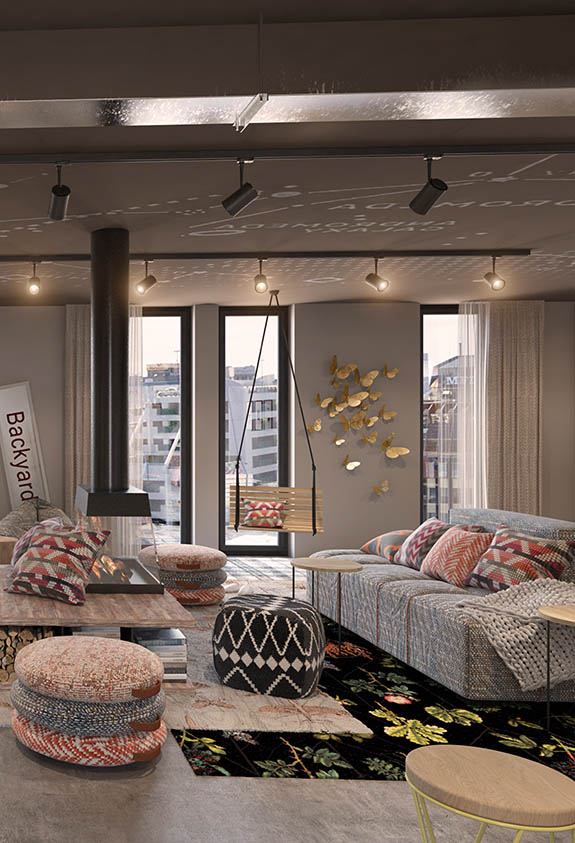 A wave of new hospitality concepts are staking a claim on the "Instagram generation". We review some of the most interesting with the help of Jonathan Humphries, who heads the specializations in International Hotel Development and Finance for both the Bachelor's and Master's Programs at Glion.
It is easy to forget that the branded international hotel is still a relatively young invention. Also one that, in its day, was every bit as disruptive to the status quo as tech-enabled players such as Airbnb and the online travel agents (OTAs) are proving today.
As branded hotels began to appear from the 1950s onwards, this had a profound impact on the market of the day, squeezing many independent operators. To understand the instant appeal of the more homogenized, branded product, it's important to think back to the pre-internet era. This was an age in which international travel still held a degree of uncertainty – and even perceived risk.
In this context, the highly standardized, 'one size fits all' approach of the branded hotel responded to the demands of the prevailing generation of traveler. It offered spaces that were comfortingly familiar the world over, which could provide a cocoon and a safe base from which to explore a city or country.
While that model is by no means obsolete, many members of today's digital generation are looking for something a little more unique – and culturally immersive – from their hospitality accommodation. And since they represent the market's future growth potential, this is a trend worth exploring.
It's all so familiar now
"With the advent of the internet, and especially social media, we now have easy access to literally thousands of photos, videos and blogs about any given destination," says Jonathan Humphries, who divides his time between teaching in Glion and bringing fresh and unique hospitality concepts to the market via his consultancy HoCoSo.
This consumer segment has little desire to post an Instagram photo of a 'chain' hotel room; they want to show that they've discovered a really cool concept – ideally one their friends have yet to encounter.
Jonathan notes that this phenomenon even extends to the corporate travel market, previously the mainstay of the big international brands. "Corporate travelers increasingly want to tell stories about where they are going and what they are doing. This has been driven along by the blurring of the old segmentation between work, life and play," he says.
New concepts pushing against an open door
In essence, this closer connection with the local environment was at the heart of the offering which made Airbnb so immediately compelling. The idea of meeting your host in person, getting his or her insights into the best things to see and the hottest places to go was a key selling point, albeit one that is rarer on the site these days.
Now it's the hospitality industry's turn to open its doors to the surrounding community. As an example, Jonathan cites Locke, the 'aparthotel' concept which has recently been acquired (via its parent company) by Brookfield, one of the world's largest investment funds.
"Locke is a product where you can stay for one night, one week or one year," he says. "Each property has a great social vibe and is very strong on social media. They also incorporate the best from the surrounding community – the best bars, night clubs, café operators etc. They take a lot of time to find the hottest local entrepreneurs to partner with; and this really helps to differentiate Locke properties from the crowd."
A similarly 'artisan' approach defines Stay KooooK, the new brand concept of Swiss-based SV group, which launches with its first property in Bern, Switzerland, next year.
"Here we have taken the basic 22 sq m hotel room and made it a fully-flexible, fully-customizable space," says Jonathan, whose consultancy is behind the Stay Kooook concept. "The walls move, the bed moves, plus guests will be able to borrow pictures, plants, vases and other items from the public space in order to tailor-make their room. This is entirely in tune with the new demands for more authentic, personalized space – especially for longer stays."
A more universal appeal than you'd think
One intriguing aspect of the 'new generation' hospitality is that it is far from the sole preserve of millennials and GenZers. "A lot of studies have been done that indicate this isn't so much a question of age; more of mindset," Jonathan explains.
To prove his point, Jonathan references a customer distribution study done by the US-based co-living brand Ollie. Despite a brand and marketing proposition aimed very squarely at the millennial generation, Ollie discovered that around 20% of its guests were in fact over 50 years old.
"What these brands are realizing is that if they build a sufficiently strong and enticing concept, its appeal will play across the generations.
"We're still evolving as human beings. And we love the thrill of the new. You just have to look at the global smartphone market to see how powerful this urge can be – as soon as companies like Apple and Samsung have released one concept they're already gearing up for the next. In two or three years your shiny new phone feels like a relic from the age of the dinosaurs.
"We're getting to that stage with hospitality; where concepts are continually evolving, even in subtle ways such as the addition of distinct services or design refreshes. The days of a hotel being able to establish a look and feel, and then stick with it for 10-15 years until the next big refurbishment, are over. Guests may come once or twice, but then they'll move on to something more innovative."
· Discover the second part of this feature, where Jonathan looks at how the traditional hospitality industry must face up to the challenge of new disruptors from the co-working/co-living space.