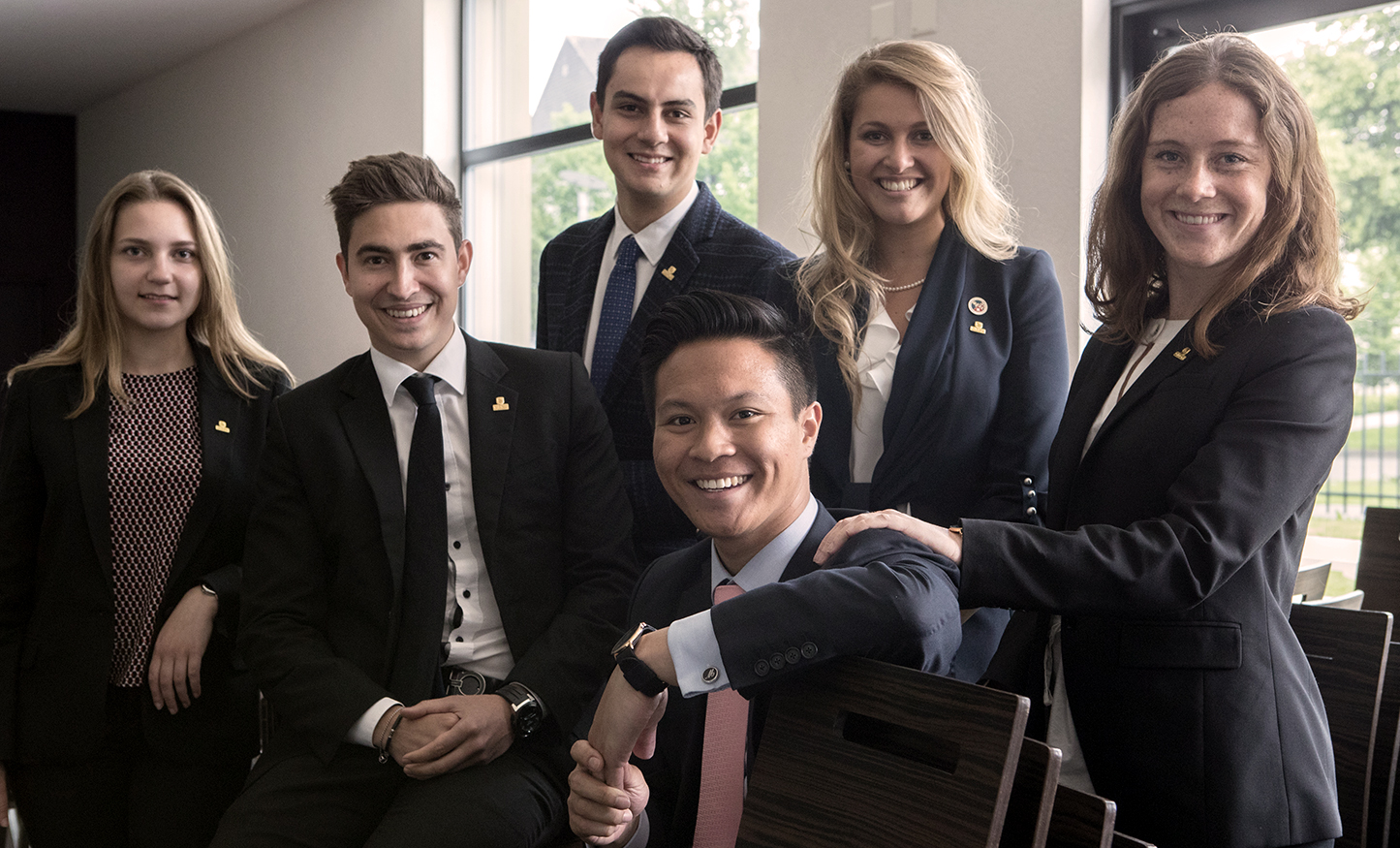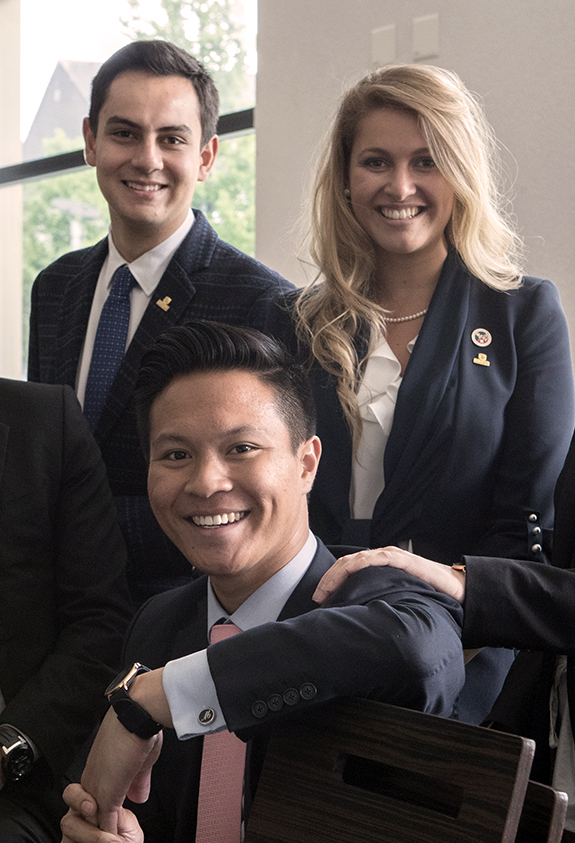 If you aspire to be a leader, first you must learn how to lead. At Glion, experiential learning is a key part of the curriculum and essential to prepare students for a successful leadership career. The Ambassador program gives Glion students the opportunity to build their management expertise while enhancing the Glion Spirit. Master's student, Khaila Prasser shares how the ambassadors contribute to the program.
Every semester, talented students volunteer for Ambassador positions covering a range of responsibilities, from Marketing and Welfare, to Campus Life. All three Glion campuses – Bulle, Glion and London – have their own Ambassadors, chosen for their qualities as exemplary members of the Glion student community.
The start of the February semester saw a new team of Ambassadors chosen to represent the school, and as you would expect they are a multicultural bunch! Students from Australia, Tunisia, Norway and France assumed roles across the campuses, in total the new team hails from 16 different nations and represents the Masters, Dual MBA & MSc and Bachelors programs.
'Making our Glion community stronger every day'
Student Ambassador, Santiago de Greiff Correa is from Colombia, South America. "I'm looking forward to meeting new people, learning from them and being of service to them if needed", he said.
"I believe that, no matter where you are or what you do, it's people who make things work, so I want to be a facilitator for people's' ideas and feelings to make our Glion community stronger every day."
The mix of culture, backgrounds and personalities is sure to bring some fresh energy to the Glion campus, and the team haven't wasted any time getting started. The Ambassadors are already eagerly collaborating on a variety of projects to amplify this semester's Glion campus life, while simultaneously making creative contributions to Glion's Marketing department.
Gaining skills and giving back
For many, volunteering for an Ambassador role is about strengthening future employability in a leadership role. But for some, the Ambassador program offers an opportunity to improve specific skills. Stephanie Joun, from Lebanon, had wanted to be an Ambassador from the moment she arrived at Glion, to help her improve her public speaking and communication skills. For Clare Randle, from Argentina and England, she knew that having an Ambassador role on her CV would have a positive impact on her career development.
Herbert Jones, from The Gambia, representing the Ambassadors for Dual MBA & MSc program, hopes the leadership experience he gains will support his ultimate ambition. "My vision is to be a role model and inspiration for future African hospitality leaders", he said. And for Kamilla Minnulinna, from Russia, it's about inspiring and educating fellow students. "I am passionate about bringing cultural awareness to the younger generation in Glion", she said.