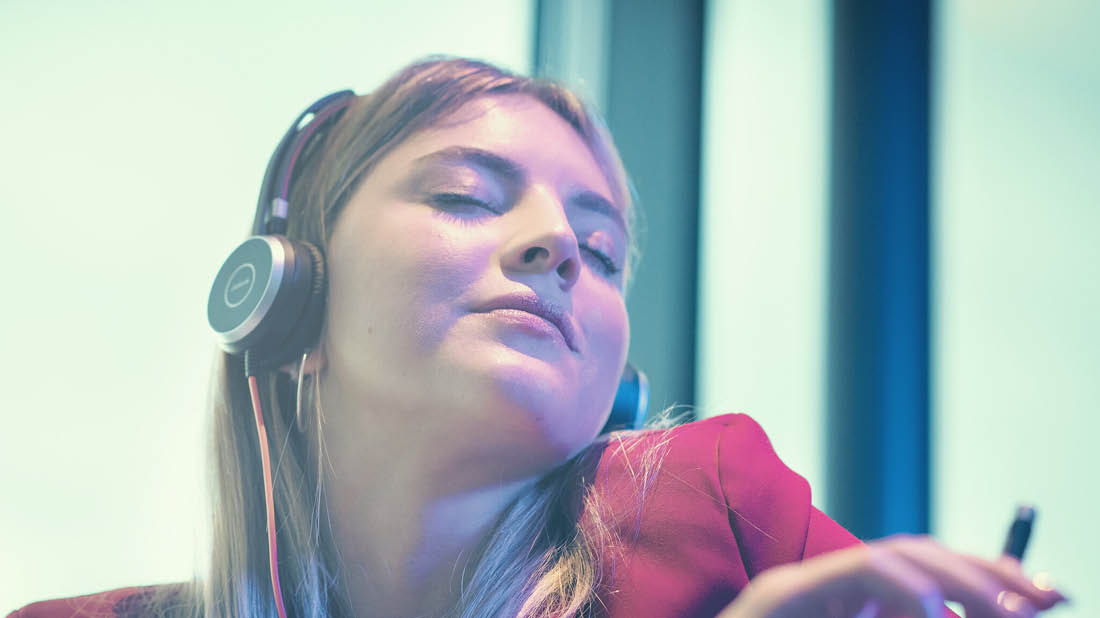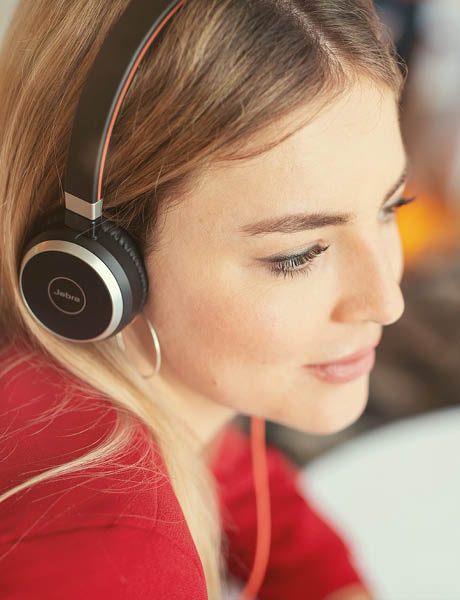 Our students are taking to the airwaves, having created a new podcast called 'Just the Latest', which is the first of its kind to be offered by an international hospitality business school.
'Just the Latest' – Glion's first ever podcast – is one of those projects that started with a vision and developed from having conversations with people. Its origin can be found in a casual chat between creators Noureldin Adib and Dimitris Nathanailidis.
It is an initiative that seeks to change the dynamic of the present and the future to come. The podcast brings fresh perspectives and angles from stalwarts within the hospitality industry, students and staff.
With podcasts taking over the new age of media, Nour and Dimitris decided to come up with a podcast in collaboration with Glion. Nour initially felt that trying to start Glion's very own podcast would be a risk; but he considers himself a risk-taker so decided to get over his fear and give it a shot. He went to the Student Affairs department and pitched the idea – and came out with an accepted proposal!
Nour and Dimitris, delighted that the school had given them the green light to go ahead with the podcast, started brainstorming concepts. But first they had one major milestone: building their team. They wanted a team of skilled, creative, ambitious people who are willing to take on new initiatives, create history and leave a legacy for the next generation of podcasters.
"No hospitality school like Glion has a podcast," says Nour, a Master's student in International Hospitality Business.
Creating a free space
The main goal of the podcast was not to feature a 'straight' interview, but to make it a free space where the guests could feel comfortable, so as to motivate them to open up and speak about certain topics that would usually not be touched upon – such as mental health, for example.
Instead of following in the footsteps of regular run of the mill interview shows or podcasts by only inviting high profile guests, Just the Latest wants also to shine the spotlight on individuals who would usually blend in the background, but who are an important asset to Glion.
There are plans to expand their guest targets to outside of Glion; but before that they wanted to make the most of the resources that were ripe for the taking at Glion; and in particular the names that are known throughout the industry, who could be sure to generate traffic for the podcast.
Maximum transparency
Students now look for transparency in communications, and Just the Latest offers the perfect medium to provide this much needed transparency, as it is a platform where guests are made to feel comfortable and encouraged to speak from the heart.
With the goal of forming a culturally diverse team, Nour mentions how including female members was an important aspect so as to encompass both male and female perspectives. 
"We do not have set hosts. For every guest, we find a suitable host. For example, we find hosts that have similar interests to the guest, which allows for a more free flowing discussion," he says.
Pilot content
In the podcast's pilot episode, Nour shared a table with the current semester's Student Government Association (SGA) President, Jude Haddad, with the conversation covering all things SGA, its new projects, as well as shedding some light on Jude's plans after her final semester.
Meanwhile, Dimitris sat down with Georgette Davey, Glion's Managing Director, giving Georgette an opportunity to open up about her travels around the world as well as her experience in the hospitality industry. 
Dimitris explains, "The team was very grateful to get the opportunity to speak to Mrs. Davey despite her busy schedule and, of course, we made the most of the time we were given. From her background and her experiences all the way to her thoughts on the Glion students, Mrs. Davey was able to be comfortable in her space and just have a casual conversation with me, as was the goal of the podcast."
Bigger dream
Nour and Dimitris, who are both now in their last semester of Master's study at Glion, hope to see the podcast having a major impact in putting Glion on the map for its willingness to adapt and take a risk in running its own podcast channel. Both feel they are ready to push past their limits to deliver an amazing project and make history.
Time for transition
As of today, Just the Latest has released two episodes with a third one in the works.
However, as the semester closes, it is time for Nour and Dimitris to pass on their legacy to fresh hands, who can take over the Just the Latest podcast. One of their goals is also to integrate the London campus into the podcast team as well. They are hoping to find students who are passionate and dedicated to take this podcast to new heights and come up with new initiatives that can provide Glion with a unique asset.
"As students, we have the Glion Spirit in mind. We want to make Glion better."