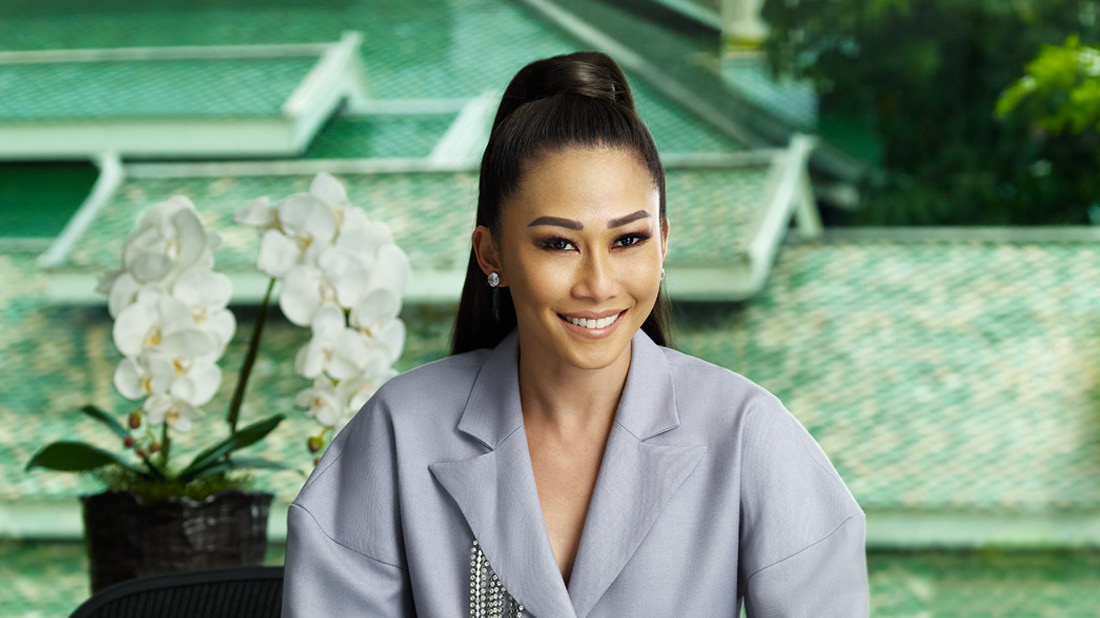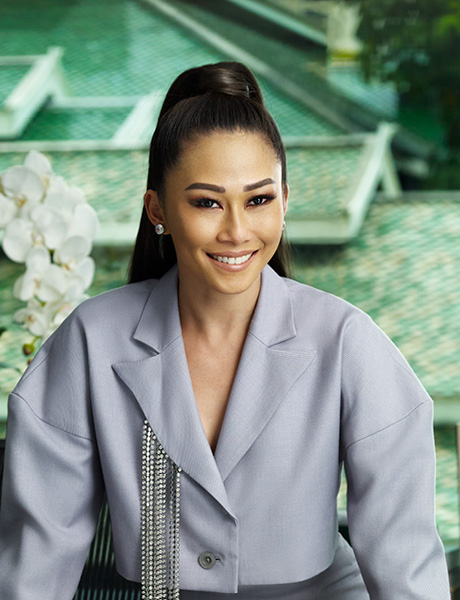 Business leader, social media influencer, force of nature… Naphaporn 'Lek' Bodiratnangkura is a reformed 'It Girl turned CEO' who is now driving one of Thailand's oldest companies – Nai Lert Group – towards a prosperous future with premium hospitality at its heart.
Sometimes nicknames just write themselves. As the fourth generation of a hotel owning family, and with a passion for partying, it was perhaps inevitable that Naphaporn 'Lek' Bodiratnangkura became known as the 'Paris Hilton of Thailand'.
But like her namesake (who has become a successful entrepreneur in her own right), with Lek the glamor, Instagram celebrity and jet-set lifestyle belies a razor sharp business sense, a dedication to quality and a hands-on style of leadership.
Since taking the reins of the 140-year-old Nai Lert Group, Lek has focused the company into four primary business areas: real estate, hospitality, cultural management and education. Her vision is to continue the legacy of Nai Lert locally – and globally – by paving the way for an urban Aman resort property to be sited in the historic Nai Lert Park in central Bangkok.
In addition, earlier this year it was announced that the Group would partner with our sister school, École Ducasse, to build a network of culinary and pastry arts schools in Thailand – and potentially beyond – with a first establishment of École Ducasse Nai Lert Bangkok Studio set to open in Bangkok in 2022.
That latter initiative falls within a recently established education arm of Nai Lert Group, which has already seen the opening of a butler academy in association with the British Butler Institute.
With all of these developments capturing the headlines in Thailand, and the very obvious luxury hospitality connection, we felt it was a perfect time to discover more about the woman in the driving seat…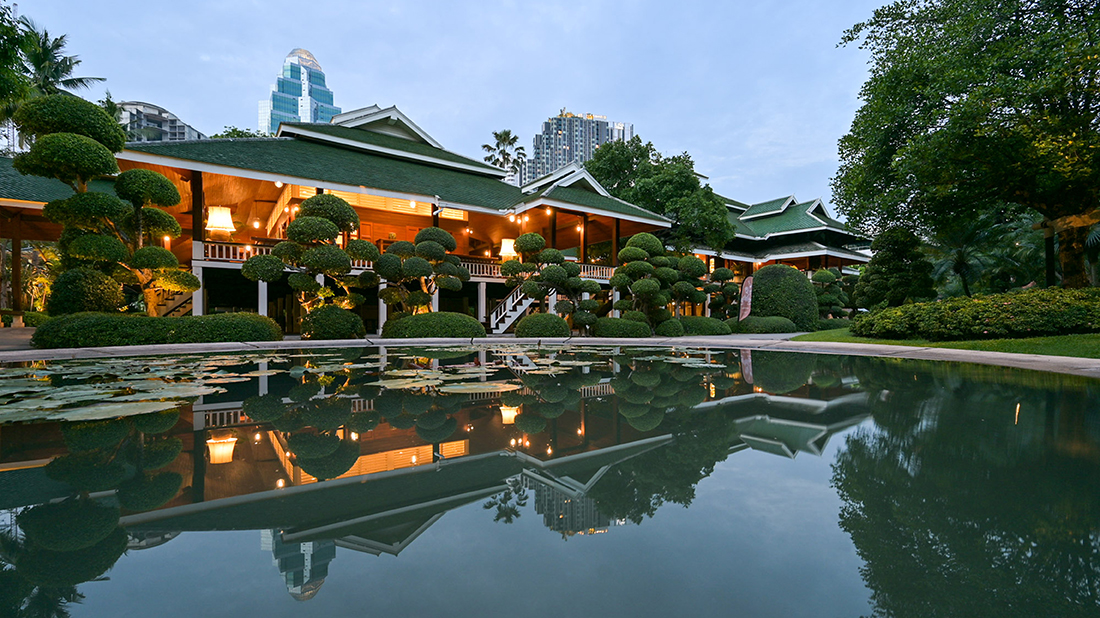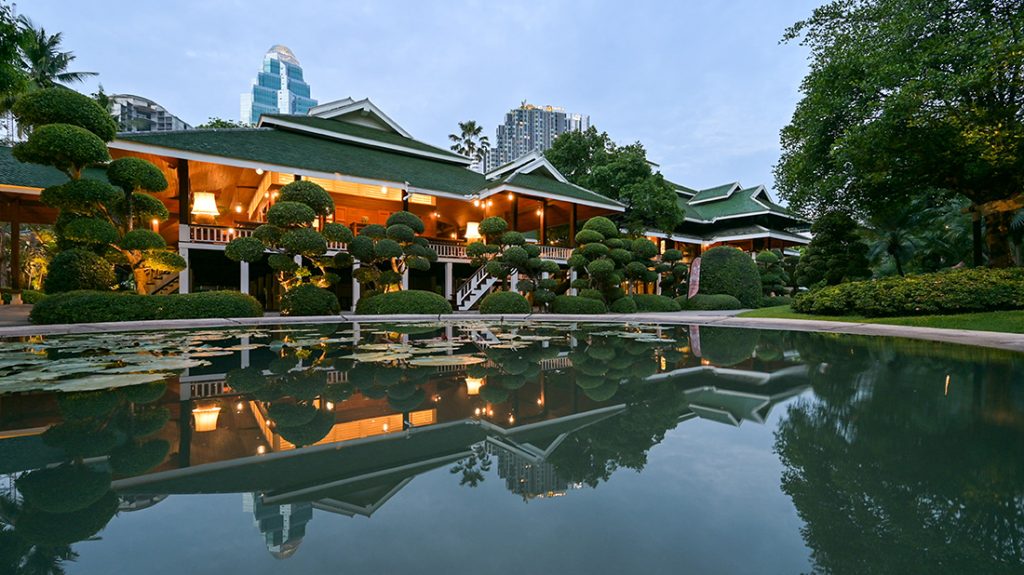 The Insider (TI): How would you define your leadership philosophy?
Naphaporn "Lek" Bodiratnangkura (NB): I like to dig deep, understanding the nature of the business and the needs of our shareholders whether they are our customers or employees. Being hands-on while leading by example so I can whole-heartedly say action speaks louder than words.
Everything is about the people, because they are the ones who are client-facing and they know the clients better than I do. So I learn from them as much as they learn from me. You could say I'm closing the gap in the hierarchy between the owners and our employees! Also, I truly believe in H2H (human to human) relations, tapping into people's emotions to create trust is a much better platform of relationships within the Group that best represents the legacy of Nai Lert. This is how we differentiate ourselves and define our positioning in the industry.
TI: In previous interviews you've often cited your grandmother, Thanpuying Lursakdi Sampatisiri, as a major influence on your life and career. Can you tell us more about her?
NB: She was an extraordinary woman and I learned so much from her. My grandmother was just 27 years old when her father, Nai Lert, passed away and she had to take over the business he'd created. Later on, she became the first female government minister in our country's history.
It was my grandmother who brought me back to the family business, around the time our hotel management contract with Hilton was coming to an end. She didn't make it a demand, because she knew I'd run away. I'm rebellious and very stubborn that way. Instead, she used a bit of reverse psychology, just asking if I would like to design the staff uniform, and adding that if I didn't like it, I could leave Thailand again.
Since that starting day of my business world, my grandmother always showed me and reminded me to follow the core values of 'integrity, honesty, and earning a good reputation' which should be more highly regarded than financial success.
TI: Coming home was a big decision, involving quite a change of lifestyle, I imagine?
NB: Definitely! I was living in New York at the time, studying fashion design and very much living the wild life. You have to remember, by that point I'd been away from Thailand for 11 years. I was sent to boarding school in England when I was 11, then stayed on to study International Hospitality and Tourism Management at the University of Surrey, before moving to New York to study at the Parsons School of Design.
TI: That boarding school experience must have been quite a formative one?
NB: It was. I arrived in a strange country, barely speaking a word of English, and I really struggled badly to begin with. But I learned survival skills, how to stand up for myself and not to be seen as weak. I didn't have many friends because of the language barrier. So I turned to playing sports – tennis and badminton to start with. Everyone thought 'this little Asian girl can't do it'. So I proved them wrong by training extra hard and putting in more hours and effort, then I became the team captain in those sports – I had arrived!
My international study experience gave me an ability to see the world differently, to be more open-minded and independent. Even in the school holidays I didn't go home. Instead, my grandmother would fly to England and take my sisters and I to go skiing or to explore European cities. Experiencing these places and cultures had a massive influence on my hospitality philosophies.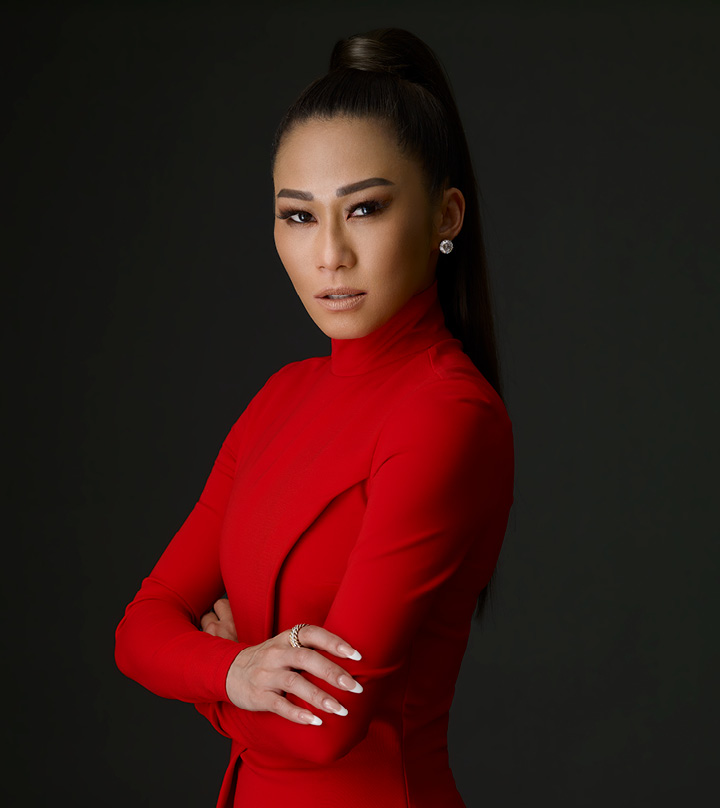 TI: You mentioned studying a hospitality degree. I guess that shows the business was always in your mind?
NB: To be honest, I chose that subject because I believed it would be easy to pass. I thought, I have a hotel, so I can ask the General Manager to help me! Actually, it wasn't until I did my management training at the Four Seasons in Singapore that I got to see the real day to day operations of a hotel. I went through every department including housekeeping, F&B, back and front of the house operations, reception, concierge, everything. That was six months of life changing experience, and when I returned to Thailand, the first thing I did was go straight to the housekeepers and stewarding team to thank them, because I realized that without those people the hotel simply will not function.
This is why we have created the education arm of the Group. Anyone who has been to Thailand will know how warm and hospitable the Thai nature is. Now I want to add that European standard of professionalism and expertise in hospitality. The combination of the two is a perfect mix.
TI: Which brings us neatly on to the new partnership with École Ducasse. How involved personally are you with this venture?
NB: I'm very much involved, from selecting the architect and interior designers to choosing the kitchen equipment. And that's because I want to have the best and not cut corners, always maintaining the professional excellence of École Ducasse. I will also conduct the final interviews with the chefs and instructors myself, as I do with all the employees who work with us.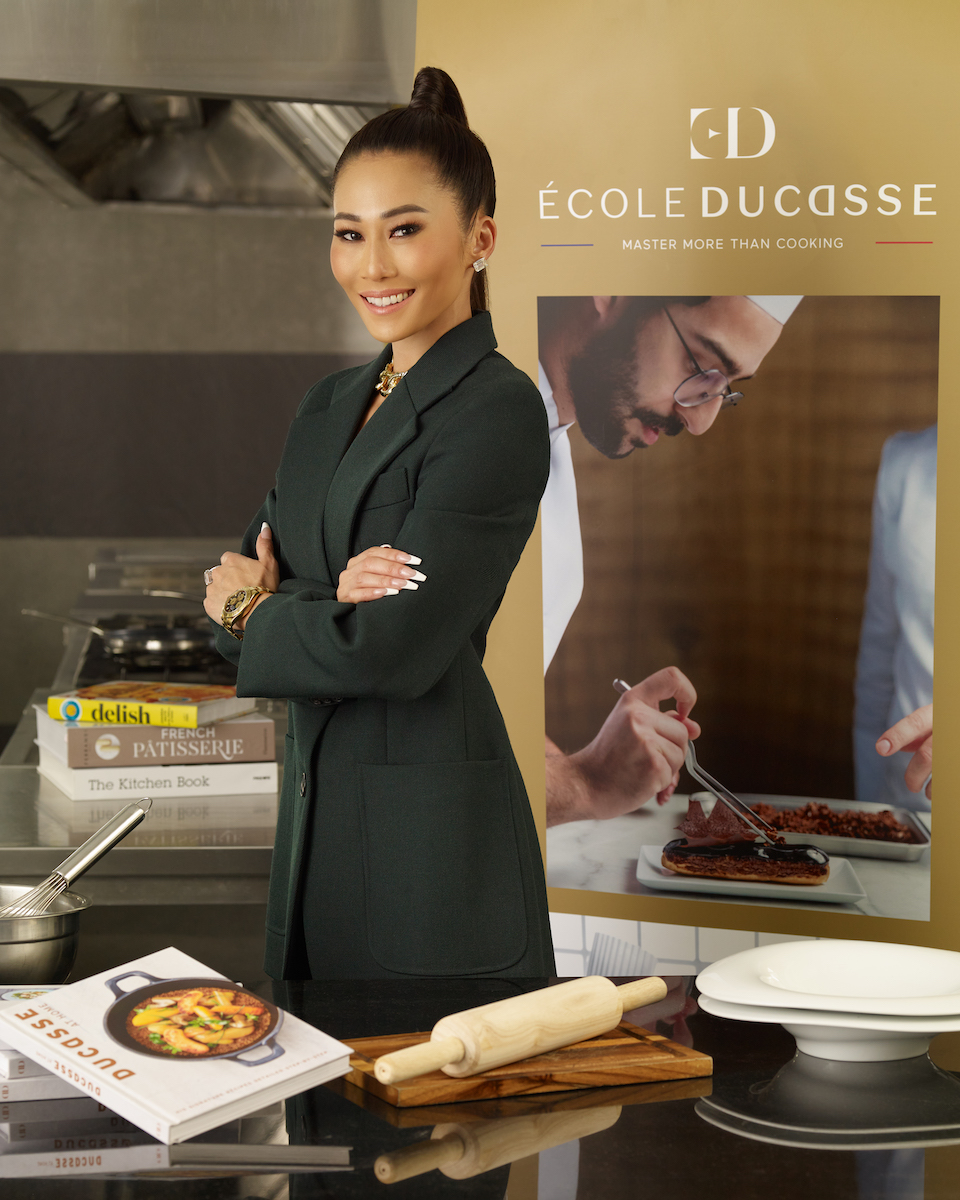 TI: Why is that important to you?
NB: I want to make sure we have the right people with the right mindset and values. In this industry you spend more time at your place of work than at home, so you have to be the right fit. It takes a special person to work for Nai Lert Group. We are a Thai company, but I have a 'western' mindset, so I need people who are professional, open-minded and ready for change. I have quite an adaptive leadership and I need people who can move towards the same direction and at pace. We focus on the H2H business model more than B2B and B2C.
TI: What can we expect to find at École Ducasse – Nai Lert Bangkok Studio when it opens next year?
NB: We will have four kitchen studios comprising professional, semi-professional and amateur kitchens, an ice cream and a chocolate lab, a wine cellar, plus a dedicated Chef's Table room. Our short, long, essentials and master classes offered will cater to enthusiasts, amateurs and professionals – think of it as a combination between the Paris Studio and Paris Campus offerings of École Ducasse in France. As always with our company, the aim is to start small and then build up slowly but surely. We see this project as having potential to expand regionally, not just in Thailand.
TI: The other major project in the pipeline is of course Aman Nai Lert Bangkok. Can you tell us a little about that development?
NB: As with École Ducasse, it's all about finding the right match. I grew up in a hotel, it's in my blood and I always knew I wanted to do more. But it had to be with the right partner, with whom we shared the same vision. Aman Nai Lert Bangkok will be the first urban Aman property in Bangkok, after the first Amanpuri opened in Phuket 35 years ago.
TI: How is the project coming along?
NB: We're on schedule to open at the end of 2023. We'll be quite niche and very low density, with 42 residential units and 52 keys in the hotel. Nai Lert Park, where the resort is being built, is the last private park in central Bangkok. It is a sanctuary in the middle of the city, and it makes me so proud to partner with such a world-renowned brand which shares the DNA matching Nai Lert Group's vision.
TI: Although you swapped the party venues for the C-suite, you are still a very high profile personality, not to mention a genuine social media influencer with over 100,000 followers on Instagram. Do you see this as an extension of the Nai Lert brand or is it more a private passion?
NB: It's a grey area, because my life is my work and my work is life. My social media feeds are organic and authentic. I don't paint pretty pictures; I want to make it real, with real captions and comments. But yes, in Thailand social media is a strong marketing tool. If I do sports or activities, or eat at one of our restaurants in Nai Lert Park, then post it in my feed. I suppose that makes me the public figurehead of the Group, but I do this not to show off, but more to be an inspiration for others.
TI: What about your future ambitions?
NB: I will keep doing what I am doing. I have a very clear vision for Nai Lert Group, and that is to preserve ,continue and strengthen the legacy of Nai Lert and what's been built over the past 140 years. But only through adding the initiatives that I believe in, so I'm able to speak about them from the heart and have the passion to drive them.
My immediate aim, honestly, is to invest, coach and grow the people within the Group. I don't want to be the top person all the time – I want to build our middle management tier to become the future top management. That's what keeps me going and fulfils me.
TI: And finally, what would be your advice to other young women with ambitions for business leadership?
NB: I would say live life to the fullest. Get out of your comfort zone, have the guts to fail and learn from it. But most of all, find your own passion –be true to yourself, don't try to please everyone. Don't be afraid to speak your mind, too; and at the same time, if you don't know something don't be afraid to ask. As my grandmother used to say, sometimes smart people have to know how to be stupid! Lastly, make sure you have a rock to fall back on, whether it's a family member, a friend, or a mentor. It's really important to have a strong support system.
Master your future
Hospitality, luxury, finance, real estate, innovation, entrepreneurship… whatever your career ambitions, we have a Master's that will help you achieve them.