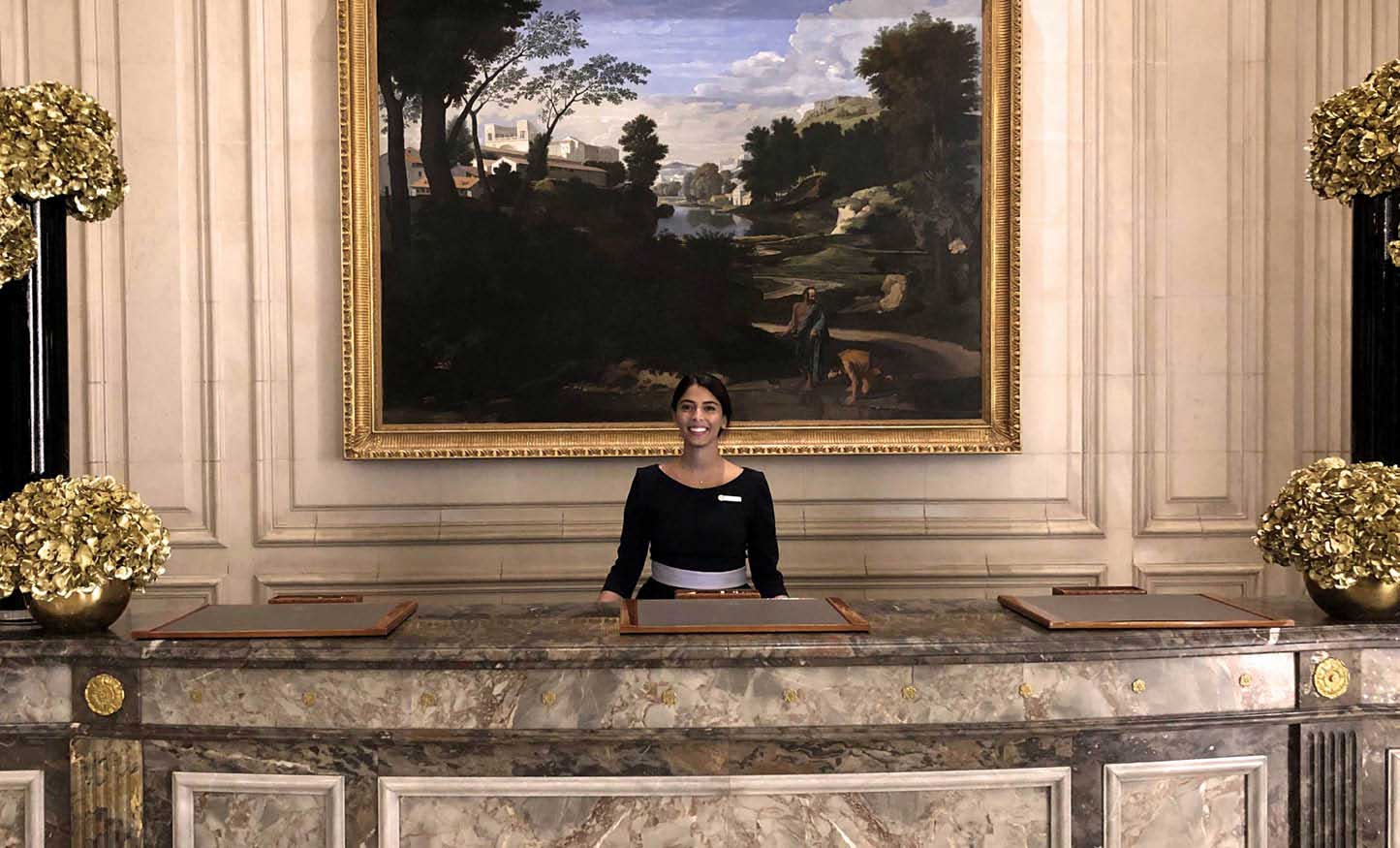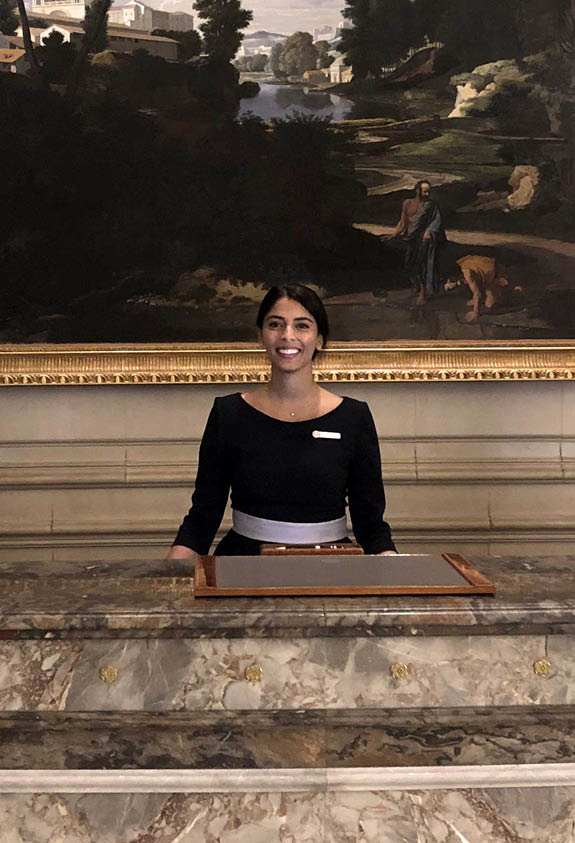 Name: Dalal Alhamrani
Nationality: Saudi Arabian
Age: 28
Program: Master's in International Hospitality Business
Campus: Glion/Bulle
After a year of intense classroom study, Glion Master's students get to put what they've learned to the test with a professional internship. For Dalal Alhamrani, there was no better way to round out her MSc in International Hospitality Business than with an internship at one of the hotel industry's global icons: the Four Seasons Hotel George V in Paris.
"I received offers ranging from full-time positions to Manager in Training (MIT) opportunities, plus a variety of internship openings," explains Dalal. "Ultimately, I decided to accept a Front Office Internship at the George V, as I felt it was the best fit for me and I wanted to pursue a full-time position with the company.
"I felt like it was a variety of factors that led me to this opportunity. Mostly, it was the reputation of the Four Seasons brand and, especially, the fact that this property in Paris is widely known to be among the best in the world when it comes to service," she adds.
At 28 years of age, naturally this wasn't Dalal's first taste of the world of work. However, she describes the George V experience as among the more challenging and interesting opportunities in her career to date.
"The most challenging part about my internship was learning the position while also learning the language with which I was being taught the intricacies of the job.Communication is key in a hotel and to not be fluent in French initially put me at a disadvantage. But in the long run that only served to inspire me to work harder," she says.
Delivering the complete customer service experience
This was very much a frontline, customer-facing internship, with Dalal's duties including check-ins/outs, answering phone calls and assisting the hotel's clientele with all guest-related services.
This is the part of the hospitality business that most excites Dalal. She says, "This industry allows you to connect with people from all over the world. To me the most interesting aspect is the opportunity to find a way to empathize and relate with someone from a different background to my own, and to make sure their experience is seamless and memorable."
Asked what she found most enjoyable about her internship, Dalal replies, "For me, it was working with the team at the George V, as I found everyone to be extremely supportive and encouraging. During my internship I worked alongside many Glion alumni, which was comforting to find while in a new environment. I also really enjoyed meeting and working with the guests."
Valuable lessons for a new full-time role
Now it's complete, how valuable does Dalal feel her internship will prove to her future career?
"Extremely valuable," she says. "I was given training in a variety of fields and my interactions with guests helped to grow my confidence in my abilities. I learned the challenges of the career path I am pursuing; but I also learned a lot about myself and what it means to be a professional within the hospitality environment.
"I now have a solid foundation with which to learn quickly and to feel comfortable in any role thrown at me."
And this is important, since Dalal has now translated her internship experience into a full-time role with the George V front desk team!
She says, "I am looking to build on the opportunity I have found at the Four Seasons George V; to develop my skillset and hopefully rise through the ranks of the hotel while learning as much as I possibly can.
"Ultimately, I hope to one day open my own hotel; and my Master's education at Glion helped me build that foundation and kickstart my career."