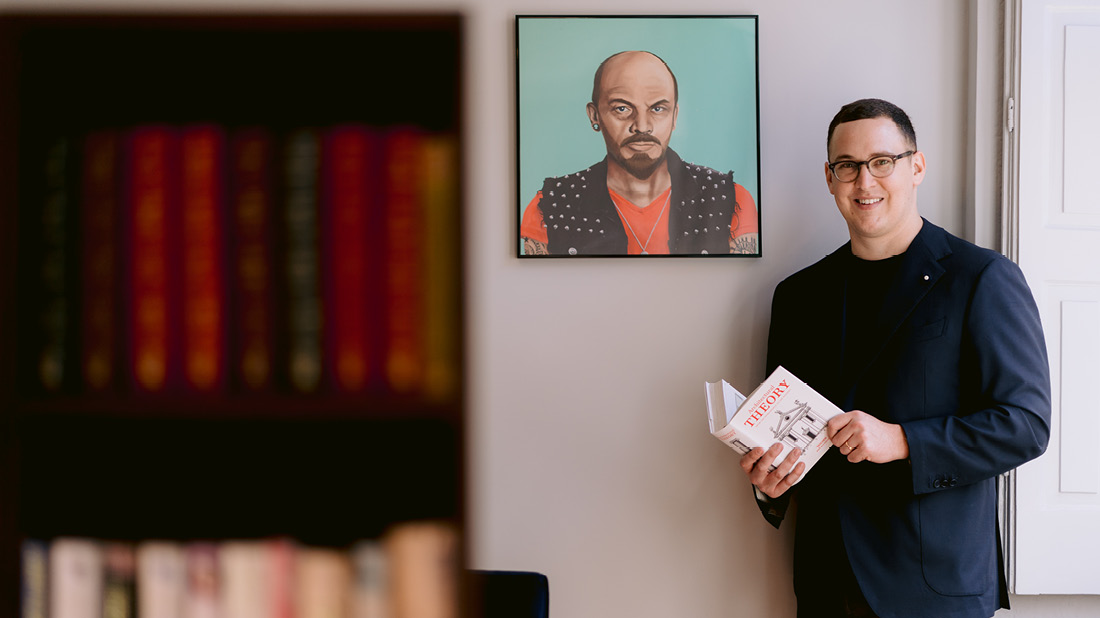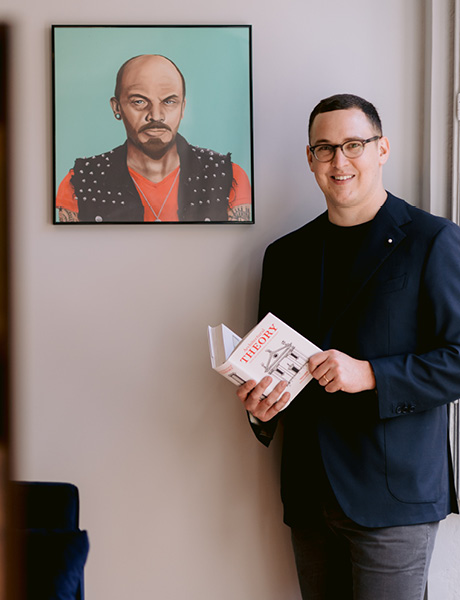 Glion alumnus Grisha Davidoff recently sat down to speak with the global business intelligence platform Investment Reports. We were intrigued by what he had to say about real estate investment in Portugal; and we think you will be too. So, with the kind permission of Investment Reports, we are reprising his interview in The Insider…
Grisha Davidoff chose real estate as his post-graduation career path and, after gaining professional experience at CBRE, he struck out on an entrepreneurial path with Kaizen Capital, first in London and more recently in Portugal's second city, Porto.
Here – in full – is Grisha's recent interview with Investment Reports where he talks about his Portuguese experience. It's part of a series of exclusives published regularly on the site, which you can visit by clicking here.
Investment Reports (IR): Kaizen Capital is a fairly young company, congratulations, what were the circumstances in which it came to life?
Grisha Davidoff (GD): When I first arrived in Portugal, real estate prices were rising by the day because the market was gaining a lot of traction and sellers were taking advantage of this. It became apparent to us, as entrepreneurs, that it was a market worth paying very close attention to, a market that opened the door to very attractive deals, provided we picked our projects right. So, we decided to stay and founded Kaizen Capital in Porto.
As a strategy, we always try to buy opportunistically directly from the seller or brokers that are B or C tier. The asset classes that we are interested in are restaurants, hotels and residential units that we refurbish and rent or sell. We also develop our own projects, and at the moment we have two restaurants that we are renting out, as well as several short-term rental hospitality properties.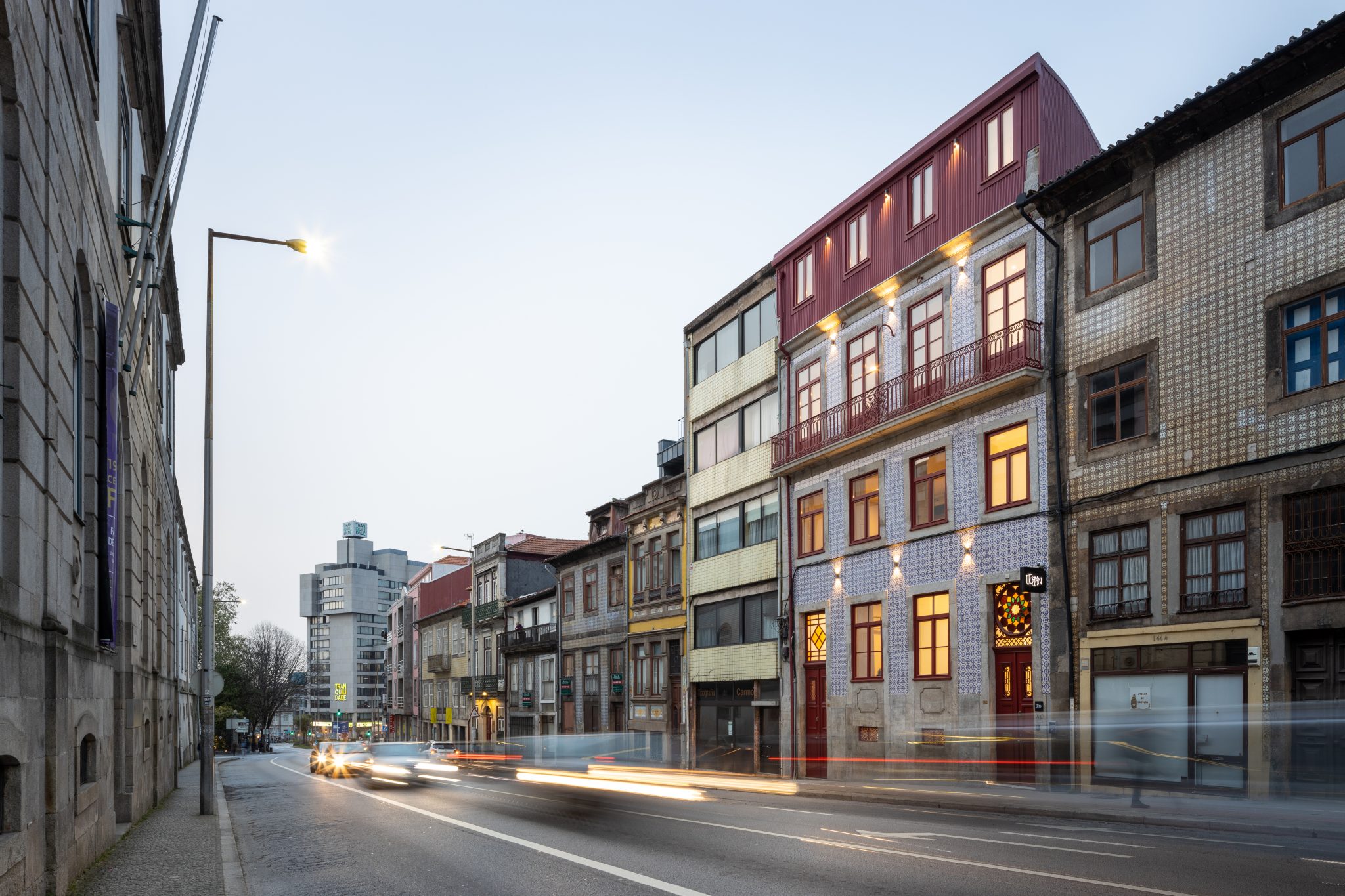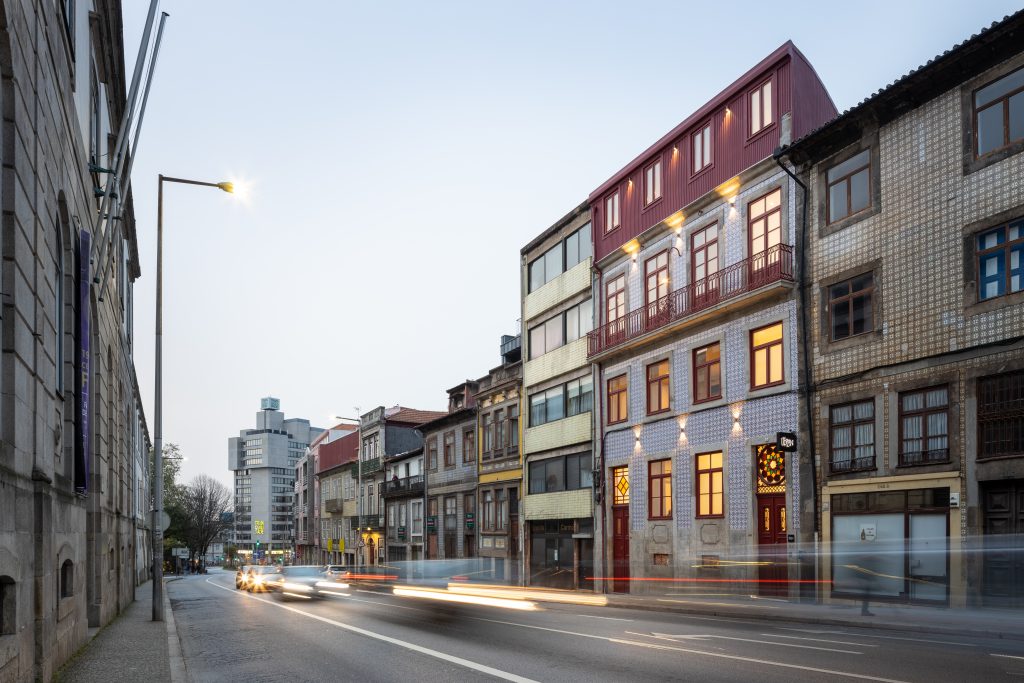 IR: Many people shy away from rehabilitation projects because of their complexity, why did you pursue this path?
GD: Real estate is about striking good deals, but it also packs in a creative side, so when a property catches my eye, I really want to turn it into an awesome project. You can do that through rehabilitation, and feel a sense of great pride at the transformation. For example, we bought a distressed restaurant for EUR 300 per square meter in an area where a similar asset is worth EUR 1,000 per square meter, and entirely refurbished it. We turned it into a Mexican restaurant (Sicario Taqueria Mexicana) that won the Restaurant of the Year Prestige Award in 2020 and this year we sold it to a restaurant group.
IR: What other projects do you have in the works and how does demand look like on the Portuguese market?
GD: We have just finished the construction of a boutique hotel, called Utopian, that is being launched to market soon (Editor's note: now launched, see below). We find that tourism properties provide more attractive returns than the lower yields from long-term rentals.
In contrast to Spain, in Portugal it's much cheaper to buy a house than to rent it. In Porto, you could buy a two-bedroom or three-bedroom house in the city center for EUR 350,000-400,000, paying between EUR 600-1,000 mortgage per month, while renting it would cost around EUR 2,500. In a city like Madrid, the mortgage would be higher than the rent in most cases.
IR: What has been the impact of the global pandemic on your business, particularly given the tourism angle?
GD: Indeed, given our exposure in restaurants and hotels, 2020 was a difficult year, lacking in predictability and with rules adapted on the fly. While the real estate market slowed down, prices froze since banks were still giving loans. Construction practically exploded, but so did the prices of raw materials. All in all, we managed to keep our business profitable and 2021 was definitely a good year for us.
IR: So, you saw Portugal as an 'El Dorado' market when you first got here, is there still ripe potential in this market?
GD: In Portugal you could buy a small building and sometimes even refurbish it at the same price as an apartment in Paris city center, so there was a period of boom fueled by private investors.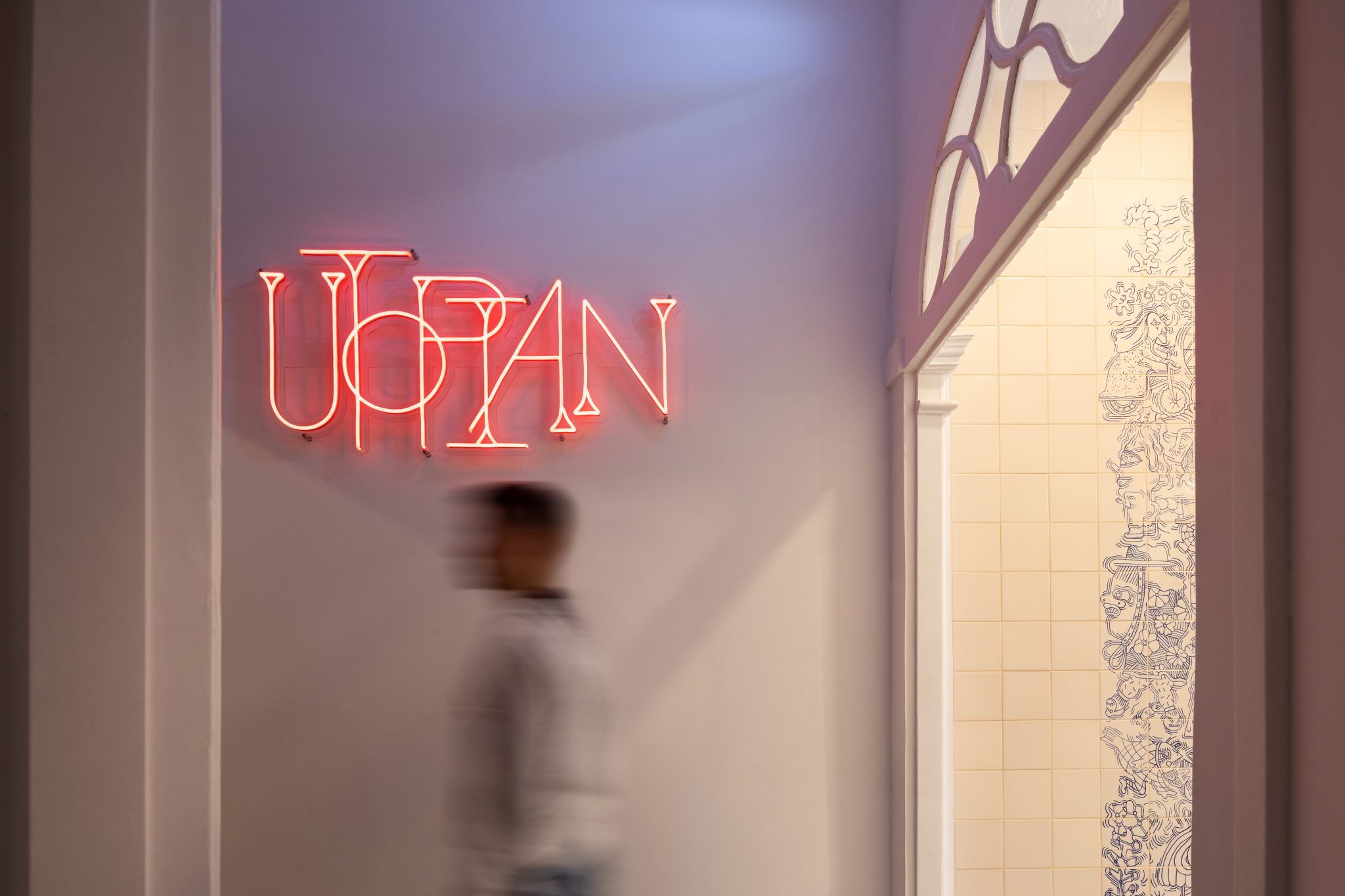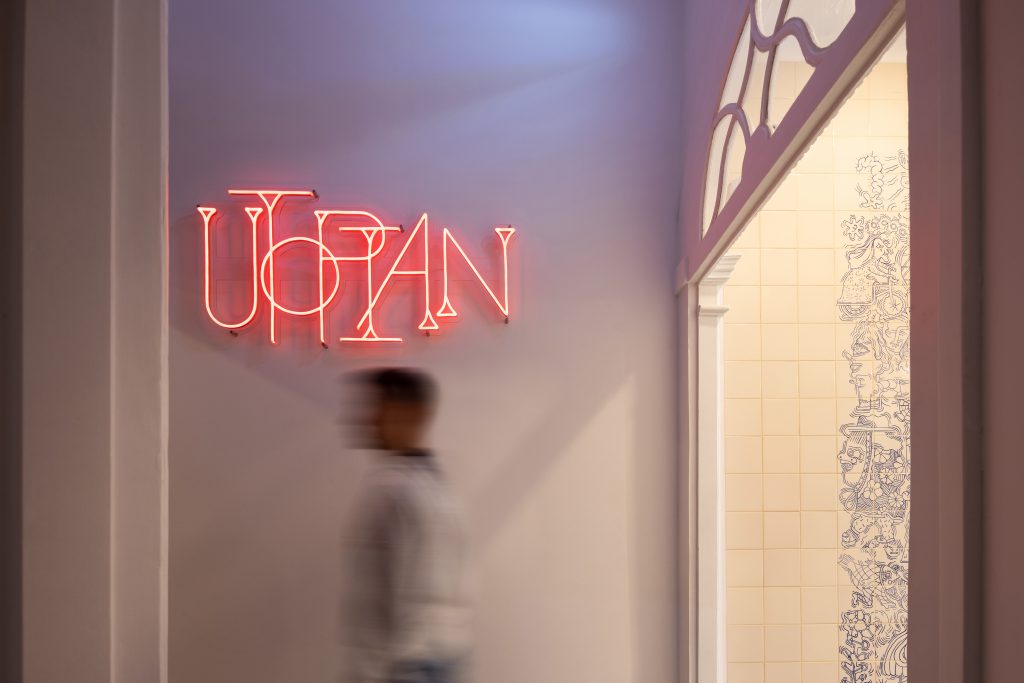 Nowadays, more corporate players are starting to emerge, but Lisbon and Porto still have a uniquely big number of private investors, unlike any other big European cities.
As an SME, we need to constantly search the market for buildings that show future potential. Nowadays it is much more difficult to find worthy projects in Lisbon and Porto, and avoid those buyers trying to resell for 30% premiums. Bottom line, right now the name of the game in Portugal is patience, but yes, the potential is still there.
IR: As a foreign player, what are the main challenges you have come up against, and how have you tackled them?
GD: In Portugal, like in other Southern European countries, there is substantial bureaucracy to be dealt with. For instance, the 6% VAT incentive allocated for rehabilitation programs is not so easy to access due to an unclear process and very specific criteria that can apply or not for a specific property. When coming to Portugal to invest, one needs to adapt to the local way of doing things and be present in the development stage in order to obtain a successful final project.
IR: What are the key objectives that you're pursuing at Kaizen Capital in the next two to three years?
GD: We are now in the phase of the investment cycle where we have either sold or developed everything that we purchased, so we plan to manage our assets and scout for new ones. We aim to continue down the same path that has brought us success thus far. Portugal is a fantastic country, and we are here to stay.
A Utopian ideal
After three-and-a-half years of loving restoration, Grisha Davidoff's Kaizen Capital has just launched its first hotel in Porto.
Utopian Hotel includes seven contemporary, stylish and comfortable suites and offers features typical of a luxury property. The separate two-bedroom apartment, located just off Porto's main square, has the best rooftop in the city, offering unobstructed panoramic views of its skyline.
The hotel is situated in Porto's trendiest neighborhood, Cedofeita. Unofficially known as the Bairro das Artes (arts district), it is home to some of the city's best museums while also boasts a myriad of top restaurants, cool bars and boutique stores.
You can follow this and other development activities by Utopian Hotels via LinkedIn.
Get into real estate
Our Master's in Real Estate, Finance & Hotel Development – taught exclusively in London – is a proven entry point to the global real estate sector.