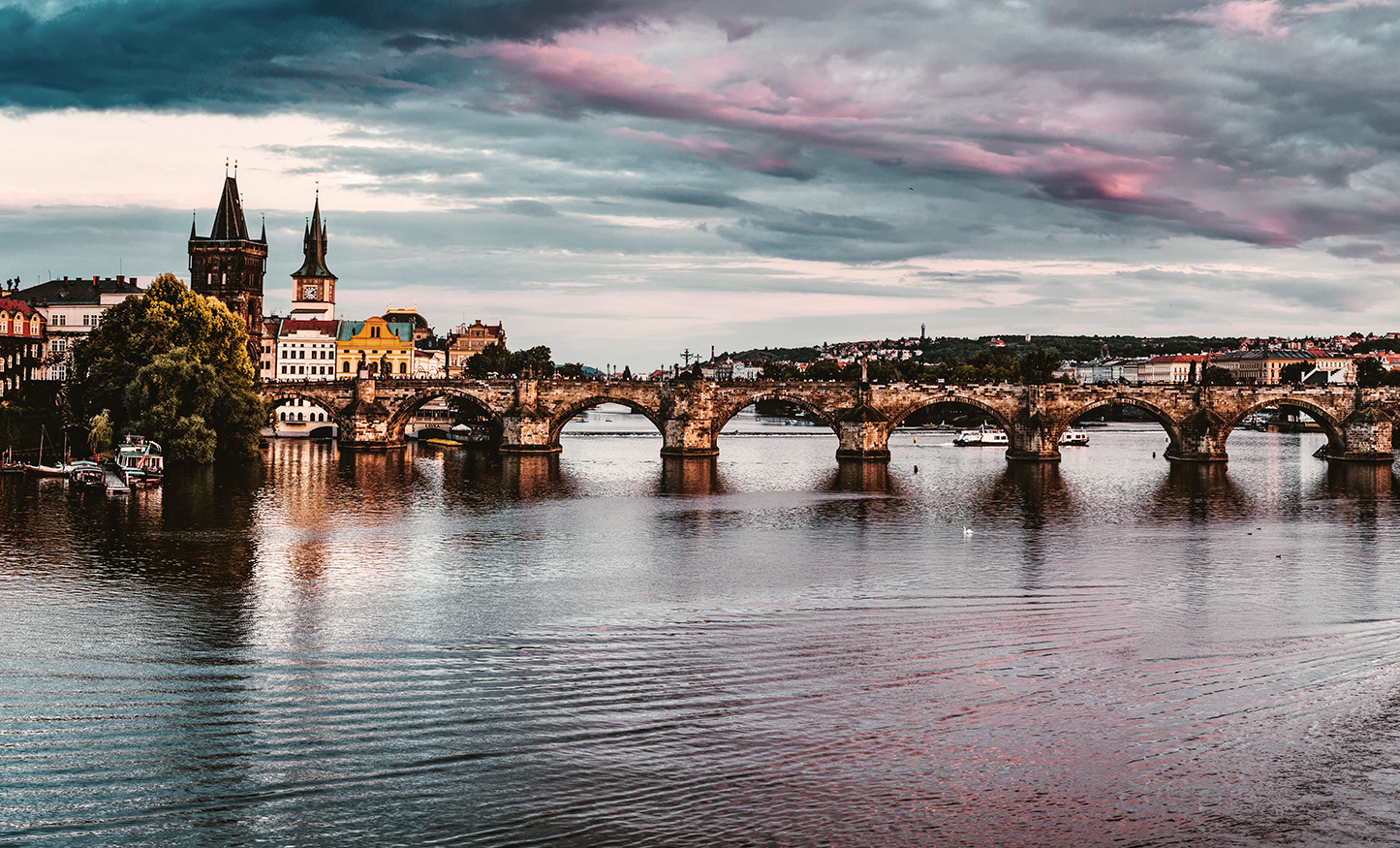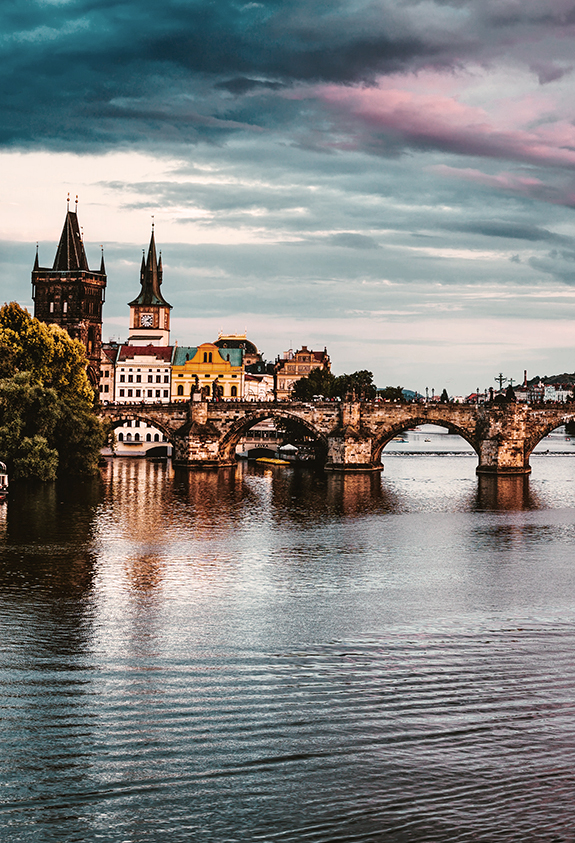 Students taking the Finance specialization on the BBA in International Hospitality Business recently headed to Prague for an immersive two-day field trip. Student Ambassador Naryan Dass, currently taking the specialization, shares his experience of seeing finance in action and presenting to guest speakers in the Czech capital.
Day #1: Monday, November 4th
"We arrived in Prague around midday and headed straight to global commercial real estate services company, Cushman & Wakefield, as we have a lecturer from this company on our Finance specialization. We visited Mr Vokrinek's office and met his team, before being briefed on the day ahead. Following this, we were split into two groups, ready to listen, ask questions and learn."
WeWork share their space, and insight
"Group one headed to WeWork, one of the world's largest shared workspaces providers. WeWork is a communal office building where there is a series of assigned and unassigned offices and desk spaces that are used on a subscription basis. Very useful for start-up and small businesses.
We met 2019 Glion alumnus, Karol Metelski, who took us on an experiential tour of the WeWork offices in Prague, followed by a group discussion and a meeting with Community Lead, Ms. Ekaterina Pshenichnaya."
Pitching at Cushman & Wakefield
"Group two remained at Cushman & Wakefield for a walk around tour followed by a presentation (I'll get to that below), discussion and meeting with Frederic Le Fichoux, Partner and Head of Hotel Transactions – Continental Europe.
As part of our course project, each team delivered a one-minute presentation to the guest speakers, summarising our recommendations for the project site, such as brand, facilities, expected performance. Speakers gave feedback and selected their top three choices among the teams, before sharing their views on what would be the best solution for the project site.
Following this, the two groups swapped and visited the other businesses for the same experience."
Boutique before bed
"After our pitch presentations, we took a walk through the center of Prague to the Pytloun Boutique Hotel. Once there we met General Manager Ms. Marketa Charouzova, who explained the concept of the hotel and provided us a tour of the brand new facilities.
After a busy first day, we headed to our hotel for the night, Mama Shelter Prague, where we had the opportunity to speak with Mr. Chris Dobson, the General Manager, before heading to the Mama Shelter restaurant for a wonderful meal. Following dinner, a group of us went out to enjoy Prague in the evening. The old architecture was phenomenal and walking through the historical city was mesmerizing."
Investments and luxury
By getting out into the real world as part of their Finance specialization, BBA students can see how their expertise and ability can be applied effectively across multiple sectors, as Naryan discovered on day two.
Day #2: Tuesday, November 5th
"Bright and early we all met in the hotel lobby before travelling to the site of our project – the one that a good portion of the semester was based on. Before moving into meetings, our class had the opportunity to meet Mr. Pavel Streblov, the Director of Business Development at Penta Investments. Once there, we received a presentation on the Masaryk Train Station Redevelopment and had the opportunity to visit the showroom.
After our visit to our project site, we then went to the Hilton Prague Old Town to meet with Mr. Christian Schwenke, the General Manager of the hotel. Each team once again presented their pitches to Mr. Streblov and Mr. Schwenke.
For the final stop of our trip, we travelled across the historic Charles Bridge to visit Augustine, a Luxury Collection hotel. Once there, our team met with Ms. Kamila Myslikova, the Groups and Events Manager. Before we took a tour of the facilities, we were welcomed with an excellent three-course meal in the hotel restaurant."
"Following our final meeting we all headed back to our hotel full of knowledge and insight into where our first career-step might be."
While experiential learning and real-world immersion run through every element of the Glion BBA, field trips give students the invaluable opportunity to see the theory in practice, while meeting successful professionals at leading businesses. Does that sound interesting? Learn more about the BBA Finance specialization.