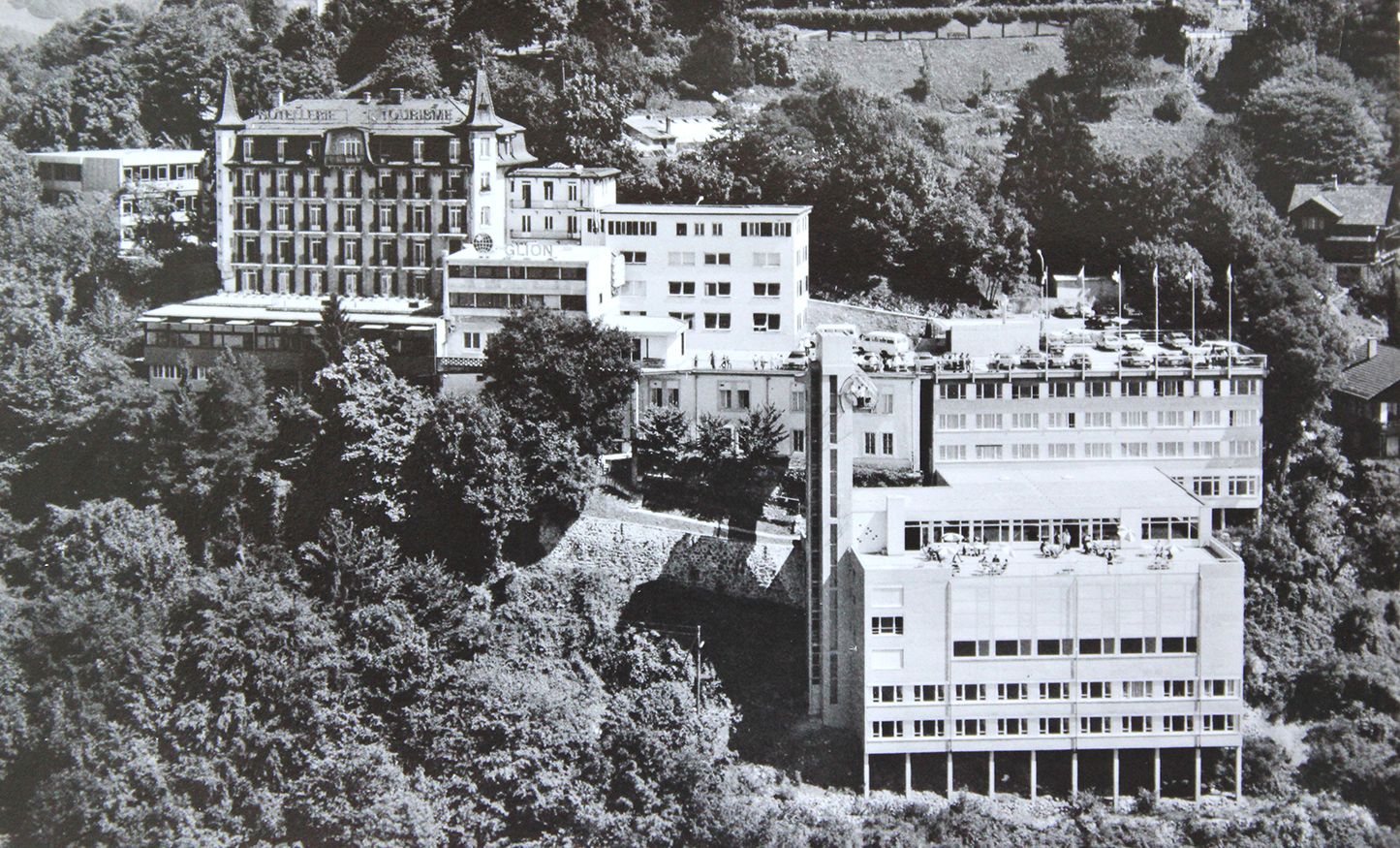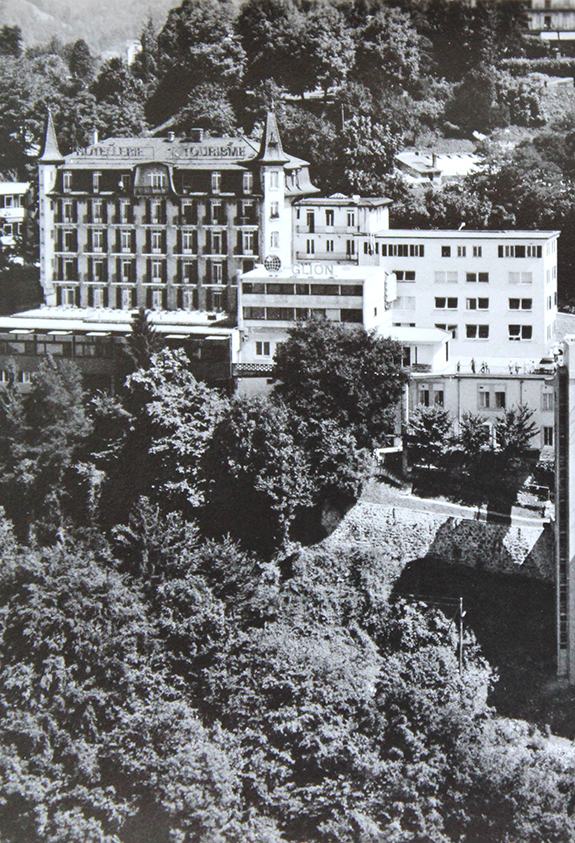 Glion opened its doors in 1962. Among the very first students to arrive was a young man from Lebanon, Rafic Kreidi. That makes Rafic one of our longest-standing alumni, and we are honored and delighted that he took the time to share his fascinating and inspiring story with us.
Recent decades have not always been kind to Lebanon, so it is easy to forget that in the middle of last century the country was dubbed the "Switzerland of the Middle East" – and enjoyed a booming tourism industry.
As a young man growing up in Lebanon, Rafic Kreidi decided that he wanted a piece of the action.
"Promoting tourism needed personnel, and that led to the opening of the Hotel School in Beirut," he explains. "The Lebanese government went all-in to encourage students to enroll in the five-year course offered by the school, with generous perks to recruit the best teachers and professionals from the industry. There were also grants on offer from foreign governments to encourage the best students to continue their studies abroad.
"Naturally, the prospect of benefiting from all these offerings motivated me to follow this course!"
Having gained a taste for hospitality in Beirut, Rafic was lured from the Middle East's "Switzerland" to the real one. He arrived in June 1962 and took up a position as an intern at the Hotel du Port Villeneuve, in the canton of Vaud. This establishment was known for serving the best Fondue Bourguignonne in the area, and its restaurant was booked out weeks in advance. Perhaps that experience sowed the first seeds of Rafic's future success in the F&B arena?
The Glion groundbreaker
Rafic's next move was to the boutique Hotellerie Jean Jacques Rousseau, in La Neuveville Jura Bernois, for a stint in the kitchens. Here he was able to put his home-bred poultry plucking experience to good use on the restaurant's signature game birds, earning a rapid promotion to the Chef's Table.
It was then that Rafic got the call from the Lebanese Embassy in Bern to take up his place at Glion.
"The school was located inside the old Hotel Bellevue as it is today, but in those days it went by the rather lengthy name of Institut International Pour la Formation des Cadres Supérieurs de l'Hotellerie et du Tourisme," Rafic says. "You had to have a high school diploma to qualify for the program, which I had earned during my five years at the Beirut Hotel School."
Rafic's course involved nine months of study followed by a six-month internship, after which students would receive a diploma subject to a satisfactory report from their internship employer.
This pioneering cohort numbered just 18 students, although 11 nationalities were represented – a diversity that's still part of the core Glion DNA. By January 1963, the student body had grown to 23, with 15 nationalities on campus.
"Our exams took place in June 1963 and there were 17 passes and six failures," Rafic remembers. "Our group included three married couples, and three of the exam failures were the wives, who were basically there to escort their husbands and keep an eye on them! All of us who passed our exams carried on to our internships – mine was at Hotel Europe Rue de la Gare in Montreux."
A career asset then… as it is today
For Rafic, having a professional education at Glion was both an amazing learning experience and a wonderful career-booster. "The mere mention of Swiss education on your CV worked wonders for enhancing your future prospects. Tourism was a very prominent part of the curriculum and we were taught by some famous names from the industry, including visiting lecturers from the legendary Wagons-Lits/Cook."
Armed with his newly-minted diploma, in January 1964 Rafic moved to Paris, working in front of house at Hotel Ritz Paris, the legendary establishment on Place Vendôme. Around a year later he was on the move again, this time to London and to another luxury hospitality landmark: Claridge's. He spent five years there, rising through the ranks to become head of the front desk.
It was while working at Claridge's that Rafic spotted a gap in the London market for Lebanese cuisine. And so he established the city's first Lebanese restaurant, Byblos, in 1968.
Located in the heart of the Royal Borough of Kensington, Byblos was a sensation, giving Rafic and his wife Maria the funds to travel, including several trips back to Switzerland. Perhaps the most memorable of these was the couple's honeymoon, in 1973, where they were welcomed back to Glion's Montreux campus as honored guests, with a lavish banquet laid on.
Rafic lived and breathed Byblos for 36 years, spending the entirety of that time living just a few paces from the restaurant's door. In 2003, he received an offer for the business that was too good to refuse, retiring to a comfortable life with no financial worries.
"After retirement I occupied most of my time with volunteering and charity work for the British Heart Foundation, Age UK and – closest to my heart – the animal welfare charity Blue Cross. I always say that to keep fit I don't need a gym; it's about keeping active with people, doing something for those less fortunate and privileged. Money only makes me happy because I can share it with charities and those in acute need."
Byblos eventually closed its doors in 2004, but before that Rafic had the pleasure of attending the marriages of eight cooks to eight waitresses at different points over the years!
In 2012, Lebanese food returned to 262 Kensington High Street, and in the four years that this restaurant operated Rafic says he was happy to frequent the premises again and offer the occasional bit of guidance.
A late convert to the alumni network
Now an octogenarian, Rafic has become the elder statesman of Glion's Alumni Association (AAG) – but this is a status he's only just acquired.
"Unfortunately I was not aware of the Alumni Association until I spotted something on my Facebook feed and was stunned to find out it exists! That's why I was thrilled to make contact and to attend the alumni events in London this past summer.
"At the gala dinner in the Four Seasons Park Lane I discovered that the next oldest attendee to my age was 17 years younger. But age did not matter, because everyone I met was extremely warm, affable and close to the heart.
"They certainly didn't miss their vocation in choosing hospitality for their careers!"