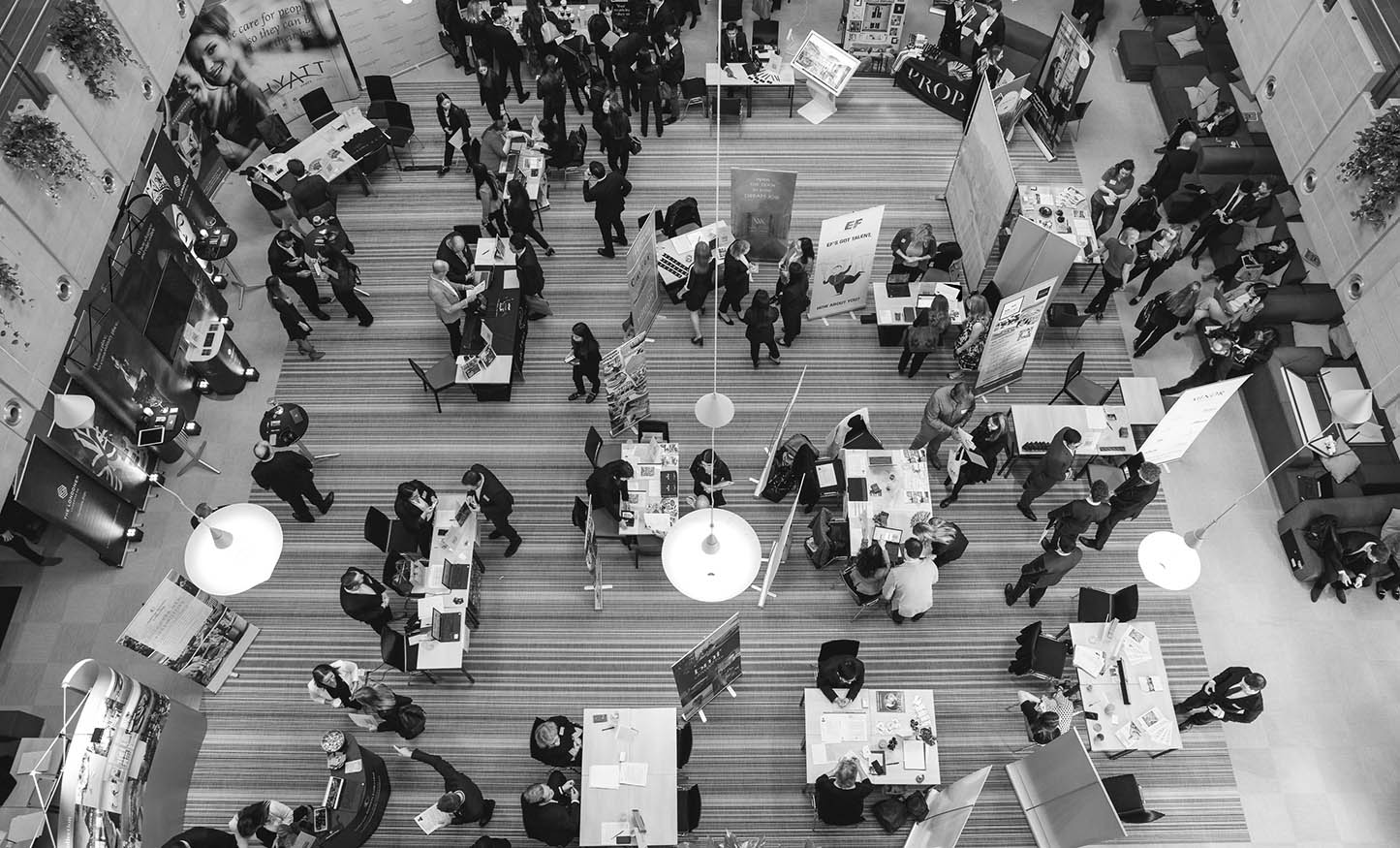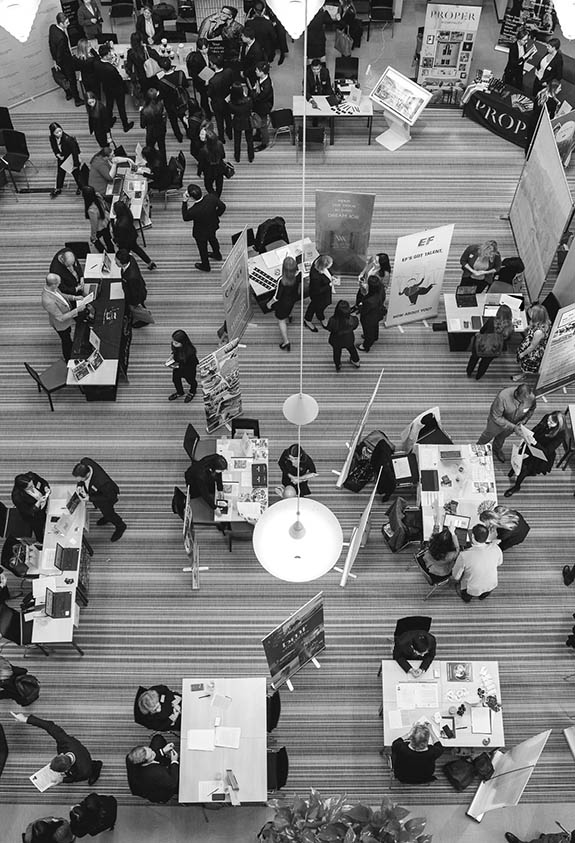 By Career & Internship Student Ambassador Jiwon Joo
In October, Glion was very proud to welcome to its Recruitment Day no less than 90 recruiters from internationally-recognized organizations, as well as local companies.
Also present were more than a thousand eager students from all programs and all semesters. They were seeking internships, management training programs and entry-level positions, as well as those all-important networking opportunities which are so vital in the world of recruitment today. During the event, more than 600 scheduled interviews were held; together with countless more informal, unscheduled discussions.
Recruitment Day at Glion is not just a typical 'career fair', because the conversations which take place on this day are based on actual vacancies, posted in advance to all eligible students: a total of just over 4,100 in all! It is this highly-structured approach that makes the relationships that develop here more authentic and long-lasting than simple random conversations.
From the supersized to the start-up…
At Glion, we understand that each student has different expectations and aspirations. The companies that join us at Recruitment Day reflect that diversity. We welcome not only most of the major hospitality groups, but also smaller, niche brands, stand-alone hotels and exciting new start-ups.
Other guests included iconic luxury retail brands such as Moncler and Jaeger-LeCoultre, consulting and finance agencies – for example CBRE, Discovery Hotel Management and Cushman & Wakefield – and event production companies like MCI and BMF Media. The sheer variety of openings available allows students to pursue their individual dreams and passions. It also gives them the opportunity to communicate with numerous experts from the industry, with a particular focus on their own specific chosen career path.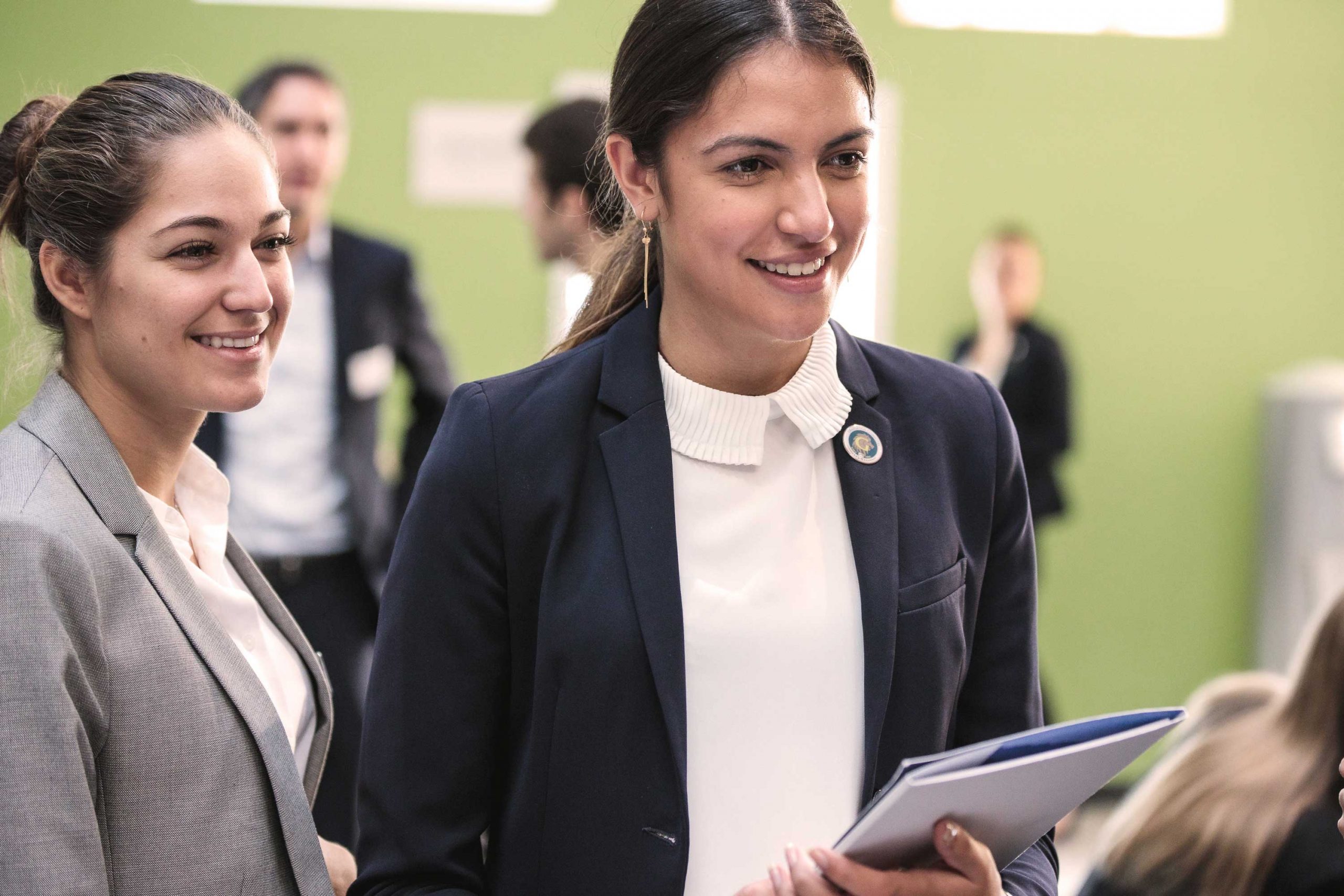 Nathan Favre, Semester 6 Student Ambassador, says, "For me, Recruitment Day represents the materialization of the opportunities waiting for me after my graduation from Glion. It is the day when everything becomes possible; and where the boundaries of my opportunities are set by my own determination."
By attending Glion Recruitment Day in such numbers, employers are showing us they are eagerly looking to recruit top talent. They are also demonstrating how much they value the diversity and the skills they find amongst our students. And they are clearly very keen to recruit! This is what the day is all about.