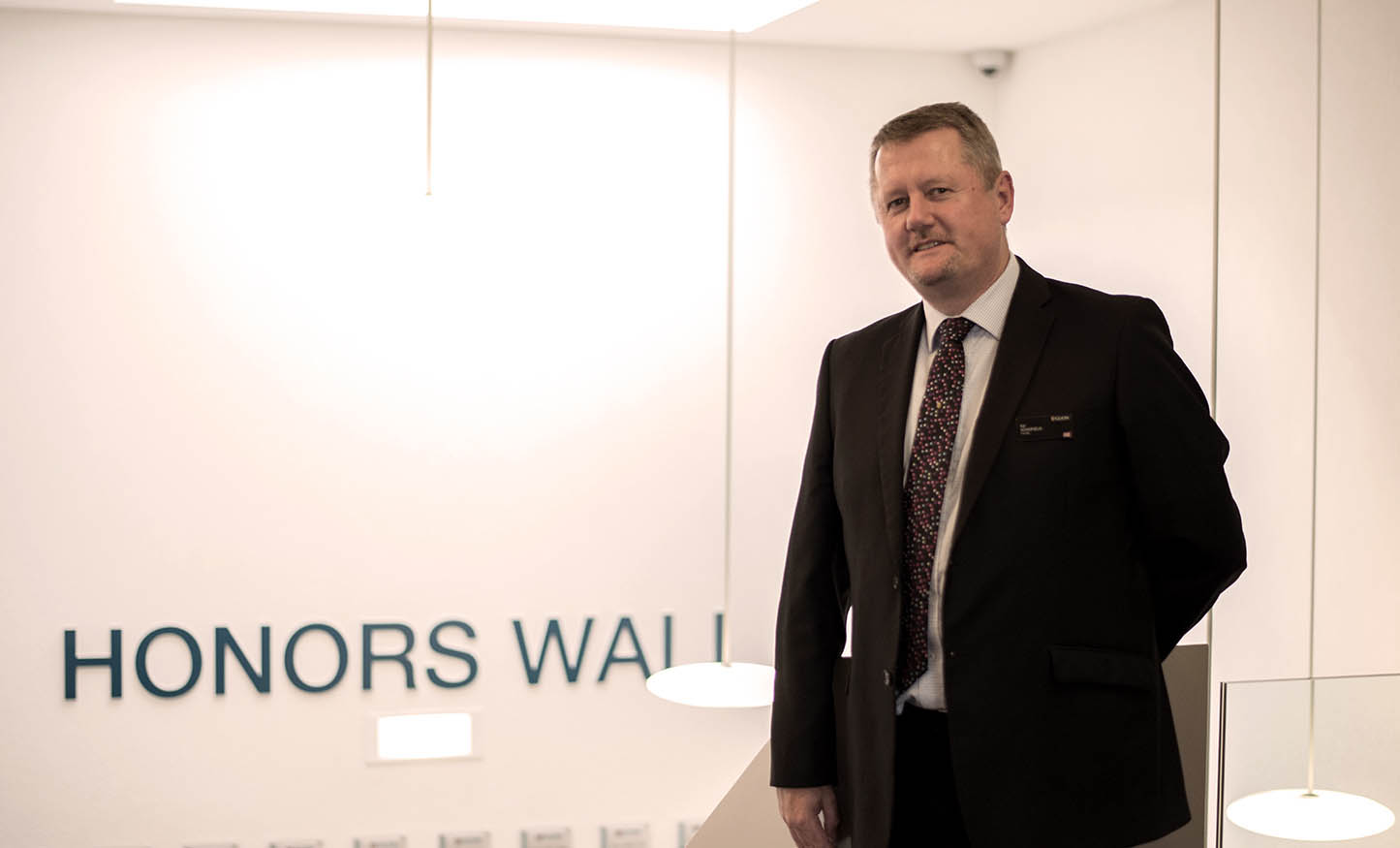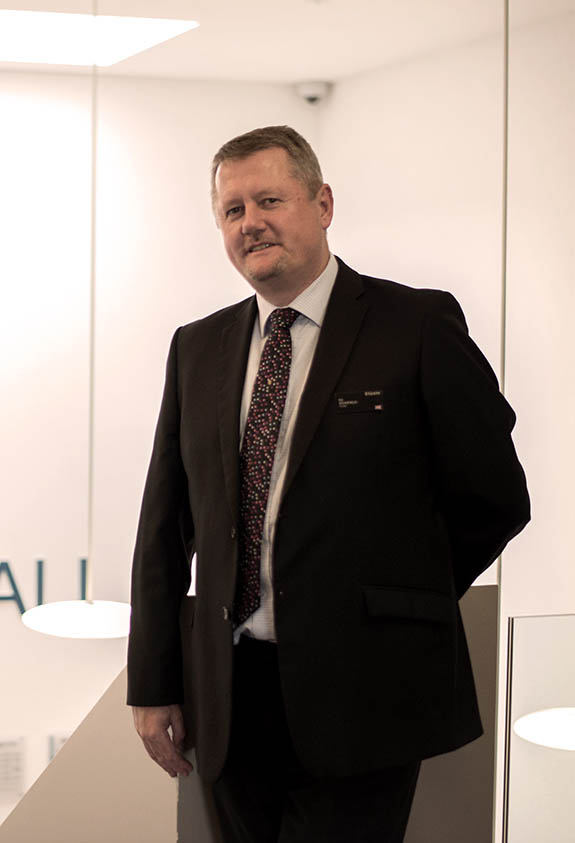 Glion faculty are industry professionals with significant experience in both the academic and industry sides of hospitality. More than teachers, they are mentors, industry experts and a connection to leaders in hospitality and beyond. In this article, we shine a spotlight on the unique campus personality that is: Ed Schofield, Lead Tutor IRS and Lead Tutor Online Internship Course.
How long have you been with Glion and which classes have you taught?
"I joined Glion in July 2008, on the same day as that other Englishman. Yes, the one that is diametrically opposed to myself, except for the fact that we are both Virgos. I am tall, he is short. I have hair, he does not. He supports Spurs and me Man Utd. I am, of course, referring to Mr. Chappel, who at the time taught Food and Beverage Management to first semester students, and I taught them Housekeeping Management."
"I also taught S6 students Research Methods, a course that was critical to their capstone study in S7. At the time, I was finishing my Masters dissertation, so this was perfect for me as I was in the zone when it came to academic research. This also led me on to becoming the Lead Tutor of the Independent Research Study, the capstone for non-honours students, which was more in my domain of business rather than academia."
'My take on how to run a hotel'
"I did that for nine years, and at the same time taught my favourite course (until the online Internship Course came along!) to Postgraduates. That was Hotel Operations Management and was my take on the key things relating to 'How to run a hotel'."
If you were that good at running a hotel, why did you start to teach?
"Another very good question. Because it is less stress (although that does depend on the students), but mostly because I have the joy of trying to add value to students' learning and possibly having a positive influence on their future career after Glion."
What do you teach now?
"Apart from being the Lead Tutor for the online S5 Internship Course, my main subject is Strategic Management that I first taught to postgraduate students back in 2009."
Why do you love teaching?
"It is a very privileged responsibility to be given, that of educating the future leaders of the world's leading hospitality and luxury industries. Sounds like Marketing blah blah, but seriously, it is a pleasure to help the development of young people, and in such a beautiful environment as Switzerland and Glion and Bulle."
"It is a perennial challenge to find new ways to do this, with the ever-changing profile of students and the youth of today. The classroom is, or at least can be, a fun environment and I do try to make my lessons topical, up to date, and relevant to the subject matter. But the key buzz that teaching gives you is when people are grateful for how you have helped them individually. So, in that respect it is not unlike managing hotels, when a guest says thank you for looking after them and treating them as individuals."
What do you love about teaching Glion students?
"I love it when they make a lot of effort, I add something to the party, and then the end result is a better result than if they had done it on their own. It is even better when this whole process is done in a fun way, with positive interaction on both an academic as well as personal level."
"I also love the 'banter' that I have with them, and this really does make my job not a job at all, but more a part of my life. As Isadore Sharp says, 'If you love what you do, you'll never do a day's work in your life'."
How are you involved in student events and campus activities?
"Chief Entertainment Officer or CEO for short. Sadly, I missed the Glion's Got Talent competition this semester. I have been a judge eight or nine times, and although I don't blame the organisers for not wanting me anymore as a judge, now they see the error of their ways, as my replacements were not funny at all."
"I also head up the Glion Quiz, and I am happy to be insulted and mocked at the Comedy Night. But again, the students need to get out of bed earlier and work harder on this. And don't say anything nasty about my dog either. Otherwise….I am also an avid fan of the Glion Rugby team."
What do you enjoy doing outside of work?
"Walking my dog Murphy, attending wine festivals, watching all sports, except for rhythmic gymnastics and ice skating, playing golf and I may be coming out of retirement from Squash and Badminton. I have received an invitation from students that I really can't turn down."
What do you want your students to remember you for?
"For treating them as human beings, for caring for them as individuals, and for giving them a piece of me!"