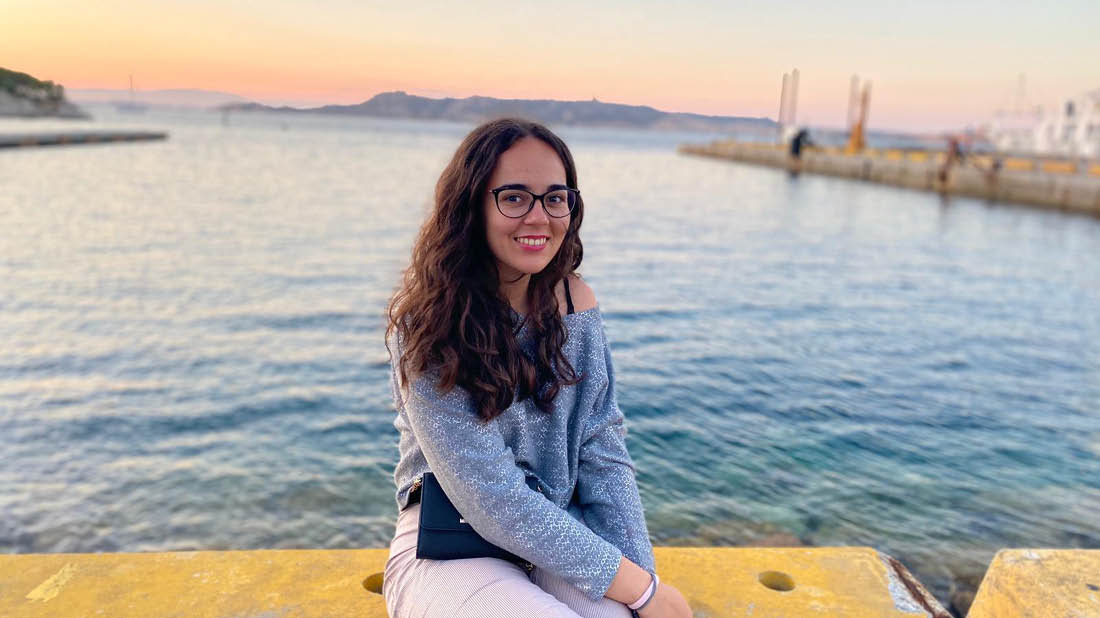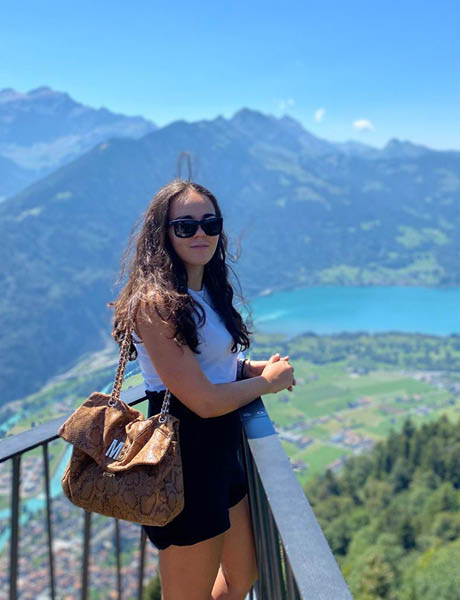 As she approached the end of her Bachelor's in Economics, in Milan, Beatrice Leon felt an alignment with the hospitality industry, leading her to cross the border into Switzerland for the next stage in her education.
"It was before my Bachelor's graduation that I realised that I wanted to work in the service business sector, and hospitality was the best choice for me. I love travelling and meeting new people and I wanted to find a job that could combine my business background with operational daily activities. This is when I decided to apply to the Glion Masters in International Hospitality Business, which literally changed my life."
Six internship offers in a pandemic
A key element of the Glion Master's is the professional internship built into the program, enabling students to graduate with real-world experience and the strongest CV possible. Studying in the midst of the pandemic, you would be forgiven thinking Beatrice might struggle for offers, but her professional approach stood out to recruiters.
"I was very determined and put a lot of effort into personalizing each motivation letter I sent to the recruiters through the Glion Simplicity portal. This eventually led to me receiving six acceptance letters. I decided to accept a Management in Training position in the UAE, a place I had never been before. I had the first interview call with The Oberoi Beach Resort on the same day as the Glion Connect & Recruit Day."
"…sharing the same values and way of thinking is crucial…"
For Beatrice, a successful internship starts with choosing organizations that you can relate to. "I spent a lot of time planning where I wanted to go and which companies would have the same values as mine. I believe that sharing the same values and way of thinking is crucial for a successful relationship, even when it comes to employer-employee. In the interviews I tried to really show who I am, and how motivated and determined I am… eventually I got the offers!"
Management experience and operational exposure
Beatrice's internship as Management in Training was specialized in Rooms and enabled her to build the diverse experience that all successful hospitality leaders possess. "I am spending most of my time in Front Office covering all the positions, including guest relations, operator, concierge and receptionist. Not only that but I also have the chance to spend some time in all the other departments of the hotel including Housekeeping, Revenue Management, Human Resource, Engineering, Security, Sales and Marketing and F&B."
"…I am also shadowing my managers, gaining exceptional insights… "
"As this internship allows me to develop myself from a managerial perspective, I am not only focusing on the operational aspect, which is important, but I am also shadowing my managers, gaining exceptional insights on the business side of hotel management. I have put a lot of effort into implementing some new processes about Front Office operations, and have presented my concepts in a professional and detailed way, which has been well-received!"
Building the foundations of a leadership career
By implementing the expertise and ability she's gained through her studies, Beatrice has been able to grow professionally through her internship. "During my studies in Glion, I realized I have gained soft and hard skills, which will definitely be an essential asset in my future career. I am not only referring to the operational concepts and theoretical knowledge, which was certainly useful, but what helped me a lot during the internship was the critical thinking and problem solving skills that I developed.
"In addition, the communication and presentation skills I developed during my studies helped me to be more efficient and professional when I am communicating with the head of departments about my ideas, as well as when interacting with guests. All of this, combined with being in such a dynamic city as Dubai, with the opportunity to see all the departments of the hotel, is helping me to build the foundations of the industry leader I want to become tomorrow."