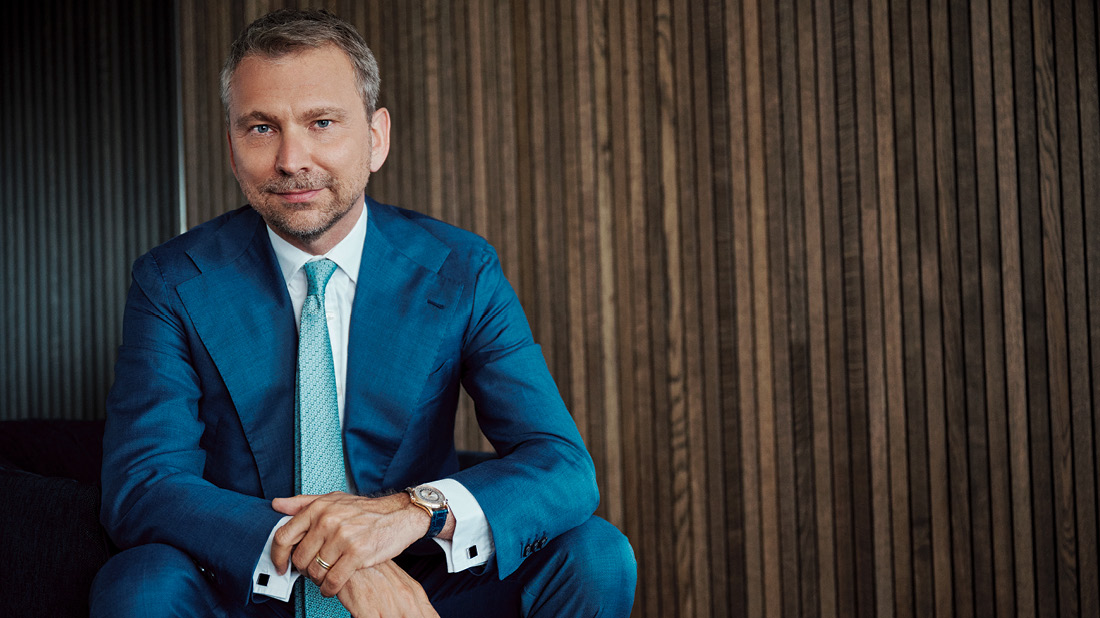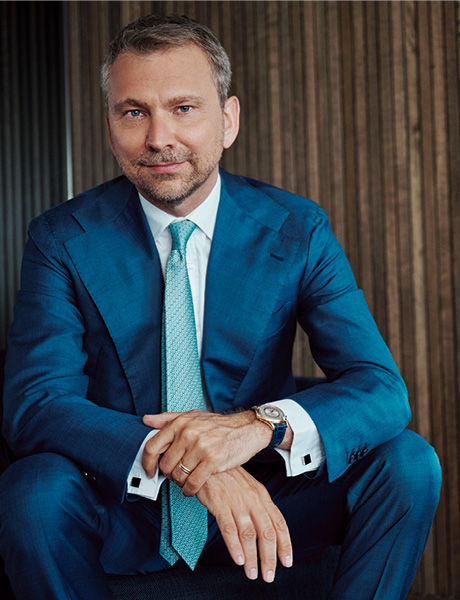 Like Glion, Clinique La Prairie embodies Swiss values on a global scale. For our latest Leadership Insights feature, we honor the warm friendship between the two institutions by sitting down for an in-depth conversation with Clinique La Prairie's CEO, Simone Gibertoni.
As a business focused on 'better aging', Clinique La Prairie is certainly following its own script. More than 90 years after its foundation by Professor Paul Niehans, the Swiss-based luxury spa-clinic is undertaking a carefully measured expansion overseas, having also recently developed a new business line in high end longevity supplements under the brand name Holistic Health.
Guiding these moves is Clinique La Prairie's Chief Executive, Simone Gibertoni. The Italian-born business leader was hand-picked by the company's owning family to take the reins some six years ago. He cut his teeth in consulting, before switching to the leading cosmetic contract manufacturer Intercos Group, where he worked in strategic planning before being promoted to Senior VP Skin Care.
Described by admirers as having "positive energy" and possessing a combination of "conceptualization, innovation and implementation" he serves on the boards of various companies in the field of cosmetics, health, and genetics. And among this hectic schedule he has also found time to author two books: the first centered on self-improvement and the second a manifesto for high performance companies.
With all this in mind, The Insider was prepared for an insightful and entertaining conversation with Simone. And we were not disappointed…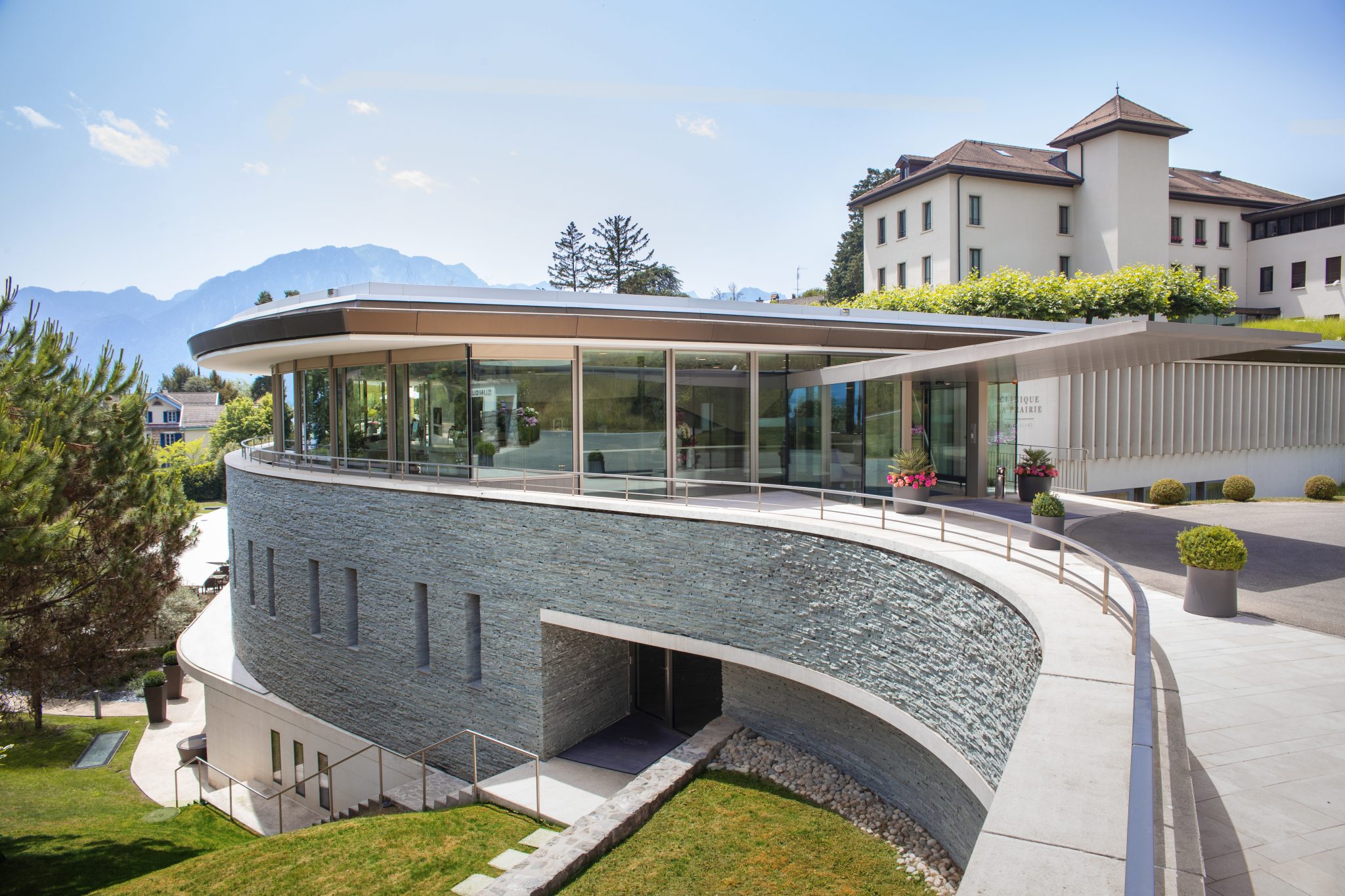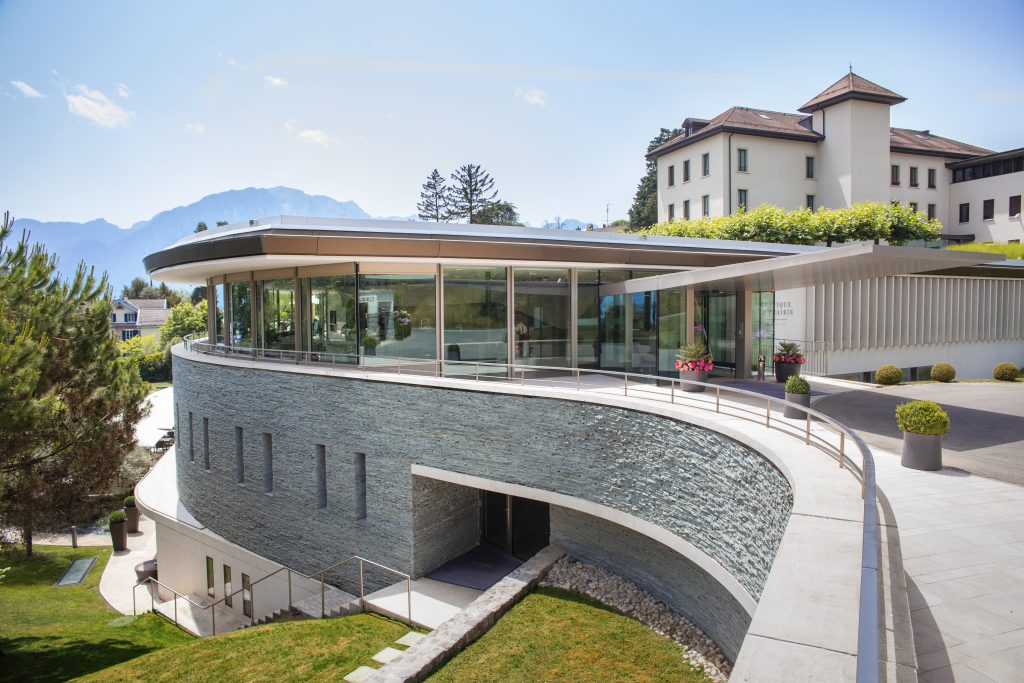 The Insider (TI): You've now had almost six years as CEO of Clinique La Prairie. How would you say you've made your mark on the company in that time?
Simone Gibertoni (SG): I would say in three ways primarily. The first is providing a foundation for our future development by building the right team; this by its nature is always a work in progress, but I'm proud and privileged to work with a great team of people. The second aspect has been to focus our energy and innovation on our core philosophy around longevity, and to deliver results to clients with new products and programs. And the third element is the international development now in progress, which is a big step for us after 90 years as a purely Swiss company.
TI: What makes Clinique La Prairie special to you?
SG: That's a really interesting question; and it's one which every CEO should constantly ask themselves – how do we swim alone in our competitive market? Today, everyone is talking about medical spas, but I believe we still have a unique combination of ultra-luxury hospitality, a fully-fledged medical center, and the most advanced longevity and wellbeing programs that you can find. There's still no competitor who has 50 specialist doctors like we have, and where there are 300 staff to look after 38 guest rooms.
The barriers to entry at this level of luxury are extremely high; but there's also a cultural aspect, because the approach to running a medical-centered wellness institution is very different to that needed to run a luxury hotel and spa. Putting these elements together is very complicated, but we can do it because we've been doing it for 90 years.
TI: You are known as an innovative thinker – tell us more about the company's focus on innovation.
SG: There's innovation in developing our products and services; and then also innovation in our future strategy. We are constantly scouting and researching the best technologies in the field of longevity, because our main business is still hosting guests for one or two weeks in order to help them live better for longer.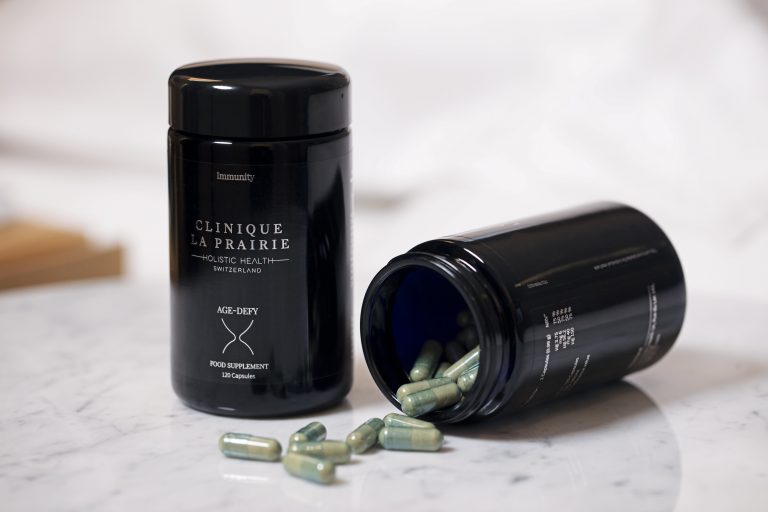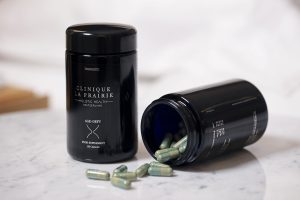 On the strategic side, we are currently working on a very sophisticated digital platform, as a way to keep connected with our clients after they leave the clinic and go back to their regular lives. In addition to this, as already mentioned, we are developing a worldwide network of new Longevity Hubs in 10 cities across the world, all of which will mirror the ultra-luxury approach and holistic expertise of our home clinic in Switzerland. We've already opened in Madrid and Bangkok, Doha is coming next this autumn, and we will follow with clinics in other cities soon. Then the last piece of that jigsaw is our CLP Holistic Health business line.
TI: Can you explain a little more about the Holistic Health subsidiary and its market positioning?
SG: With CLP Holistic Health we've effectively created a new product category: longevity supplements. And if you look at the wider food supplement market, we have also established a new ceiling in terms of brand prestige, for a market that was almost exclusively focused on mass-market and 'masstige' previously.
TI: This seems like especially good timing, given the increased awareness of health and immune system boosting that we've seen as a result of the Covid-19 pandemic. Would you agree?
SG: One would never look at Covid as being in any way positive. But I do think that the constant attention on our immune systems, vitamins and microbiota has opened people's eyes to the benefits of a more holistic approach to staying healthy. If you just take the anecdotal evidence of the numbers of books being published on this topic, they are not only increasing exponentially but also many are selling very well.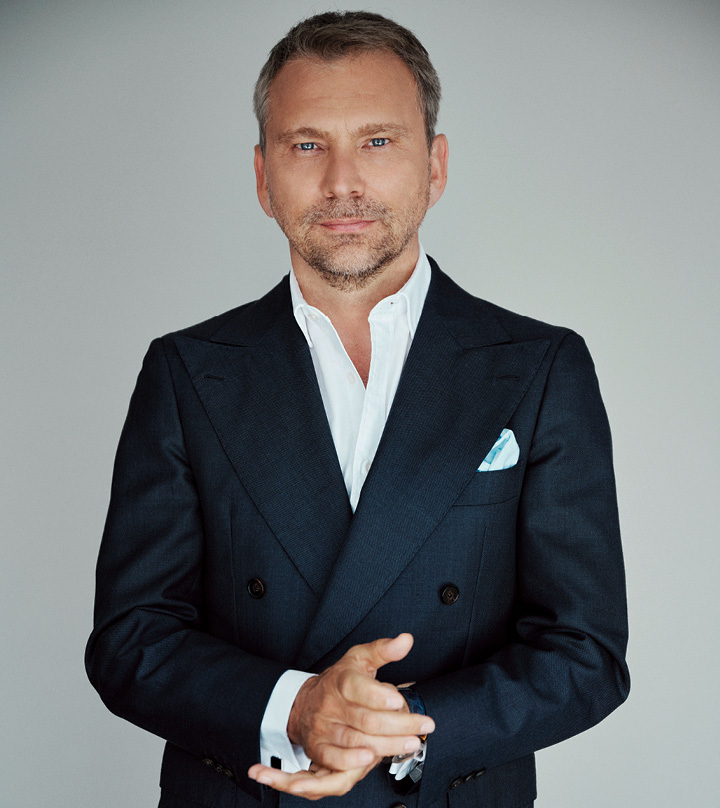 TI: We also see the term 'hyper customization' frequently mentioned in relation to Clinique La Prairie. What does this involve in practice?
SG: It's part of our service philosophy – the third 'C' in Care, Competence and Customization. Why is customization so important? Because longevity has to be tailored very precisely to who we are. And by that, I mean both our individual genetic make-up and our epigenetic self. The latter is a term that's gaining in prominence, and it relates to the way we express our genes through our quality of life and our lifestyle. In essence, these are the elements we can control, given that our genetic make-up is immutable.
As a simple example, I have twin sons who will by nature have the same genetics. But if one eats French fries every day while the other eats vegetables, they will have different health outcomes regardless of their shared genes. Interestingly, the received wisdom of the past was that our health outcomes are 90% genetic and 10% lifestyle. We know now this isn't the case, and so we've developed a broad epigenetic intervention we can do on our clients' lifestyles and the expression of their genetics.
TI: As with any ultra-luxe brand, the challenge with expansion is to retain the same degree of exclusivity as you grow. How do you go about achieving this?
SG: It's a critical question of course. And always a difficult balance. I prefer to look at it in terms of preserving our core competences as a company. And these are to deliver certain services in a certain way, to a limited number of individual clients who have the financial resources to invest in those services.
I could say that instead of serving 2,000 clients, why don't we aim for 200,000? Maybe we could do it; but could we do it well? And are we exploiting our strengths to do it this way? I don't think so. Of course, there are companies that can deliver excellence to a broader market, but this is not our core competence.
We want to stay within that competence; and that is why we are developing 10 international clinics and no more. Plus, we have set a maximum of 50 rooms for those clinics – which is a big challenge when you consider the level of investment required. But we know we could not replicate our highly customized, ultra-personalized Swiss service with 100-200 rooms, even if we increased staff numbers exponentially. It's simply not the scale of operation our clients expect to encounter.
TI: How would you describe your leadership style? And how much of it is influenced by your early career in consulting?
SG: I would say I'm quite hands-on. I truly believe that hard work is crucial to getting results, so I always try to lead by example and there are very few things I'd ask someone to do that I'm not doing myself. Last but not least, while I am results-oriented, I also believe strongly in the idea of continuous improvement. Even if starting from a low level, it's important to see an upward trajectory.
The consulting experience was quite formative, in that it forced me to act in a way that was contrary to my natural instincts to be entrepreneurial and make decisions on gut feeling. As a consultant, you have to put those instincts to one side and give advice based on data, while acting in a very structured and strategic way. Today, I still like to have someone on my management teams who has a consulting background, to act as a counterbalance to my entrepreneurial and creative nature.
TI: As a final question, how would you sum-up your ambitions for Clinique La Prairie in the coming years?
SG: Our ambition is to create a health ecosystem, so that when a client comes to Clinique La Prairie we can change their life. We cannot do this in one or two weeks; so in future their stay with us in Switzerland will be the start of a process, after which we will maintain our digital connection, and if they have a clinic in their country they can go there, too. Plus we can provide a personalized range of longevity supplements via CLP Holistic Health.
If we can create something like this which is coherent for our clients, then we can change their lives and fulfil our mission.
Be wise, specialize
Luxury Brand Strategy is among the final semester specializations offered by our Bachelor's in International Hospitality Business. Click the link to discover more.