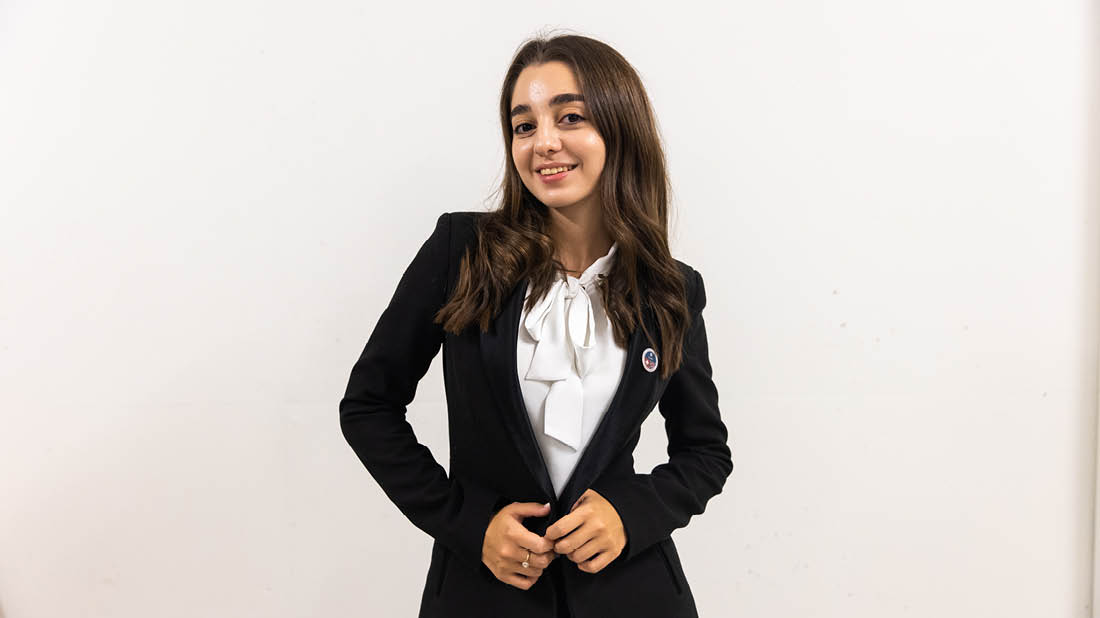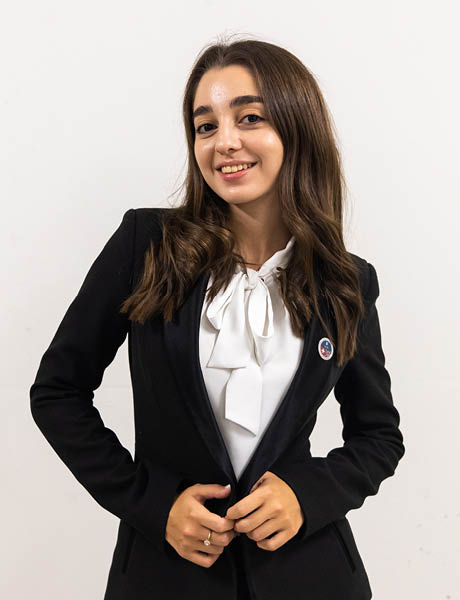 We are at the end of the semester, and we meet again with Tina Nakashidze to talk about her time as SGA President. Keep reading if you want to learn more about her achievements, personal growth, and advice for the next President.
In September 2021, Tina Nakashidze became SGA President and had a very intense semester leading her team, coming up with new ideas about what to improve in the school and working on delivering what she promised.
Lots of progress!
Throughout the semester Tina had her hands full with projects such as the Ipad Initiative, the renovation of the AC Bar, and the creation of a WhatsApp group and Facebook group called Hop-In Service, launched just before the Christmas holidays.
The Hop-In Service WhatsApp group contains approximately 300 students and helps people meet each other from different semesters to enjoy traveling together, while also being eco-friendly! For example, a student can ask for a ride to Geneva and find other students who are also heading to Geneva to share a car, take the train together or split the cost of a taxi.
"…the idea is to create two different atmospheres where the students can chill together after a long day of classes."
Coming soon but still in progress, Tina and her team have also been working on the renovation of both basements in the Tissot building. They won't be identical anymore; the idea is to create two different atmospheres where the students can come and chill together after a long day of classes. In one basement, a Buddha bar is on the cards, whereas the second one will have a huge TV to watch football games or for movie nights.
Managing studies and leadership
When we asked Tina how she managed to fulfill her SGA President responsibilities and to study, she confessed in her first month it was a bit complicated to manage everything. She had to train her team and show them how to do their job. Before the kickoff event she was going to class from 8:00am to 5:00pm and listening to the teachers, but she was also doing her SGA work – answering emails that were urgent, it was tough.
But she learned how to delegate and how to rely on her team, who became not only her colleagues but her friends, and they ended up building up a family bond. She felt there was good communication and the team working well all together was one of her biggest achievements.
Ever the professional
On a personal level, we asked Tina what was the biggest thing she learned from being SGA President. "Honestly, there are so many things I've learned, I think of myself before SGA and now as two different people!" Tina came to the realization that she is the type of person who wants to do everything perfectly and when she's doing something, she gives herself 100% to achieve her best. At the beginning of her presidency, it was complicated for her to let go of wanting to satisfy every student.
She came to the conclusion it is impossible to satisfy everyone, but that didn't stop her ambition to try! "When I woke up, I woke up with a responsibility towards the school, towards the students. I really had the motivation to work because I know how many goals we have to achieve together."
Advice for future SGA Presidents
At the end of our interview Tina gave her recommendations to the next President: "Understand that you will feel pressured because you have promised so many things, but you have time. It's important to take the time to delegate and to trust your team to do their job. Don't overload yourself, relax and enjoy the time by being present.
We wish Tina all the best for the next chapter of her life!
Practice the art of world-class hospitality
Find out more about our Bachelor's in International Hospitality Business