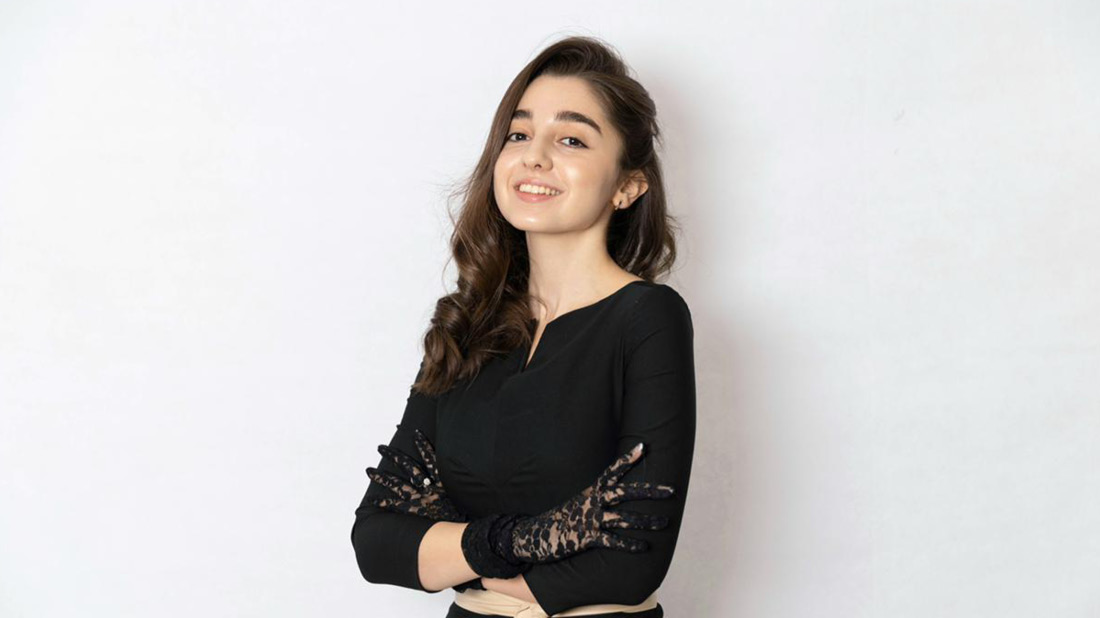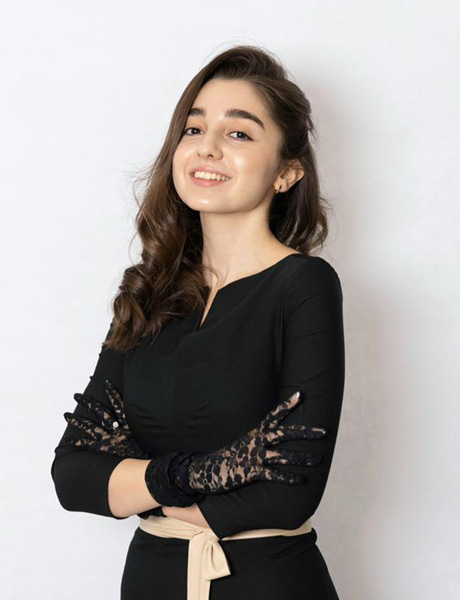 Our Student Government Association has a new President for this academic semester, in the shape of Tina Nakashidze. We find out more about Tina, her aims for her time in office, and her advice to new students…
The Student Government Association (SGA) is created by students, for students. It provides a voice to the student community, organizes events and oversees the work of all the student-led clubs and committees on campus.
To be elected SGA President is a rare honor, and for this semester the honor falls to Tina Nakashidze, who is in the final semester of her Bachelor studies.
Tina was born in Russia and raised in Georgia and Ukraine. Because of this, she can speak six different languages.
She is passionate about her work because she loves what she does, and she has a steady source of motivation that drives her to do her best.
One of Tina's key character traits is that she is quite organized and loves to be productive. As such, she takes time out each evening to plan the next day ahead. "I set a goal that makes me jump out of my bed every morning," she says.
Tina starts her day at 9am with her favorite breakfast, avocado toast, then she makes sure that most of the urgent SGA work gets done first, like attending the meetings, answering emails, etc. After that, it's time for a full day of Bachelor studies; following which she loves to go to the gym or spend time with her friends.
Tina decided to apply for the SGA because she loves to listen to people. From her earliest days on campus, in semester 1, students approached Tina with their feedback as they felt comfortable to share it with her. That is the moment when she knew that she wanted to be a friendly face for new students, as well as those already on campus, helping them to build new memories. 
The presidential campaign
The SGA President is elected by the student community. And to win sufficient hearts and minds to top the poll means running an effective campaign. Tina describes the campaign week as stressful and intense, but she believes that "if you can't handle stress, you won't manage success".
She adds, "You have to step so far outside of your comfort zone that you forget how to get back, and you have to practice like you've never won and perform like you never lost."
These, she believes, were the keys to her success in motivating her team during campaign week.
Asked for the advice that she'd give to a new student, her answer is to discover and fully enjoy the real Glion Spirit, to participate in student life and meet people from all around the world "because it's very interesting to discover their interests and their traditions on daily basis".
As the new SGA President, Tina has already started working with her team on making their ideas happen. They have projects in progress now, like the renovation of the AC Bar on Bulle campus, and they used the opportunity of the summer break to develop their plans further. Watch this space!
Congratulations on your election Tina, and we look forward to working closely with you and your team in the semester ahead!
Practice the art of world-class hospitality
Find out more about our Bachelor's in International Hospitality Business, including the Practical Arts semester for which Paolo Basso is a Visiting Lecturer.