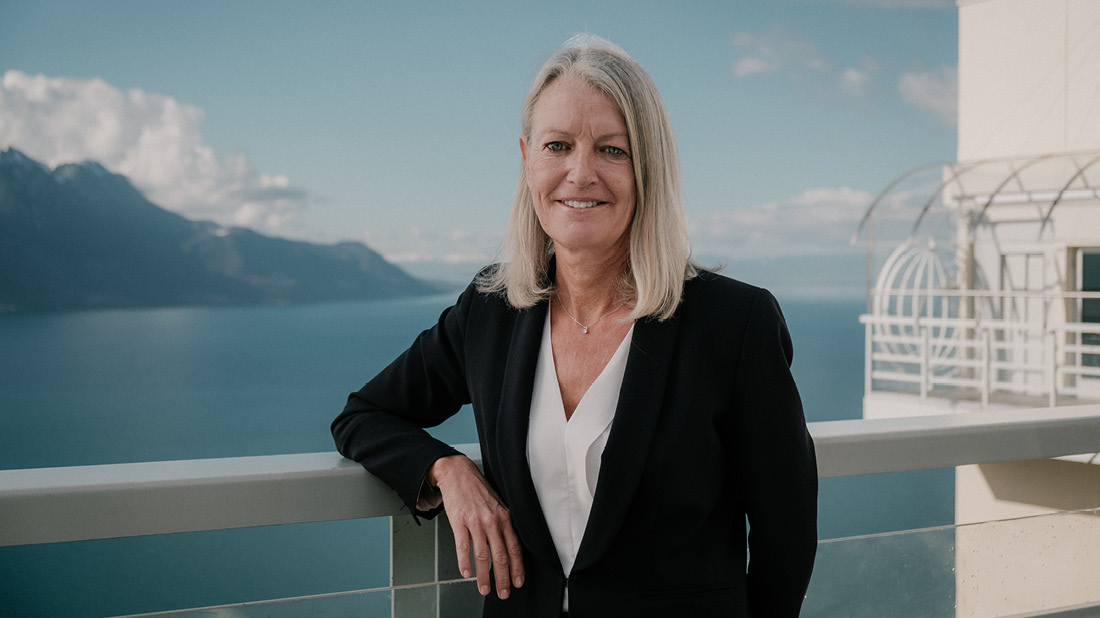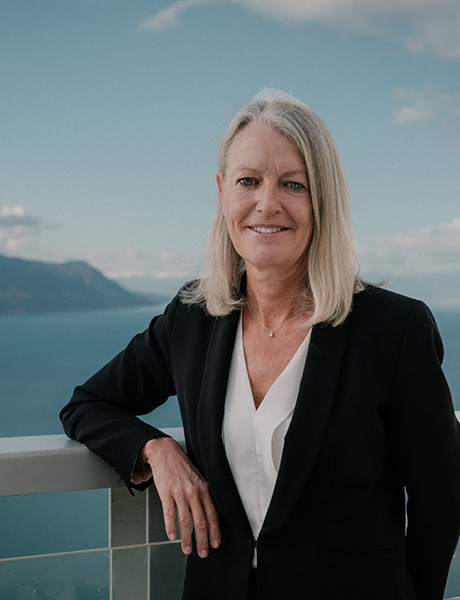 To mark our 60th Anniversary, the Leadership Insights this issue come from closer to home than usual. We sat down with Georgette Davey, our Managing Director since 2017, to discuss the past, present and future of Glion, as well as her own journey from the hospitality industry to academia…
Some career switches are sudden, almost 'sliding doors' moments when an opportunity too good to refuse comes your way. Others creep up on you, starting slowly at first.
Georgette Davey can lay claim to that latter category. Having worked for Hilton International across the world, she had returned to her native UK in the early 1990s to take up a hotel management role for the Adnams Group, an independent operator of boutique luxury hotels located in the east of England.
Though happy to employ interns from UK-based hospitality education programs, she found that many lacked the practical, operational nous that comes from being exposed to the industry outside the classroom. With a desire to do something to help bridge this skills gap, Georgette accepted a request to manage one evening shift a week at the training restaurant operated by the University Campus Suffolk (Now University of Suffolk).
From that small seed, a new career blossomed. Georgette was subsequently asked to teach in class a couple of days a week; then progressed rapidly to become Program Leader for Hospitality, Leisure and Tourism. In this role, she helped the university achieve UK accreditation with a score of 21 out of 24.
In 2001, she moved to Switzerland and to her first taste of a specialist hospitality school, in the shape of our sister institution, Les Roches. That set the seal on her new career direction, with stints at EHL, Glion and South Thames College to follow.
In 2013, Georgette returned to the Glion fold, having accepted the challenge of launching a brand-new campus in London. To find out what happened next, we pick up the story with her…
The Insider (TI): What do you recall from the experience of launching Glion London?
Georgette Davey (GD): Perhaps the most interesting aspect for me was the opportunity it gave us to start with a clean sheet of paper, but also with all the history and heritage of Glion to call upon. There had been some joint ventures outside Switzerland, but this was our first fully branded overseas campus; it remains the only UK campus offered by a Swiss hospitality school.
We took the opportunity to do things a little differently – for example, at my insistence we went paperless from day one. Of course, our academic curriculum was shared with Switzerland, along with classic Glion elements such as our strict business dress code. That caused us a few headaches to begin with, as our students were sharing a building with undergraduates of our host, the University of Roehampton. Given the UoR student 'uniform' tended to be ripped jeans, t-shirt and hoodie, we had a few jibes aimed at us to begin with! Nine years on, though, and the two student communities live in harmony on the Roehampton campus.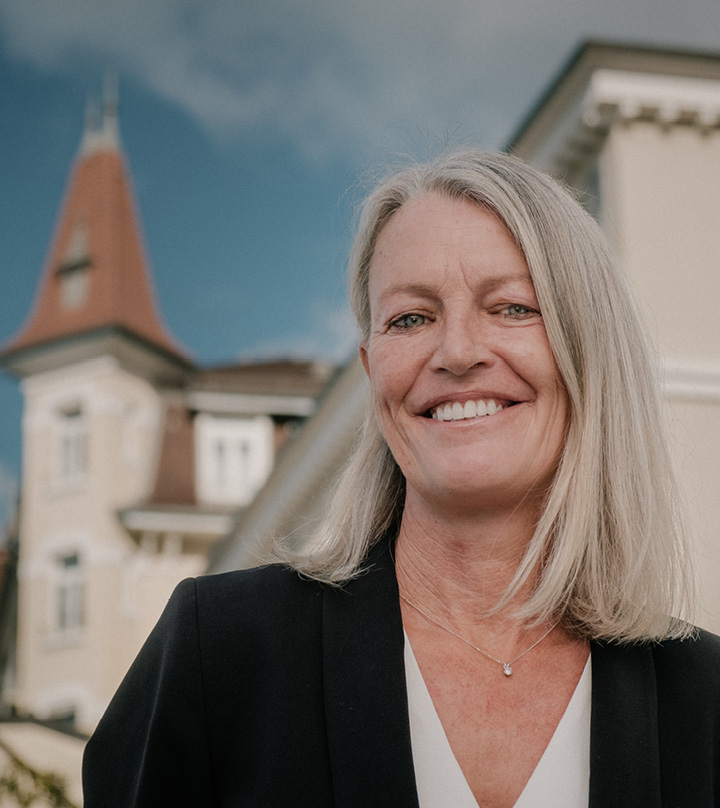 TI: As an institution, how important is it for Glion to offer another international location like this?
GD: I think it is a huge benefit to us. It means our students can choose to spend quite an independent semester away from the more 'full-service' boarding school set-up we have in Switzerland – it really helps them grow and mature. And, of course, London offers so much to a hospitality student; it is one of the world's most visited cities and has an incredible array of 5* hotels for students to experience and learn from.
In London, we don't have to explain how a luxury hotel reception works using PowerPoint; we simply put the students on an Underground train and take them to Park Lane to see how it is done at The Dorchester, the Hilton or the Grosvenor House.
TI: You came back to Switzerland to become Managing Director in 2017. How would you define this role in context of an institution like Glion?
GD: You'll note I am Managing Director, not CEO. In a way it's a nod to my former life in hospitality. In a hotel, the MD is very visible – you see them all day, every day, out on the floors talking to guests and staff. That is exactly how I see my role, which is very different to a Vice Chancellor at a public university. I have a strategic component to my job; but also a huge element of getting out there and talking to all our communities, whether staff and students on campus or the parents and sponsors back at home.
TI: Since you've taken over the reins, has it been a case of evolution or revolution for Glion?
GD: Very much evolution, I think. We have an amazing heritage here, and there was no need to dismantle that. But perhaps what I have tried to do is bring the school closer together; not just geographically, but also helping the teams to collaborate more closely, and especially in bridging the gap between the students and the management team.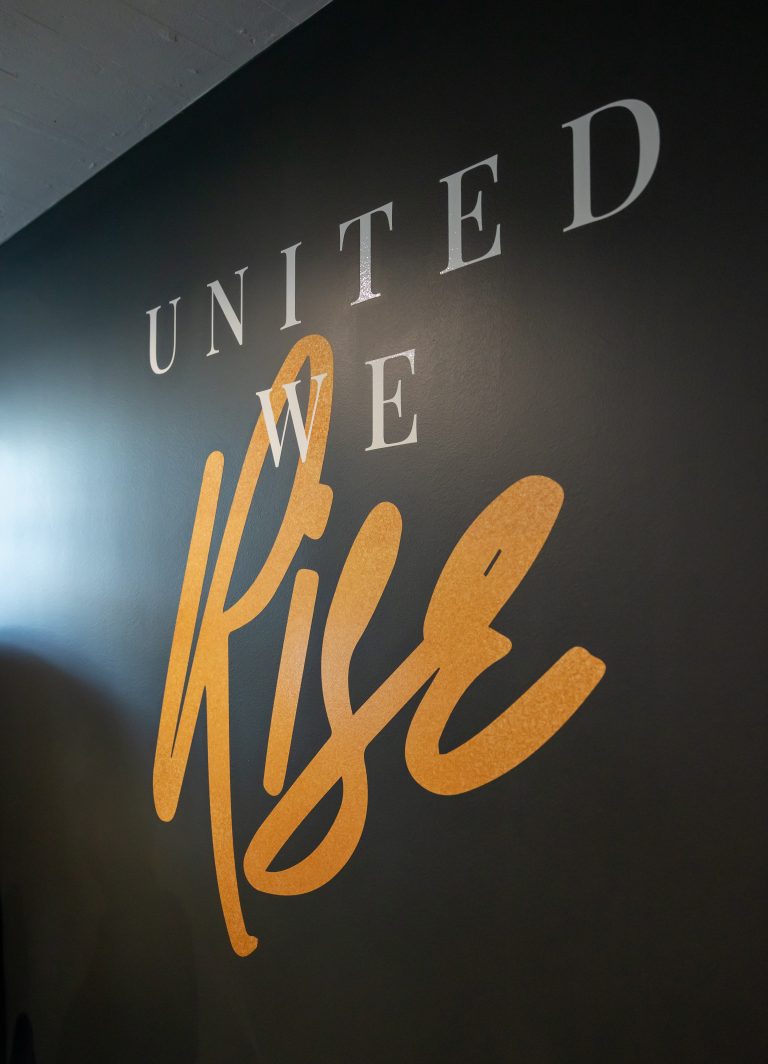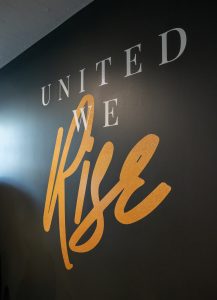 I like to think we are a more close-knit community now; and for that we can definitely credit the work of the Student Government Associations (SGA) in Switzerland and London; but also thanks to the leadership team becoming more visible on campus. It's not enough just to stay in your office claiming that your door is open – you have to get out into the corridors and communal areas and talk to people.
TI: How would you define your leadership style?
GD: That's a question you really ought to ask my team, not me! What I would say is that I try to lead by example, and to step in and do a job where I need to. In London we had a commitment never to cancel any classes, because the students hate it when that happens. So if a faculty member called in sick, I could rapidly find myself in front of a class teaching English Literature, for example. More recently, you could have found me in casual clothes hanging curtains and fixing rails to walls in student rooms, because we're in the middle of campus refurbishments and at that point some of that team were unwell, so we were short-handed.
It's a balance of getting involved but not micro-managing; I also try to surround myself with a strong team, and then build their confidence in their own abilities. Leadership is a little like riding a tandem bicycle; you should be able to climb off the front saddle and everything keeps moving, because the vision and confidence are there, so the team have the strength to carry on regardless.
TI: That strength was surely put to its sternest test by the events of the past two years, and the pandemic. What was it like to occupy the MD's office in the spring and summer of 2020?
GD: It has certainly been my biggest leadership opportunity. Covid-19 was something we had no rule book for, so it was a case of having to learn day-by-day, take everything a step at a time, but always putting the students at the forefront of every decision. Their safety, wellbeing and confidence were absolutely paramount, because there was naturally a great deal of anxiety among students and their sponsors.
We got most of them home, but those who remained with us – who we affectionately referred to as the 'Glion 72' – we looked after all the way through. For them, it was a case of bringing some normality to a very abnormal situation. As small examples, our chefs made everyone chocolate eggs during the easter holiday, while staff members started to bring their dogs to campus so the students could take them for walks. That latter initiative was especially popular.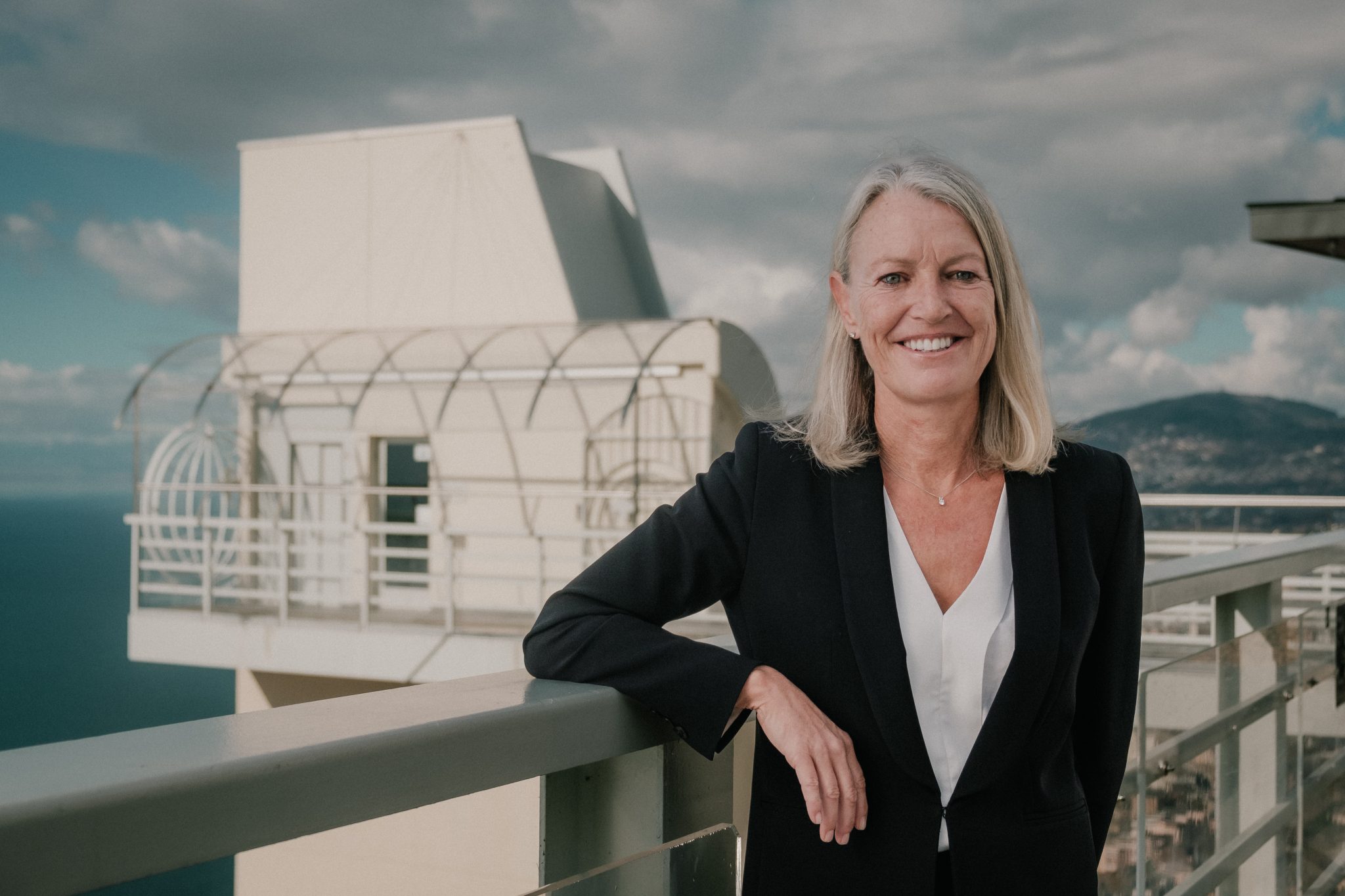 TI: Let's turn to happier things, and in particular the 60th Anniversary celebrations. Can you give us a flavor of what to expect this year?
GD: Everything will be focused on celebrating the Glion Spirit and the lifelong membership of our 'family' that you get from studying here. We have events planned that will bring back alumni who haven't been on campus for a long time. We also have many staff members who have been with us for decades, so it's also about celebrating that heritage in a way which gives our current students a true taste of our history and achievements, and also how far we've come.
For example, I don't think there are many people who were at Glion even a decade ago who could have imagined us offering live online classes to students scattered across the world… but that's exactly what we did when the pandemic forced us to close our campuses temporarily.
And this rapid deployment of technology will also help us to step up our efforts in the area of lifelong learning, giving us opportunities to develop programs suited to those who want to study but to do it off-campus, or while continuing in their current professional role. We have some exciting announcements coming up in this area – watch this space!
TI: Finally, what would you say is the secret to Glion's enduring success over the past six decades?
GD: It rests within our students; the passion they have to learn, and of course the passion of our faculty to share their knowledge with the next generation of leaders in luxury and hospitality. And, of course, it also rests with our alumni, many of whom stay involved with the school, taking interns and hiring graduates.
In the bigger picture, it's also about us as an institution staying ahead of what's happening in the industries we serve. Our faculty work very hard to keep their knowledge current; and we continually evolve our programs to stay relevant to both the needs of employers and the career ambitions of our students. If you look back at our programs in the 1960s and 70s they were pure hospitality; now when we survey our alumni just under half do not work in hospitality. The soft skills they have developed with us have enabled them to forge careers in a vast array of industries.
I believe that is at the core of our success.
Photo credit
Stephane Kurdyban / Time Prod
Launch your career in international hospitality
Our Bachelor's in International Hospitality Business is your first-class ticket to a global career.