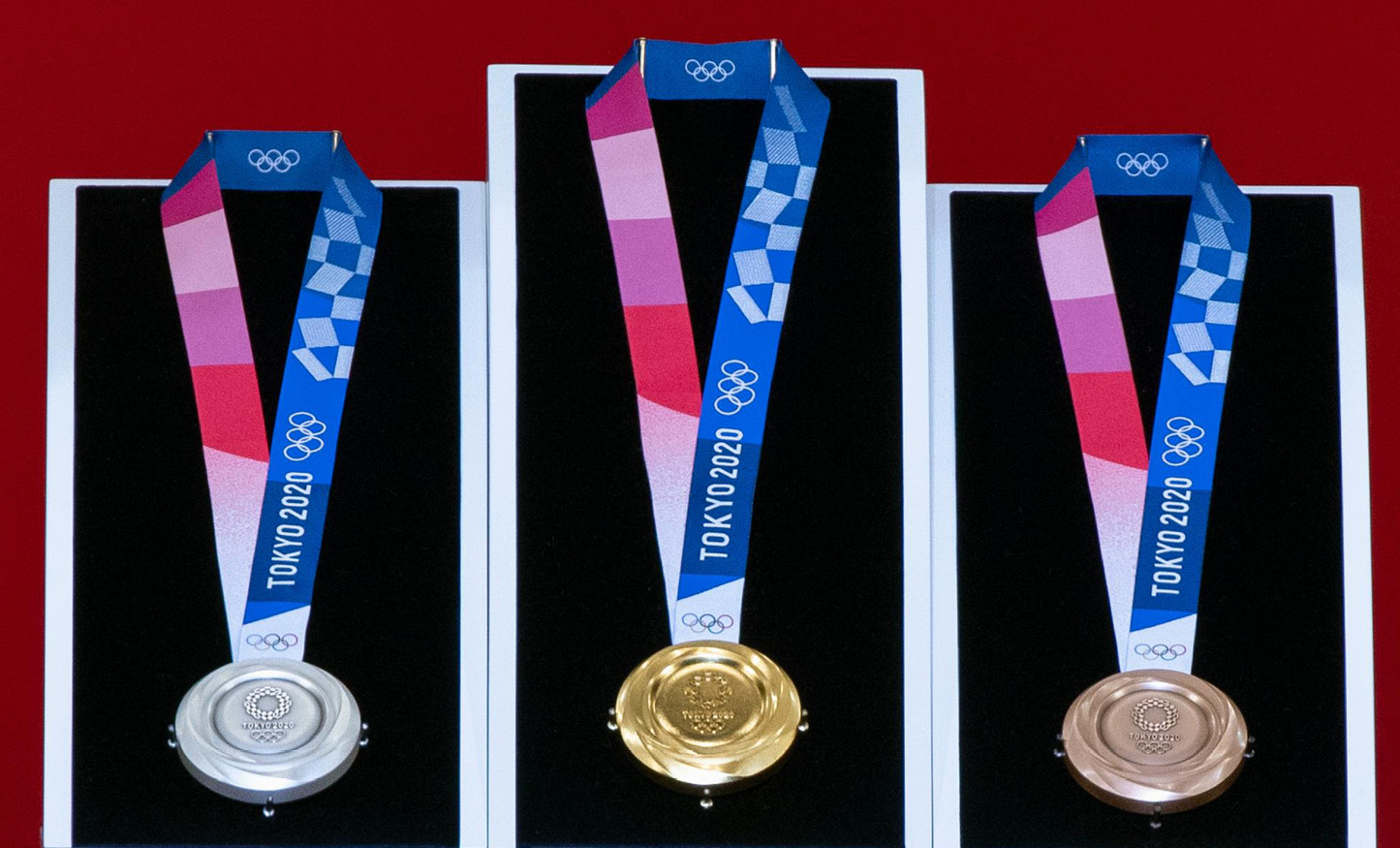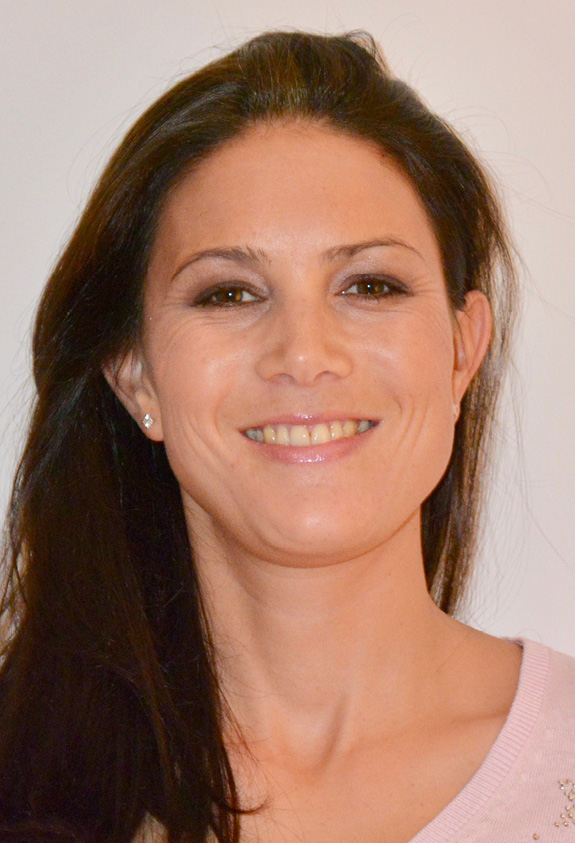 The International Olympic Committee (IOC) is aiming for gold standards when it comes to sustainable operations; and Lise Van Long, Corporate Senior Sustainability Manager, is among those leading the charge from within the organization. The Insider spoke to her to find out more…
The Olympic Games have a solid claim to being the world's biggest sporting event. Only the FIFA World Cup stands comparison; but while football's showpiece is a match in terms of global TV viewership, it represents a single sport and brings 32 nations together. The Olympics enjoys a uniquely varied sporting cast; plus there are more than 200 states from every corner of the world eligible to participate in Tokyo this year.
The Games are spectacular in every way. A feast for the eyes and the pinnacle of many sporting lives. But what happens once the cheering has stopped? When the last athlete has returned home? How can the Games' custodian, the International Olympic Committee (IOC), ensure what lingers is a positive, sustainable impact on the host city and the wider world?
It's an issue that's top of the agenda for the IOC's in-house team of sustainability experts. Among them is Lise Van Long, Corporate Senior Sustainability Manager, who recently took part in a special guest lecture for our Bachelor students taking the specialization in International Event Management. Afterwards, we picked up with her to find out more.
Lise explains, "When I joined the IOC in 2016 there was a strong commitment to put sustainability at the heart of our operations. Sustainability had been defined as one of the three pillars of Olympic Agenda 2020, the IOC's strategic roadmap, but we needed to develop some objectives that we could build a strategy around. So my first job was to help develop our Sustainability Strategy, and in the year that followed we started implementing it around our three spheres of responsibility: the IOC as an organization, the IOC as owner of the Olympic Games, and the IOC as leader of the Olympic Movement."
The organization and staging of the Olympic Summer and Winter Games is, naturally, the highest profile of them. However, the other two matter just as much if the IOC is to achieve its sustainability ambitions. The first relates to how the IOC can make positive use of its influential position as the leader of the global Olympic movement; and the second to how sustainably it operates as an organization – this being Lise's primary responsibility on a day-to-day basis.
"Most of our 2020 goals were achieved and we are now renewing these goals up to 2025 in line with the IOC's new strategic roadmap, called 'Olympic Agenda 2020+5'. It's a logical continuation of the work we've been doing over the past four years; and with the global context changing around us, we are being more ambitious with our commitments," she says.
Among these commitments is for both the IOC as an institution, and each edition of the Olympic Games, to become 'climate positive'. This means creating an environmental benefit by removing additional carbon dioxide from the atmosphere, beyond that which the organization or the events themselves actually generate. More on this later.
Alongside this headline ambition are enhanced commitments on biodiversity, sustainable sourcing and protection of human rights; areas in which the IOC expects to release further details in the coming months.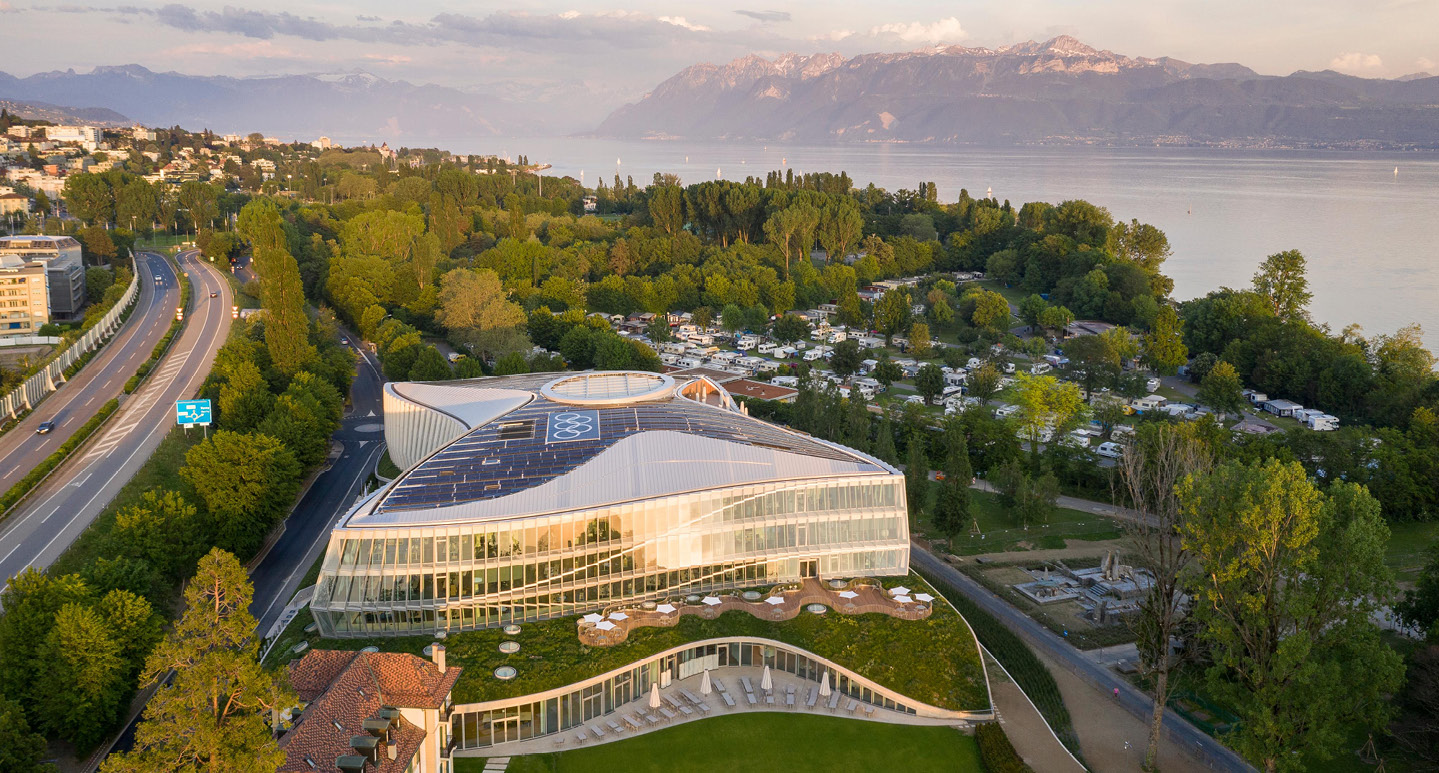 A substantial cut in CO2 emissions
As a major step towards becoming climate positive, the IOC has committed that by 2030 it will have reduced its CO2 footprint by 45%. This figure includes both direct and indirect emissions, the latter from things like international travel.
It's ambitious, but this is nothing new for Lise, who has already played an important role in delivering some impressive sustainability benefits from the IOC's new headquarters in Lausanne (above). This landmark building opened two years ago and it has proven a transformative experience in many ways.
"Sustainable infrastructure is a major topic for the Olympic movement, so we wanted our headquarters building to be a very tangible example of our commitment. It was also a chance for us to gain 'real world' experience of such a project, so we could better support our stakeholders as they face challenges in relation to building or renovating infrastructure for the Games," Lise notes.
"One of my roles was on sustainability certification, coordinating the preparation of all the files and measures for local labels such as Minergie and SNBS, together with the internationally recognized green building certification system known as LEED (Leadership in Energy and Environmental Design).
"In parallel to this, I worked on ways we could deliver more sustainable operations from the move to our new building. We had a once-in-a-generation opportunity to drastically reduce the waste we generate, procure more sustainable goods and services and encourage employees to make greater use of 'soft' mobility (i.e. walking or cycling)."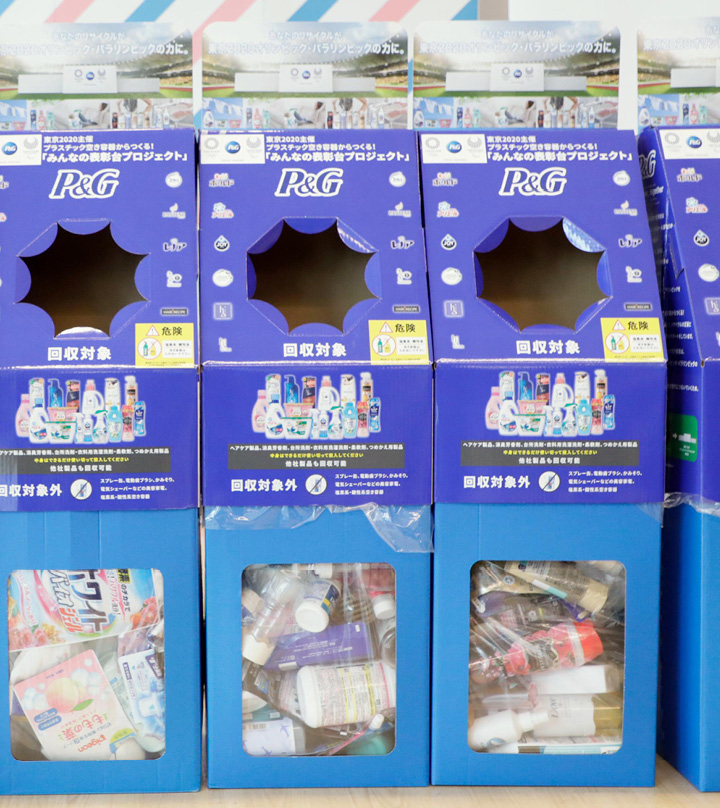 Making the Olympic Games more sustainable
This year's Olympic Games Tokyo 2020 is set to be a carbon neutral event. It will also see partner organizations stepping up with initiatives to reduce the Games' overall environmental footprint.
Tokyo 2020's goal is to use its platform and visibility to showcase innovative solutions and help drive sustainable change.
For example, the Gold, Silver and Bronze medals that will be given to athletes are all made from materials recycled from small electronic devices which were contributed by Japanese citizens.
Another example involves Worldwide Olympic Partner Procter & Gamble (P&G), which worked with the 2020 Organizing Committee to manufacture medal podiums made entirely from recycled plastic, some of it recovered from the oceans. After the Games, the plastic will be recycled into packaging for P&G products.
Paris 2024 will be the first Games fully aligned with the IOC's Olympic Agenda 2020 sustainability ambitions. From an infrastructure perspective, Paris 2024 will use 95% existing and temporary venues, while any new permanent construction will be low in carbon. Together with other carbon reduction measures, this will reduce the carbon footprint of the event by 50 per cent compared to previous editions of the Games, at approximately 1.5 million metric tons (Mt).
Recently, Paris 2024 has announced its commitment to organize the world's first Olympic and Paralympic Games with a positive contribution to the climate – delivering ahead of the IOC's 2030 target.
A new forest for Africa
Now Lise is coordinating efforts to deliver the climate positive commitment; at the heart of which is an exciting new project called the Olympic Forest.
"While reducing our own carbon emissions remains our priority, to achieve climate positivity we need to not just offset our residual emissions, but to go one step further and deliver some additional de-carbonization benefits," she says.
And this is where the Olympic Forest comes in. It will form part of the Great Green Wall of the Sahara and the Sahel – Africa's flagship initiative to combat the effects of desertification. Led by the African Union, the initiative brings together more than 20 countries, with the aim of transforming the lives of millions of people by creating a mosaic of green and productive landscapes across North Africa. These in turn will improve food security and help communities mitigate and adapt to climate change.
"The Olympic Forest is not just about carbon reduction; it also helps to restore degraded land and of course there are benefits to local populations in terms of food security, employment and additional income opportunities," says Lise.
"We expect to begin planting the forest next year. We've already defined the scope of the project and identified a partner to deliver the project 'on the ground', with another partner that will certify the quality of the carbon savings. It's a very exciting project to be involved with, and it seems to be particularly inspiring for our partners and stakeholders.
"We hope other organizations and businesses will come forward and take part in this flagship project and help to build the Great Green Wall for the benefit of Africa and our global climate."
Lise Van Long – a lifetime's commitment to sustainability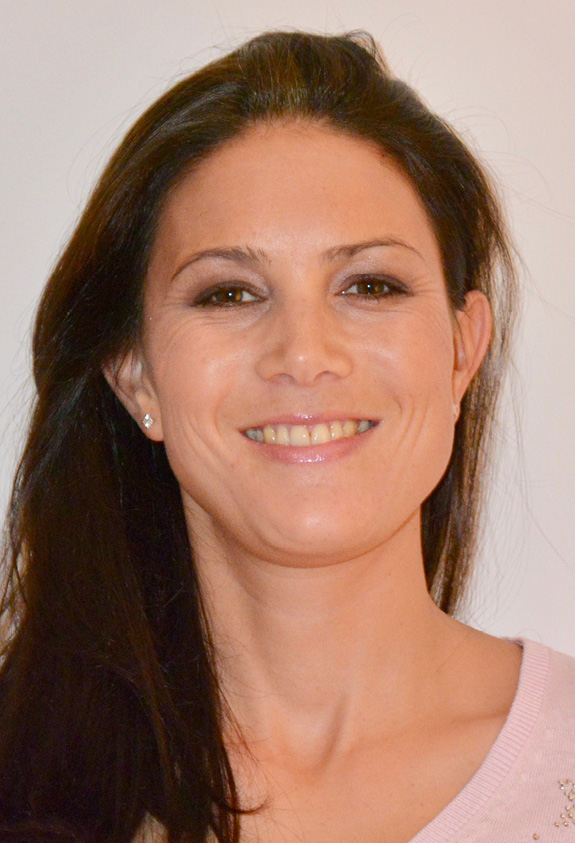 Lise brings a scientist's eye to the business of sustainability. She has a degree in chemical engineering from EPFL, the Lausanne-based technical university which is one of Europe's most vibrant and cosmopolitan science and technology institutions.
After EPFL, her passion for environmental issues then led her to a postgraduate course in environmental management, following which she worked in consultancy for 15 years – a role which took her to several countries and sectors, including hospitality.
In that time she noted a significant uptick in the interest placed on matters relating to sustainability. "When I started out this was seen as a 'nice to have' or just an issue of compliance and avoiding financial and reputational risk," she says. "Today, sustainability is a must-have, and something that has to be demonstrated by measurable targets, not just spoken commitments.
"Even if it's very slow, change is happening, and that's what keeps me motivated."
Be wise, specialize!
International Event Management is one of three final semester specializations available to Glion Bachelor students.