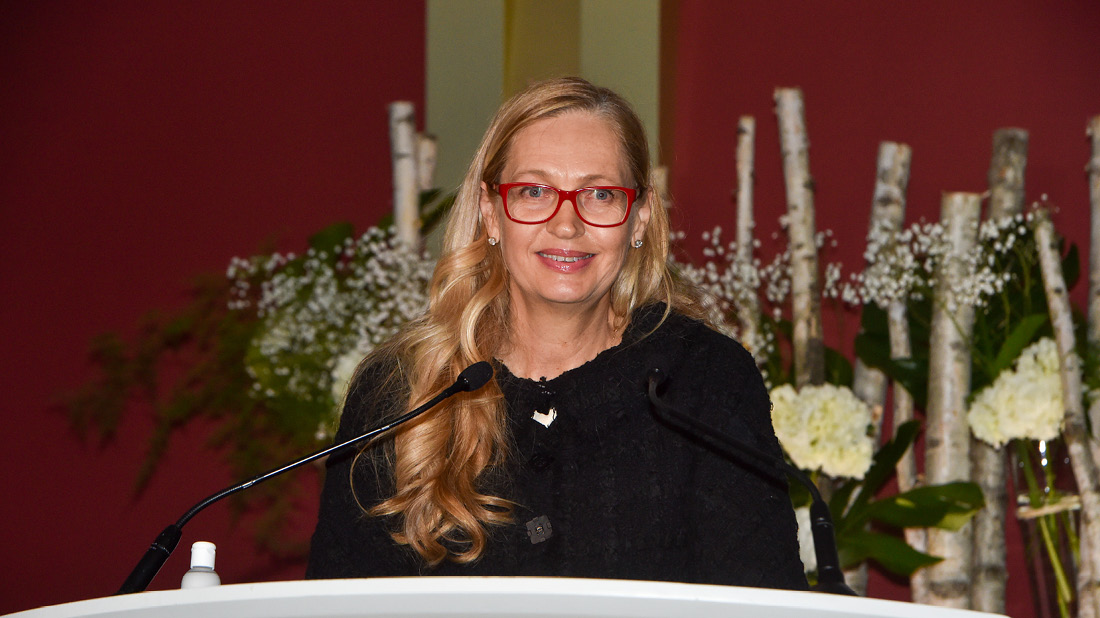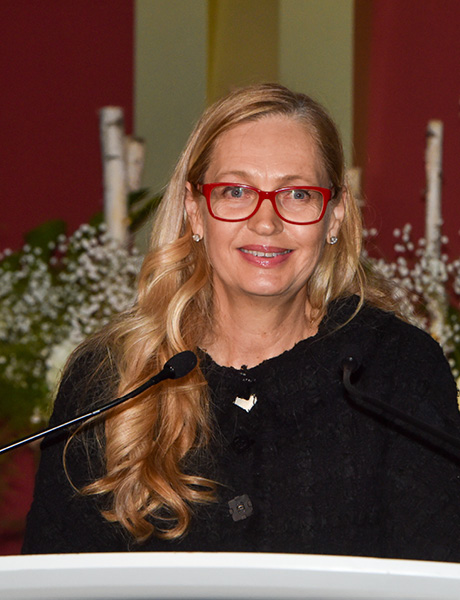 A recent return to Glion gave alumna Cécile Tallon-Cooper a chance to reflect on a formative education that helped to pave her way first into hospitality and then to a stellar career in the luxury business. The Insider caught up with her to discover more…
In the rarified world of luxury goods, most people would be happy to list one or two famous names on their career resume. Not so for Cécile Tallon-Cooper, who in a couple of decades has lent her skills to no fewer than four world-class luxury brands: Acqua di Parma, Ralph Lauren, Chanel, and most recently Gucci.
How has she managed it? "It's very much about timing," she explains. "All companies, including luxury brands, go through cycles; and my ambition has always been to get in at the right point in the cycle. So, I've done my research throughout my career and when I see that a brand or company is entering a new chapter and gaining momentum, that's when I look to get on board."
She cites the example of Luxottica, a group that Cécile says was not at the level it is today when she first came on board. "At the time Luxottica had brought in a dynamic new CEO, Andrea Guerra, with a brief to transform the company. I was able to get in at the beginning of that process. Despite the company's size, and the brands I was assigned to, Ralph Lauren and Chanel, at that point it was more like working for a start-up, really exciting!"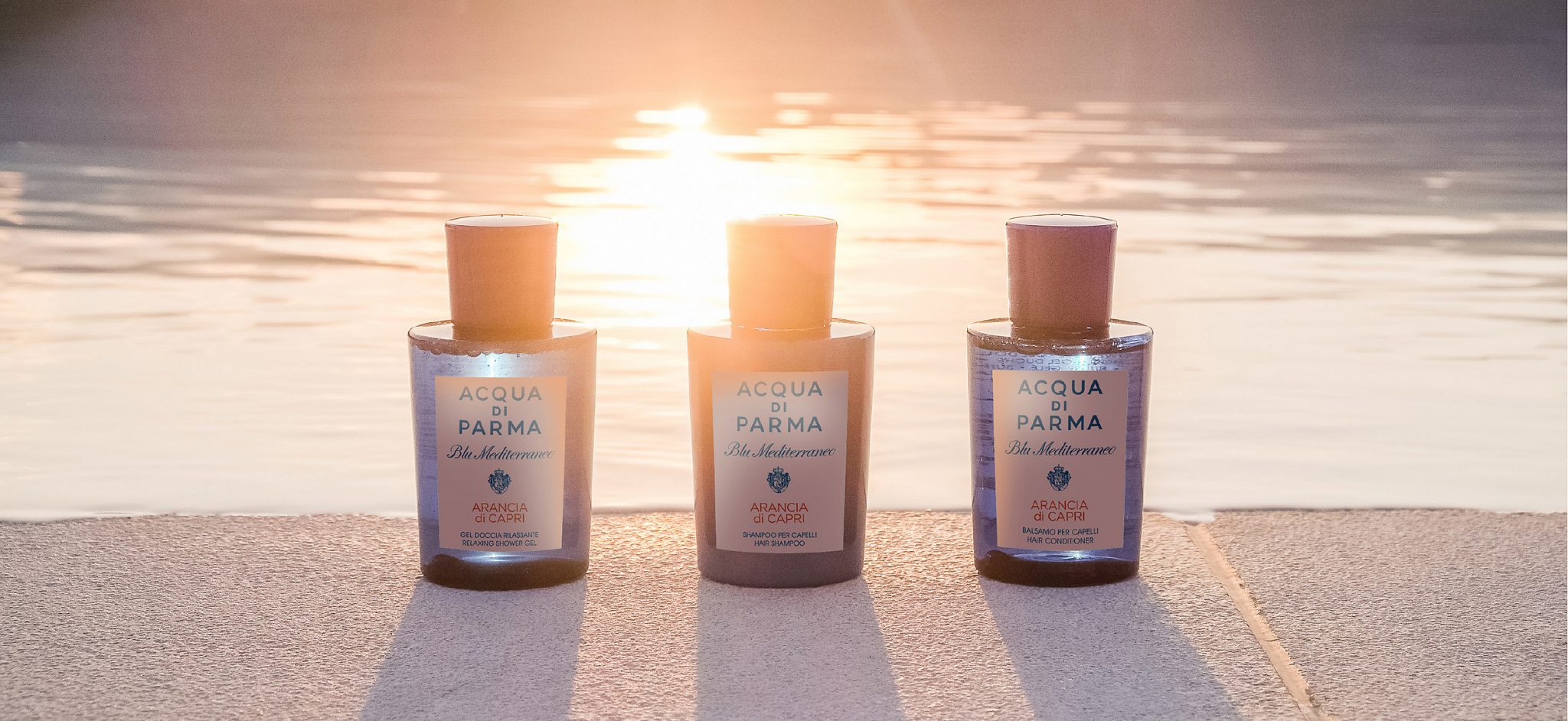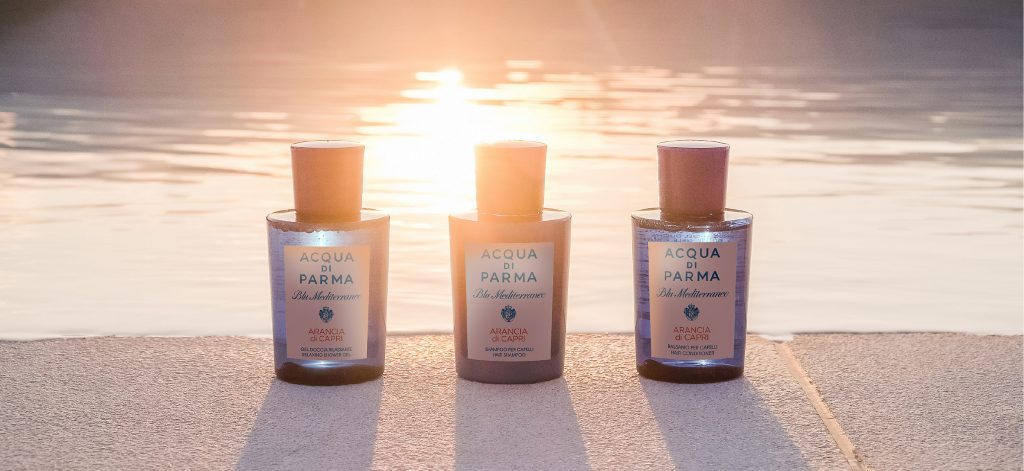 After 11 years with Luxottica, Cécile moved to Gucci in 2017, becoming Global Licensing Senior Manager. This has delivered her into the frontline of the company's licensing activities – a high-risk, high-reward element of the luxury industry which she clearly relishes.
"All luxury brands operate some form of licensing as a means of broadening their consumer reach. It lets us offer products at more entry level prices, which help in recruiting new customers. It can also give brands a footprint in sectors which involve specialized manufacture or have traditionally high barriers to entry, such as eyewear or fragrances."
So far so good; but there are challenges too. Licensees have to be managed carefully, as a partnership, to ensure they stick to agreements covering areas such as product quality and how the brand is used for marketing activities. The product lines themselves must also make sense for the brand as a whole – which is why you don't see Gucci gardening equipment or Chanel bicycles.
"Licensing is a double-edged sword – it can give you a lot, but it can also hurt you if you're not completely on top of things," says Cécile.
Luxury and hospitality: a perfect match
The next big opportunity in licensing, Cécile believes, is through the convergence of luxury brands with travel and hospitality.
"It's such a natural fit, because the luxury consumer is also someone who will travel a lot, so there's a tremendous opportunity to accompany him or her on their travels and to become part of this aspect of their lives. We are already seeing the major groups like LVMH going in this direction – with the pandemic that definitely slowed, but it will speed up again."
One of the biggest 'wins' from such a convergence is the way it opens up new opportunities to legitimately stretch a brand. As an example, Cécile cites the way Armani was able to use its ground-breaking hotel program to launch products for the home, alongside the more established clothing and accessories.
"We've also seen the opening of Fendi Private Suites in Rome, which was followed last year by the launch of the Fendi Casa collection of homewares."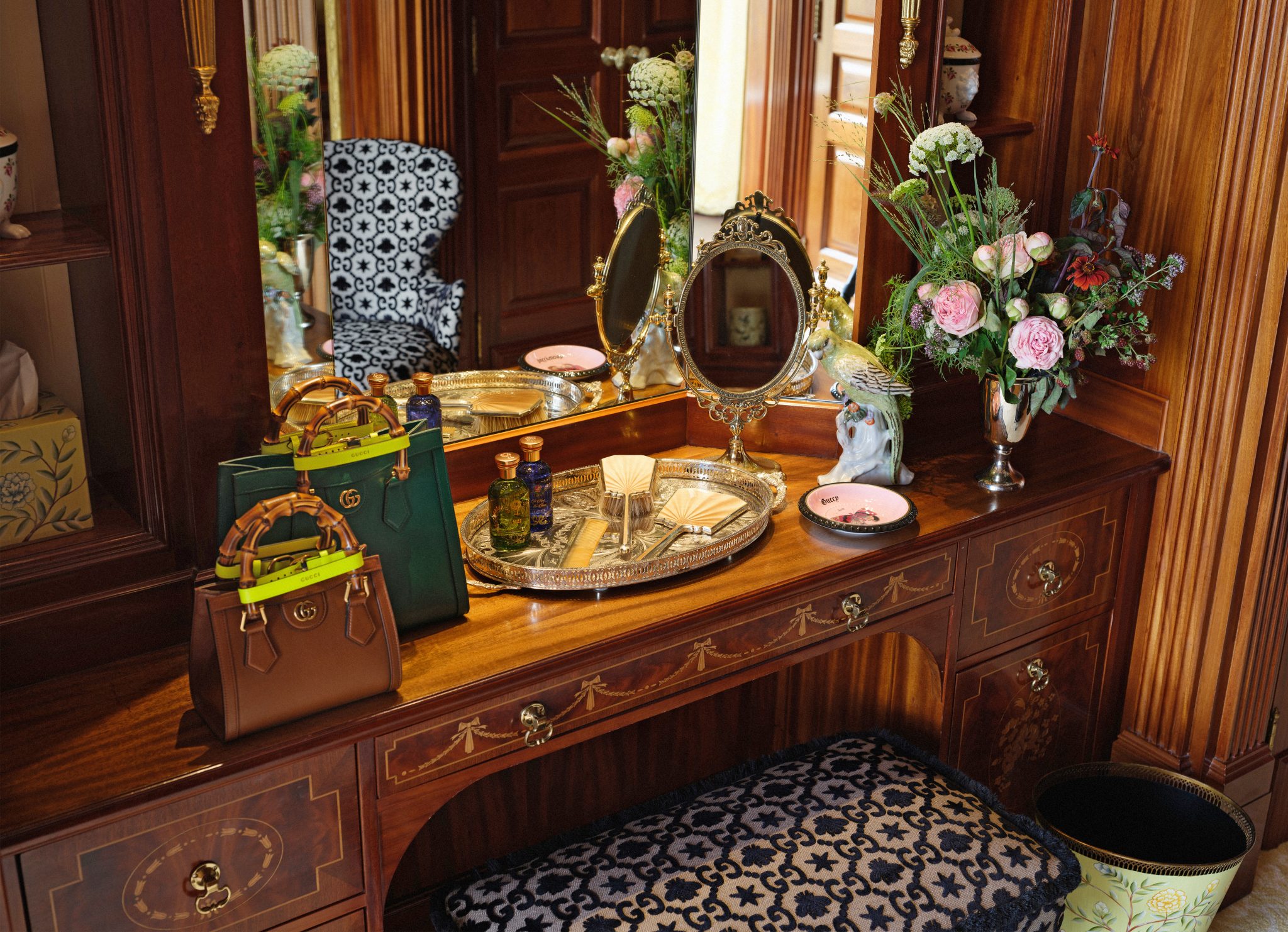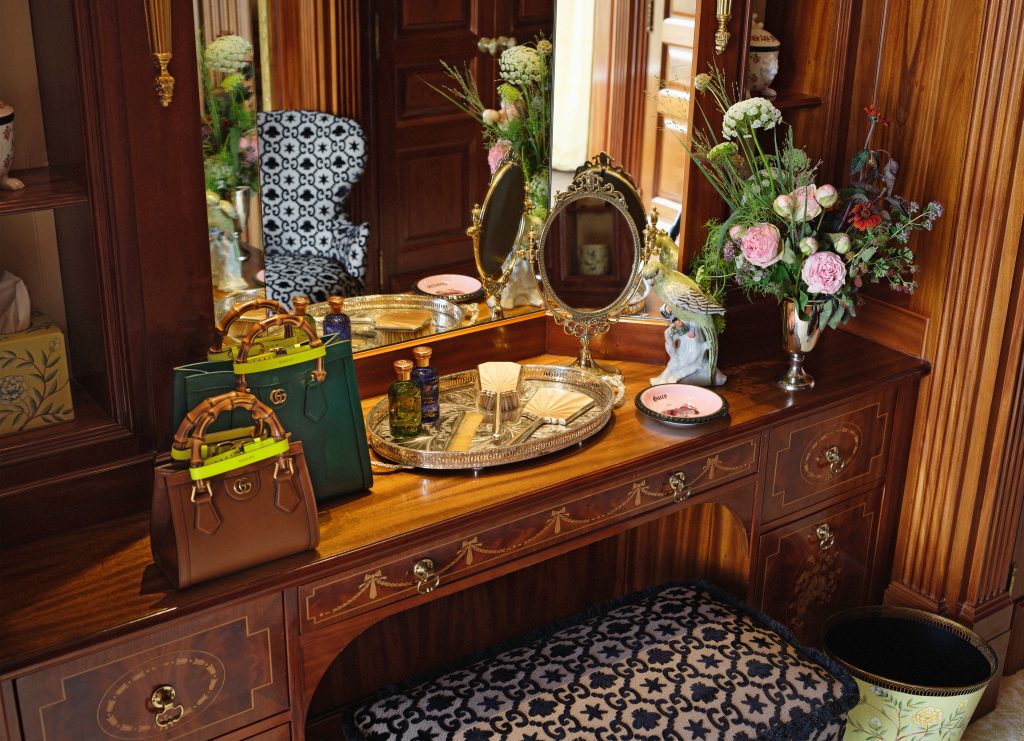 Gucci, too, has become engaged in the luxury hotel business, with the unveiling last year of the sumptuous Royal Suite by Gucci in London's Savoy Hotel (see photo above). The partnership marked the brand's 100th anniversary while also providing a nod to founder Guccio Gucci having worked as a luggage porter and lift boy at the hotel as a young man.
A career in two parts
For Cécile, the convergence of luxury and hospitality neatly ties together the substance of both her undergraduate education and the two distinct parts of her career, which were punctuated by an MBA. Having gained her degree at Glion, she initially worked in the United States, her first job involving the rather exotic task of arranging tours for rock bands!
She subsequently worked in hospitality for the Sofitel Group, but having become more interested in the marketing and communications discipline, she returned to Europe to study an MBA in Marketing at ESSEC Business School.
"It was a very deliberate choice to pivot towards luxury goods at this time; because I could see the way the world was changing with globalization and how this would positively impact luxury. It was the dawn of the industry as we know it today."
Indeed, it's worth remembering that at the time LVMH was a fraction of its current size, while what was then known as Pinault-Printemps-Redoute (today's Kering) had only just acquired its stake in Gucci and purchased Yves Saint Laurent outright, signifying its shift towards luxury from mass market retail.
The appeal of luxury had to be strong, because it was a bold step by Cécile to enter the industry in a role – product development – in which she had no practical experience; and in a country – Italy – where she didn't speak the language.
"I don't know how I survived, really!" she recalls. "It was tough, but I loved the brands and being involved in product development gave me a wonderful grounding in luxury. I would say it's an essential role to do if you want to acquire the knowledge and skills to have a great career in this business."
As for the future, Cécile admits that her primary fascination is seeing how the generational shift plays out – and as the mother of a Gen Z daughter she will have a ringside seat.
"The world we knew in 2019 is gone, and there are going to be many upheavals in terms of technology, sustainability, and with the Millennials and especially Gen Zs taking over markets like luxury," she notes. "Our world will be totally different in five years' time, and it fascinates me trying to figure out how things are going to evolve.
"I love it, because it's really challenging all of us to respond and adapt. I would love to remain in the luxury business to be part of this next revolution."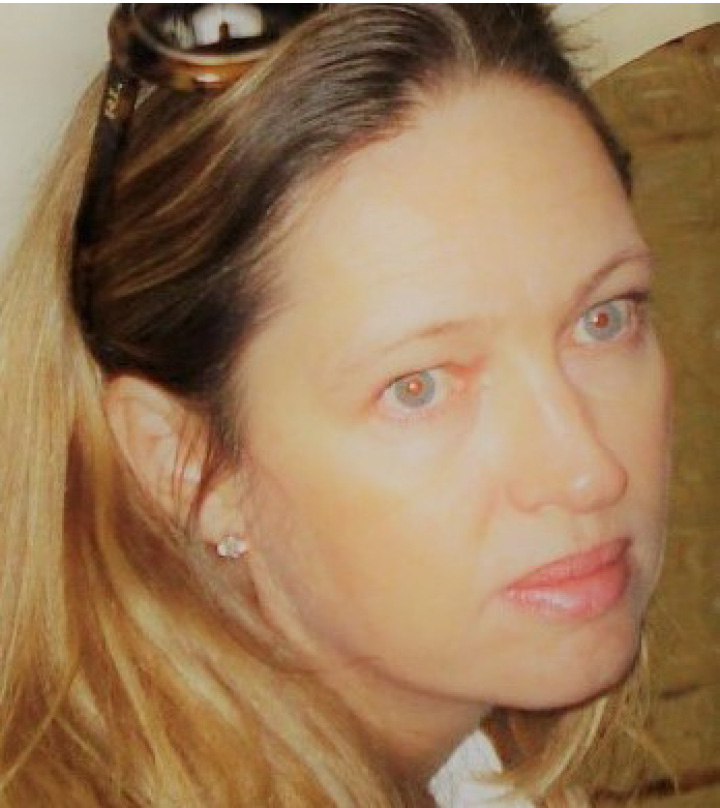 "The world we knew in 2019 is gone, and there are going to be many upheavals in terms of technology, sustainability, and with the Millennials and especially Gen Zs taking over markets like luxury. Our world will be totally different in five years' time, and it fascinates me trying to figure out how things are going to evolve."
Cécile Tallon-Cooper
A triumphant return
Earlier this year, Cécile returned to Glion as a guest of honor at our Graduation Ceremony. She gave a speech to the graduands, which you can watch by clicking this link.
"It was wonderful to be back on campus, and to see how much had changed in terms of the facilities. It now seems like a 5* star hotel compared to when I was there, although of course we still had that amazing view of Montreux and the lake!
"What really came back to me, though, was the amazing diversity in the student body. It was a special feature of Glion during my time there and remains the case today. That richness of cultural influences, and the friends you make from all over the world, really give you this global perspective that you can only get at Glion.
"Last but not least, what came through at the Graduation Ceremony was the quality of the faculty, and their passion for sharing knowledge, that I definitely benefited from when I was studying. These are really passionate people!"
Discover the world of luxury
With our 5-year Passport to Luxury Leadership offer, you'll study a Bachelor's with luxury specialization, followed by our Master's in Luxury Management & Guest Experience.