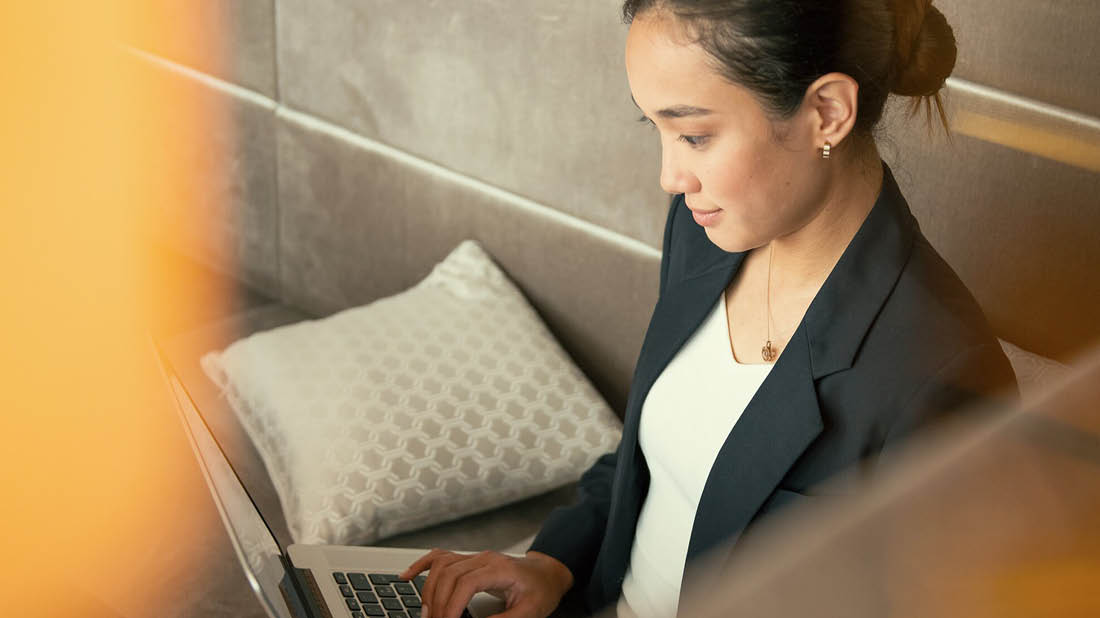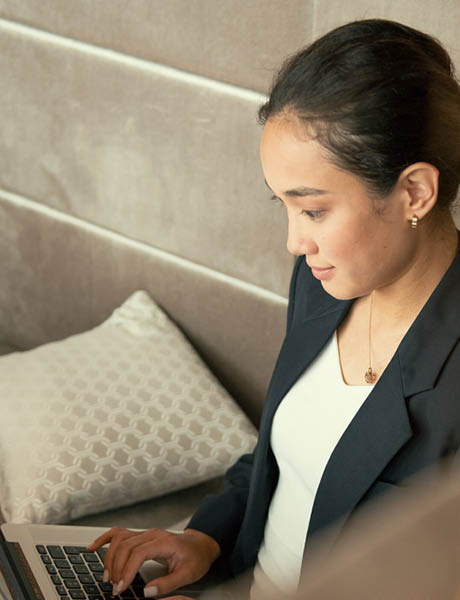 Alumni Association President Christopher Jones talks networking, knowledge sharing and added value in our third report from the recent Connect and Recruit panel discussions.
While our first two alumni panels heard from recent and more senior Glion graduates, Director of Alumni Engagement Sophie Thomas took the opportunity of the third discussion to hear from Christopher Jones, President of the Alumni Association of Glion (AAG).
Having graduated from Glion in 1991, Christopher now runs successful sushi chain Sushi Shop. He decided earlier this year to run for AAG President.
"When I was about to finish high school, it was an alumni who first talked to me about Glion," he said. "It was also an alumni who gave me my first career break. I didn't really connect particularly often with the AAG, but I stayed in touch with some of the people and attended a few gatherings and, a few years ago, I had the feeling that it was time to give something back.
"While life on the Glion campus gives you experiences that you remember forever, it became clear we needed the AAG to do something more and offer greater value. So, we want to build a knowledge-sharing platform. I sincerely believe the more we share our expertise, the faster people can develop in their careers."
Christopher described his experiences immediately following graduation, which included a brief spell at a hotel before Glion alumnus Pierre Cassin recruited him to join commercial catering company Groupe Flo in France, where he spent eight years working his way up to Operations Director.
"That's where I gained field expertise, but also mastered company politics," he said. "You learn how to deal with people and to adapt to the company's needs and its culture. You also learn you need to be able to offer 'added value', which are words that have guided many of my decisions and actions.
"But throughout my career, I've noticed it's more about people and projects than the job title, the salary and the name on the resumé," he said. "For example, I took a large pay cut and a less senior title to work for Vapiano, because I trusted the guy who recruited me and I had a great feeling about the project.
"When I left, I had climbed the ladder to become President. That's because I was enjoying it and, as a result, I gave my time, energy, skills and expertise to the company. So I'd always recommend trusting in the journey and not necessarily the destination."
A step on the ladder
As for getting that crucial first step on the career ladder, Christopher shared a number of tips for panel visitors on how to sell yourself as an individual.
"Showing your best side seems so basic, but I've seen many people turn up for interviews who don't," he said. "Being positive is really important too, because what employers are looking for is dedication and someone who will add value with the right attitude.
"You should also show recruiters your true colors. For many roles, I tried to adapt myself to the job and on some occasions it didn't really work. But having a good attitude, being inquisitive and doing some research into the company is the kind of gesture that doesn't get missed by employers."
The AAG 'edge'
Ultimately, Christopher came back to 'added value', something he believes employers want the people they hire to bring to their organizations. And he thinks it's here that the AAG can give Glion graduates the edge.
"We need to network," he said. "We have a special bond between us at Glion and the best way to keep that is to meet as often as possible. It helps disseminate who we are among hospitality leaders – and we have many in our alumni – and the more contacts you make, the better your opportunities can be.
"But for me, the important point is knowledge sharing. I'd like to see the AAG developing into an organization that can spread knowledge and expertise within the network faster than it would take for individuals to wait for life experience to bring it to them. That's what we're starting to create now through the newly elected AAG Committee.
"As with many things in life, lots of people are willing to comment but fewer are willing to 'do'. At the AAG, we're trying to work together and reach the same objective – to improve the opportunities for all – so I'd encourage people to give maybe just an hour of their time to help us achieve this. We want our Glion family to become more active with us because it's our association that can help us throughout our lives."
Practice the art of world-class hospitality
Find out more about our Bachelor's in International Hospitality Business