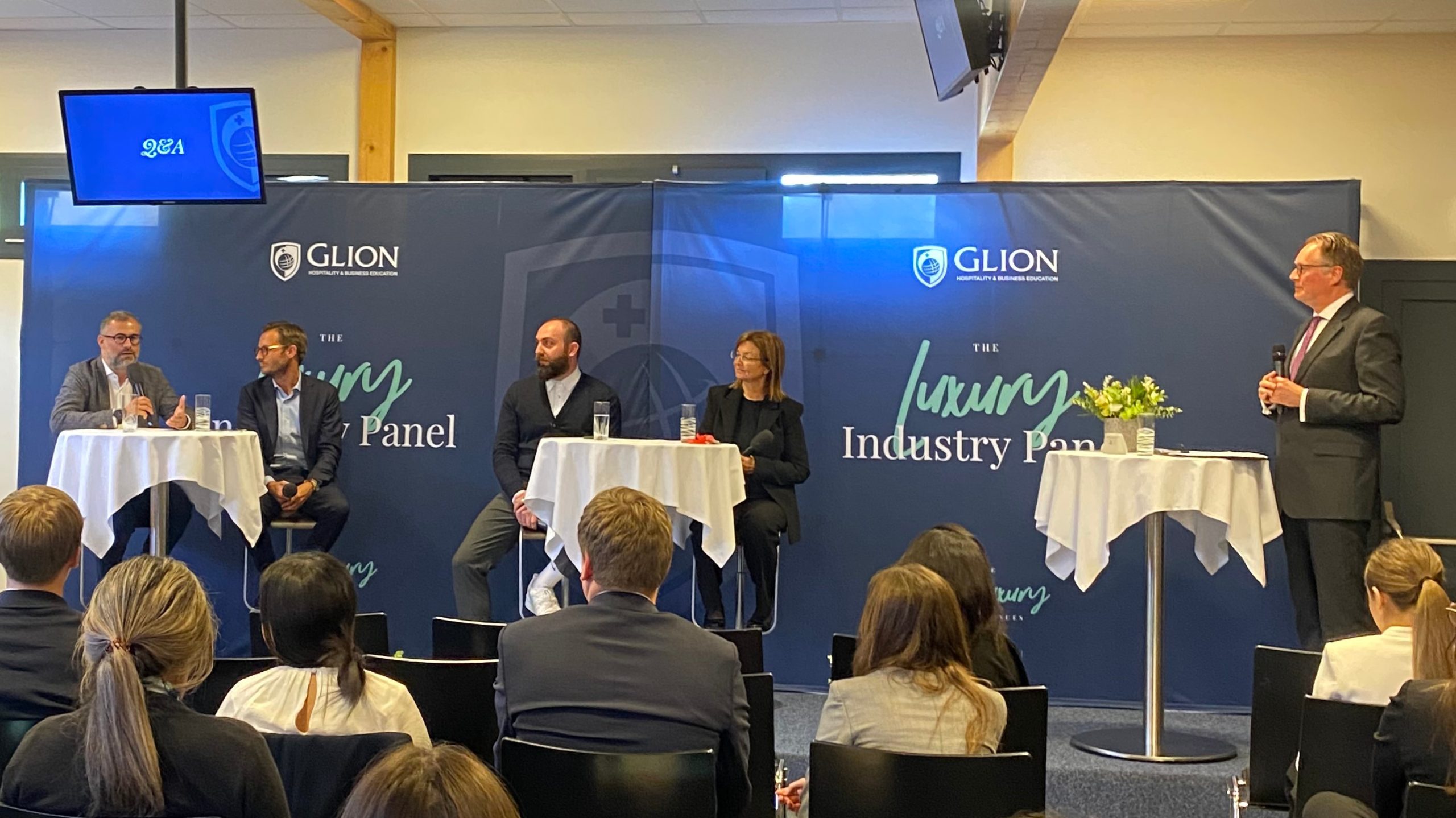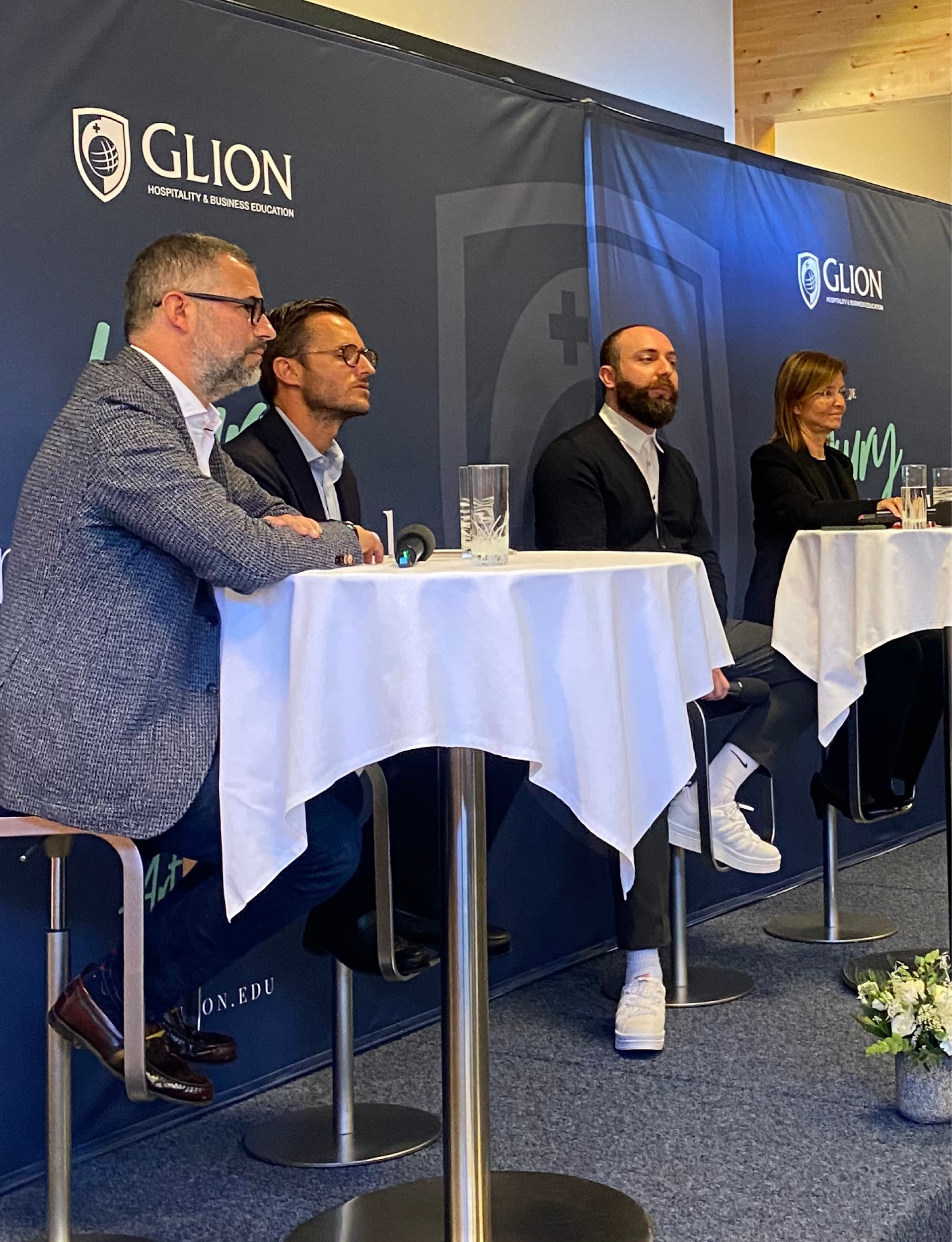 Students eager to land roles in luxury had the opportunity to learn more about brand-building, partnerships, sustainability, and the best ways to break into the industry during our special Recruitment Day panel discussion in Bulle.
Soft skills, how luxury is tackling the sustainability challenge and the importance of finding the right partner were all on the agenda during a lively debate between luxury industry experts at our Bulle campus.
Organized as part of this semester's Recruitment Day, the panel sought to give students interested in luxury careers some valuable insights into the industry; how it is rising to new challenges, what sets brands apart, and the best way of breaking into what is a notoriously difficult business to enter.
Sharing their perspectives at the event were Chief HR Officer at Hublot Pierre-Olivier Aguinalin, Watchfinder's Country Manager for Switzerland, Mathieu Girard, Moncler Store Manager in Zermatt, Nasos Samaras, and the Program Director for our Master's in Luxury Management and Guest Experience, Dr Eleonora Cattaneo.
Fittingly for a recruitment event, the first topic for discussion was attraction and retention of talent and what luxury brands are looking for when they hire.
Sought-after skills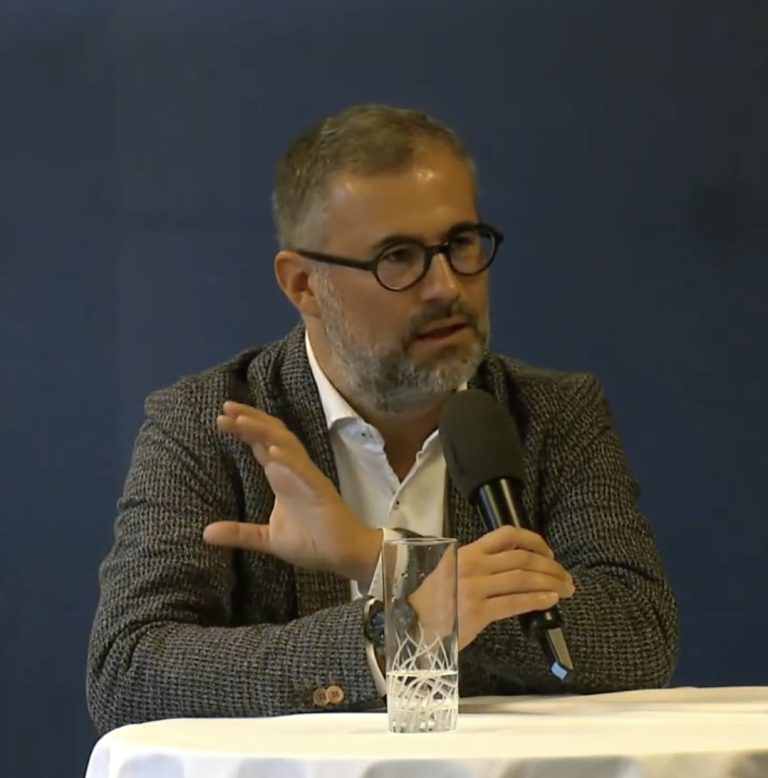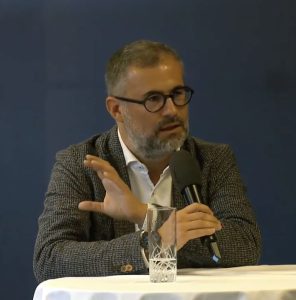 "As the luxury industry is evolving, it's evident we're not looking for the same skills as we were in the past," noted Pierre-Olivier Aguinalin. "Soft skills such as attitude, values, mindset, openness and curiosity are becoming more important. In today's increasingly complex world, when we're trying to find the right talent, those soft skills are now more of a differentiating factor for us."
When quizzed about how graduates can distinguish themselves in the ultra-competitive job market, Eleonora Cattaneo insisted it's important to remember 'hard skills' as well.
"You've got to have a solid basis of knowledge," she added. "Students should never stop being curious about the industry. Remember, your journey doesn't stop with a Master's degree and there's an expectation you will continue learning throughout your career."
According to Nasos Samaras, there are a number of 'must-have' skills when it comes to landing customer-facing roles.
"Politeness is important," he said. "Observation skills are also crucial because you have to have the attention to detail that's so prized in the luxury industry. I'd echo that learning and curiosity are must-have attributes too, but in our in-store environment, making sure people feel at home creates the kind of ambiance and the customer experience we're aiming for."
Sustainable luxury
Customers are not just looking for a nice welcome. They, along with opinion formers, influencers and workplace colleagues, are increasingly looking to luxury companies to lead the way in sustainability as well.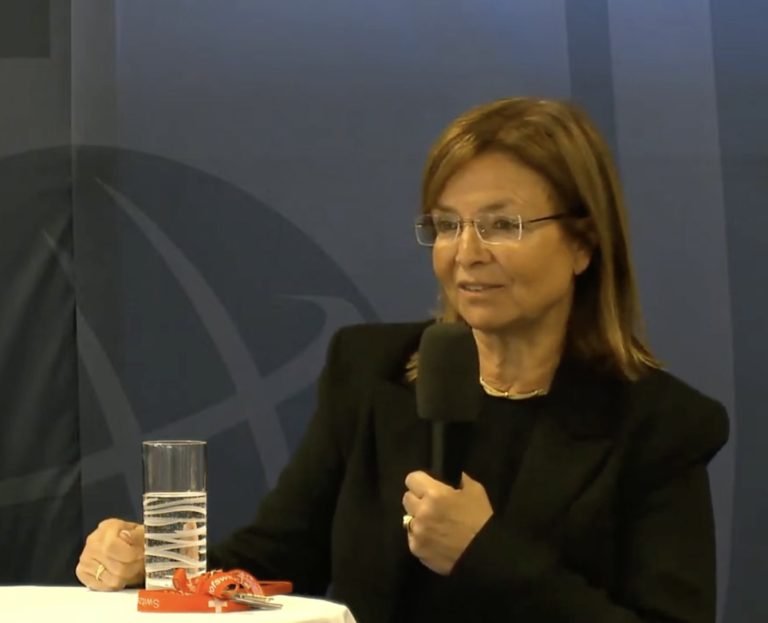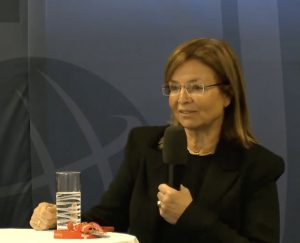 "I think it's fair to say the luxury industry has come late to sustainability, but it's catching up fast," said Eleonora. "Many brands have sustainability projects in place and employ chief sustainability officers to drive those initiatives. Then there's also the point that luxury is already sustainable because it's not disposable. That is, if you buy luxury goods, they're going to last you a long time."
Eleonora also mentioned how a number of luxury companies are seeking more sustainable alternative raw materials, something Moncler has already explored.
"We have a line called Born to Protect, which is made up of 100% recycled or sustainable materials," Nasos explained. "And we're doing a lot of work educating customers about the way products are made. A lot of research goes into finding more sustainable alternative materials, so it's a question of making people aware of that investment and the craftsmanship involved in ensuring products made out of sustainable materials are just as luxurious."
Sustainability is also high on the agenda at Hublot, which is working with suppliers to ensure it can produce a more sustainable offering.
"Our clients expect us to be sustainable," said Pierre-Olivier. "We're trying to make a more eco-friendly product and, to that end, we've formed a partnership with Nespresso where we've developed a watch that uses components upcycled from coffee capsules. So as well as trying to be more sustainable in what we do, we're working to ensure the raw materials we buy are sustainable too."
Perfect partnerships
Collaborating with other companies not only enables brands to become more sustainable, it can have significant positive effects on the bottom line too.
"Partnerships or celebrity endorsements shouldn't be seen as a solution to a brand problem," said Eleonora. "They are not going to revive a failing brand. However, when they're done well, they can elevate a brand and really focus attention on it. Ultimately, it's a business relationship and there has to be an increase in profits that comes out of any partnership exercise."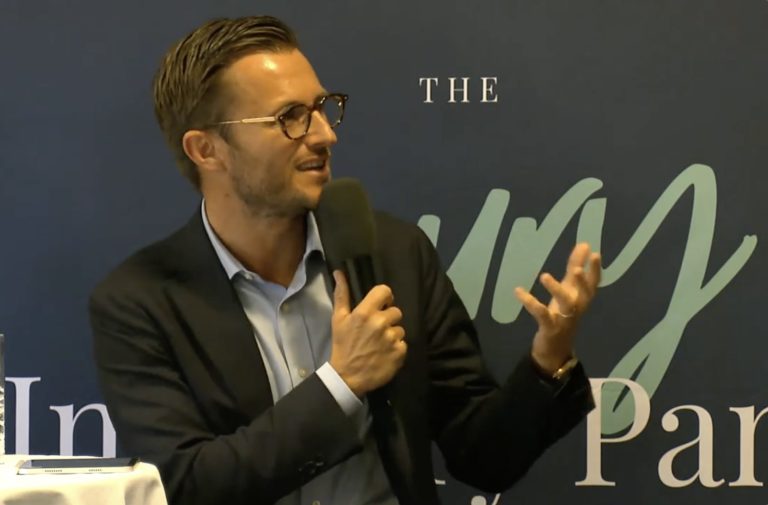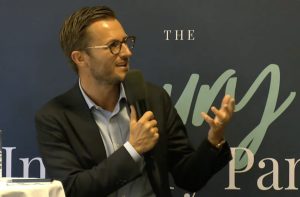 For Watchfinder, partnerships are less about brand awareness and more about trust and authentication.
"We have two ways of working with other brands," Mathieu remarked. "The first is through accreditation to ensure all watchmakers are able to certify the watches we are buying. The other way is by forming partnerships. As an example, we've just become the official 'pre-owned' partner of Cartier, which allows them to authenticate the pre-owned watches we sell, giving buyers access to all the services of Cartier boutiques around the world."
When asked specifically about partnerships to grow the Watchfinder brand, Mathieu answered, "The difficulty for us is that we're not really a (watch) brand, we are a retailer. But yes, we have successfully run partnerships with grand hotels and 'conciergerie' which help us to raise awareness of our Watchfinder boutiques."
Having a celebrity partnership is not just about raising awareness, it can help reaffirm colleagues commitment and enthusiasm for the brand too.
"When we had brand ambassador Kylian Mbappé visit the factory, that really drove our employees' passion for the brand," recalled Pierre-Olivier. "It's the kind of thing they'll be talking about for years. But we also have brand ambassadors who help us develop new products and challenge the idea of watchmaking and create something truly unique."
The Moncler Genius initiative has also inspired brand loyalty internally as well as boosting its profile externally.
"Our Genius program has increased brand visibility and it's brought a lot of people into our stores who maybe weren't Moncler customers before."
"Our Genius program has increased brand visibility and it's brought a lot of people into our stores who maybe weren't Moncler customers before," said Nasos. "These partnerships were used as a tool to reach different clients and have worked really well. But also internally, they've created a real buzz. Not all stores carry the entire range, so there's always a great deal of anticipation and excitement about which collections will be in which outlets."
Luxury brand awareness
Panel members were then pressed on what makes a luxury brand distinctive and asked to give examples – excluding their own organizations – of luxury brands they admired.
"For me, one of the best examples of brand storytelling was Parisian jeans company A.P.C.," said Mathieu. "Around 10 years ago, they were reselling pre-worn pairs of their own brand of jeans for twice the price of the new ones. It was genius from a business point of view and that's because of the story they told. The jeans were made from Japanese denim that didn't stretch at all, so you had to wear them before they became comfortable. So people were paying a premium to buy jeans that had already been worn."
Pierre-Olivier tapped into the true essence of what makes luxury brands so special. "Our CEO had a conversation with a tech giant and he said he was sure in 200 years, people would still be drinking Dom Perignon, but they almost certainly would not still be using Facebook.
"The beauty of the best luxury brands is that we feel like they will be there forever and can't imagine them failing. And that's because they keep what's special about them in their DNA while also innovating to stay up to date with new trends."
These words were echoed by Eleonora, who agreed that brands need to stay true to themselves but without standing still.
"To put it in the words of Karl Lagerfeld, you have to make a better future by developing elements of the past," she said. "Consistency and progression is the incredibly delicate balance you have to strike. You want to keep that connection with your brand identity, but also what you do has to be contemporary and be relevant to today."
Distinguishing features
After fielding a few questions from the audience about sustainability and celebrity partnerships, panel members were asked to give some advice to students on what they can do to differentiate themselves in the highly competitive luxury industry job market.
"Being curious is incredibly important," offered Pierre-Olivier. "Today, you have access to so much knowledge, so use it."
Mathieu encouraged a bold approach, saying, "Be yourself and speak up. You are the younger generation, and you are the future."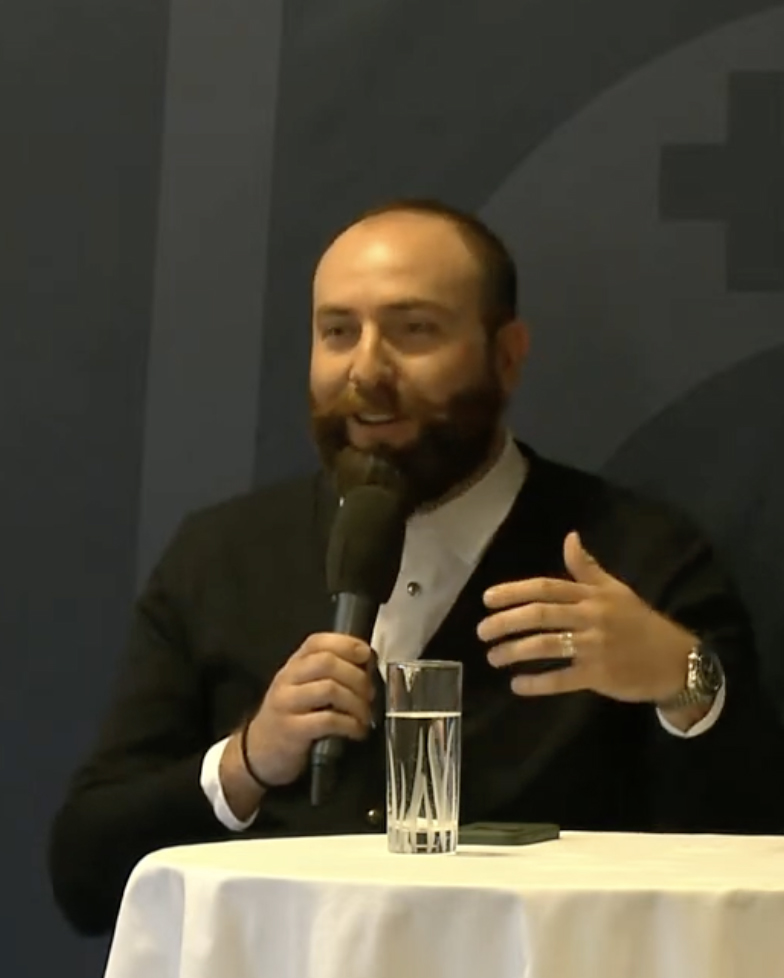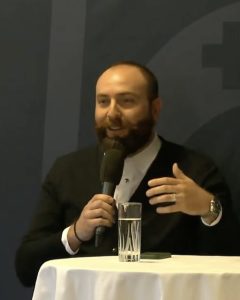 For Nasos, patience was key. "Don't rush," he said. "It's important to know how everything works before you take on management roles, so be patient, keep learning and you will get your rewards."
Eleonora concluded the discussion by suggesting that perseverance is critical, advising: "Be determined. If you don't get what you want immediately, take a different position but keep pursuing your goal.
"If you really want it, you'll get there in the end."
Discover our new Bachelor's in Luxury Business
Our Bachelor's in Luxury Business delivers full-spectrum luxury industry knowledge, starting from operational principles and building to strategic leadership concepts and behaviors.