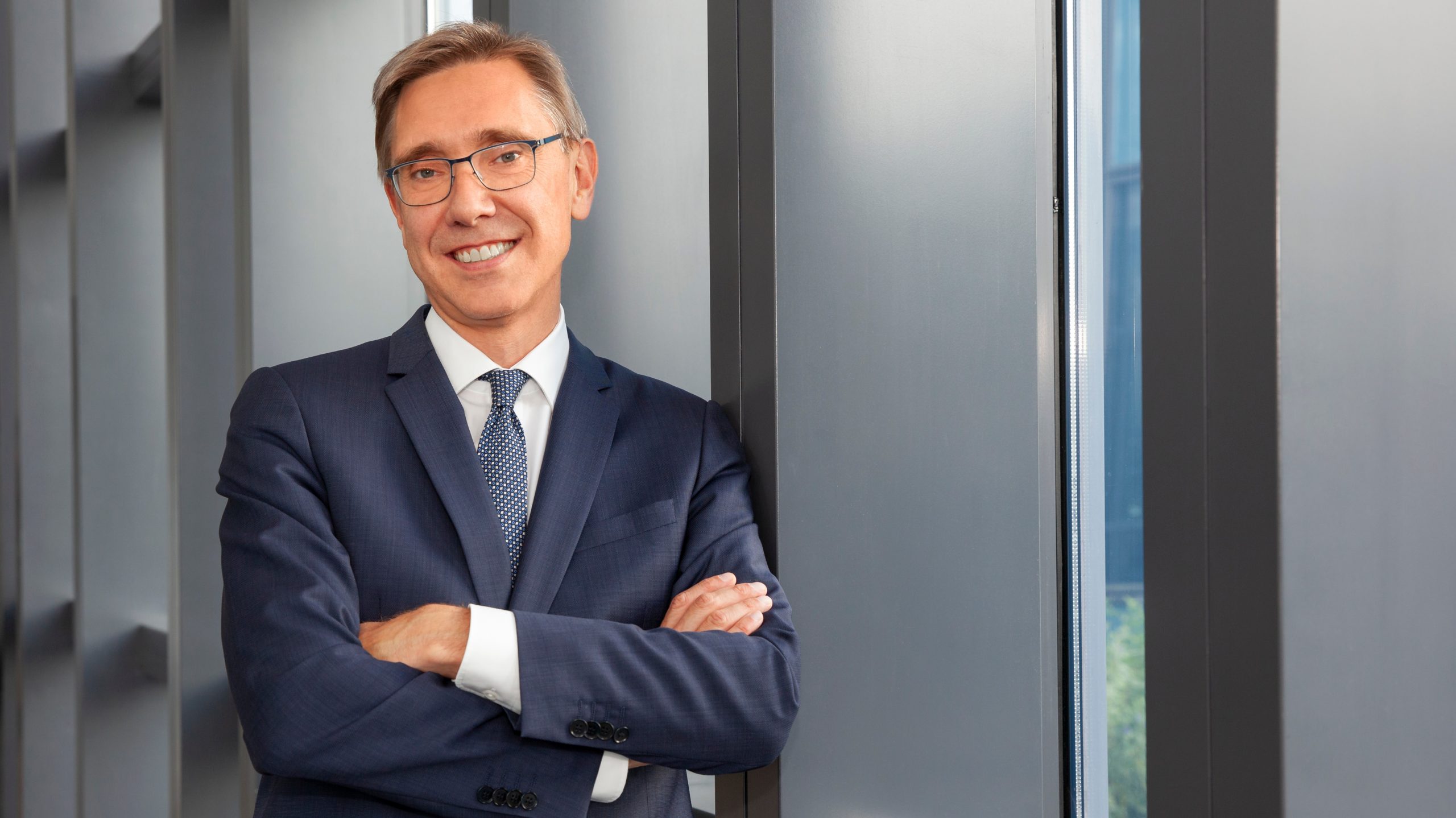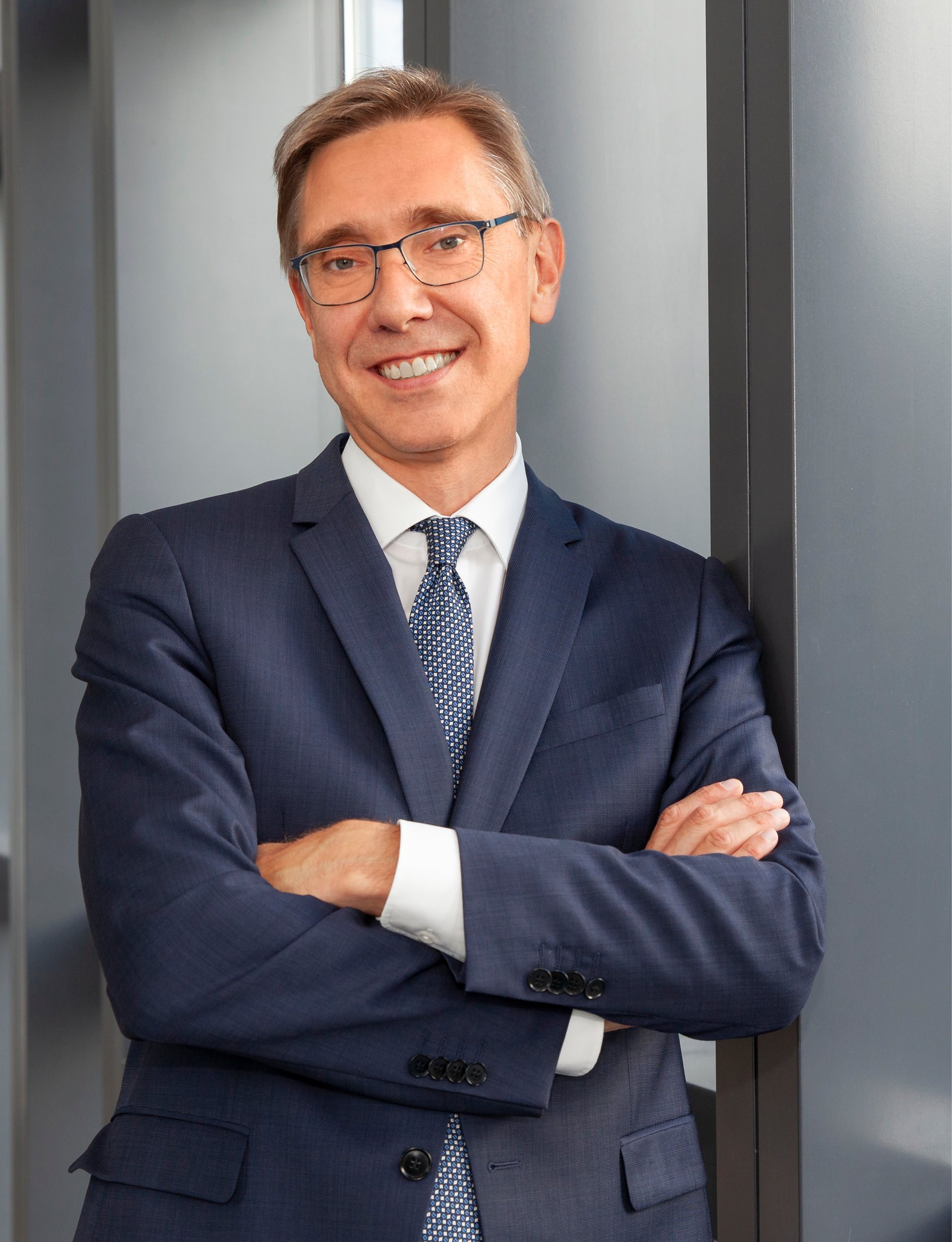 With three separate stints at Accor dating back to 1994, Steven Daines knows more than most about the extraordinary transformation of this heavyweight hotelier. From his current perspective as Chief Talent & Culture Officer he gave The Insider an insider's view of the company's newest reorganization…
As this issue of The Insider was being prepared, the hospitality world was digesting the implementation of Accor's new organizational structure that was announced in July last year and which splits the Group's brands between two distinct operating divisions from January 1, 2023.
Last November, Glion students were privileged to receive a preview of this new-look Accor when we were visited by Steven Daines, who is Chief Talent & Culture Officer and a member of the Group's Executive Committee.
While not making light of the significant upheaval such a reorganization can bring about – not least for his colleagues in the talent/HR function – Steven framed the move as a natural progression from the two other major transformations the Group has undergone in recent years. These are the shift to an 'asset light' model via the creation of a separate real estate company, AccorInvest, and an expansion into the luxury and lifestyle segment which began with the acquisition of FRHI (Fairmont, Raffles and Swissôtel) in 2016.
The rapid growth of its luxury and lifestyle brand portfolio in the six-plus years since the FRHI deal is underlined by the sheer breadth of distinctive concepts which sit alongside more established names like Sofitel or Orient Express within this side of the luxury business. The lifestyle part includes brands such as The Hoxton, Mama Shelter, 25 Hours, Jo&Joe, Mondrian, SLS and several more.
"A major impetus for this reorganization is that we recognize the risk of losing some of the essence of each brand when it becomes part of a larger Group. So brand protection is a key driver," he explained to the students.
"But it will also help us to attract talent more efficiently. We know that talent tends to thrive in a consistent culture and having these two divisions will enable us to nurture and maintain the appropriate cultures."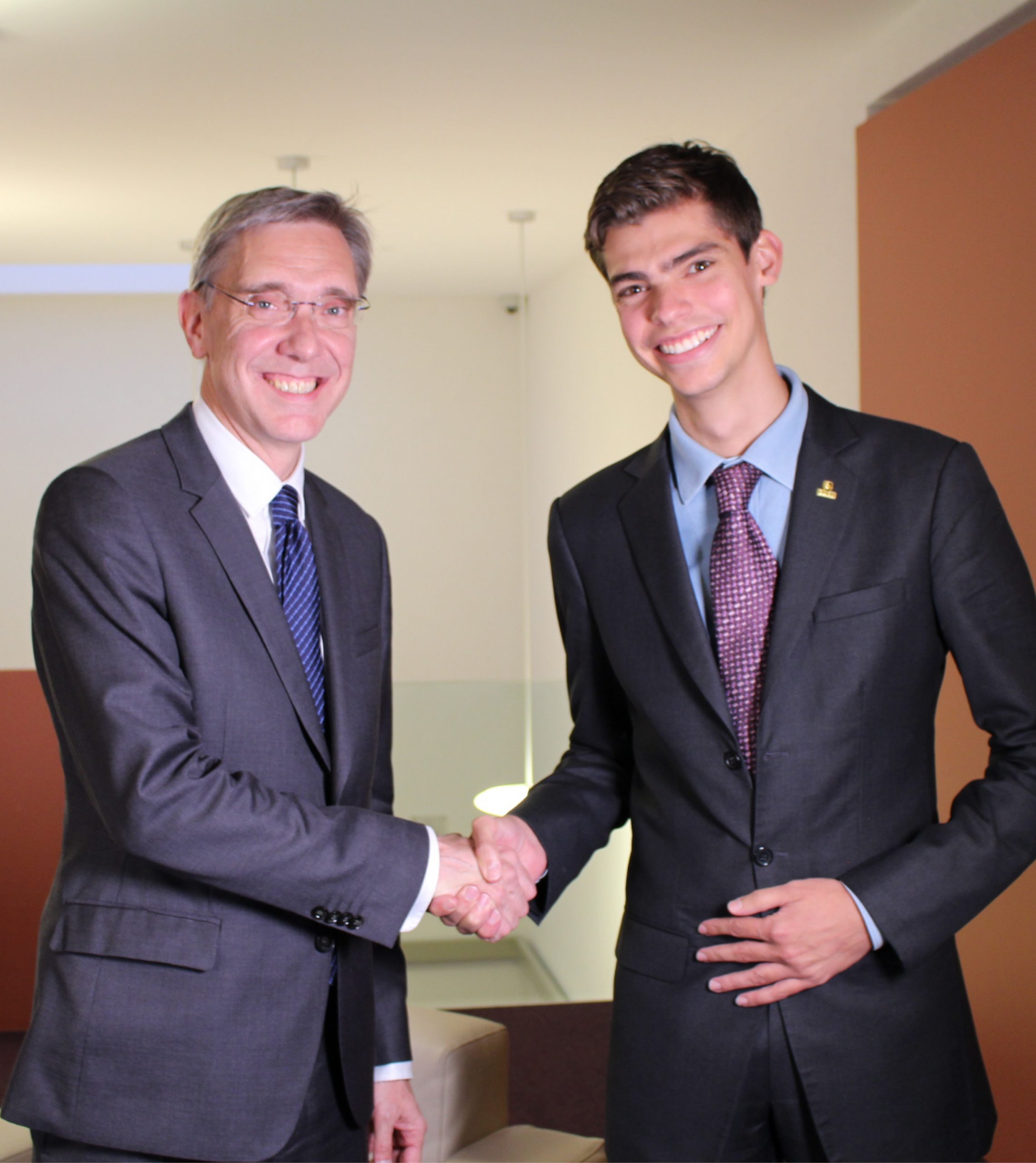 "I think there is tremendous potential for larger organizations such as ours to attract top talent, because we have significant resources and, more importantly, we offer career paths."
Steven Daines (pictured here with student Oscar Aumont)
The commercial context for the transformation is also a positive one from Accor's perspective. "To our surprise, business post-Covid has come back even more strongly than the most optimistic forecasts. Our business is now back to 2019 levels and the leisure side trade has been back and buoyant for months," Steven noted.
"Our biggest challenge right now is staff shortages – not just among our hotel teams but also among the businesses which supply our properties.
"There's no question we're in a heated labor market; but for Accor the good news is that at the hotel manager level things have been remarkably stable. I think that speaks to the benevolent, relationship-based culture which has been part of our core DNA since we were founded as a business."
Following his presentation and Q&A, Steven sat down with The Insider's Martin Green (pictured below) to speak in more detail about some of the topics he'd covered. In a departure for our Leadership Insights feature series, the interview was filmed, so you can click on the embedded videos to see some of Steven's answers brought to life.
For the full interview, click here to visit the dedicated page of our new series, Listening to Leaders.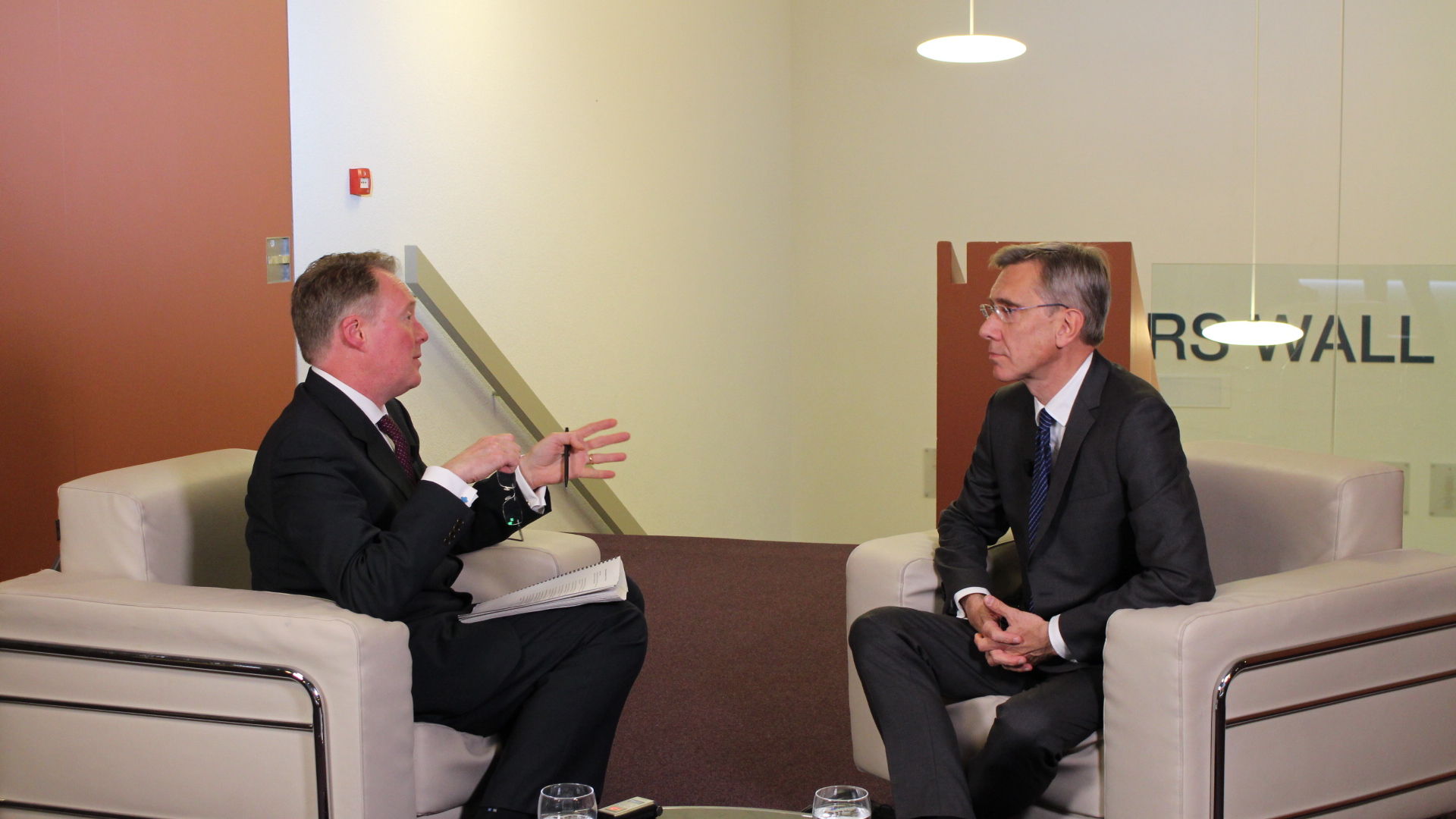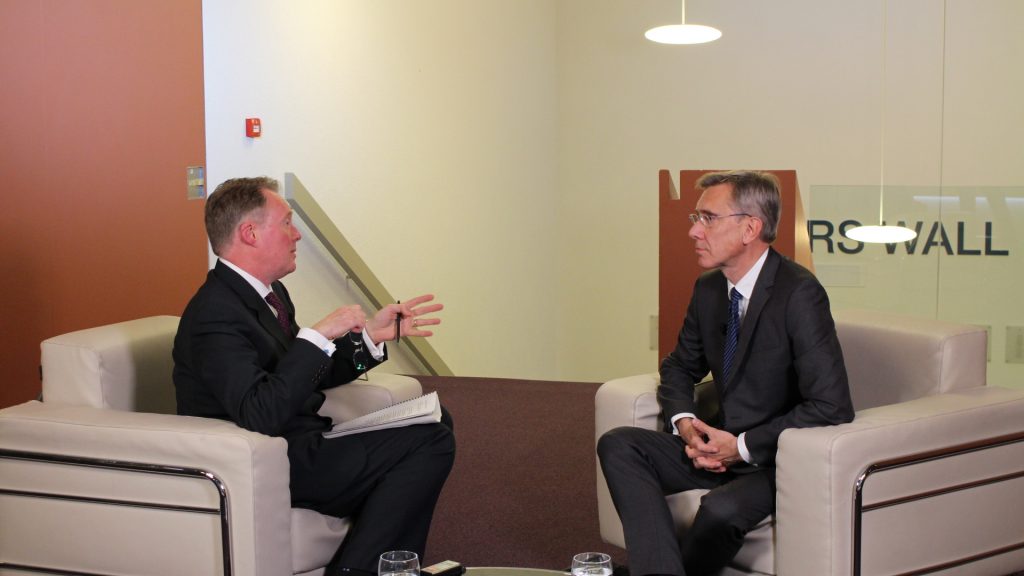 The Insider (TI): We often speak about the 'War for Talent' – do you see Accor in a war for talent; and more importantly is it one you can win?
Steven Daines (SD): I'd hesitate to use the word 'war', but we are definitely in a tight labor market – tighter than it's been in the last 15 or 20 years. That's a fact. Unemployment levels have shrunk everywhere while salary inflation is rising, which is also a sign that the labor market is tense. And there's the ever-increasing complexity of our world. The issues in the capitalistic world today are such that the level of excellence we need from our talent is probably higher than ever.
Can we win it? Yes, I believe we can. I think there is tremendous potential for larger organizations such as ours to attract top talent, because we have significant resources and, more importantly, we offer career paths. We can allow an individual to sometimes make career mistakes, to find themselves in the wrong position, and we as an organization have the ability to find a position which is better suited to that individual so they can step off again in a different career direction.
TI: When you join Sébastien Bazin and the other senior leaders in Accor's ExCom meetings, how much of the conversation revolves around the issue of talent?
SD: Directly or indirectly we are constantly talking about it. And I'll tell you why: as with other large or small organizations we feel that empowerment is critical. And thus very often an issue we're discussing is embodied by somebody who is at the head of a project, or a brand, or a hotel. So, when we speak about the issues we are also speaking about the individuals who are leading, running and organizing things so they improve.
The other reason is that a company such as Accor is a living organism and cannot ever stand still. There are people who dream of situations where teams are allowed to work for three or four years without any change being affected – but that's not real life. Real life is that there is a pandemic, or a new crisis, or a new guest expectation, and you have to cater for that. Therefore you have to reorganize; and when you reorganize you are obviously talking about new talent that you need, or sometimes talent that you need to let go.
TI: What are some of the more important initiatives you are undertaking in terms of attracting and retaining talent?
SD: I will answer that question with a paradox. I suspect that if you speak to some of the leaders and managers in Accor today, they will say the work is great, but there are too many reorganizations – reinventing the governance of the organization too frequently. And it's true that throughout the last 10 years perhaps every two-and-a-half to three years we're reorganizing the Group. The paradox is that while this can draw complaints, at the same time it's what makes our talent thrive as it also creates new opportunities. We are constantly thinking of new positions, of how to move around the talent we have, offering them new roles.
And, of course, when we do a reorganization, some individuals will agree that it's time to move on. Sometimes that turn frees up a position for somebody else. A door opens. So, arguably our greatest talent development initiative in the recent past is precisely that agility in our organization; and by constantly looking at how to improve our organization, and change it, and redistribute the roles among our talent to retain them as well.
TI: What are the key skills, attributes and behaviors you look for in recruits?
SD: This is not going to sound very original, but I will say soft skills. I see the post-Covid world as a world where relationships between humans have not particularly improved. There's a lot of tension around for various reasons. A lot of pressure on individuals; and therefore what we are looking for is the intrinsic emotional balance in an individual that will allow him or her to be very flexible, and to face the inevitable challenges, disappointments, arguments, tensions – in both the job and the wider company – in the best possible way.
Not in the most relaxed way necessarily – we want people with us who are intent on achieving something and who will defend their point of view. But certainly people who are not going to add to the tensions through perhaps excessive egos or narrow-mindedness. So this agility, this flexibility, this genuine enjoyment in listening to other points of view, sharing with different cultures. I think this applies especially to talent in hospitality.
TI: Why is that?
SD: Because hospitality is about bringing different cultures together. And so we need different cultures working with us in order to serve the different cultures represented by our guests. Perhaps more than in, say, manufacturing, we need people who have this genuine interest in other human beings, and a genuine understanding that leads them to think 'my original point of view was not correct', or at least 'I need to enrich it with other points of view'. That's what we are looking for in our recruits.
TI: Is this what lies behind your stated aim to further diversify Accor's management and workforce – is it about having more diverse points of view?
SD: It is exactly that. And this is why I think schools such as Glion and Les Roches are great melting pots, where students learn to work with other cultures. It is not always easy to understand people from different cultures; they may seem excessively shy, or on the contrary excessively arrogant, or lively, or loudly spoken. And in hospitality we need to work with all these different cultures.
Ultimately, diversity allows us to better understand our guests and thus to better serve them. It's not just diversity for its own sake, there is a purpose to it. And our purpose is serving cultures from all around the world who are guests in our hotels.
TI: Your role covers talent and culture – how has the Accor culture evolved as the company has evolved?
SD: Culture is the most fascinating topic, whether in an organization or a nation. I joined Accor for the first time in 1994 and ever since then I've heard people around me saying 'Accor is no longer Accor'. Arguably I would say that the truth is the exact opposite. That perhaps Accor hasn't changed enough?
We have an economy to midscale culture because those were our initial roots as a hotelier. We are also a culture wherein we used to own our hotels. But now we have gone asset light, and we have positioned ourselves very clearly and forcefully within the luxury and lifestyle segments. We need our culture to adapt to this new situation. As an owner-operator we were a b2c business, but now we are a b2b2c company – we need to serve our hotel owners, and our guests through our owners. Additionally, we have a host of luxury and lifestyle brands that must preserve their own distinct cultures.
So my work is imagining how – through the organization and the talent – to force evolutions in that culture, as well as how to protect the cultures that we've acquired through acquisitions. This is what happened with the purchase of Fairmont, Raffles and Swissôtel. It is a Group with Anglo-Saxon origins and which is positioned firmly in luxury; so our duty to those brands, owners and guests is to protect that unique culture.
"My job is to foster and nourish those distinct divisions without losing the common cement that is our Accor culture."
It's also why we are reorganizing the Group today, because we have the density of brands and hotels in luxury and lifestyle to be able to do that. My job is to foster and nourish those distinct divisions without losing the common cement that is our Accor culture, which is about treating our people well, a general benevolence, putting relationships and human chemistry above processes – for good or bad – because that is who we are.
TI: So there's a balance to be struck between change and preservation?
SD: I need to protect the Accor culture; but also to consciously, actively promote distinct cultures within distinct brands or segments. This is where it becomes complex and, therefore, also fascinating. Our new transformation is very significant. And it has to be, because the risk that comes with a very large corporation catering to different segments is of us being nowhere in terms of properly addressing each segment. Of being in the middle of the road and thus not able to respond to the radically different guest expectations within the various segments. This is going to force us to be more radical, and clearly define who we are.
Of course, some colleagues will perhaps not enjoy working in a Hoxton or a Sofitel or an ibis, because culturally it's not for them. And that is fine because ultimately at Accor, – we have more than 40 brands and everyone can find the one that fits them the most!
Launch your career in international hospitality
Our Bachelor's in International Hospitality Business is your first-class ticket to a global career.