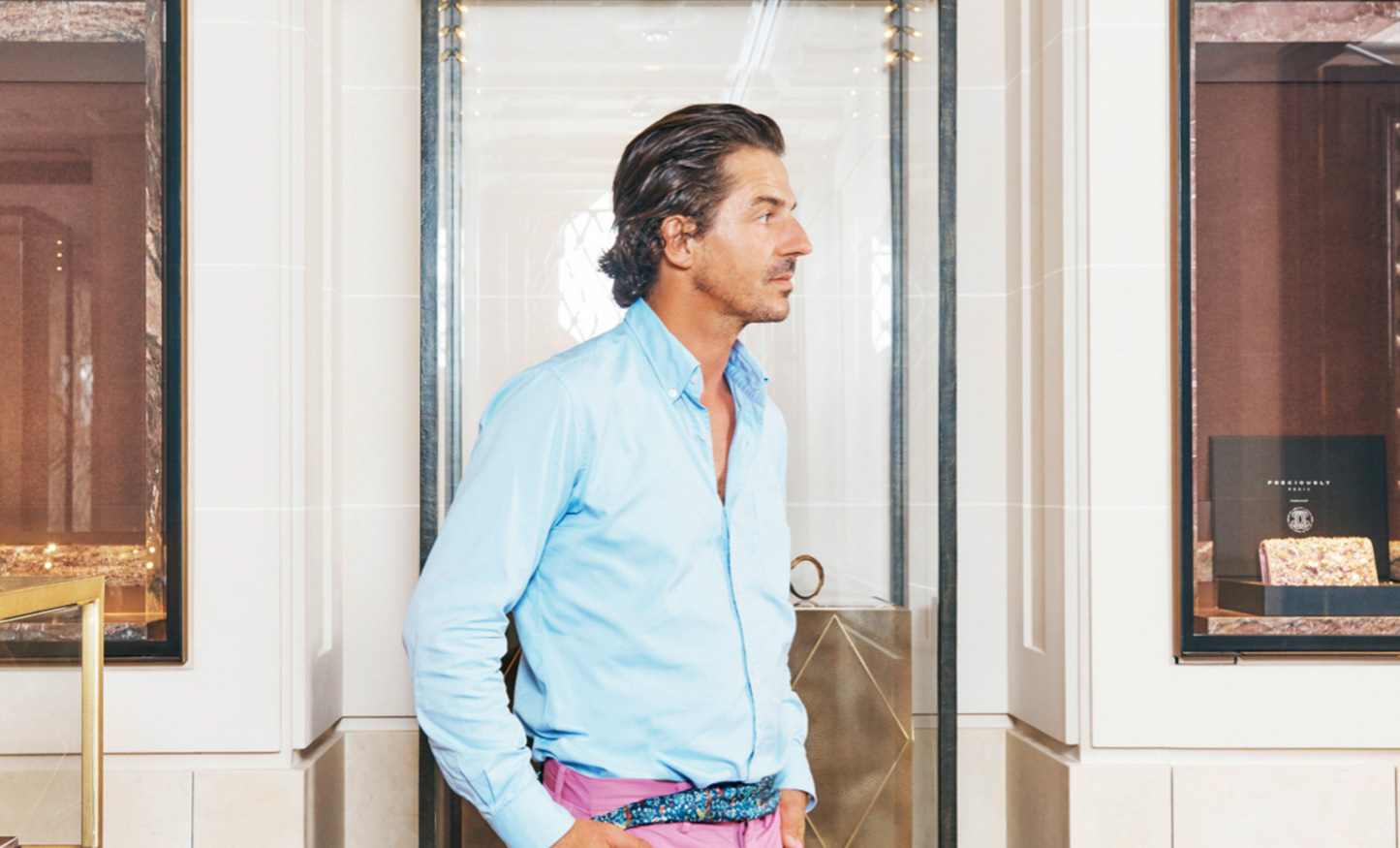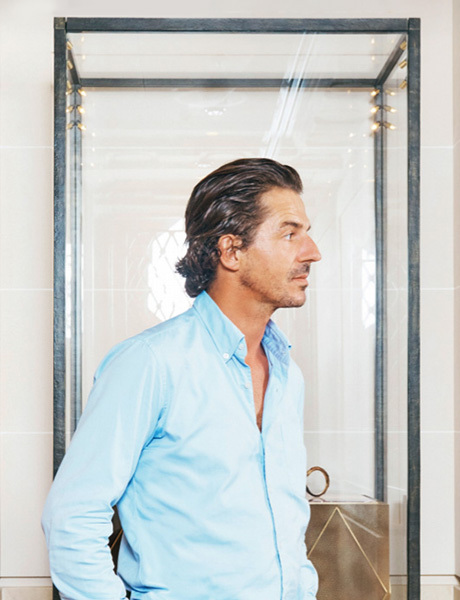 A creative 'multi-hyphenate' who works to raise eco-awareness alongside his personal projects, Thomas Erber supports brands which are reinventing the traditional codes of luxury. For The Insider, he shares his vision of dematerialized luxury, and how it can lead to personal fulfillment.
Describing what I do is a dangerous exercise – let's say that I kind of invented it myself. I was a media journalist (editor-in-chief, reporter and editor) for 15 years, working in several areas of culture that I loved, like music, literature, fashion, design and film. Also food and travel, which, for me, are just as much a part of our culture as art or theater.
Journalism allowed me to travel a lot and build a network of contacts that stretches not only around the world but also across the breadth of a world that is generally quite uniform.
In 2010, I could tell that change was coming in the media and I began thinking about a different kind of journalism. This ultimately became the Cabinet de Curiosités de Thomas Erber (Cabinet of Curiosities by Thomas Erber). I created my first Cabinet at Colette in Paris in 2010; then took it around the world for the rest of the decade. We were in Kitsuné in New York; in a super luxury mall in Bangkok (see image below); in Berlin; in London.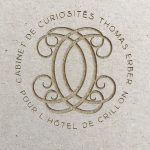 The idea is to approach different cultural figures that I admire and ask them to make one-off or limited edition pieces to illustrate the excellence of their savoir-faire; then have these specially produced for the Cabinet.
For the past two years we have been at the Hôtel de Crillon (see image left), which has also been a chance for an exciting reflection on the place of retail inside a traditional Parisian palace hotel. An opportunity to work alongside luxury hospitality professionals, as we redefine the codes of luxury hospitality – a very conservative area, which still has far to go.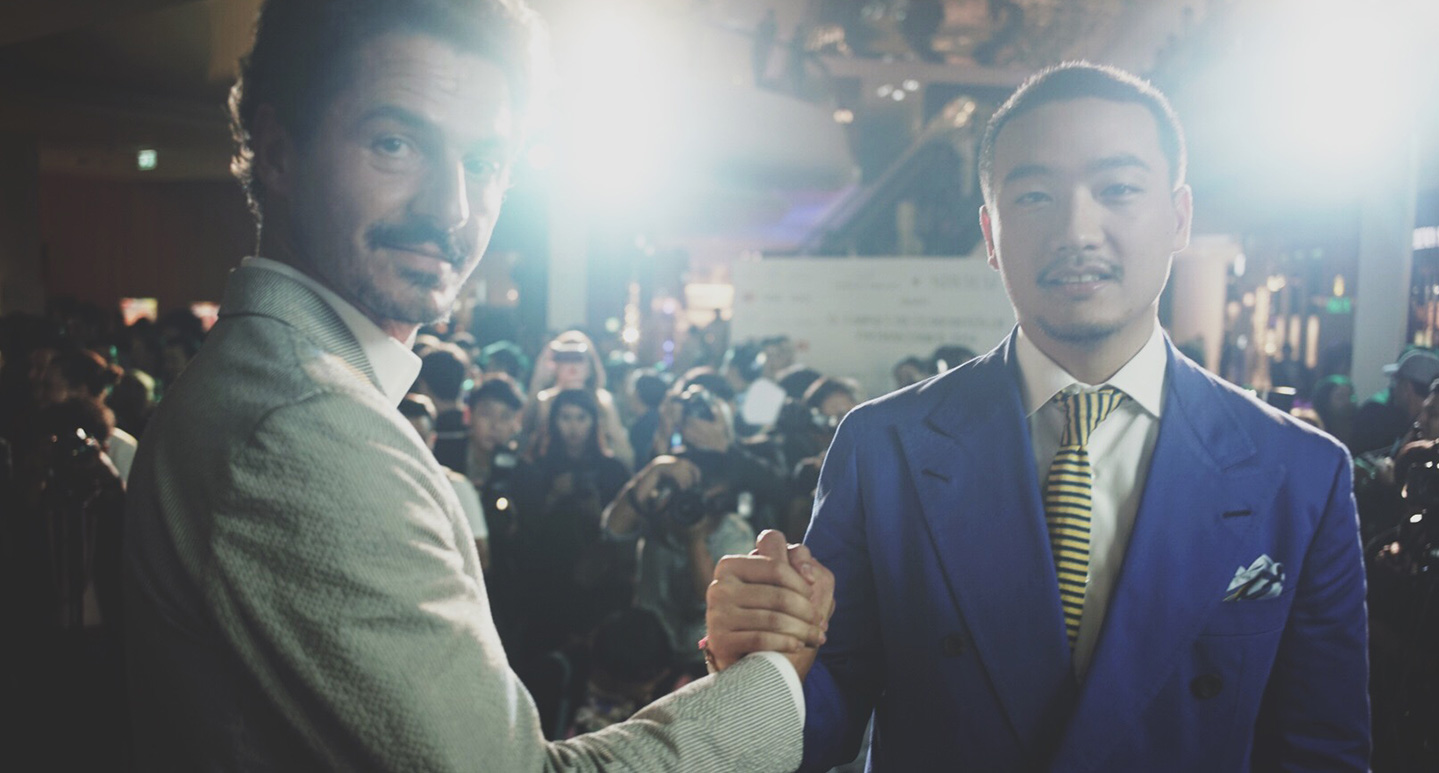 Luxury that's true to myself
I embody a certain type of luxury through my work. I do it while staying true to myself. When I'm working with clients, I try to enable them to reach a singular definition of luxury that could be interesting for the development of their future projects.
Many people's relationship with luxury is closely linked to commercial habits and customs in a particular geographical location. I believe that in the West, luxury is becoming increasingly dematerialized – by which I don't mean going digital, but becoming more rarified and spiritual.
Luxury is heading further and further towards asceticism. When it was tied to a particular expertise or culture, there was an element of mystery in going out and looking for it, which was all part of that definition. Luxury should be something rare, hard to get hold of, with a feeling of newness and satisfaction in being able to access it that requires solid intention, rather than a whim.
Today, that has become very difficult. All too often now, luxury is associated with the trade of expensive goods. In any case, that's the communally shared acceptance of contemporary luxury, in the West at least. And that makes me want to run for the hills! For me, luxury is anything that I'm not going to be force-fed all day via marketing, which seems hopelessly vulgar and light years away from what I would consider (true) luxury.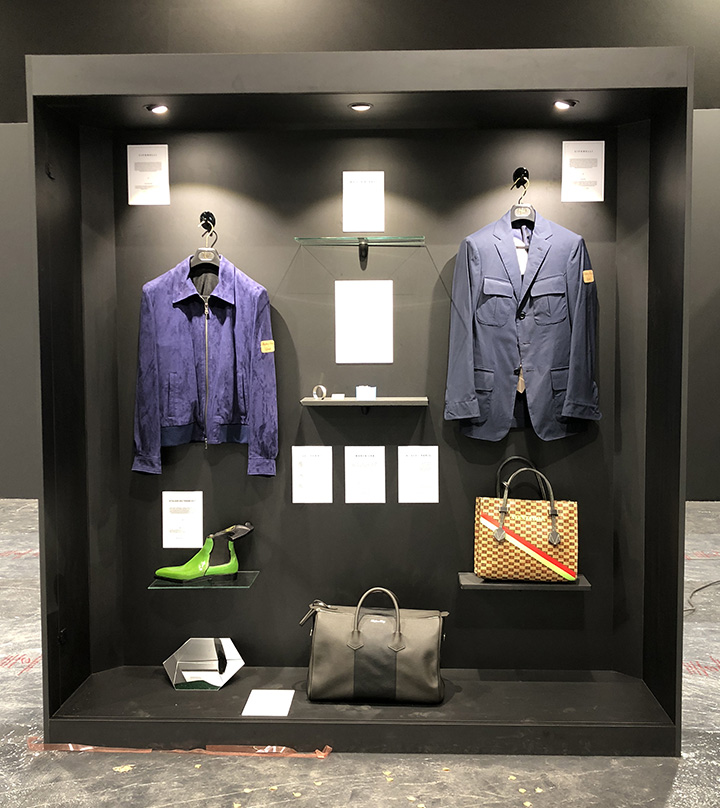 The luxury of time
The height of luxury, for me, is the art of being able to take one's time. I completely assume the fact that I very often take my time!
The most incredible luxury that I have experienced recently, was walking the Tour du Mont Blanc for my 50th birthday, in the middle of the pandemic. Fasting, alone, surrounded by nature, is also an extraordinary luxury. It teaches you a lot about your own psyche, about the world around us and about other people.
When I was 20, I read an article in Vanity Fair that I loved, about the greatest explorers, who crossed the globe to visit the most extreme places. Edmund Hillary, the first man to climb Everest, said that his greatest luxury was the bath he took after an expedition. That is still the best definition of luxury I've found.
Finally, freedom of thought is the best symbol of luxury. It's essential, now more than ever, at a time when 'uniform free thought' seems to be extolled – something which is utterly disheartening.
Luxury is a way to be authentic, to not reproduce (and often, not as well) the same successful project you saw over your neighbor's shoulder. In the early days of luxury, people did things for themselves, for their own personal ambitions and not just to copy, or go one better than the competition.
Luxury has encountered the same challenges as culture more widely. A worrying downward drift that can be seen in a certain form; and the chase for profit rather than emotion. The luxury industry is very stereotyped today. In the end, the big luxury groups have just applied the same rules as mass retail. And in the end, it has worked very well – at least, for them. But it has brought with it a uniformization of luxury and, in a way, it has ended up over-exposing it, eroding it.
If a luxury brand is on every street corner of every big city, and in every airport concourse, you have to question whether it really is luxury. For me, the answer is very clearly 'no'. It's something else, but it's not luxury any more. The good news is that real luxury has evolved. It has moved elsewhere, to much less accessible heights.
My next moves
And what next for me? Right now, I'm thinking about opening another Cabinet, more focused on contemporary luxury, in a Paris gallery, certainly by the end of the year. Alongside all this, I'm co-developing several entrepreneurial projects, including a photography gallery in Brussels, a men's ready-to-wear brand, and also Kolkhoze, a site for 21st century collectable designer furniture.
In 2020, I set up Rupture & Associés, an agency that connects brands with artists and entry points into the world of culture. It's a modern-day Villa Medici, which brings together an art gallery and artists' residence with consulting and design.
I think the luxury of the future will be off the social networks, far from digitization, standardization and the highways of consumerism. It will be a luxury that's hard to capture, deeply experiential, a lot more personal and intimate. It will allow people to reach a form of personal fulfillment, rather than permanent frustration.
Picture credits:
Main image: @thomaschene @wallpaper
Earn your passport to luxury
With our 5-year Passport to Luxury Leadership offer, you'll study a Bachelor's with luxury specialization, followed by our Master's in Luxury Management & Guest Experience.