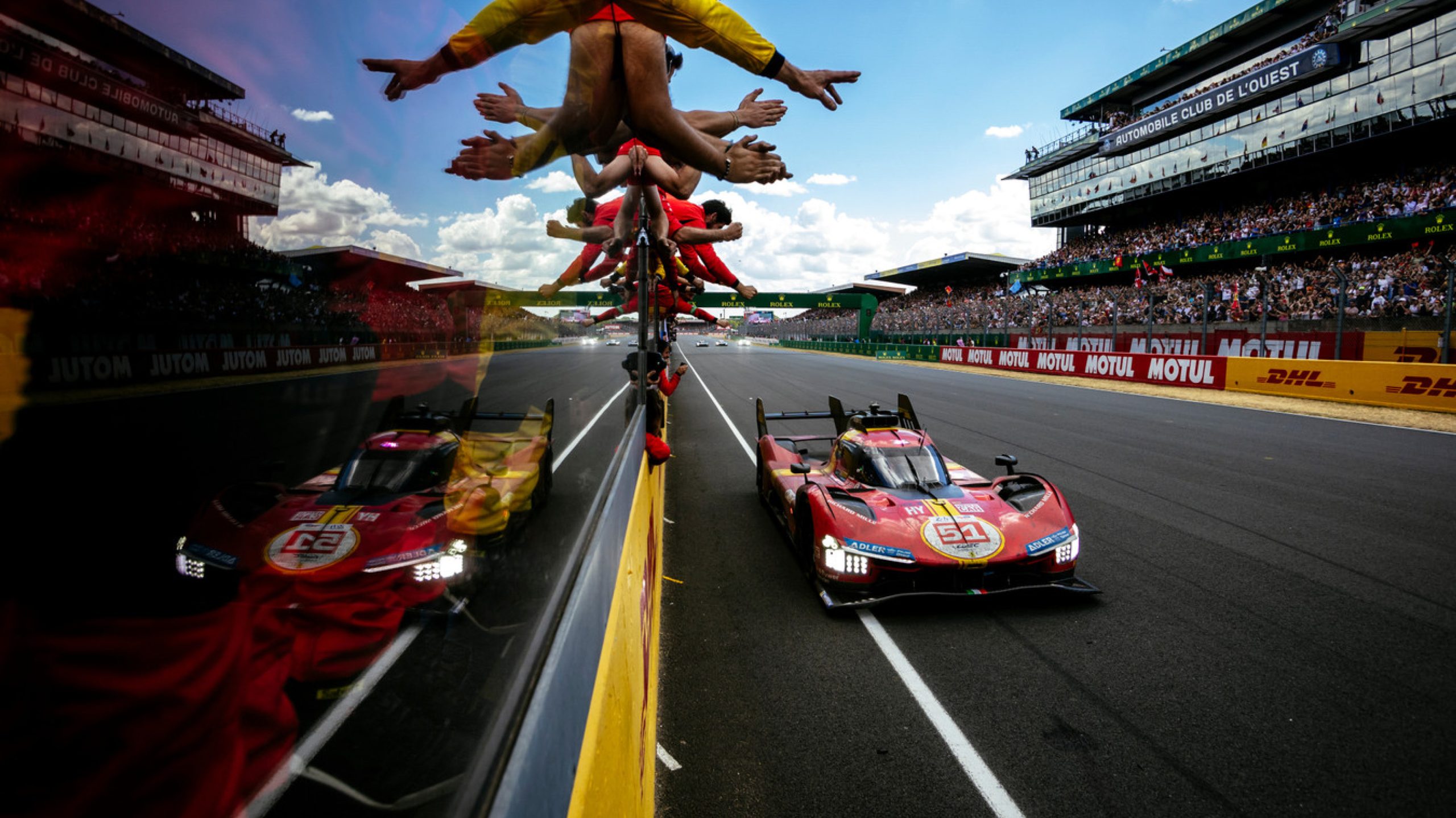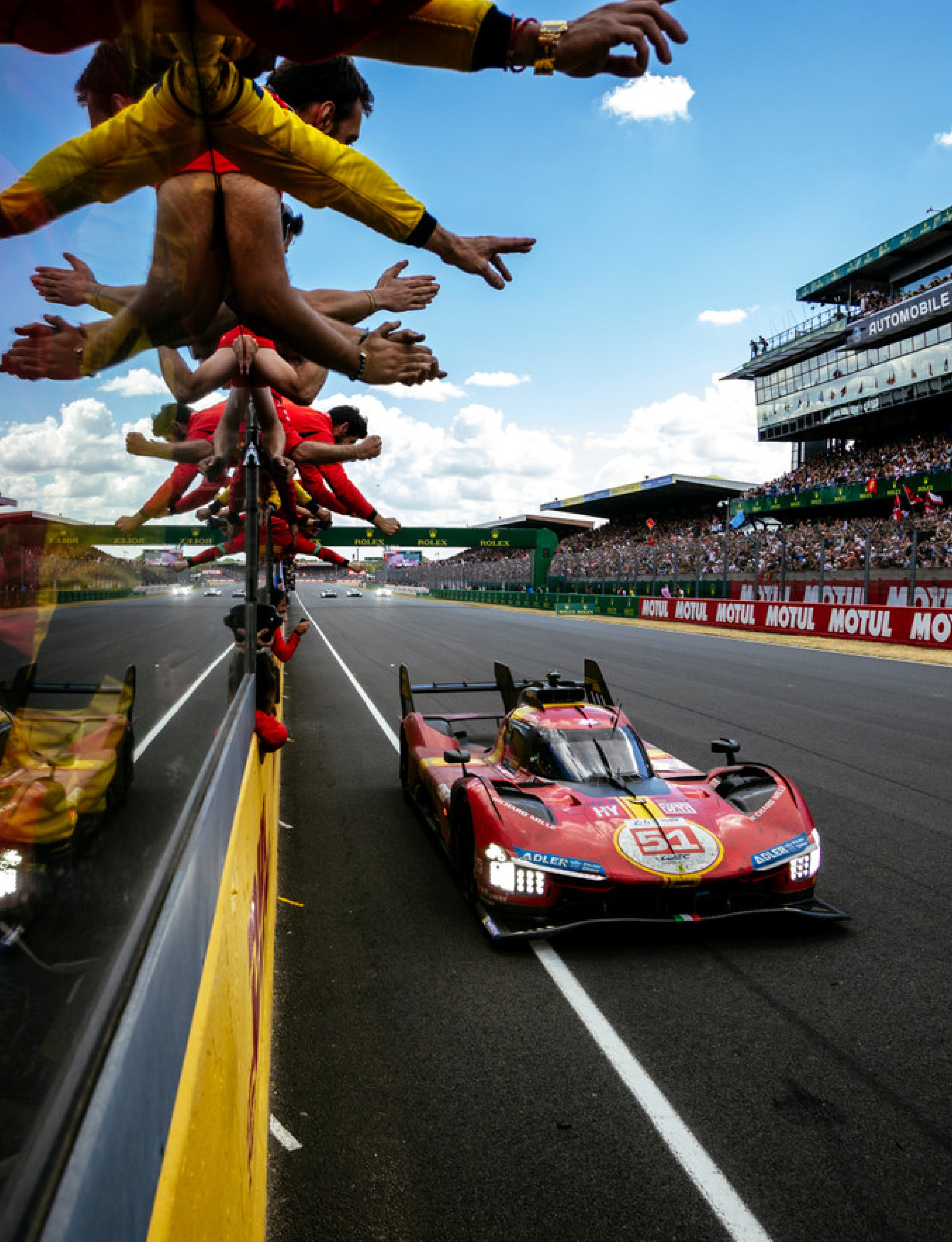 It's one of the biggest, most dynamic and visually pleasing segments of the luxury industry, with sales in 2022 worth over $600 billion. So high time that The Insider turned its attention to the latest happenings in the world of luxury cars…
Whether you're a petrolhead or not, the great names in luxury automotive just trip off the tongue like pure honey. Ferrari, Rolls-Royce, Porsche, Bugatti, Bentley, Lamborghini, Aston Martin… they are brands of incalculable value that produce machines of unrivalled desirability.
There's always plenty going on in this rarified world, so here's a selection of the stories that most caught our attention in recent months…
Ferrari: turning back the clock at the '24 Hours'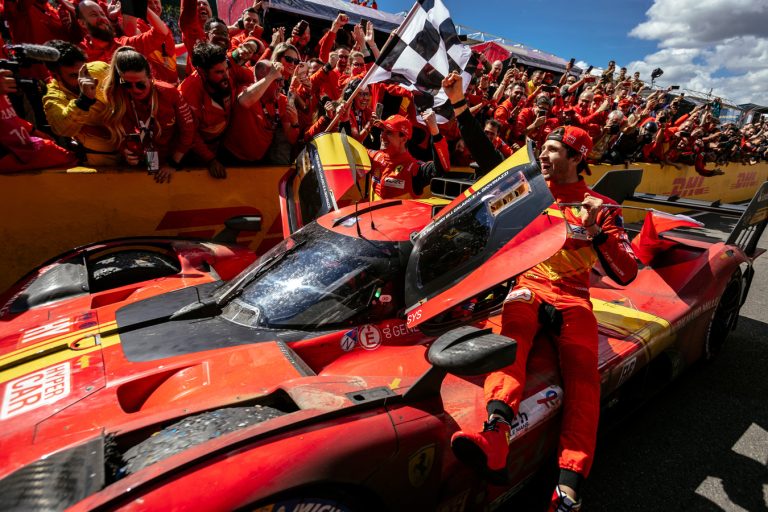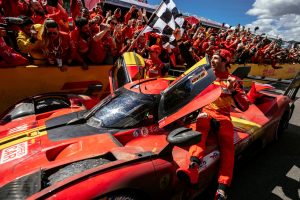 The Italian marque may be struggling a little in Formula 1 just now, but it was a different story at the centenary edition of the world famous 24 Hours of Le Mans, where the factory-supported 499P hypercar won on debut, delivering Ferrari's first overall victory at the event since 1973.
Away from the racetrack, earlier this year Ferrari announced plans to deliver no fewer than four new models in 2023, most of them expected to be special versions or variants of existing cars, including a convertible version of its gorgeous Roma coupé.
In the coming years, the Prancing Horse has pledged to launch its first electric vehicle as well as a hypercar that will presumably pay homage to the racing version. And all this comes on the back of record sales for 2022 of 13,221 cars. Forza Ferrari!
Bentley goes green under bold sustainability agenda
British-based Bentley is in the vanguard of luxury carmakers when it comes to sustainability. Through its Beyond100 vision, announced in the company's centenary year, Bentley has committed to shifting completely from traditional powertrains to electric engines by 2030, with five Battery Electric Vehicles (BEV) already planned for the next five years.


Now the company has published its first sustainability report, a step which Chairman and CEO Adrian Hallmark says had been taken "to better understand our stakeholders' perspectives, share progress against our Beyond100 strategy and transparently discuss the challenges and opportunities ahead", reiterating the marque's purpose of becoming the leader in Sustainable Luxury Mobility.
It will be interesting to gauge customer reaction to the impending demise of the petrol Bentley, but the company embarks upon its bold transition from a solid base, given record car sales in 2022 of 15,174 vehicles, which netted an operating profit of €708 million.
Bugatti builds under new owners Rimac
Having joined forces with the Croatian EV technology specialist Rimac in 2021, Bugatti continues to expand the footprint of its Molsheim factory in France, as it gears up for the launch of what the marque describes as its first "hypersports" model.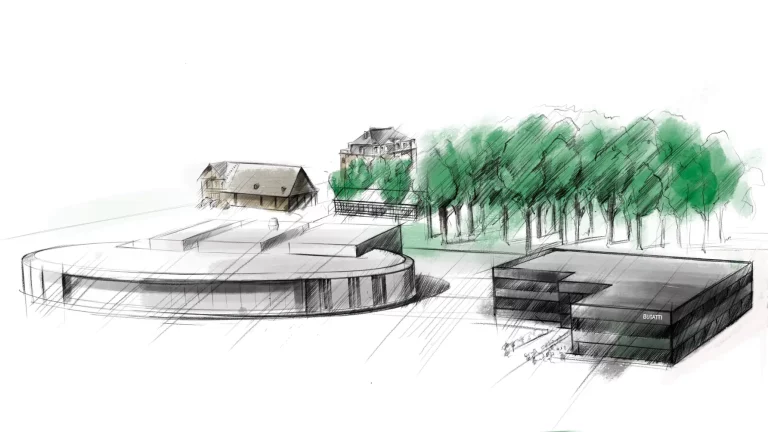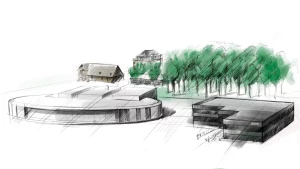 A design sketch released by Bugatti (see image) shows the new building next to the existing atelier where current cars are built. Set to commence construction during the second half of 2024, the new premises will occupy 2,120 sq. m and accommodate freshly-recruited staff as well as further development projects alongside the announced new model.
On the back of spectacular 2022 sales of a record-breaking 80 hypercars, Bugatti has instigated a recruitment campaign to attract new employees, which aims to increase the workforce at Molsheim by 50% by the end of 2027.
The all-new Bugatti model, already under development, is expected to draw on Rimac's electric drivetrain expertise, with accelerative performance beyond that of the 1,577bhp petrol-powered Chiron Super Sport.
Maserati returns to the racetrack
GT racing fans of a certain vintage, including your correspondent, hold a special place in their hearts for the truly game-changing Maserati MC12 GT1, which dominated the sportscar scene in the mid-noughties, winning three Spa 24 Hours in four years.
After that success, the marque stepped back from top level motorsport, preferring to leave the arena to its stablemate Ferrari while it put its house in order after a tumultuous few decades which had threatened its viability as a business.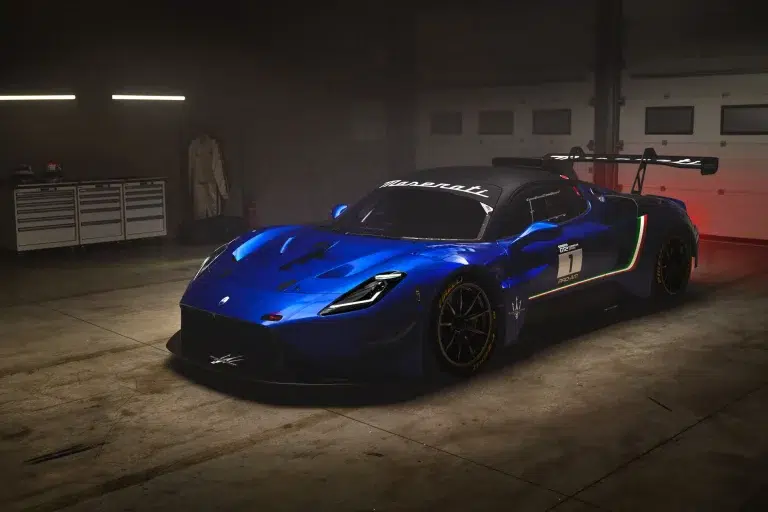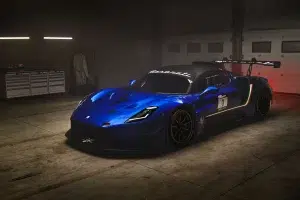 Now, after launching the stunning MC20 Super Sports Car and entering the Formula E series, Maserati is dipping its toes back into GT racing. In a nod to past triumphs, the marque used this year's Spa 24 Hours as the platform to announce the GT2, a racing version of the MC20 that will make its on-track debut in the final races of the 2023 Fanatec GT2 European Series, followed by participation in the entire 2024 season.
Speaking at the unveiling, Davide Grasso, Maserati CEO, commented, "Our DNA and our spirit have always lain in racing. Our story began and developed from the track to the road. The decision to return to track racing forms part of a thorough strategic framework, inaugurated this year with the debut in Formula E, to which we have now added our return to the world of GT competitions. Now more than ever we want to rekindle and nourish that competitive passion that has always characterized and motivated us to achieve major milestones."
Porsche hits 75 in style
Germany's Porsche is celebrating its 75th anniversary this year, and the company has been busy with a plethora of events and collaborations to mark the milestone.
From a limited edition series of Xbox consoles featuring Porsche graphics to the announcement of an electric-powered sports boat, the company is truly thinking outside the box when it comes to diversifying what is already ranked the world's most valuable luxury brand – at a whopping US$33.7 billion – according to specialist brand valuation consultancy Brand Finance.
On the road, Porsche has released details of several model updates, including a third generation of the Cayenne with comprehensive changes to the powertrain, chassis, design and equipment. In May, meanwhile, the marque unveiled the 718 Spyder RS, a range-topping version of its mid-engine roadster which started life as the Boxster some 30 years ago. The Spyder RS borrows its engine from Porsche's 911 GT3 Cup race car, catapulting the two-seater roadster from 0-100 km/h in just 3.4 seconds!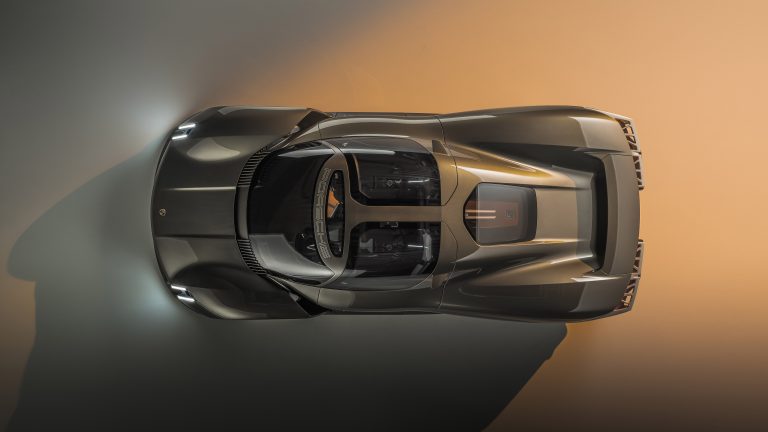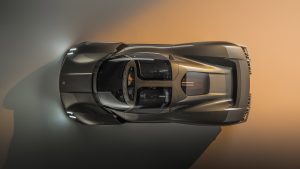 And looking to the future, Porsche recently unwrapped a new concept car, the Mission X (pictured above), which it describes as "a spectacular reinterpretation of a hypercar". The concept debuts a new, cleaner iteration of the famous Porsche crest, along with a host of styling cues for future models.
Discover our new Bachelor's in Luxury Business
With a first intake this September, our Bachelor's in Luxury Business delivers full-spectrum luxury industry knowledge, starting from operational principles and building to strategic leadership concepts and behaviors.