New students arriving to London
Pre arrival information and check in forms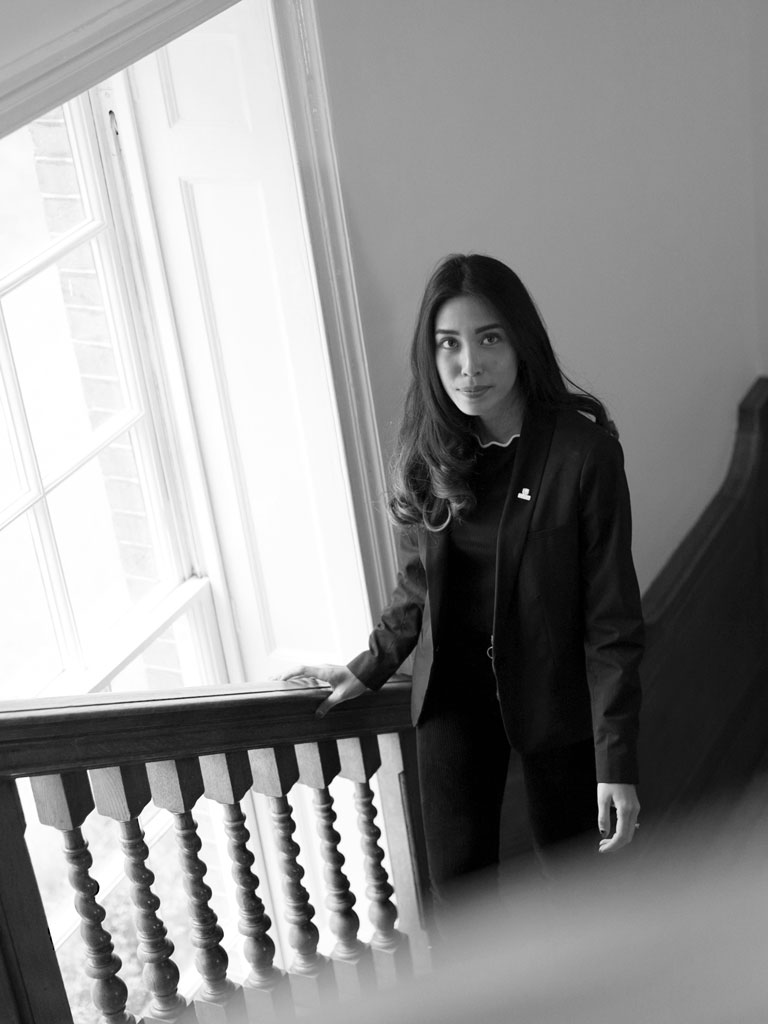 Before Your Arrival
As a newly admitted student, you should read the official documentation that our Admissions Department included in your acceptance package. For further guidance, we have also created a New Student Checklist to help you better prepare to begin your studies.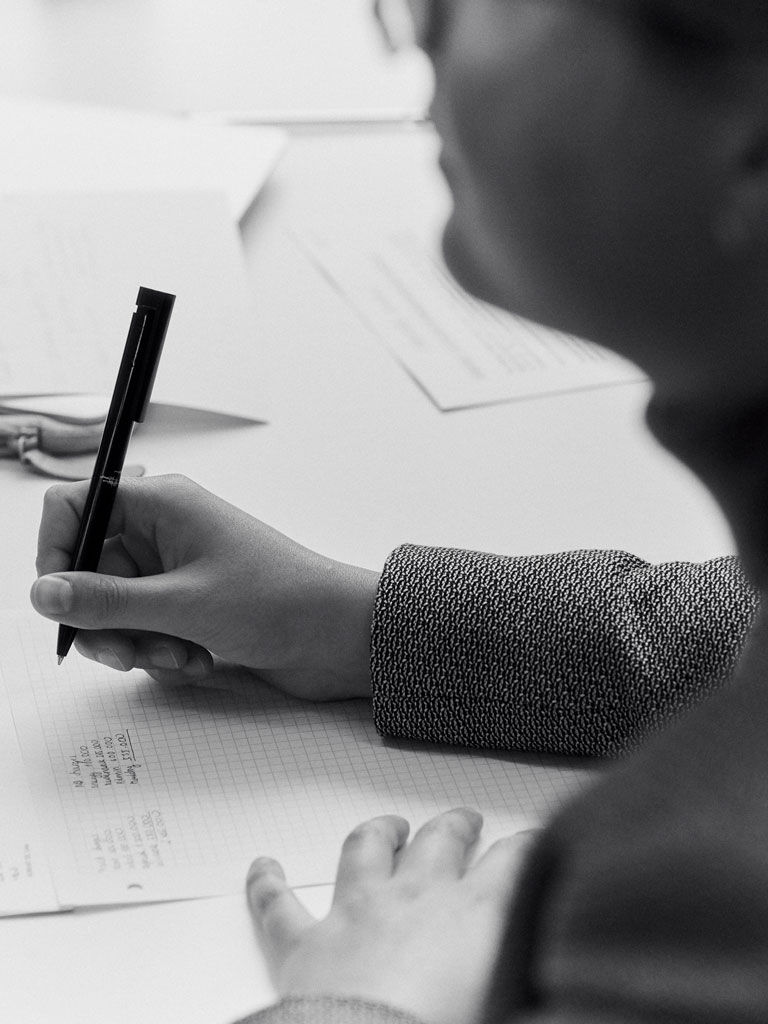 Your First Weeks in London
To make sure that you have all the necessary information for your first few weeks on our London campus, we have put together a Pre-Arrival Information booklet. Find out all about the check-in process, what happens during the induction week, what it is like to live in London and how you can join any of the student committees upon your arrival.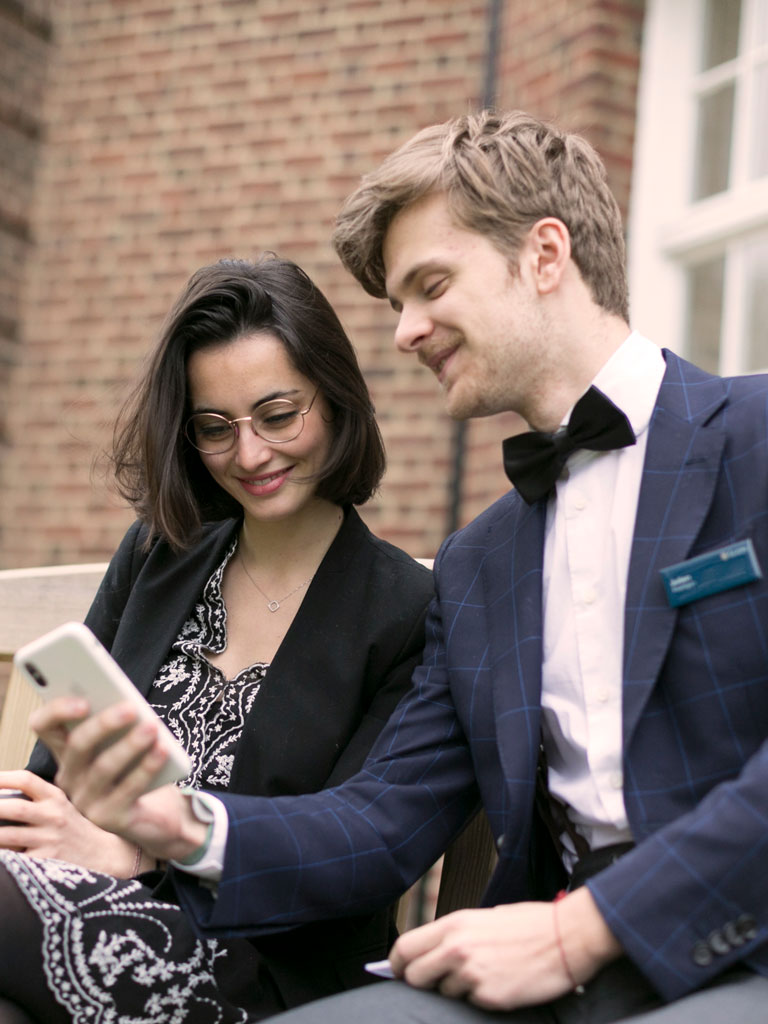 Your Campus Guide
We want you to feel at home as soon as you set foot on campus. This is why we've prepared a Campus Directory as a guide to help you find the various facilities, contact any of the school departments and make use of all the student services we offer.
Confirm Your Arrival
Arrival & pick-up
The Acceptance Letter will state the official arrival days for your program. During these days, Glion has a welcome booth in:
Heathrow Airport between 09:00 – 17:00 with transfers from Heathrow Airport by taxi to the Glion London Campus.
Please announce your arrival at the welcome booth to secure your transfer to the campus.
March 2022 intake: advice and guidance for new and prospective students in London
What is the current situation in the UK?
Most legal restrictions were lifted in England on January 27, 2022. The government encourages everyone to be cautious while managing the risks as cases of Covid-19 remain high. Find more on the government website. 
You can also consult the official UK government dashboard for data and insights on coronavirus. 
Will the classes be face-to-face in March 2022?
All students have been able to experience in-person learning since May 17, 2021. The London campus will be open in March 2022 for face-to-face teaching unless the government instructs otherwise. 
Find students' guidance on how to stop the spread of Covid-19 here. 
What are the current restrictions to enter the UK?
The different devolved regions of the UK are responsible for their own Covid-19 measures. The rules for entering England (home to Glion London) vary depending on where you are travelling from. You can find the entry requirements for your home country here. 
At the current time, students who are fully vaccinated can enter the UK without having to self-isolate. You will, however, need to self-isolate if you are not fully vaccinated. 
Can I self-isolate (quarantine) in my student accommodation?
Yes, in fact we strongly recommend that you spend your isolation period in your student accommodation to avoid unnecessary travel. A welcome package including food, kitchenware and cleaning products will be available in your student accommodation at Chadwick on arrival. Several food delivery options will also be available to you. 
What arrivals support will be in place in March 2022?
Our official arrival dates are Wednesday 2 March from 9am to 5pm for Bachelor and Master's students. We will be offering a complimentary airport transfer from Heathrow Airport to the campus, and a member of staff will greet you on campus. Outside of the official arrival date, you will be required to travel to campus independently at your own expense. 
Can I arrive earlier to do my self-isolation before the start of the semester?
If self-isolations at arrival are still in place in the UK in March, your induction will be available both online and face-to-face, so there is no need to arrive early. If you still wish to arrive before the start of your semester, you will have to book your own accommodation. 
What if I cannot travel to the campus when face-to-face classes resume?
In this case, you can choose a 100% remote learning option or study remotely until you are ready, or able, to join us on campus – with seamless integration to your curriculum. 
We use the student-centered HyFlex teaching model, which is a simultaneous face-to-face and remote mode of teaching and learning. This gives our remote students the choice of attending classes live or watching recordings if that is more convenient for their time zone or internet connectivity. 
Find out more about Glion remote learning here.
What are my options if I wish to have a Covid-19 test?
If you are experiencing symptoms of coronavirus, such as a high temperature, a new continuous cough, or a loss of smell or taste, you can book a free NHS test online or by calling 119 (when in the UK). 
If you have no symptoms, the University of Roehampton offers free testing on campus, twice a week. 
Please note, this does not apply to the tests required during your quarantine. 
Use the "NHS 111" online coronavirus service if you are worried about symptoms or not sure what to do. Call 111 (when in the UK) if you cannot get help online. 
Can I get vaccinated in England?
Vaccination against Covid-19 is open to all adults aged 18 and over, including international students who live in the UK and are registered with a GP (general practitioner). More information can be found here. 
Vaccination is voluntary and the vaccines currently used for people under 40 are Moderna and Pfizer/BioNTech. 
We have a vaccination center located in the parking area of the Queen Mary's Hospital Roehampton, opposite the campus. 
My question has not been answered, who can I contact?