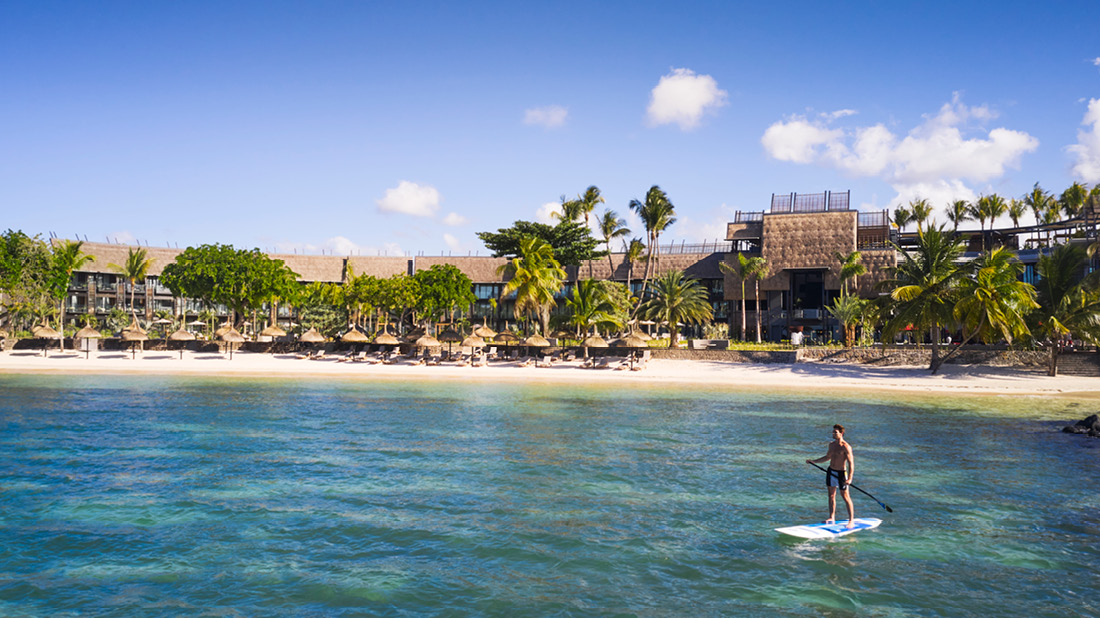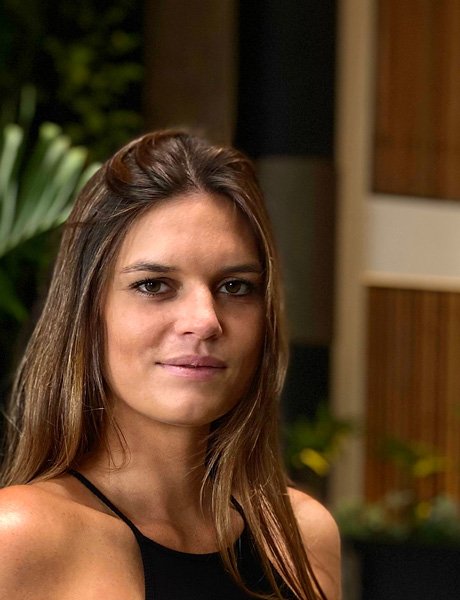 It may be a sun-drenched island lapped by the warm waters of the Indian Ocean, but the last couple of years in Mauritius have been far from a holiday for Alyssa Lagesse – there was the small matter of launching a flagship, five-star resort to occupy her time! The Insider spoke to her to get the inside story of how the LUX* Grand Baie came into being…
Some careers are slow burners; others take on a more meteoric trajectory. Glion alumna Alyssa Lagesse definitely fits into the latter category. Indeed, if you are a jealous type, perhaps you should skip to our next article!
That's because in less than six years since graduating, Alyssa has worked in three countries, managed an international sales operation for a fast-growing luxury hospitality brand, and now finds herself on an Indian Ocean paradise island heading the sales & marketing for a 5* flagship resort.
When we caught up with Alyssa, the resort in question – LUX* Grand Baie Resort & Residences – had recently welcomed its first guests, after opening in December. The resort is the new jewel in the crown of The Lux Collective, representing the company's biggest ever investment and also marking a notable step-up in luxury level from anything else in its portfolio.
As its name suggests, the hotel is located in Grand Baie, a former fishing village which is now the trendiest destination in Mauritius; home to bars, restaurants and night clubs that have grown up in a style similar to that seen in Ibiza a generation or two ago.
Although she was born and raised in Mauritius, it was never Alyssa's intention to return to the island so quickly. But the opportunity – not to mention the challenge – to get in at 'ground level' was too much to resist.
"I had been working for the Lux Collective in Paris, as Sales Manager Europe," she explains. "I looked after a number of countries, including France, Switzerland, Spain and Portugal, and it was quite an amazing journey. I guess I must have made my place in the company, because one day they called me in and said they wanted me to head the sales and marketing for this new luxury project in Mauritius.
"It had always been my intention to stay in Paris, but this was such an exciting opportunity for me and I knew it would be a great experience to take care of a pre-opening. So I said OK."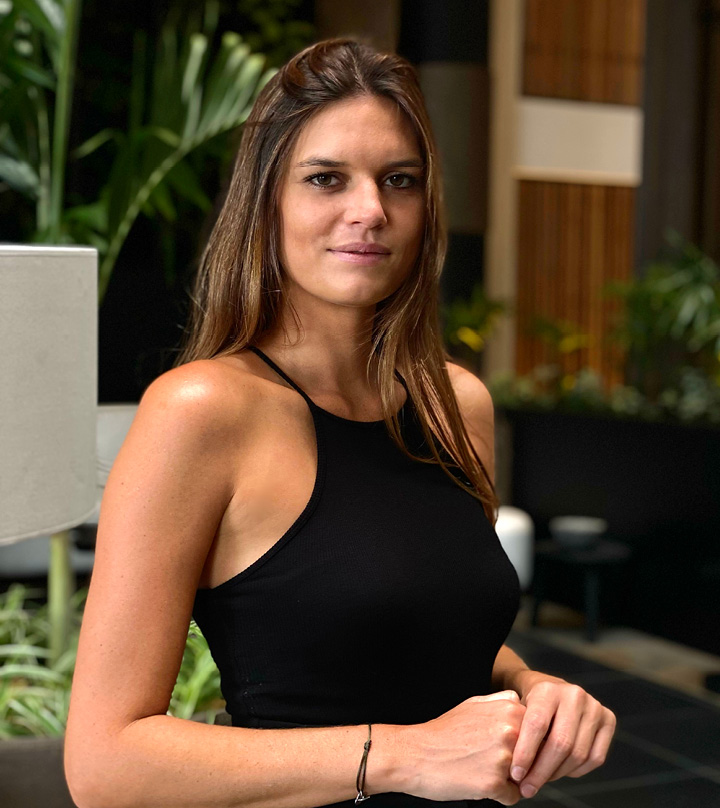 "At the time I came on board it was still just sand! It was an all-consuming job, but really rewarding. I got involved in everything from helping to design staff uniforms through to handling furniture shipments."
Alyssa Lagesse
When we used the term 'ground level' this was entirely accurate. "At the time I came on board it was still just sand!" says Alyssa.
"It was an all-consuming job, but really rewarding. I got involved in everything from helping to design staff uniforms through to handling furniture shipments."
Alyssa admits that among the biggest challenges was changing perceptions in the travel trade, which was more familiar with the broader market appeal of the existing LUX* resorts.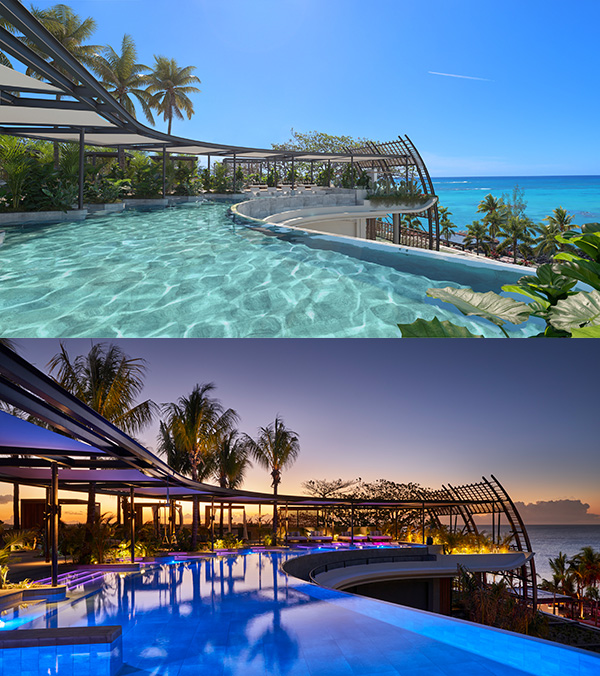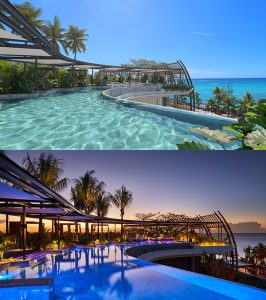 "We have a different target customer in mind for LUX* Grand Baie. We are more expensive than the other LUX* branded properties in Mauritius, so we are competing more directly with brands such as One&Only Resorts. I went out into the market and targeted boutique luxury travel agencies, which will bring a property like this maybe two or three high value bookings per year."
With the hotel still under development, these potential trade partners had to be convinced that LUX* Grand Baie would be suitable for their clientele. Knowing that the price point would do some of the talking, Alyssa also worked closely with the architects to produce striking computer-generated imagery (CGI) which would augment her sales pitch.
The next challenge was provided by Covid-19, which necessitated a pushing back of the hotel's opening due to the impact of local lockdowns and delays to shipments of furniture and equipment.
"I had to maintain the trust of the network. Agents operating at this level want to see a hotel fully open before they commit clients there, so it was a process of constant communications. On-site, we had more than a thousand people working seven days a week throughout the four months before we opened our doors. The pressure was fully on by that point!"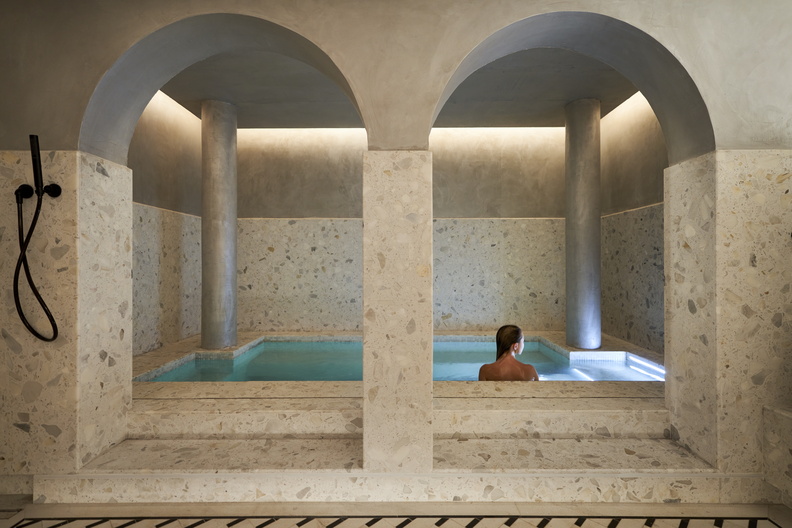 The bigger picture for Mauritius as a travel destination is the potential of resorts such as LUX* Grand Baie to re-establish the island's popularity among a younger (35-55) and more bohemian audience, who might usually go to Ibiza or St. Barts.
Alyssa notes that the Mauritian government is on board with this plan, investing in tourism infrastructure while also running a promotional campaign to key feeder markets such as France, Germany and the UK.
For now, though, her focus is very much on ramping up LUX* Grand Baie as it enters its first full year of trading.
"We have guests on site now, so everything is focused on entertaining them and making them happy. We are launching an events program, including a once-a-month residency at our Beach Rouge restaurant and beach club, for which we are currently booking artists. And of course I have lots of trade partners now coming to visit, so I'm very busy hosting them, too.
"I think it will take us a year to get LUX* Grand Baie exactly where we want it to be. But I'm confident that by the end of 2022 the resort should be the most amazing not just in Mauritius but in the whole Indian Ocean!"
Develop your luxury mindset
Our Master's in Luxury Management and Guest Experience will position you perfectly for a career in the luxury sector.