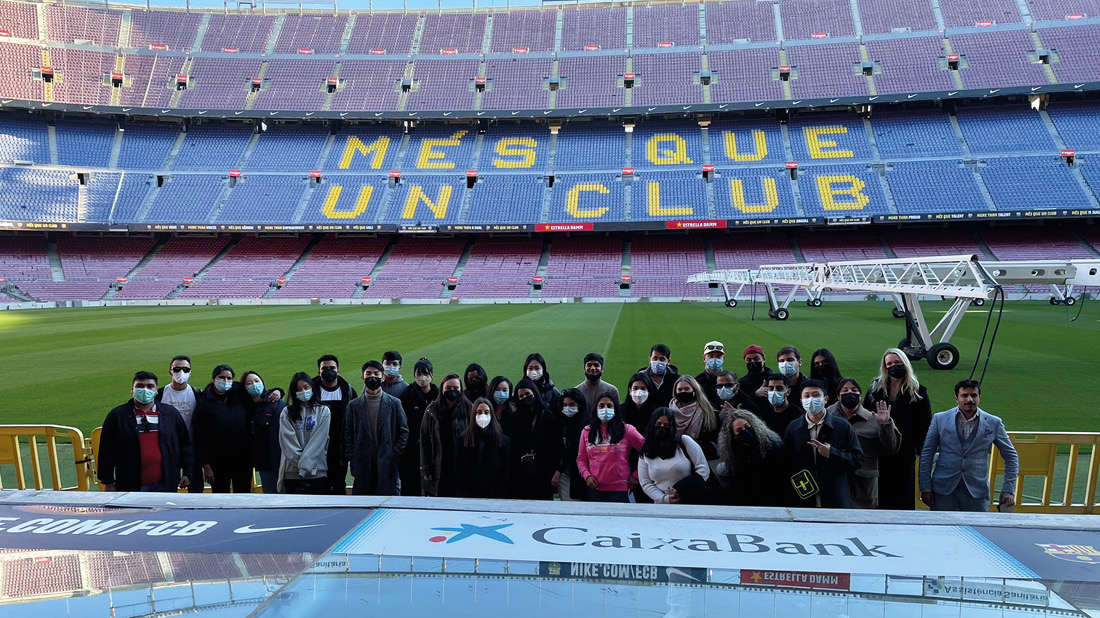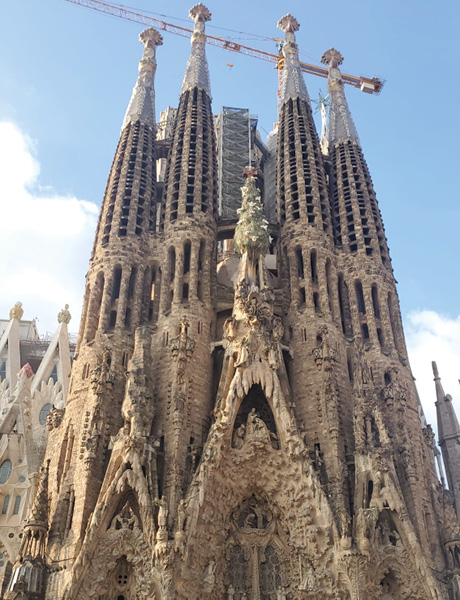 In January this year, a group of Master's in International Hospitality Business students had the opportunity to visit Barcelona, one of the world's great tourist cities. How did they get on? Student Jyoti Hemlani gives us the full story…
It's January, and finally the day had come for us to embark on our field trip to Barcelona! First, a little background. Our field trip usually takes place in the first semester of the MSc program; however due to Covid restrictions ours was pushed to semester 2. And it was worth the wait!
Our amazing academic team of Pretima Farrant, Sylvie Luiten and Zoe Conlon planned the trip with an overall theme of 'Managing service excellence', and the itinerary was jam-packed with exciting visits and experiences.
Day one
Our first day saw us travel to Barcelona via Zürich. We boarded a bus bound for Zürich at 7:30am and were in sunny Barcelona by 3pm. We checked into the iconic W Barcelona, a luxury beach facing property that would be our home for the next four nights. We excitedly entered our rooms and were welcomed with this view!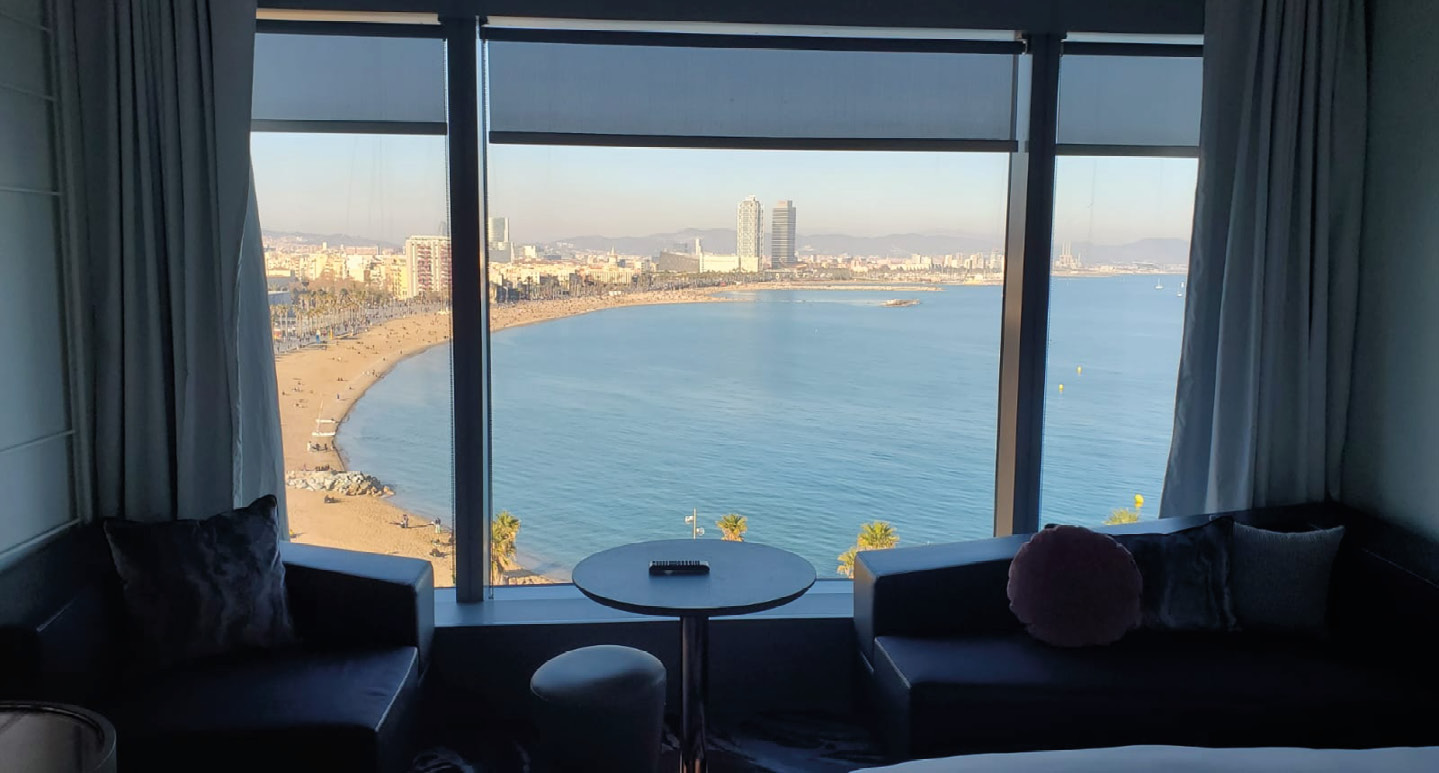 We had some free time to unwind and explore before dinner at the Eclipse cocktail bar and night club at the W. At the dinner we were welcomed with Champagne and served a large variety of canapés and paella. For this trip we were fortunate to be joined by our fellow students from London campus, and so we spent the night chatting away.
Day two
The day started with a breakfast buffet at The W Fire restaurant. We then ventured out to Camp Nou, the stadium of FC Barcelona. We were given a guided tour around the museum and had an opportunity to dive into the history of this club. We then went to a VIP room for a Q&A session with the Revenue and Events teams. Paula Prieto Cisneros and Victor Oliver spoke with us at length about how tickets are priced and the different ticket types. We also learned about the renovation project, in particular its objectives and the effect of these renovations on future revenues and operations. It was very interesting to learn how hospitality and service plays a role at this venue.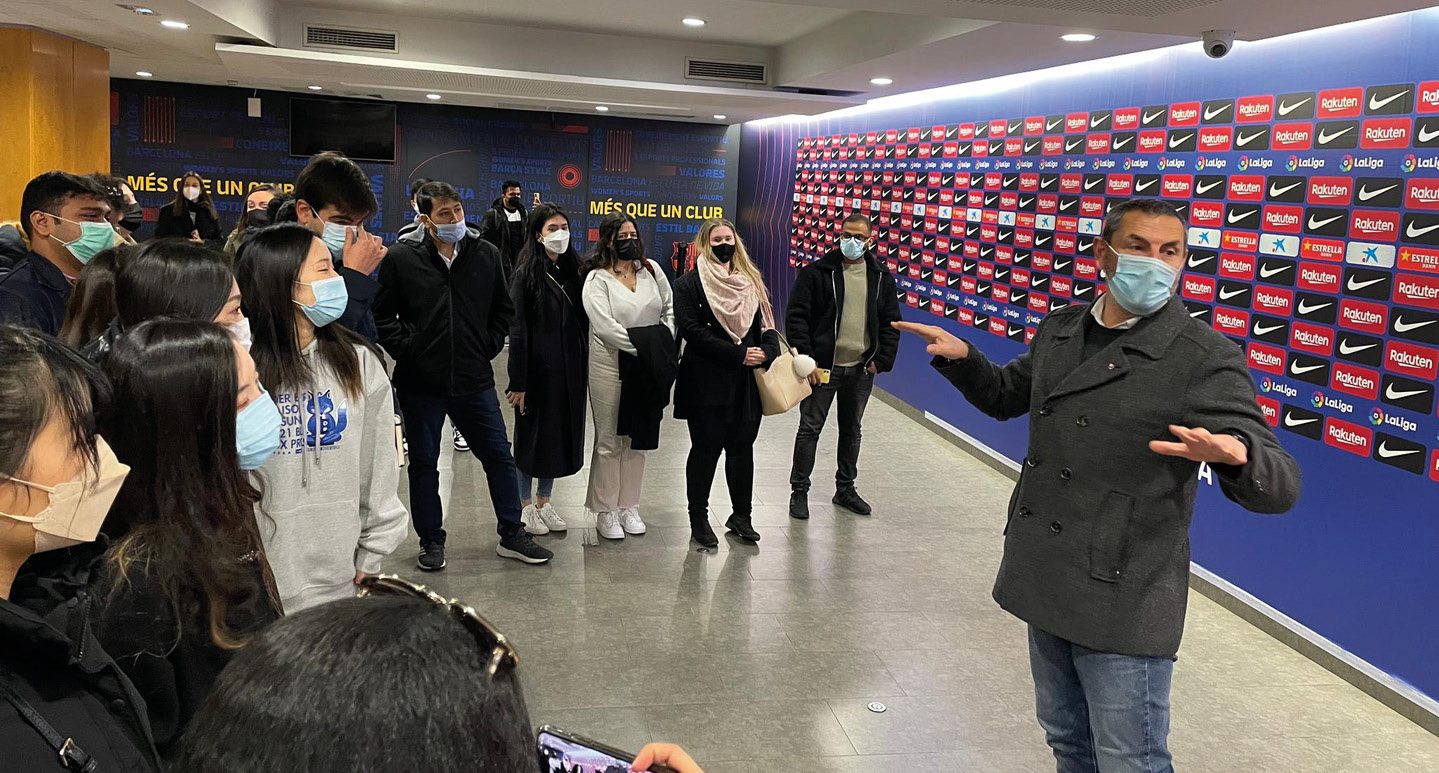 We went from the city to the country with our next stop at Villa Sitges, a luxury, privately owned villa by Aleksandra Trampus and Clubhouse 27. We were greeted with sunshine, cocktails, and soft music. The villa was extraordinary, and we had the opportunity to explore the entire property during our time there.
For lunch we were treated to a traditional Catalunya dish: Calçots. These are a special variety of green onions that are cooked over a hot flame until the top layer is burnt, then they are wrapped and steamed. The result is a caramel-like flavor. There is a very fun and messy way of eating them, you must pull off the burnt layer, then dip it into romesco sauce and eat it. Because it was so messy, Aleksandra graciously had bibs made for us! This was just the start of the meal; the rest of it was fantastic, with the setting and wine. It was truly a one-of-a-kind experience. The whole team at Villa Sitges made us feel very welcome and at home, which reflects Aleksandra's philosophy of hospitality.
After the villa, we had some time before dinner a Cachitos, a Tapas restaurant. We got to sample a variety of tapas in a private room, it was a wonderful experience.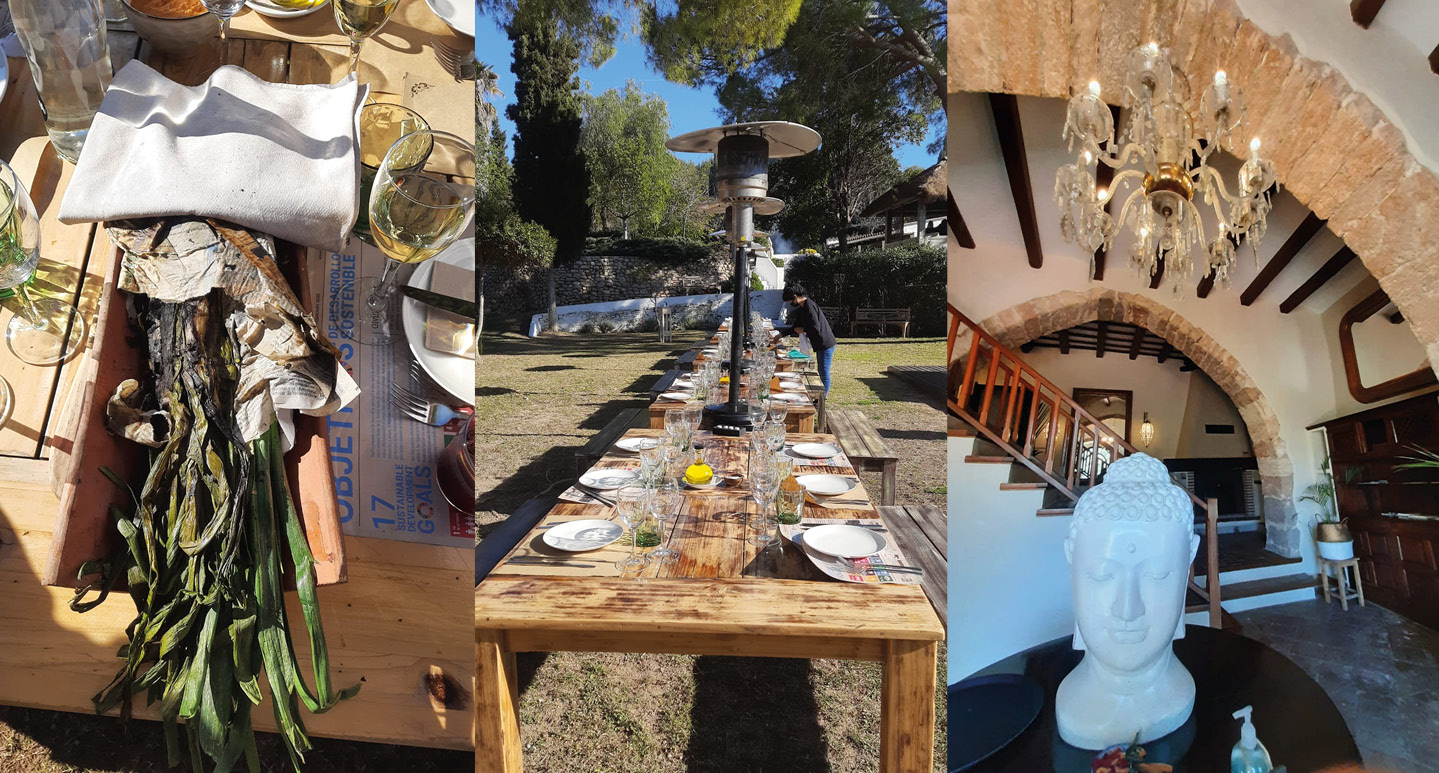 Day three
This day began with a presentation about the W Barcelona, conducted by their new General Manager, Peter Schickling and Director of Operations, Benjamin Cowtan. Both are extremely experienced hospitality professionals and they shared with us their individual paths to the W Barcelona. In their careers they took chances and travelled to different destinations to learn and develop their skills. Now at the W, they impart to their teams the meaning of service excellence. They really highlighted how a thoughtful gesture towards a customer is more impactful than giving a free meal or spa credit. They shared many heartwarming stories of how they served their guests better by personalizing the service. Another key takeaway was on leadership, Peter Schickling spoke about leading a hotel by thinking like an owner. And leading the team by example – you cannot expect your teams to perform a certain way if you do not.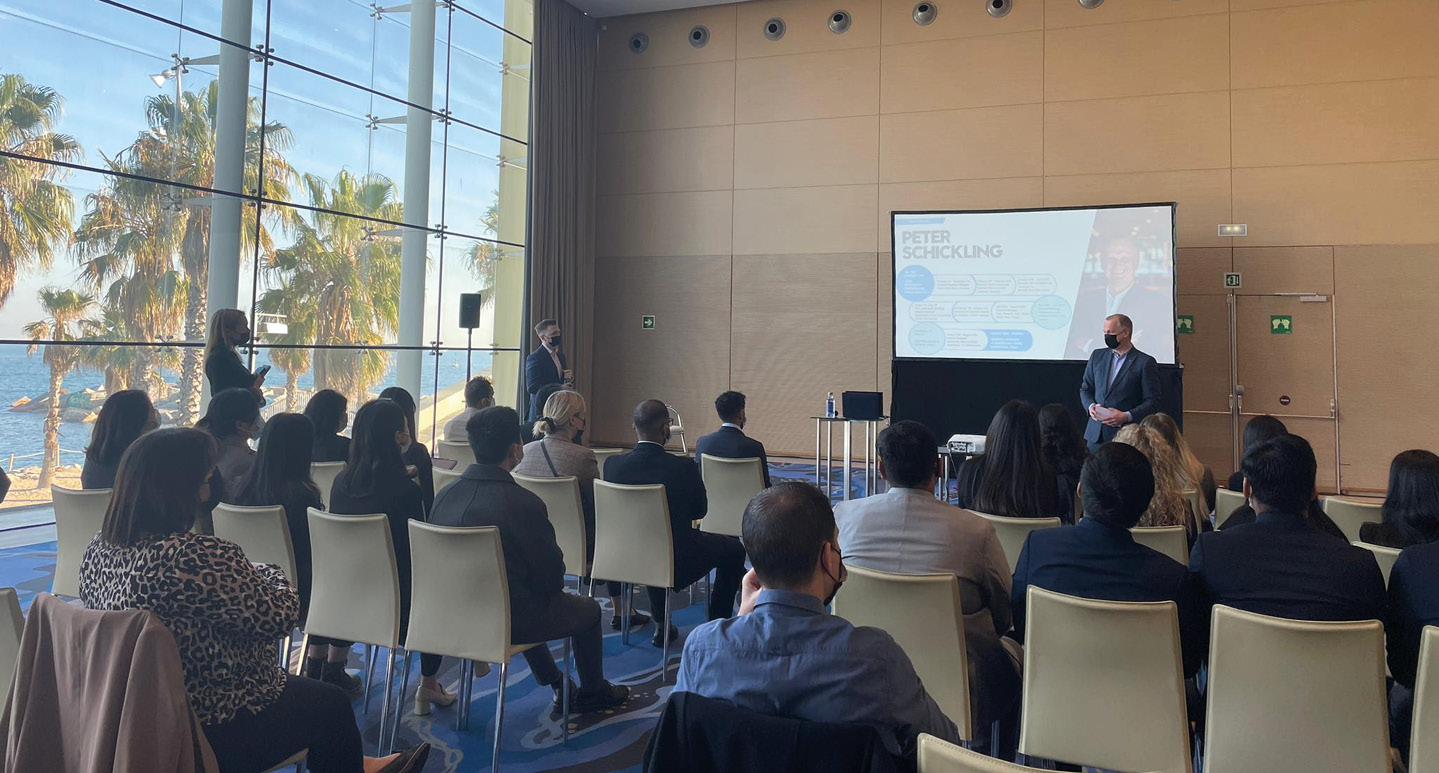 Next, Ben Couldridge from 8th Floor Consulting introduced to us the concept of what a consulting company can do for an independent brand. In a market full of international brands it can be difficult to get an independent hotel noticed; and this is where 8th Floor Consulting comes in – they help the hotel gain visibility and sell to different guests. The company is client centric and works with brands that they truly believe in. Another key takeaway is being consistent to your brand.
Following the two presentations we had lunch at the W and some free time before visiting Almanac Barcelona. This is a family run, boutique, luxury lifestyle hotel. We had the opportunity to tour the hotel, visit the standard room and the suite. The rooms are embedded with technology to make the customer stay more comfortable. Their design and concept are all tailored to giving guests a luxurious experience while being mindful of the environment around them. Their philosophy is to engage the hotel with the city and their extensive concierge team can help create personalized itineraries for guests. Following the presentation with General Manager R. David Salomon, we were treated to drinks at their Azimuth rooftop bar along with dinner at their restaurant, Virens.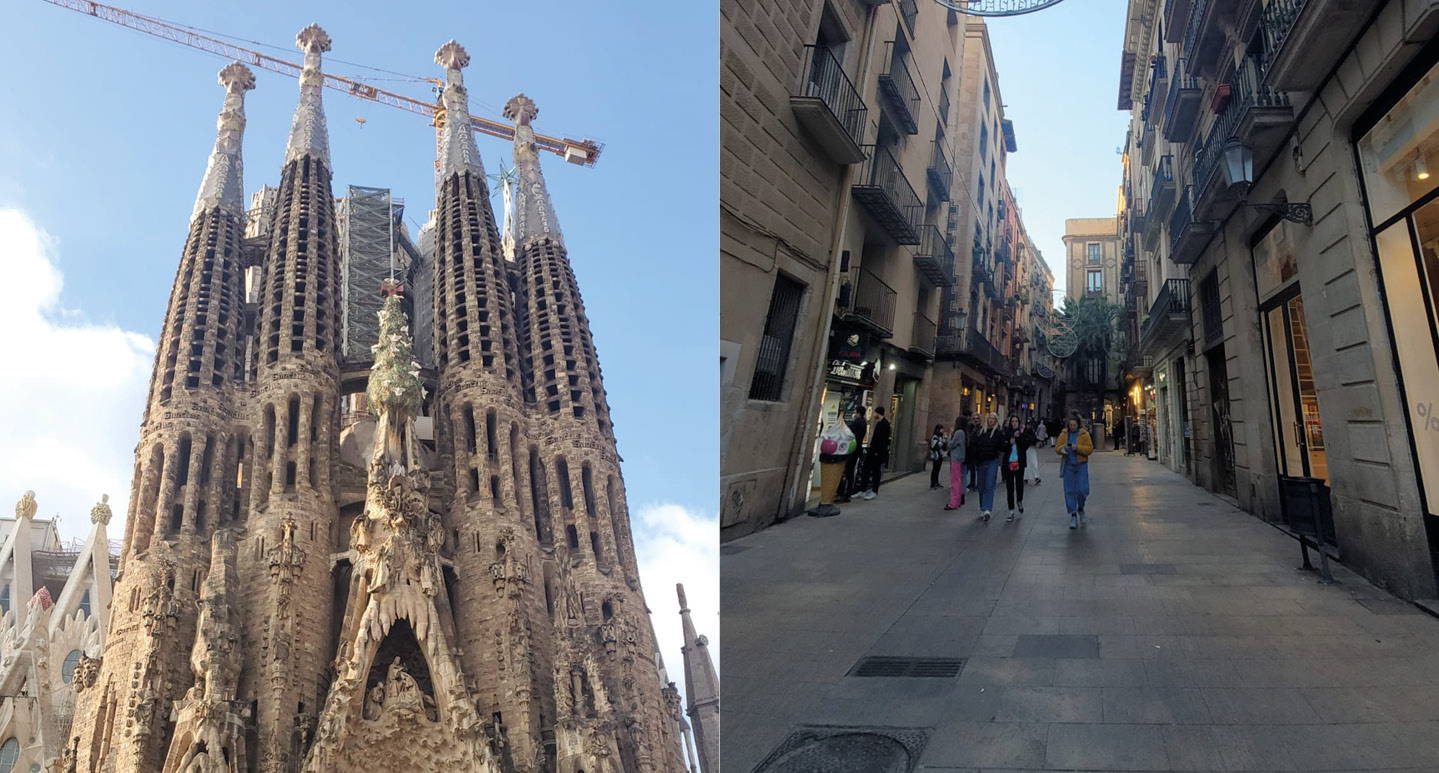 Day four
Our last full day in Barcelona began with free time in the city. We had a chance to explore on our own and take advantage of the sales!
We then met up again at The Edition Barcelona. We were treated to a two hour session by General Manager Julie Van de Kerckhove, Director of Human Resources Irene Rincón and Front of House Manager Iñigo Roy Azcorra. The trio took us through the brand's inception and its growth. We learned about the ethos and the emphasis placed on customer service excellence. They highlighted that there is always room to give better service and that asking a few simple questions, and anticipating customer needs, is how you can deliver on that. Following the session we got a tour of the space, and it was truly beautiful.
Our farewell dinner was at the Fire Restaurant at the W. This sit-down, multiple course meal was exceptional and a great way to end our field trip.
Day five
Our Barcelona experience was over; so it was time for rapid tests, packing, breakfast buffet, a few goodbyes, and the journey home. This field trip gave us all an opportunity to learn about hospitality through different venues, through experiencing excellent service, and through thoughtful presentations on what service excellence means.
    Our sincere thanks to Peter Schickling and the team at the W Barcelona for being exceptional hosts. And to all the companies and professionals who took the time to demonstrate hospitality excellence to our students.
Master your future
Hospitality, luxury, finance, real estate, innovation, entrepreneurship… whatever your career ambitions, we have a Master's that will help you achieve them.