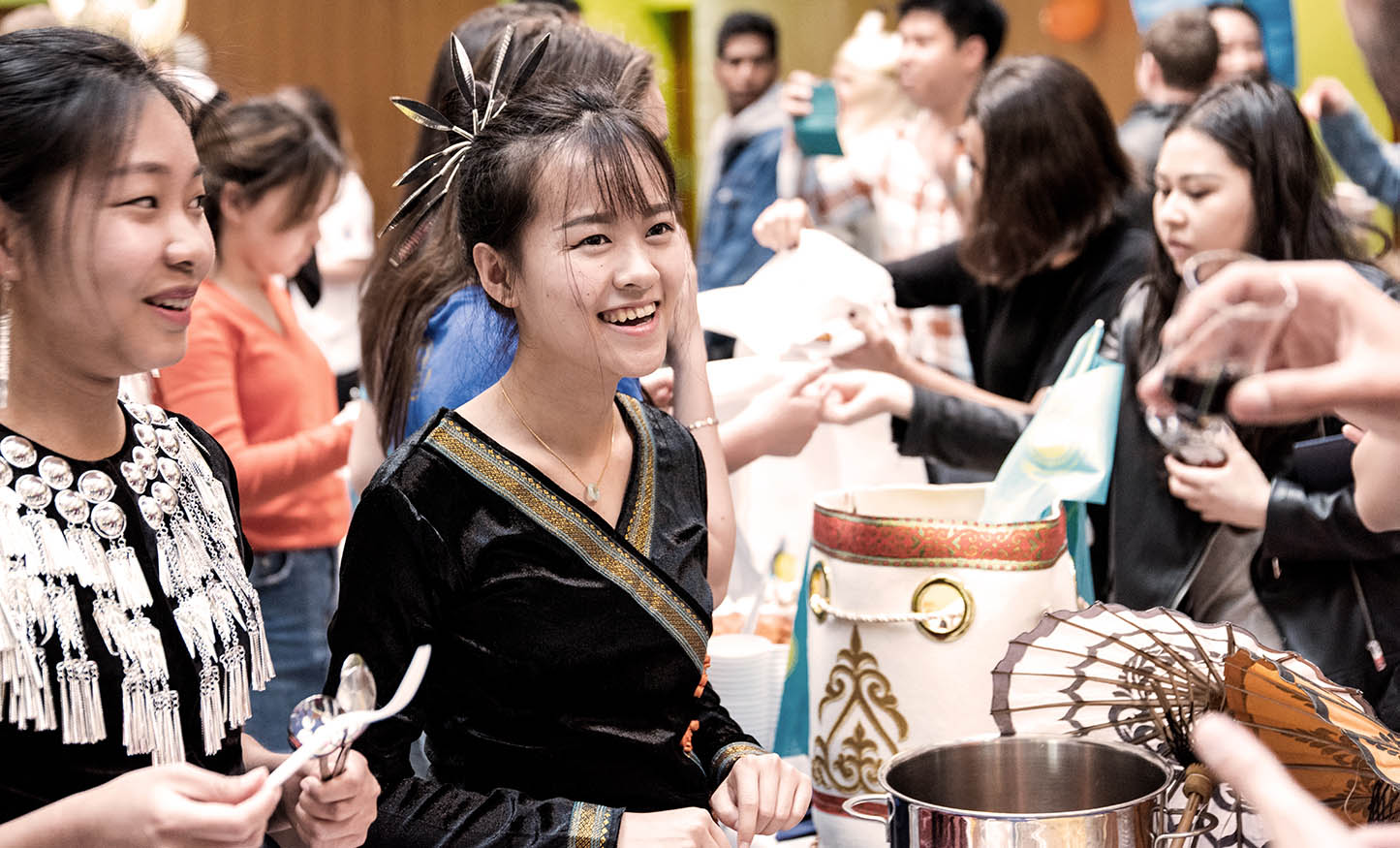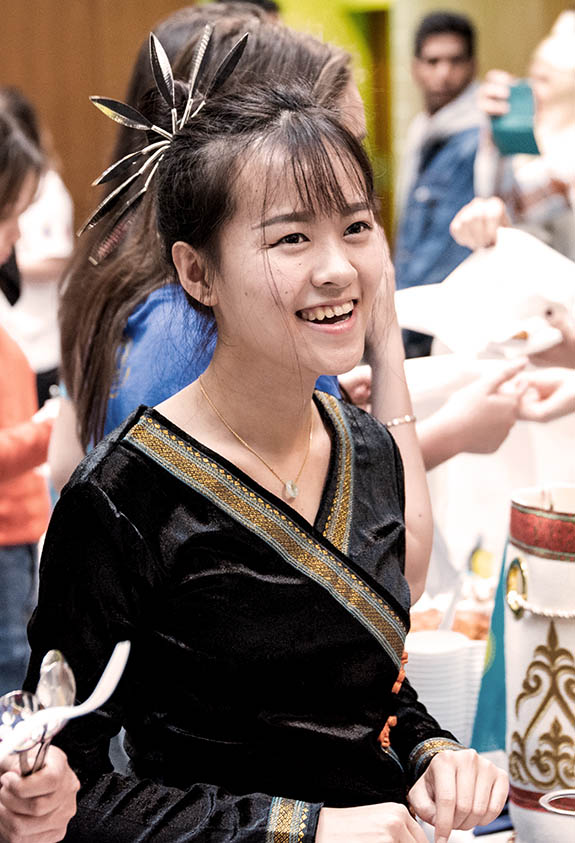 An essential pillar of Glion's approach to teaching its students is that the experience on campus echoes what is found in the 'real world' of hospitality.
The modern hospitality industry is truly global, employing people from every corner of the world. While on campus, you will have the opportunity to embrace multicultural richness that will be invaluable in your future. Our institution's depth of diversity is put in sharp focus twice a year, during student-led Cultural Fairs which showcase food and culture from across the globe.
Why is a multicultural environment key to your studies? How will it benefit you professionally in the future? Here we aim to answer these key questions, with first-hand accounts from students.
The benefits of cultural diversity
If you're studying at Glion, you are surely in pursuit of experiences that will broaden your understanding of people and how that can be leveraged to improve your skills in hospitality. You desire to see the world and its many incredible locations, while developing networks and relationships with key figures from different backgrounds. Your time at here will ensure that you are endowed with the experience and understanding you need to succeed in your future vocation.
Léopold Menegalli's experiences of life at Glion have been profound in creating a new understanding of how to connect with different people and why it is important to be well-versed as a communicator. "Studying in a multicultural environment represent in my opinion a big advantage," Léopold says. "Through assessment like group project, when you collaborate with sometimes up to four different nationalities, you will get ready to face an international career by knowing how to communicate and collaborate with different cultures."
In order to fully embrace the advantages of working with people, you will need to invest and engage in the interactions you have on campus. This isn't merely for developing your skills in dealing with future clients and colleagues; alongside residual benefits that include building up your network of valuable professional contacts.
Why I love studying multicultural environment
The diverse blend of people at Glion is at the core of what makes the school such a special place to study. Chahhat Lakhwani fell for the multicultural environment as soon as she arrived. It was clear that the platform to develop in such a unique space was more than worthwhile. "What I love about studying with people from such diverse backgrounds is that I am constantly learning new things about their cultures and values," Chahhat says.
The experiences Chahhat has had clearly stimulated a new understanding of the world and the people in it. "In Glion we have students from so many different countries and each country is unique in its own way. I have met people from all over the world and with them I have learned to see things from different perspectives."
The impact of our Cultural Fairs
This outstanding event presents an excellent opportunity to showcase the traditional and cultures of the more than 90 different nationalities currently represented. Long Kowalczyk enjoyed his experience, which was a feast for all the senses. "What I love the most are the organized events in Glion, especially the Cultural Fair," he says. "It is an event where students from each country cook their national dishes, dress up in traditional costumes and play authentic music from their country. Attending such a diverse event gives us a feeling that we just travelled all around the globe."
The most recent Cultural Fair took place on 21 November last year, at our Bulle campus. There were 11 different nations taking part in various activities. The Cultural Fair is an event that always brings a special festive atmosphere and perfectly demonstrates the Glion Spirt with the students.
As this demonstrates, your time at Glion isn't purely about professional development but also growing as a complete individual, and events like the Cultural Fair are ideal for increasing your understanding of yourself and others. The hospitality industry is growing evermore cosmopolitan and we reflect that in the diverse approach we take in developing our students inside and out of the classroom for future success.
Are you interested in studying at Glion? Simply share your details here and one of our dedicated Education Counselors will be in touch.