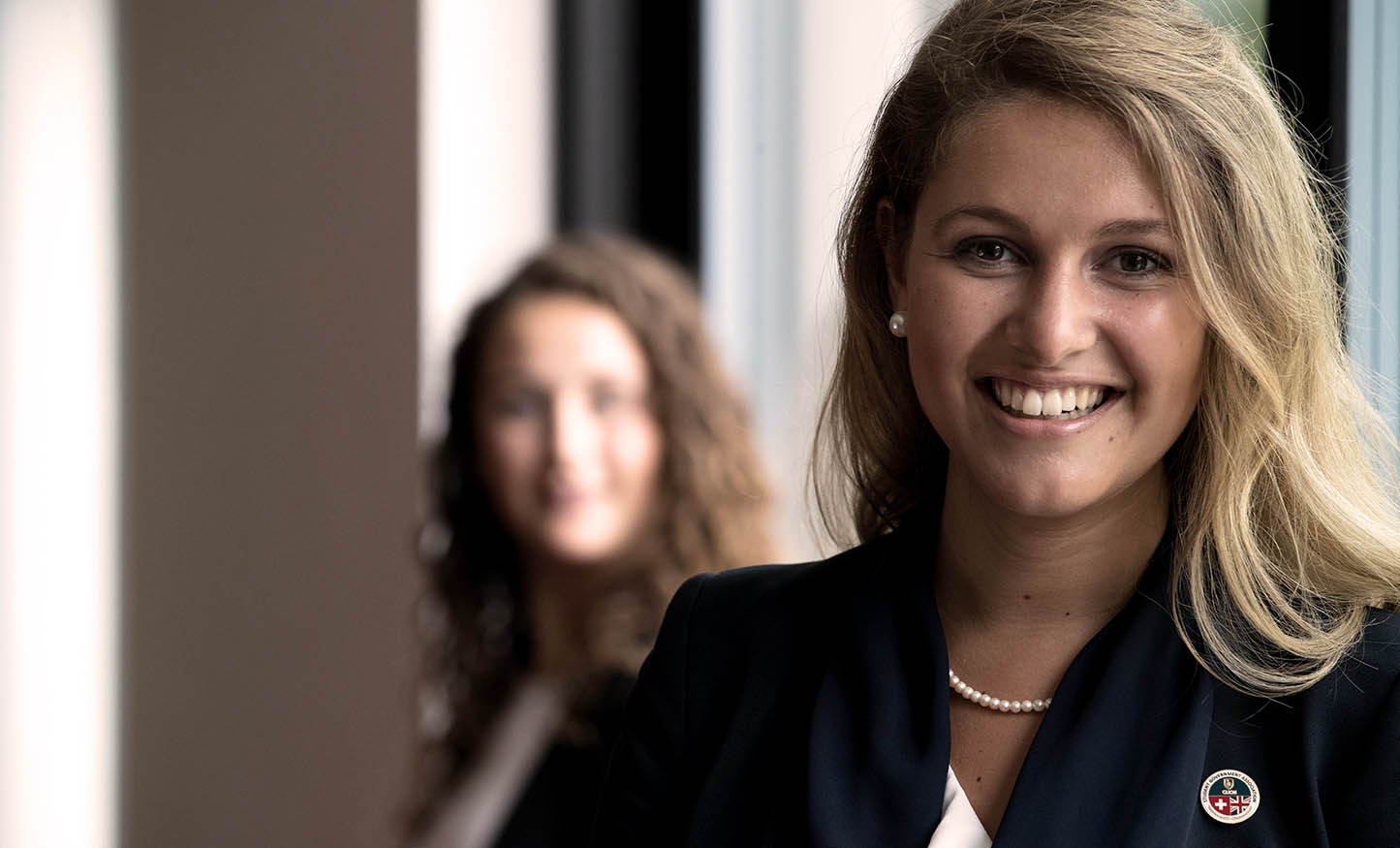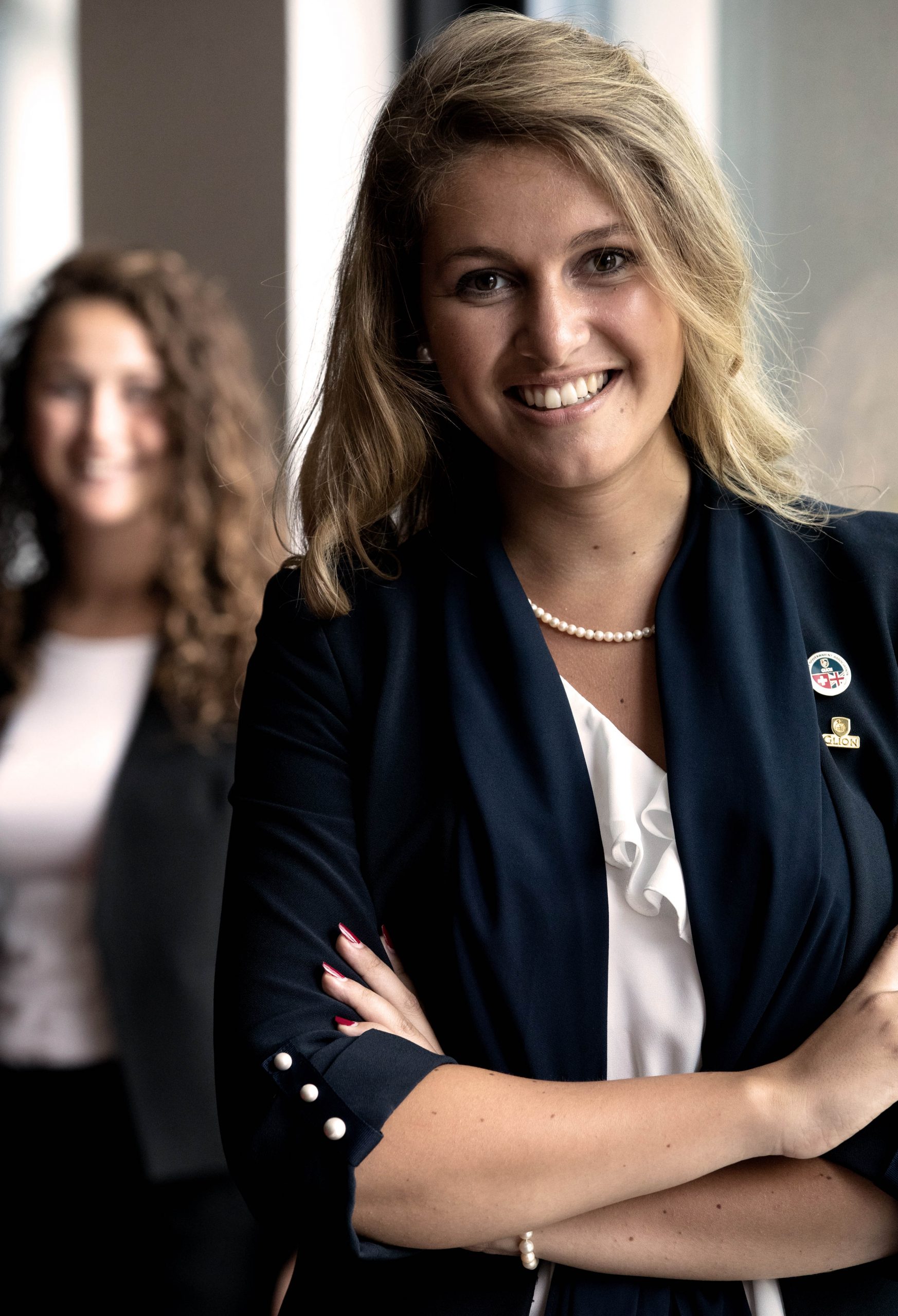 When your studies are done for the day, there's still plenty to do when you're a Glion student. You could head down to Montreux and Lac Léman (Lake Geneva), pop into Bulle for some entertainment or walk the streets of London, soaking up the history. Or you could stay on-campus and take advantage of the numerous committees and clubs, meet like-minded friends and have a blast!
Every semester, new committees are formed with the aim of bringing students and faculty together to share interests, strengthen skills and let off a little steam. As a Glion student you can create a new committee or club, and once approved, run meetings, events and even dinners if it proves popular.
This semester, there are eleven different committees and clubs on-campus, some long-established, some new, and all giving students a platform to grow. Here's a rundown:
Student Government Association (SGA)
Probably the most well-known organization, the Student Government Association (SGA) is a team elected by students, for students. The SGA is the student's voice at Glion and the connection to the academic and other departments. They are the custodians of the Glion Spirit, promoting it at every opportunity and constantly improving on-campus life for students. The SGA also plays an important role in coordinating with all the committees and clubs to deliver the countless events that happen throughout the semester.
Glion Networking Committee (GNC)
Every semester, the Glion Networking Committee (GNC) makes it possible for students to network with professionals from different industries – an essential leadership quality. The Networking Conference brings together major industry players from varied backgrounds to share their experiences and support students in starting their own business in, or outside of, hospitality.
At the 2017 conference, students were able to meet the former WorldWide Vice President of L'Oréal, Chanel's President of Fashion and the CEO and Founder of NPF Consulting Group. As you can see, the GNC is taken seriously by businesses and industry leaders.
Glion Charity Committee (GCC)
If you want to give back to society, then the Glion Charity Committee (GCC) is the one for you. Each semester a charity partner is chosen by students, and the committee works to raise funds and awareness through numerous events. Students are at the centre of the fundraising, coming up with ideas and carrying them out, providing the chance to get involved and give back to the community through volunteering.
All the hard work culminates in the main event of the semester, the Glion Charity Gala. All students are invited to the Gala to learn more about the charitable work and enjoy a moment with friends while supporting the nominated charity.
Glion Entrepreneurship Committee (GEC)
Have you got a business idea but don't know how to take the next step? The main goal of the Glion Entrepreneurship Committee (GEC) is to help students build their own company from scratch, providing them with the tools to succeed in hospitality and beyond. GEC events (such as 'Truffle Fest') and visits from industry leaders give students real-world experience to draw on and invaluable advice on how to develop their idea.
Wine Committee Glion (WCG)
We know what you're thinking, they just meet and drink wine for an hour, three times a week. While tasting wine is one of the perks of Wine Committee membership, it's a small one, as this group spends most of their time inviting professionals of the field to share their knowledge on-campus.
The WCG provides students with valuable additional knowledge about the food and beverage field, especially about the art of oenology and wine making. Students have the opportunity to network with experts and, yes, taste some of the finest wines from different regions.
Glion GradCom
Made up of mainly graduates, the Glion Graduation Committee (GradCom) works with current students and volunteers throughout the semester to collect funds for the Graduation Gala Dinner. GradCom is one of the most active committees on campus, with an event every week attracting students from the two campuses in Bulle and Glion.
While supporting graduation ceremonies, they also arrange events to bring students together, improving academic and personal lives, and creating a great vibe on-campus.
Glion Green Committee (GGC)
With a focus on raising environmental awareness and encouraging sustainable practices on campus, the Glion Green Committee (GGC) is a very important group at Glion. Their goal is to teach students how to be more sustainable in innovative and engaging ways. For their debut event in Bulle, they gathered student volunteers to clean the city's streets. The event raised awareness of both green practices and also the commitment of Glion students to respect their local environment – something the Bulle residents truly appreciated.
]
Glion Sport
Whether you're a budding Ronaldo or Candace Parker, the Glion Sport Committee is your gateway to every activity on campus. They frequently bring together students from both Bulle and Glion for sporting events, while cheering them on through the Glion Spirit. Amongst their goals, so to speak, is the promotion of sports across Glion campuses and to have the top teams amongst all the hospitality schools. They even have a motto: "We are one, we are united, we are Glion Sport".
The Arts Committee Glion (ACG)
The Arts Committee serves two important purposes, firstly to showcase talent of any kind within students across the Glion campuses. And secondly, to help other committees and faculty deliver engaging events. This includes audio-visual production to help bring spaces to life through unique and inspirational content. They recently launched their Arts and Photos Studios, where students can express their creativity and share their passion with like-minded friends.
Wine Club London
It's not just Bulle and Glion that get to sample the life of a sommelier, the London campus too has its very own Wine Club. The aim is simple – 'to promote students' enjoyment and appreciation of wine in the company of people who want to share their interest'. The tastings are designed to broaden students' understanding and knowledge of wine, and enable them to taste wines they might not have been able to or did not know existed.
Events include food pairing (a recent one being Verdejo wine with Iberico ham) in order to educate students on local flavours that complement a wine. A very useful talent in the F&B sector. Guest speakers are also invited to attend Wine Club events to keep students up to date on market trends and customer expectations.
Culinary Committee
Another UK-based group, the Culinary Committee exists 'to broaden students' experiences of various food and beverage experiences in London'. From the understanding of ingredients to the final composition, the committee lives and breathes F&B.
The group organizes events that provide culinary experiences for students, allowing them to discover new trends and varied cultures. Networking opportunities and hotel visits are also arranged, helping students to better understand food and beverage outlets. Industry guests are a common feature of the events, either joining the committee on-campus or offering the use of their own restaurant facilities.
A great way to spend your spare time
As you can see, whichever Glion campus you find yourself on, there are plenty of committees and clubs to join and enjoy. Whether you're in it for the social aspect, to discover something new or to indulge a passion, you're guaranteed to meet like-minded friends and improve your leadership, communication and interpersonal skills.