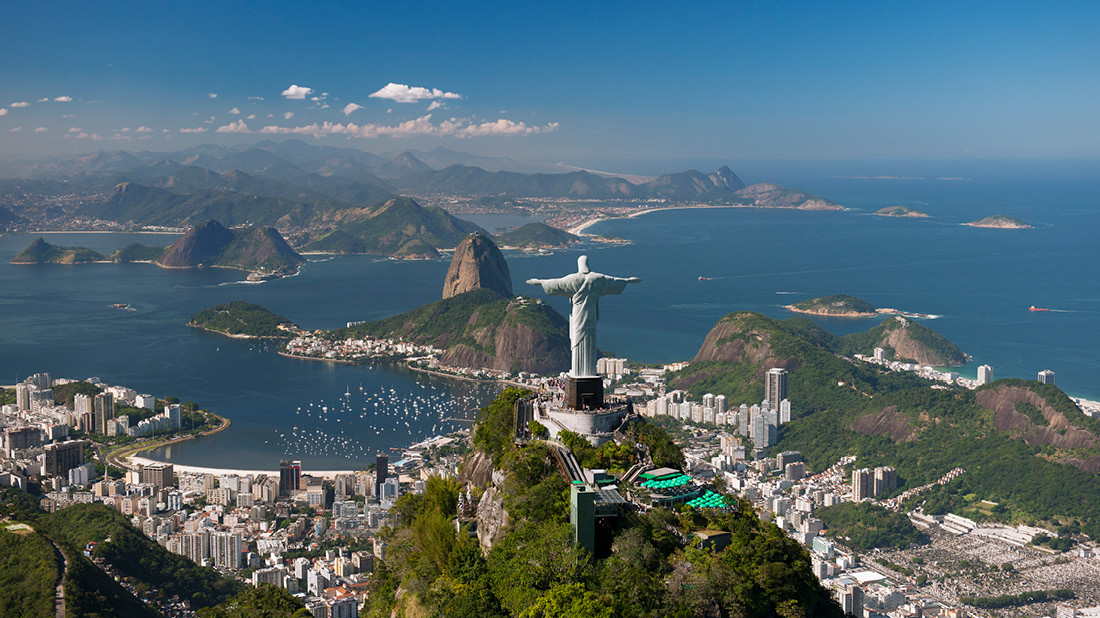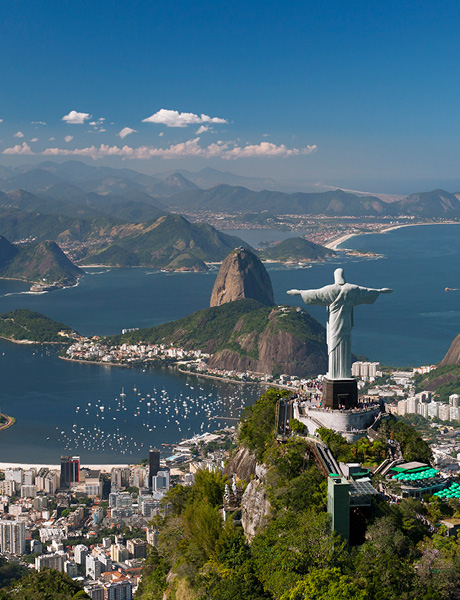 The Insider is hopping from continent to continent, taking a closer look at some of the most interesting and significant luxury hotel openings. We stop the tour bus this time in Central and South America, where we check into hotels in vibrant city center locations as well as more out-of-the-way spots…
Anantara Mamucabo Bahia Resort, Brazil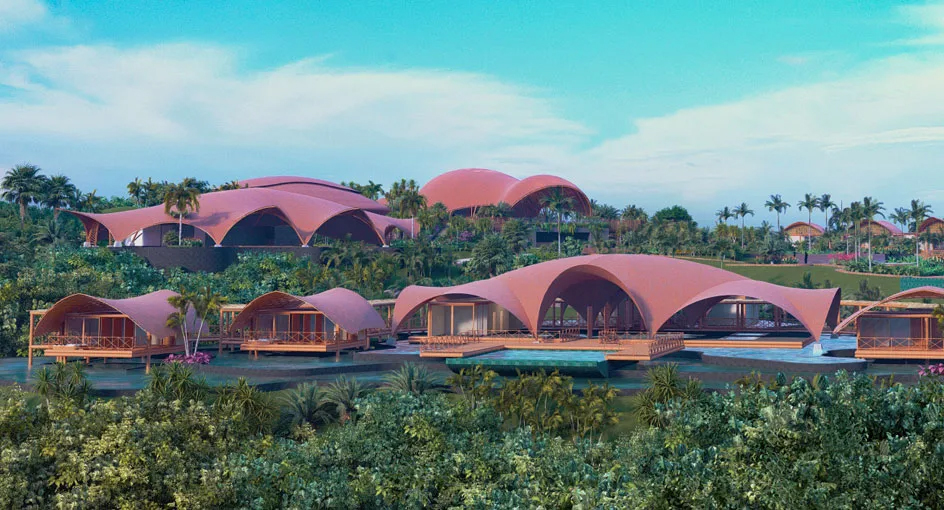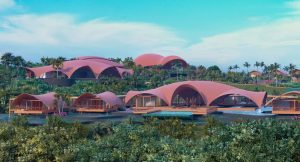 When it opens to guests in 2025, Anantara Mamucabo Bahia Resort will represent the luxury brand's debut both in Brazil and the wider South American region. Spread across a vast 500,000 square meter site, the resort will offer a total of 116 guest rooms, suites and pool villas, with sizes varying from 70 to 163 sq. m.
Making use of its more-than-generous plot, the resort will boast two outdoor swimming pools, a beach club and water sports area, plus a kids club and an area for babies and infants. The main pool will feature a multi-level 'waterfall' design, creating different environments for relaxing and enjoying the water.
Inside the beach club, guests can choose between three restaurants. One will serve regional cuisine from Bahia, while the main restaurant will offer contemporary international and Brazilian cuisine with a view overlooking the entire grounds. An Asian restaurant will be located in the central area of the resort, providing a stunning view of the Mamucabo River, from which the resort gets its name.
https://www.anantara.com/en/mamucabo-bahia-resort
Royal Palm Galápagos, Curio Collection by Hilton, Galápagos Islands
With the opening earlier this year of its latest Curio Collection property, Hilton became the first international hotel brand to set foot in the stunning Galápagos Islands. This internationally famous island grouping sits around a thousand miles from the coast of Ecuador and is home to a UNESCO World Heritage site which adjoins the hotel's 160-hectare estate.
The hotel itself consists of 21 villas and deluxe rooms, which are built in the style of an Ecuadorian Hacienda and have been newly refurbished as part of the Curio Collection acquisition. Because it sits in a valley between two extinct volcanos, guests have the ability to explore no fewer than nine sites of geological interest, from craters to lava tunnels.
The hotel's 50-seat Royal Palm Restaurant serves delicious international and local cuisine featuring fresh ingredients from its house farm and fish caught fresh that day. The wine cellar reflects the eclectic nature of the menu and includes an extensive range of some of South America's best wines. On warmer nights, guests are encouraged to dine alfresco on the terrace under the equatorial stars.
Work continues to upgrade the property, with a new spa expected to be open by the end of this year and the pool set to be refreshed by mid-2023.
https://www.hilton.com/en/hotels/gpsrpqq-royal-palm-galapagos/
Andaz Condesa Mexico City, Mexico
If our first two properties are more about 'getting away from it all', our third pick is a very different prospect, as it is opening amid the energy and vibrancy of Mexico City! This is the second Andaz luxury lifestyle hotel in Mexico (after Andaz Mayakoba Resort) and it's set to welcome its first guests in January 2023. It forms part of the I421 mixed-use complex, formerly known as the historic Conjunto Aristos.
The hotel incorporates 213 guestrooms and 20 suites, a fitness center, spa, plus state-of-the-art meeting and event facilities. To complement the area's thriving culinary scene, the property will offer four distinct F&B outlets. Additionally, Andaz Condesa Mexico City will feature one of the city's tallest rooftop pools, providing exceptional views.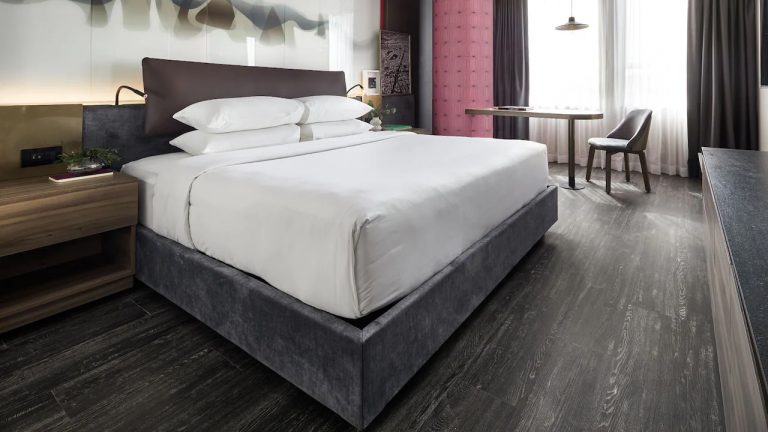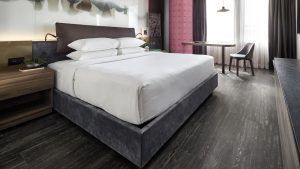 In keeping with the more relaxed and quirky vibe of the Andaz brand, the hotel also offers a 'dog bar', with a play area for dogs to enjoy while their owners sip cool drinks. The stylish room designs also mirror the laid back vibes of the surrounding area.
https://www.hyatt.com/en-US/hotel/mexico/andaz-mexico-city-condesa/mexaz
SLS Puerto Madero, Buenos Aires, Argentina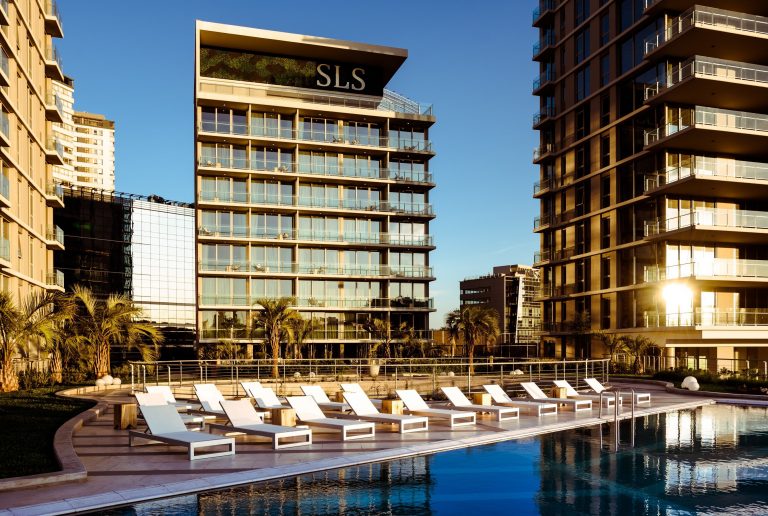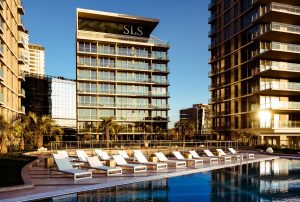 Showcasing a fresh, modern design conceived by the legendary Italian Piero Lissoni, the SLS Puerto Madero becomes the first SLS-branded property to be opened in South America. It has 58 suites and 134 residences, all designed to complement the distinctive verve of Argentina's capital city. Floor-to-ceiling windows lead to private furnished balconies that overlook the city's downtown area and nearby dockyards. Understated touches, like hardwood floors and striking black accents, further instill a refined ambiance in each room.
Onsite amenities include the Argentinian-style grill LEYNIA, which is inspired by flavors from Japan and incorporates its own a sushi bar together with wood-burning grill. The Ciel Spa wellness facility, meanwhile, comprises an outdoor swimming pool, fitness center, individual and couples' treatment rooms, plus gendered locker rooms equipped with their own steam rooms and relaxation areas.
"Argentina, and especially Buenos Aires, hold a very special place for our team and family," said Jon Paul Perez, President of Related Group, lead developer at SLS Puerto Madero. "As our first project in the region, we went to great lengths to make sure the property led the market in terms of design, amenities and art. We are confident the final product is one the entire Puerto Madero community can be proud of."
https://www.sbe.com/hotels/sls-hotels/puerto-madero
Watch out for issue 10 of The Insider, in February 2023, when we will be scouring another region for its most exciting luxury hotel arrivals…
Photo credit:
Main image – Jeremy Walker/Getty
A first-class ticket to a global career
Our Bachelor's in International Hospitality Business provides a perfect springboard to an exciting career that could take you to any country you desire.