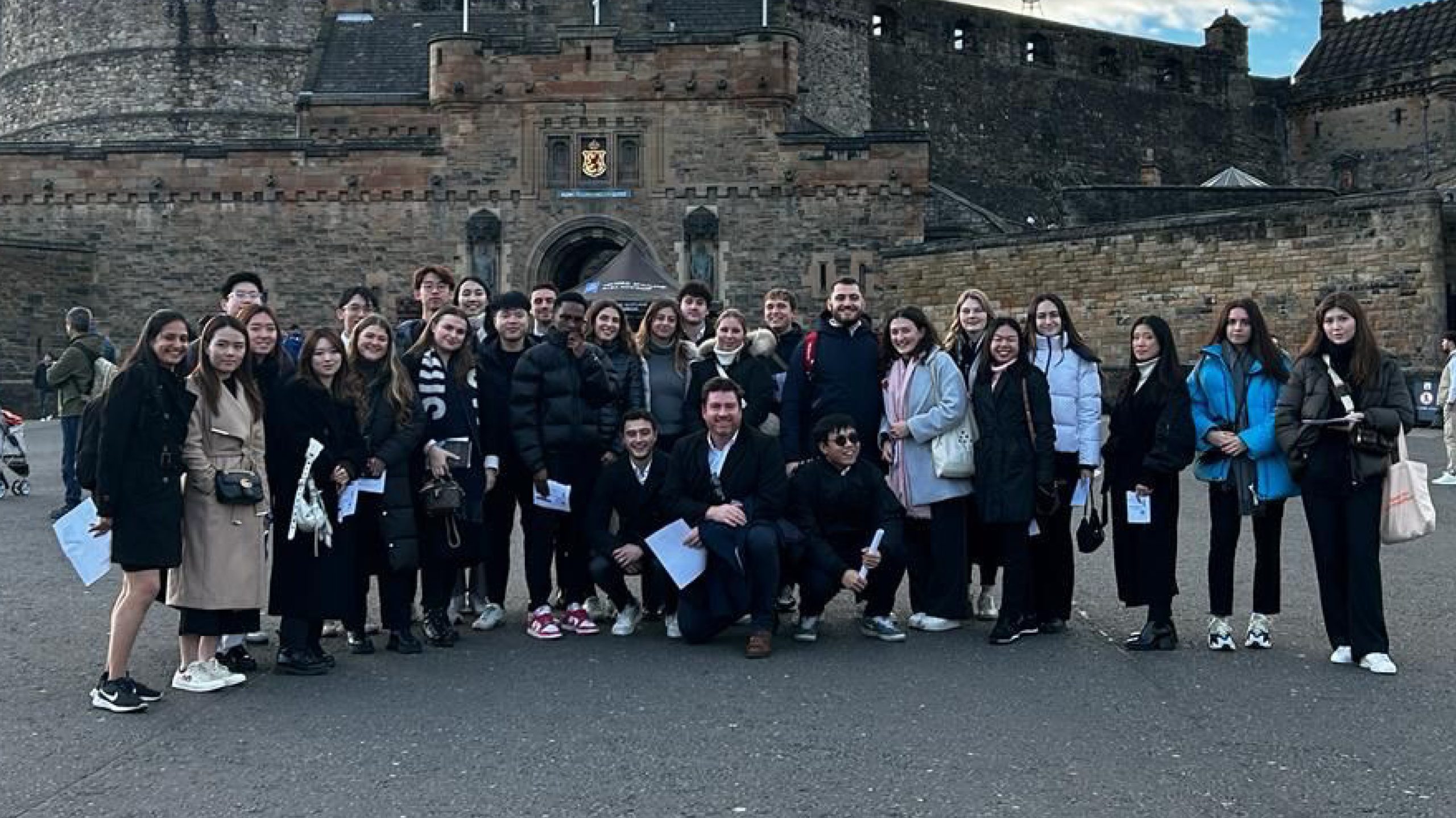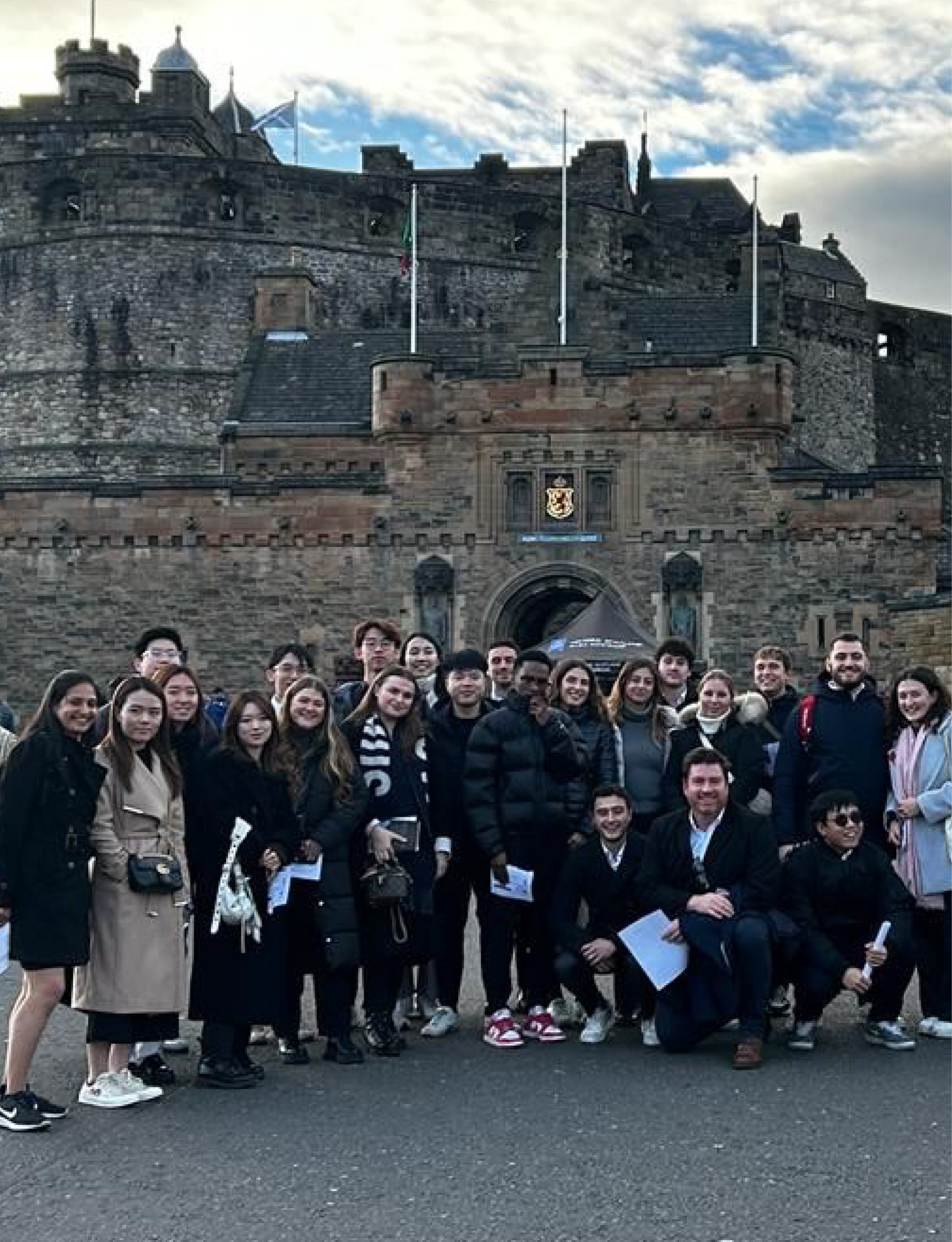 When it comes to luxury, there are some things you can't teach in the classroom, as BBA7 students discovered during a high-class trip to the historic Scottish capital city of Edinburgh.
There is no better way of gaining deeper understanding than to see what you have learned in theory applied in the real world. That's why each of our programs at Glion includes first-hand industry exposure. And why a group of semester 7 Bachelor students from our London campus visited the Scottish capital Edinburgh on a luxury-themed business field trip perfectly in keeping with their Luxury Brand Strategy specialization.
Organized by Senior Lecturer & Program Manager London, Peter Meyer, and Academic Office and Program Coordinator, Samriti Bajaj, the trip was an ideal opportunity for students to learn about many different aspects of luxury hospitality by experiencing it first hand in a UK city that's second only to London in its appeal to tourists.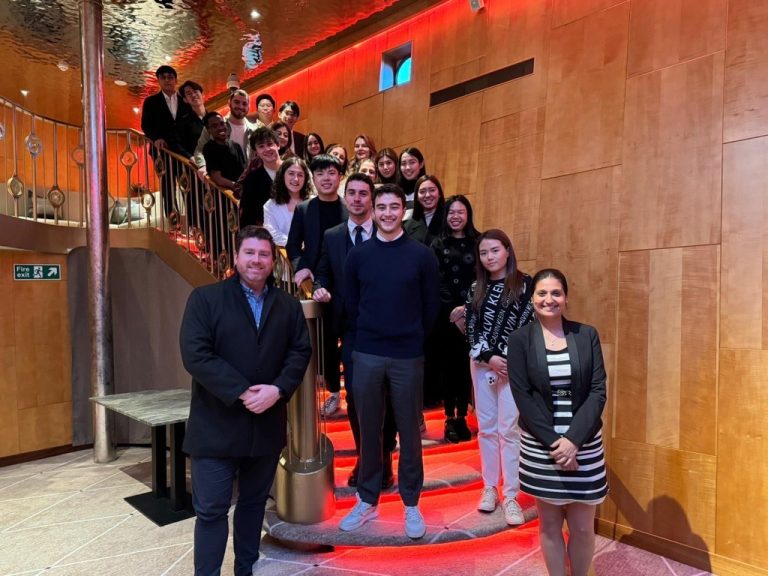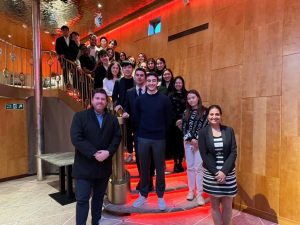 Almost as soon as the group arrived in the city center, they grabbed a slice of fine dining, enjoying a high-quality two-course lunch at the chic contemporary Italian restaurant Amarone. Suitably fortified, our students then checked in to their accommodation for the trip – the Braid Hills Hotel – a high-end 19th century stone-built residence that offers panoramic views over the city.
Following some free time spent exploring the nooks and crannies of Edinburgh's medieval old town, students got the chance to sample contemporary European cuisine at Taisteal, a restaurant that combines the best local Scottish produce with ingredients and culinary techniques from around the world.
If day one was a tantalizing amuse-bouche, day two took the experience to a higher level. Students visited the exquisite four-star luxury Scotsman Hotel, where they were treated to a guided tour and got the chance to meet its recently-appointed General Manager, Jan Coskun.
A Royal appointment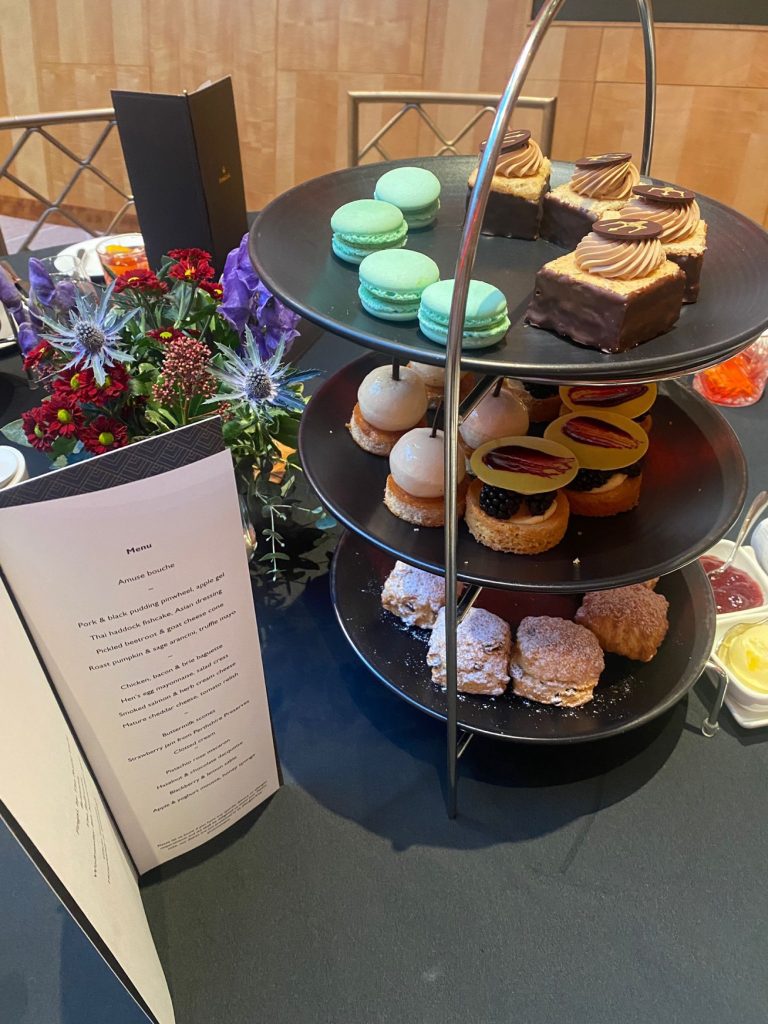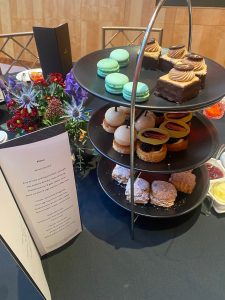 From there, the party took in the luxury delights on board the majestic Royal Yacht Britannia, once the late Queen's floating residence, before nipping to the Amber Restaurant and Whisky Bar for award-winning Scottish cuisine and a tipple of their finest whisky.
More regal pursuits ensued, with the students following in the footsteps of soldiers, kings and queens as they strolled around historic Edinburgh Castle, a guided tour that included a talk given by the building's Events Supervisor Matt Ross.
With appetites suitably whetted after free time enjoying the delights of the city center, our BBA students took in a taste of contemporary Scottish fine dining at the sophisticated Cellar Door Restaurant, nestled under the historic George IV Bridge in Edinburgh's old town.
They were to get a sweet taste of luxury first thing on day three of the business field trip too, with a chance to immerse themselves in the world of chocolate at Edinburgh's Chocolatarium, where they not only witnessed how chocolate is made but also got the chance to create their own chocolate bars.
Our group of Bachelor students then got the opportunity to indulge in an afternoon tea on board the Royal Yacht Britannia's sister ship the Fingal, now a luxury floating hotel, where they dined privately in the boat's opulent ballroom. Students then got some free time to roam around Edinburgh's Haymarket district before dinner at top-notch seafood bistro First Coast.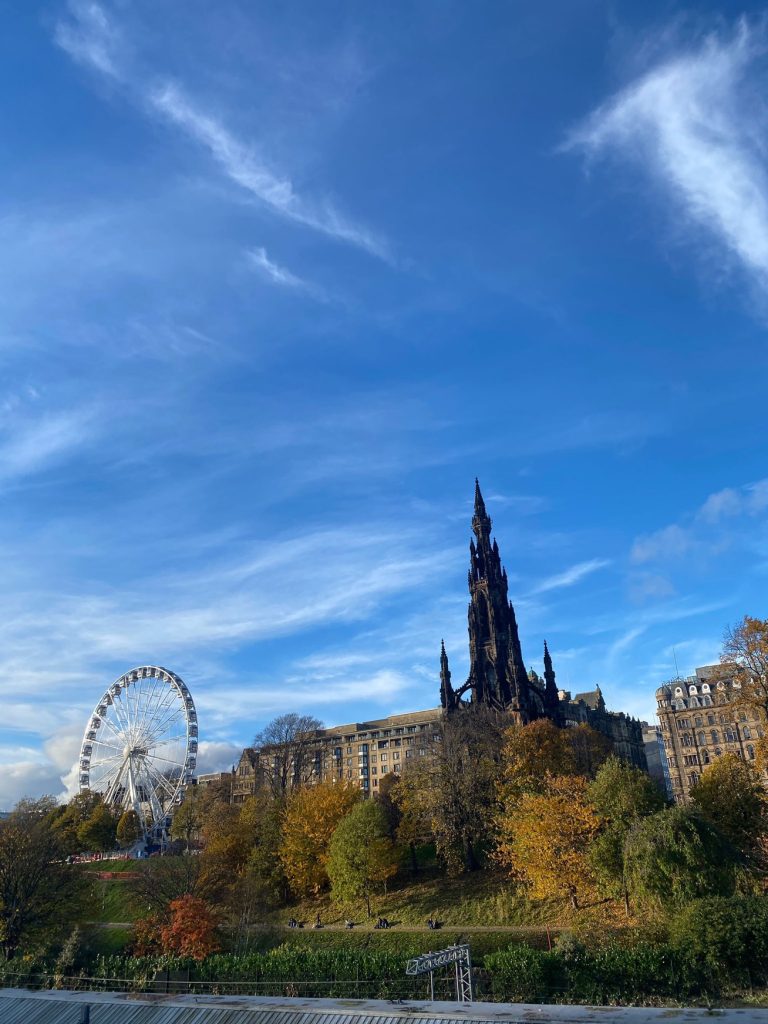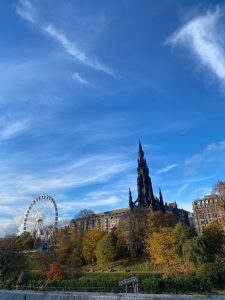 The final day of the field trip afforded students the chance to unwind with a leisurely stroll around the city center before lunch at the elegant Café Andaluz and the train trip back to London's Euston station.
Real-world education
"These trips really enhance students' experience and education, with real-life examples in the world of hospitality," says Peter Meyer. "They open students' eyes to life in the industry and enable them to further develop their personal and professional skills.
"Field trips also give students the chance to enjoy themselves as a group away from their usual 'on campus' life before they prepare to embark on their post-graduate journeys. Edinburgh fit the bill perfectly, since we got to enjoy some wonderful touches of luxury, royal locations, unique presentations and wonderful cuisine."
Be wise, specialize
Luxury Brand Strategy is among the final semester specializations offered by our Bachelor's in International Hospitality Business. Click the link to discover more.