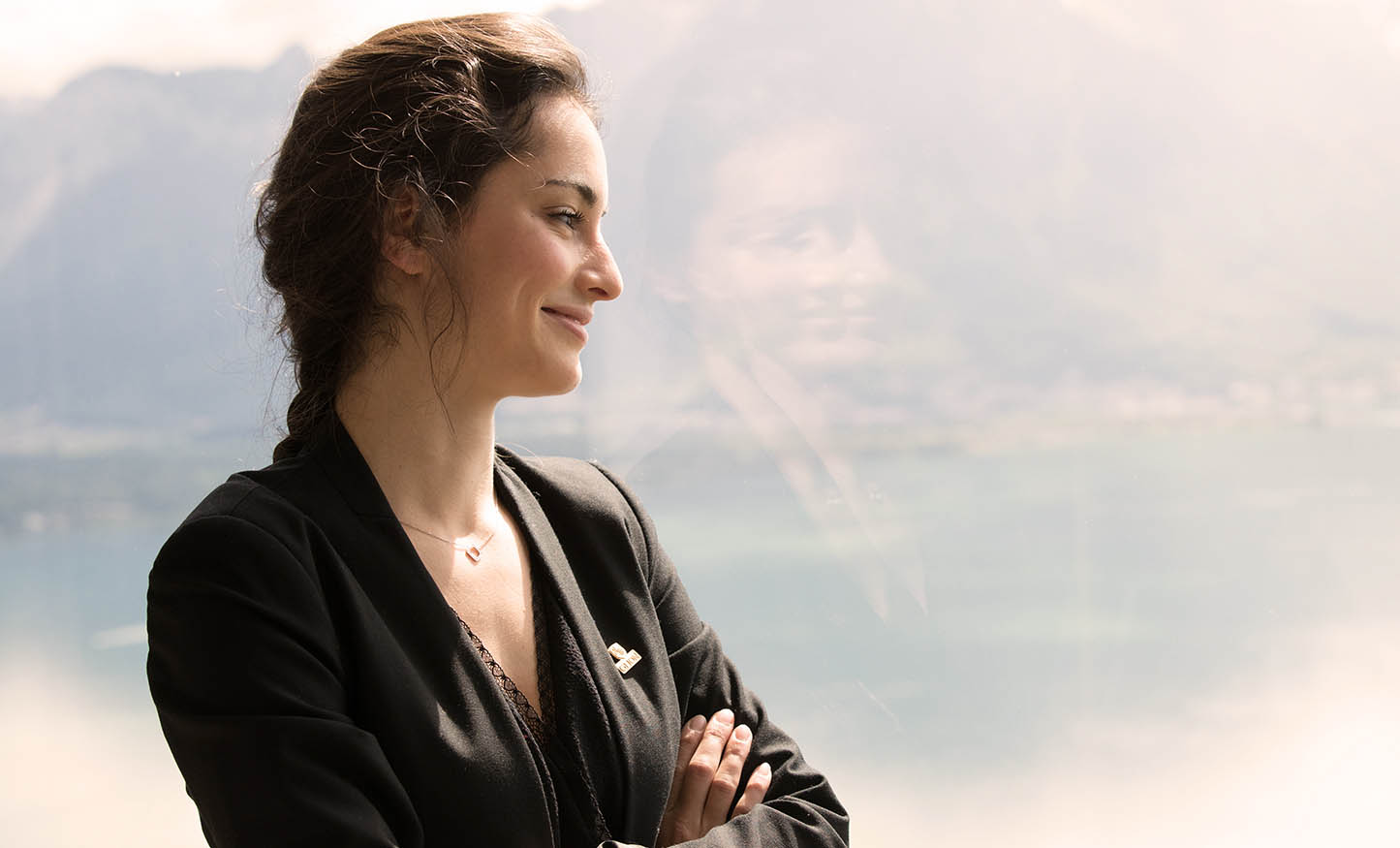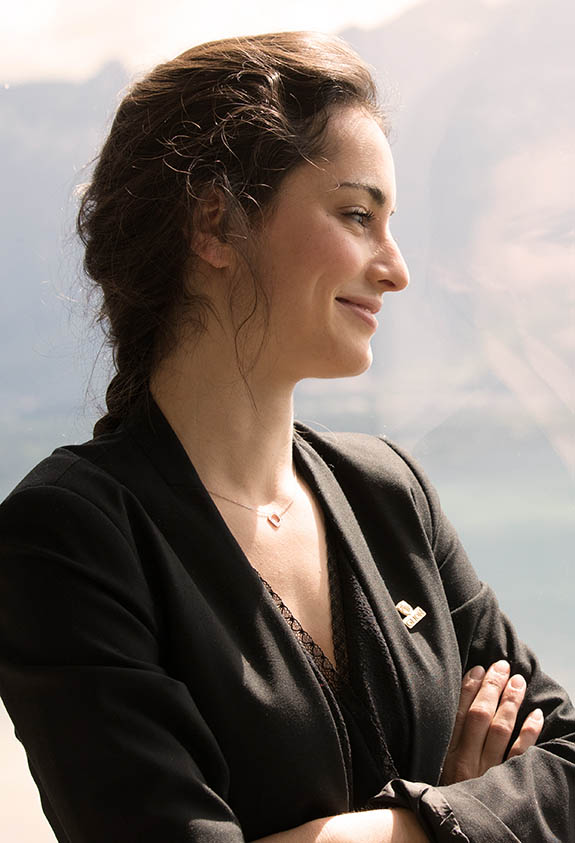 It's true that "you never get a second chance to make a first impression," and as one of the world's best hospitality management schools, we know exactly how much first impressions matter. As humans, we make many decisions about people and things in fractions of a second, such as trustworthiness, success and intelligence. But rather than rush the process, we give prospective students considering Glion a whole day to visit the campus, meet faculty and feel welcomed by students.
According to many of our students, the day they visited Glion was the day they decided that Glion was the only school for them. That is why we encourage prospective students and their parents or sponsors to come and experience Glion first hand. After all, choosing a university is like choosing one's first home; it's a decision that merits consideration and advice from trusted people.
Here, we've collected our student's comments about their first impressions of Glion, and selected a few pearls of wisdom to help prospective students understand what makes Glion different.
International Environment
"Before enrolling at Glion, my mom and I took a trip to visit four schools in the Lake Geneva "Riviera". My first impression of Glion was – international. I felt like I could fit in well in this environment, everyone was extremely welcoming, polite and professional."
Vasily Grogol '16, Bachelor's in Hospitality Management with Finance and Revenue Management with Honors
Classy Charm
"One of the things that impressed me the most when I first visited the school was the soft skills and the charm of the students. I never met such outgoing and classy young adults as the students who received me during the open day. I wanted to acquire those social skills myself. I was thrilled to hear that those students lived and worked day-to-day with other students from all over the world and also had amazing international work experiences at such a young age."
Grisha Davidoff '15, Bachelor's in Hospitality Management with Honors and Merits
One big family
"My first impressions of Glion in a few words would be: excellence, unique and international. When I arrived on campus for the first time, I knew immediately I made the right choice and even after studying almost a year here in Glion, I am still impressed every single day by what this school has to offer to its students. I am very proud to be part of this amazing family!"
Matteo Manieri '20 MSc in International Hospitality Business
"When I first arrived at Glion, I knew exactly what hospitality meant! Everyone was extremely warm and welcoming. My teachers not only gave me a personalized learning experience to enhance my understanding but, also, ensured my colleagues and I were settling in well and enjoying our Semester 1 practical arts experience. From the very first day I had made friends from all over the globe, that I knew are going to be friends for life. To me Glion is my second family."
Simran Bherwani – current Bachelor's in International Hospitality Business student
Friendly and Inviting
"I chose Glion because it is one of the leading hospitality schools in the world, and for the environment it has to offer. The term "Glion spirit" is not one "Glioners" use loosely. From the day I took a tour of the campus, I could see and feel such a friendly and inviting environment. There was a great chemistry between the pupils and staff that showed how every person is valued and is taken seriously."
Sara Hekal '16, Bachelor's in Hospitality Management with Event Management
"Glion is very welcoming and has a lovely, friendly environment, the students and staff made me feel like I was part of their family and they helped me with everything I needed."
Helene Calanca '15, Bachelor's in Hospitality Management
"Arriving in Glion on my first day was quite an experience, for a second I wondered what I was doing there. Everyone seemed so much more professional than me, I was feeling lost in this crowd. However, this feeling didn't last for long as I immediately had the chance to get to know many other students who made me experience the Glion Spirit. It also made me understand that those upcoming three and a half years will certainly become an amazing experience and memory and will shape me into the person I am today."
Nathan Favre – current Bachelor's in International Hospitality Business student
"When I first arrived in Glion I was scared because I did not know anyone and I was quite shy. However, I felt the 'Glion Spirit' from day one. The school environment is incredible and the students are wonderful people: I truly met friends for life.
The teachers are exceptional and inspirational and they are always available if you need any help with your career. Here in Glion, I am learning to express myself in the best way and I can truthfully say that Glion met my expectations. Choosing Glion has been the best choice I have made."
Maria Bortignon – current Bachelor's in International Hospitality Business student
Personal Attention
"I knew Glion has a magnificent international reputation, but I chose Glion mainly because of its personal approach. During the admissions process, the people at Glion treated me as an individual, with respect for my personality. They showed a sincere interest in me and treated me perfectly. This sense of hospitality is important to me and it is why I decided to join the Glion community."
Rebecca Huber '16 Bachelor's in Hospitality Management
Not like any other University
"I expected Glion to be just like any other university, having an enormous campus. Also, I expected it to be a multicultural institute with a well-trained team of teachers. I believe Glion met my expectations at the highest level and the fact that it is not like any other university is what makes the difference."
Utkarsh Gupta '15, Bachelor's in International Events Management with Honors
First Choice for MBA
"Choosing the right school and location for hospitality studies is not something to be underrated because the circumstances, curriculum, and friends affect you the most. Among the many schools in Switzerland where I applied for MBA, Glion was my first choice and I never changed my mind. Glion is one of the best hospitality schools in the world. That fact alone is reason enough to come here."
Sandra He Zhang '15 MBA
The Glion London Difference
"Glion London is all about opportunities, it's lively and enlightening – it's definitely an experience of a lifetime. The opportunity to spend one semester on our London campus is one of the most crucial changes during my time at Glion. I get to live in London and see what one of the most mature luxury hotel markets is like, meet new people, and experience a university campus that has more than 9'000 students from 140 different countries. Glion London is a completely different university life experience than Swiss campus."
Yvette Liu, '17 Bachelor's in Hospitality Management
"I came to an Open Day and was impressed. To describe Glion London in three words, I would say it is 'multicultural', 'professional' and 'distinct'. With regards to student life, you're in London, so if you can't find what you want, then you're not looking hard enough! Glion London also provides opportunities to network in London, whether through hotel visits, on-campus presentations from hotel representatives, or by providing volunteering opportunities at events."
Penn Chai, '16 Postgraduate Diploma in Hospitality Management
"A University should be a place of light, of liberty, and of learning. Glion stands on all these values. My first day here was filled with a lot of enthusiasm and a bit of anxiousness. New place, new people, a whole new start.
I started with the Hospitality Immersion Programme since I was not from hospitality background. This gave me an insight to the world of hospitality. As soon as my journey in Glion as a Master's student began I was determined to become a Glion Ambassador. This helped me to develop my soft skills. Glion is the best place to get global opportunities and this was my best decision ever."
Radhika Nijhawan – current MSc in International Hospitality Business student
Are you ready for a first impression?
As these testimonials show, first-hand experiences can make a big difference when making the important decision of where and what to study at university. That's why we invite all candidates to visit Glion Institute of Higher Education on our campuses in Glion and Bulle in Switzerland, or Glion London in the UK.
The following links will provide you with more information on how and when to visit Glion: