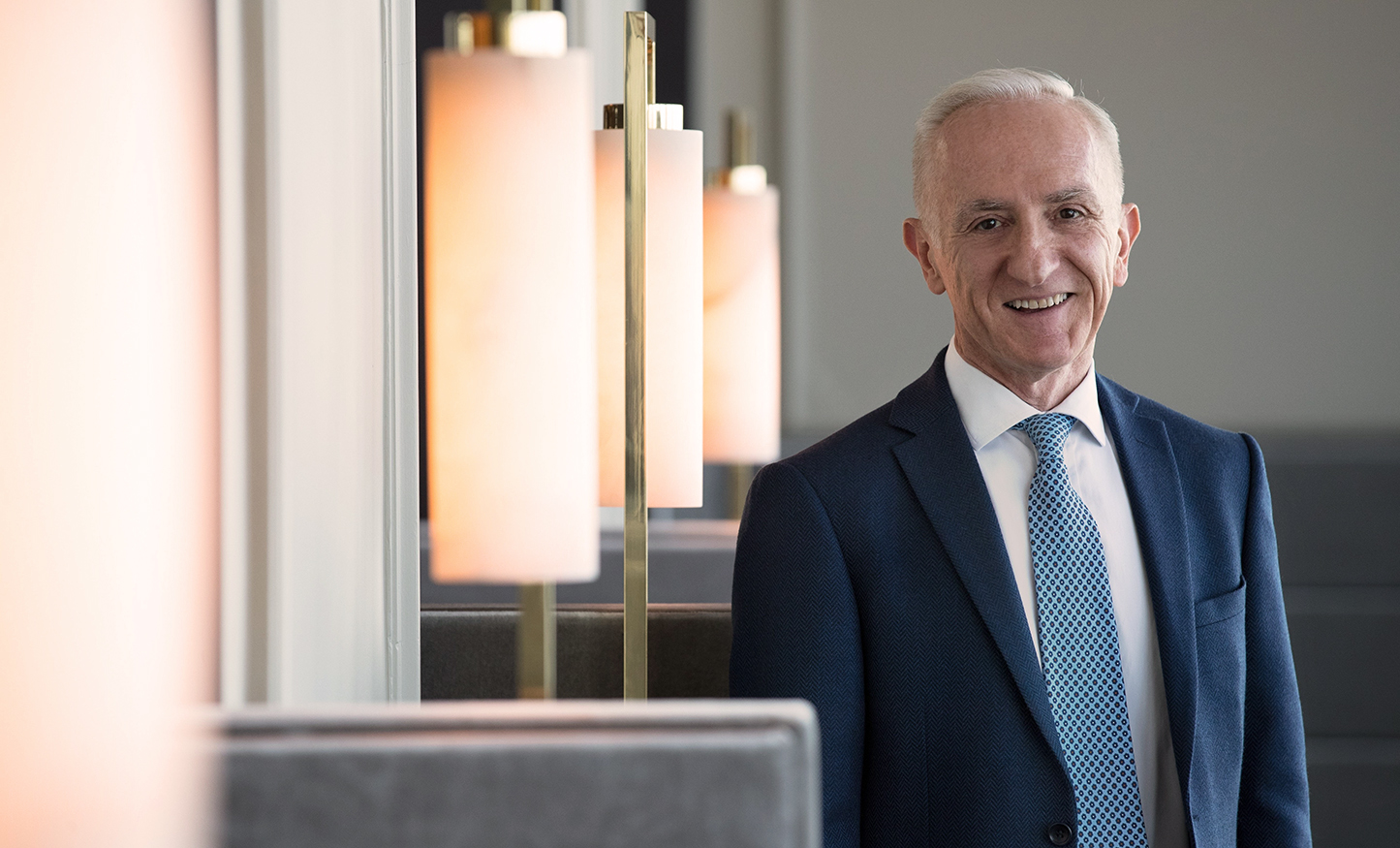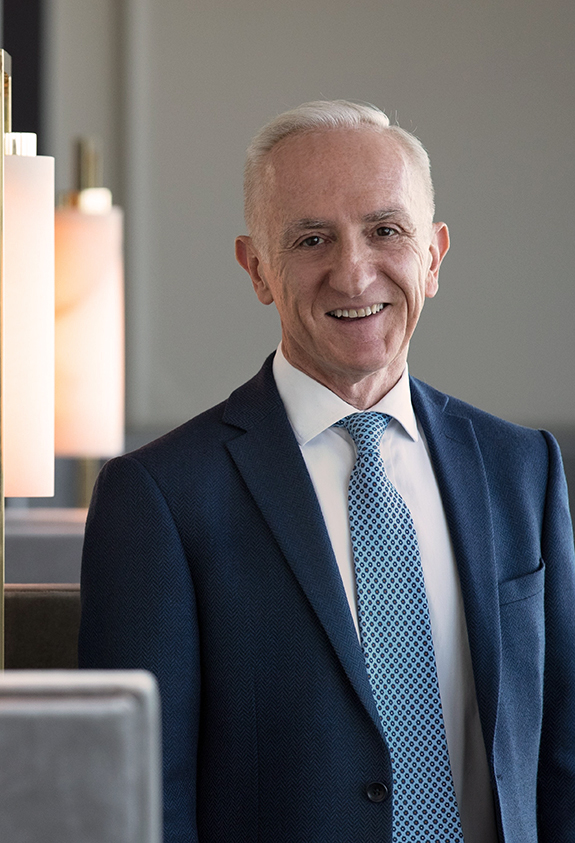 What connects Glastonbury performing arts festival with the European Meeting on Hypertension & Cardiovascular Protection?
They may have very different audiences, but they're both prime examples of the international events industry. This is one of the most dynamic of all the disciplines which are closely entwined with the world of hospitality. It is also an industry which is valued in the hundreds of billions of dollars.
Given the sheer size of the global events economy, international event management naturally forms an important element of the graduate programs at Glion. The lead for this specialization is Giovanni Manfredini, a relatively recent convert to the classroom who brings with him vast experience of marketing, sales and events.
"When I arrived at Glion I began with a focus on marketing, which you could say has been the constant throughout my career," Giovanni explains. "I originally had only a small part of my teaching dedicated to events. But then I calculated just how many major events I've organized or overseen throughout my career, and I came to a list of about 200. Then I thought maybe I am an events specialist!"
Many events, many audiences
It is certainly a fascinating industry, not least for the fact that the term 'events' encompasses everything from giant parties like Glastonbury to the serious geopolitics of the World Economic Forum in Davos, as well as blockbuster global sporting occasions such as the Olympic Games and FIFA World Cup. For Giovanni, this forms part of the attraction.
"There are so many ways in which the events industry impacts our economies, environments, politics and societies. Then when you get to the mechanics of the events themselves, there are multiple approaches by which to organize them and make them successful," he says.
"It is very interesting to make the contrast between hospitality and events. In many ways it is a little like the Earth's tectonic plates moving; they are distinct from one another but sometimes they merge and overlap. And events are very important drivers for the hospitality business."
The events business also remains highly fragmented and is thus somewhat impervious to the disruptors which have made such waves in the travel and hospitality sectors. Giovanni adds that there's not even one consolidated industry body that brings together the trade fairs, conferences, music festivals, sport, cultural, leisure and many other events that form its various branches.
"Event management as a discipline is often moving in different directions. But one element that's becoming more common is the 'hybridization' of events, where digital technology is deployed to broaden their reach beyond those actually present in person."
As an example, he cites the aforementioned European Meeting on Hypertension & Cardiovascular Protection, which attracted over 2,500 attendees to Barcelona but also reached out to Asia, via a live web link to 5,000 doctors in a single auditorium in China, plus a further 25,000 individuals connecting online.
Brands matter, as always
The power of branding – and brand heritage – is also crucial to success in the events business; something that is particularly true when it comes to leading global music festivals such as Glastonbury, Burning Man and Tomorrowland.
The synthesis of customer experience and brand value is what makes events such as these the industry reference points. According to Giovanni, it also provides a blueprint to emerging markets such as India and China, which are the keys to future growth
"It's vital to create a globally-recognized brand around which international events can be built. Where might the first Glastonbury of the developing world emerge? Maybe India, with its internationally-renowned Holi Festival, is best placed right now in this regard," he says.
Another facet of the international events industry is the level of vertical integration among its key players. Live Nation, for example, owns festival brands, music venues and ticket sellers, as well as controlling much of the top talent in music through its artist management division, which is the world's largest.
Interestingly, the final link in that chain, the hotel accommodation often required by music and event-goers, is not part of this vertical integration. Why is this?
"It's a good question," says Giovanni. "At the end of the day it probably comes down to flexibility and market agility. For example, should McDonald's get into the beef farming business in order to vertically integrate? Perhaps when you can call upon a highly professional supply chain, which is competing for your business, there's no need to disrupt the model by adding another business line to manage."
Not just selling products, selling experiences
What does Giovanni think are the secrets of effective marketing? "You have to have a lot of flexibility, empathy and humility. And for me the key words today are 'customer centricity'. The customer has always been at the center of any commercial business, of course; but now their needs, wants and demands have to drive decision-making not just in marketing but throughout every part of the company and its processes.
"Furthermore, customer centricity itself is evolving around the notion of customer experience. Today we are no longer selling products but experiences. This is true whether you are selling cars or hotel rooms. Everything comes back to the experience that goes beyond the physical elements of the product. So a deep understanding of this is critical to success in marketing."