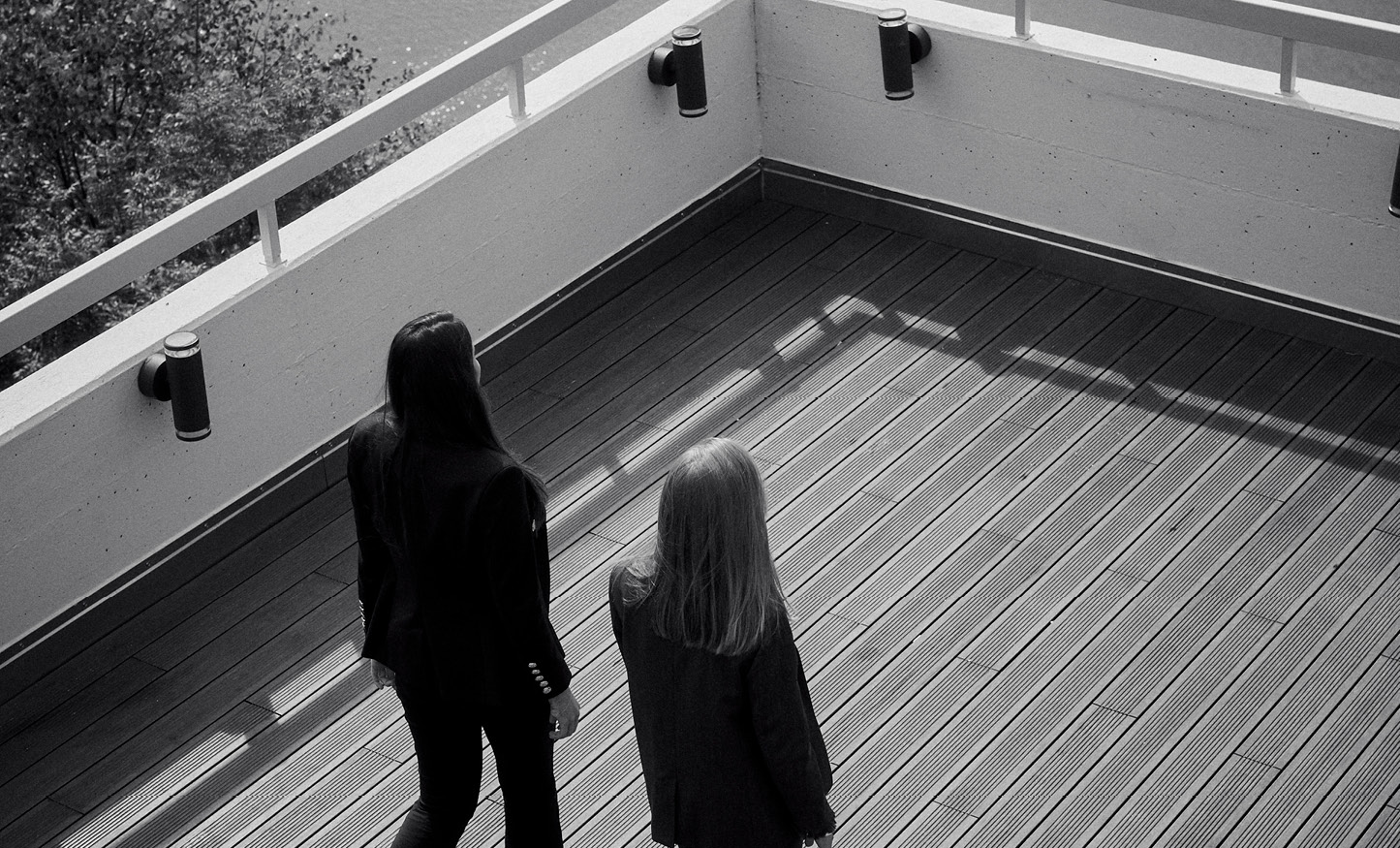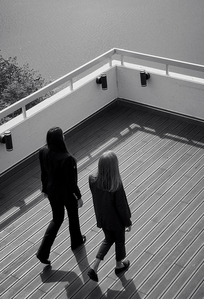 As well as speaking to some of today's "Leading women" for this special issue, we're also looking towards the future, by shining our spotlight on eight Glion students who've all been selected as Student Ambassadors.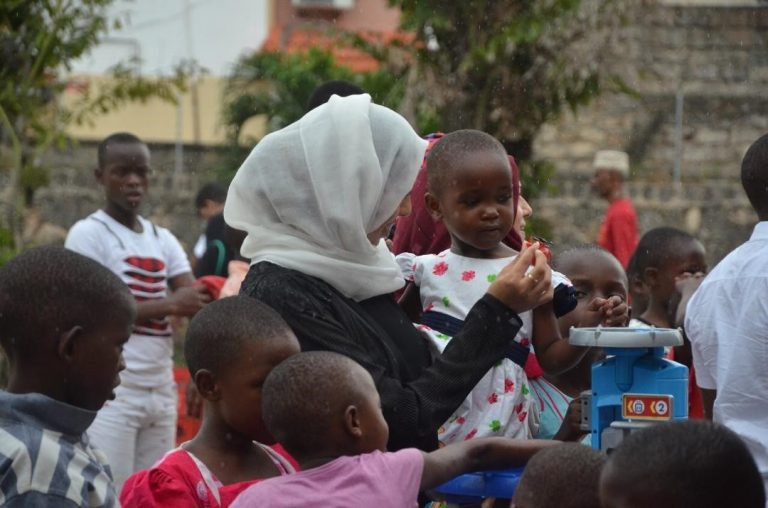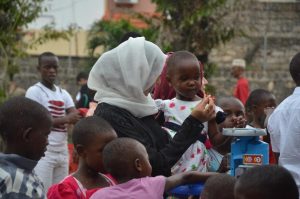 What makes tomorrow's "Leading women" tick? What are their hopes, fears, ambitions… and who do they see as their role models?
To complement our in-depth focus on China's Gen Zs, we looked closer to home for this feature: to the Gen Zs who make up the overwhelming majority of our student cohort.
In the spotlight are eight recently appointed Student Ambassadors: Arina Bobrova, Chidochashe Angela Chola, Sarah Kanji, Jisoo Lee, Clare Randle and Ann Weickert, plus Leonie Siegel and Julia Baeck who answered as a duo. Here's what they had to tell us…
What is it that drives your ambition?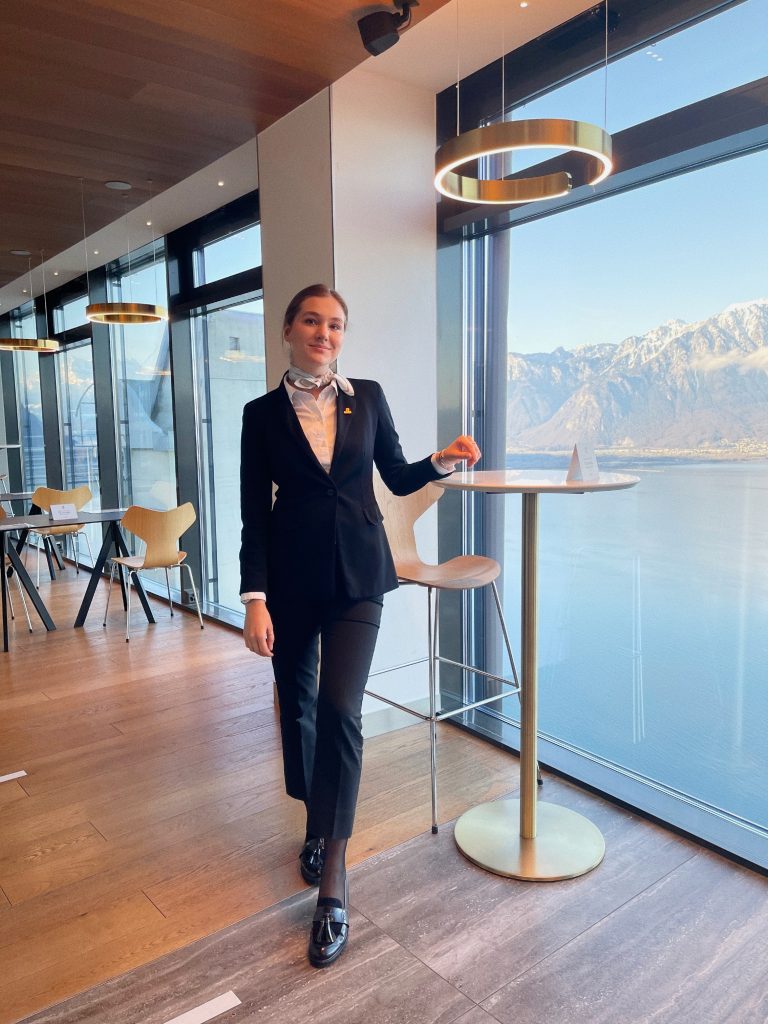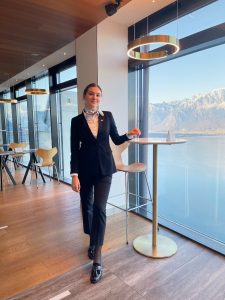 Sarah Kanji: I think as women, whether we want to believe it or not, we are constantly being told that we are inferior; from the differences in salaries to the comments that we will anyway get married and have children. To prove I can be financially independent has always fueled my ambition. But my love for hospitality created that initial spark.
Arina Bobrova: The motivations that guide me towards my ultimate goal are to be open with people, to be able to help them, to bring some bright, vivid, and happy memories that will stay with them for the rest of their lives. When working in the events industry, you're organizing a celebration/concert/conference for others, but you are a part of it as well. It is crucial to love spending time and communicating with others; to be understanding and attentive to the details so that people can trust and rely on you.
Chidochashe Angela Chola: In my career, I want to change the game in my personal goals, for the people surrounding me, for every aspect of my life. I want to rise; I want to be the first Zambian/Zimbabwean woman leading in the hospitality industry, taking her family's business and transforming the industry. I want to change the game where there are more places at the table for African women; more places for women of color with a vision and mission. I want to change the game by not only looking at succeeding in business but in staying true to my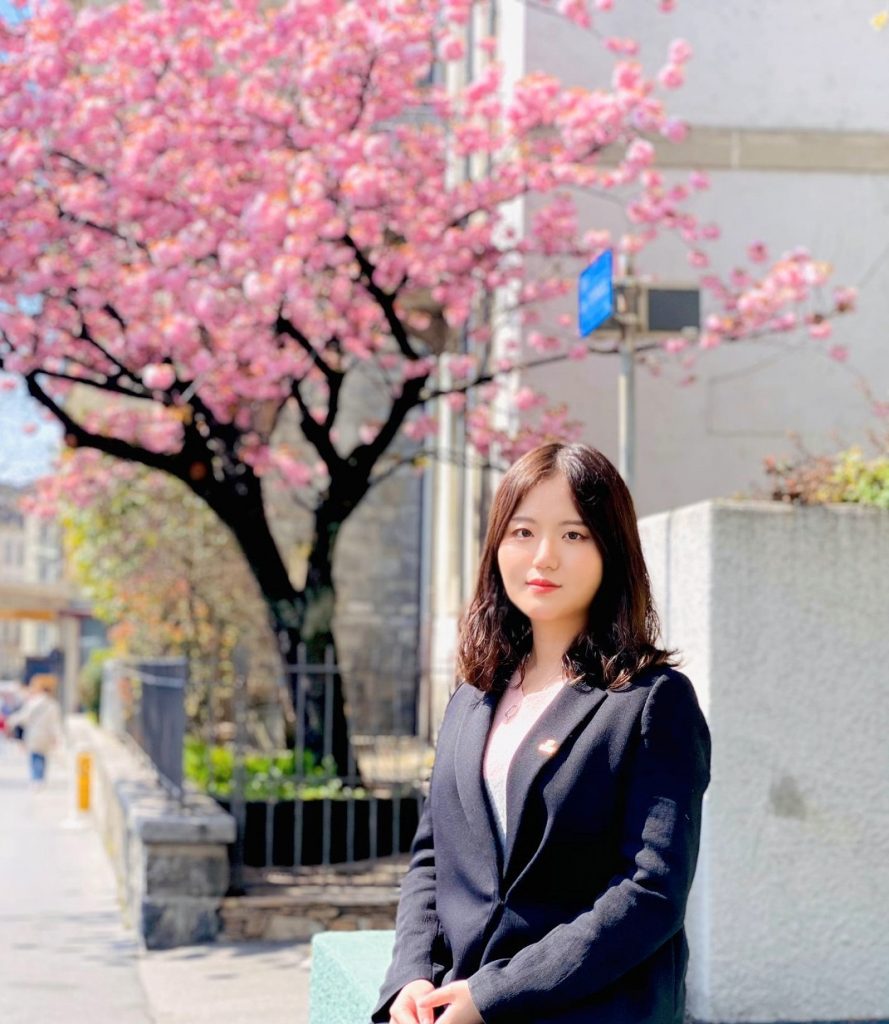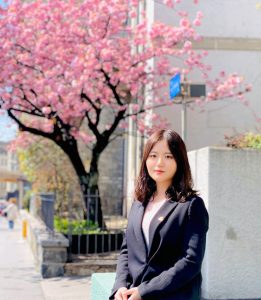 African essence of Ubuntu, which means "I am who I am because of who we all are" – interconnectedness. I want to stay true to this and always be an active citizen and change the game through people and opportunity, which drives my ambition, being a game-changer.
Leonie Siegel/Julia Baeck: What motivates us are our ambitions and passions for the field. Being able to pursue something we are passionate about, and love, is the ultimate sign of success for us. To create something on our own and find a balance between work, family, and friends is what drives our ambitions.
Jisoo Lee: I would say a combination of a desire to be successful in life and an ambition to fulfill my expectations of myself in the future. It would be nice if other people recognize my ability and work, but it is not the foremost factor.
Who is your female role model, and why?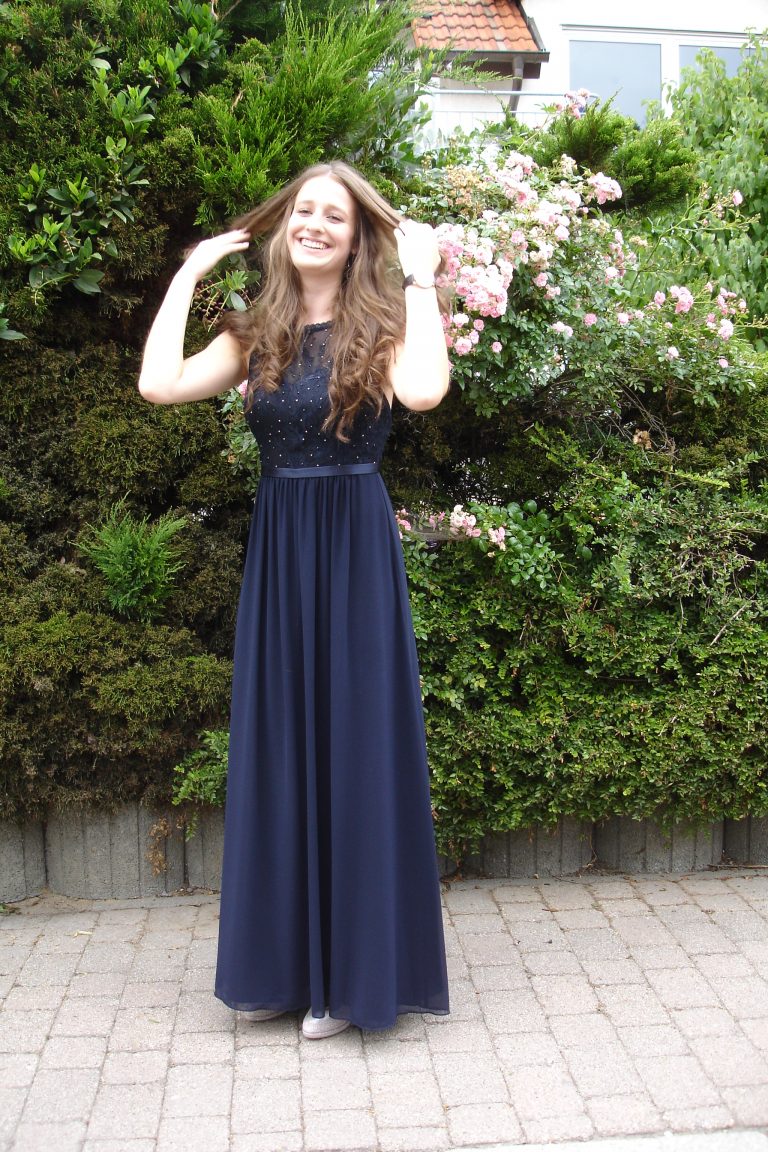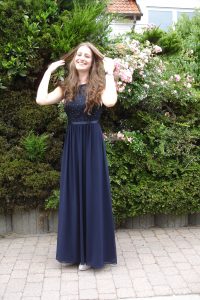 Ann Weickert: The person I look up to, and would consider my role model, is Ariana Berlin. She is an American gymnast who was told she would never be able to compete again after an accident. Instead of giving up, she fought for her dream of competing for UCLA and looked for alternative ways to achieve her goal, which led her to breakdancing and later back to gym. She turned out to be one of the most successful gymnasts in UCLA history. Her story shows that there is always a way to achieving one's goals, even if these ways might be a little unconventional sometimes. It is always worth fighting for a dream.
Clare Randle: One of my female role models is Eva Peron, also known as "Evita", who was the First Lady of Argentina from 1946 to 1952. She was born into poverty and dedicated her life to those in need. She had a strong passionate love for those less fortunate and a big desire to make a difference. One of her great achievements was securing the woman's right to vote in Argentina. I admire her love and empathy to those in need and how she gave herself entirely to make a difference.
Arina Bobrova: My female role model is Princess Diana, also known as the "People's Princess". In my eyes, she is the embodiment of the woman's power and fragility, straightforwardness and elegance, honesty and dedication. She knew exactly what she wanted to achieve, and sometimes she was so determined and passionate that she could go against the royal rules for the sake of her goal. And people loved her for that. Princess Diana's denial to be above the population inspired many people to change their lives. She was truly an icon, an example to thousands of people all over the world.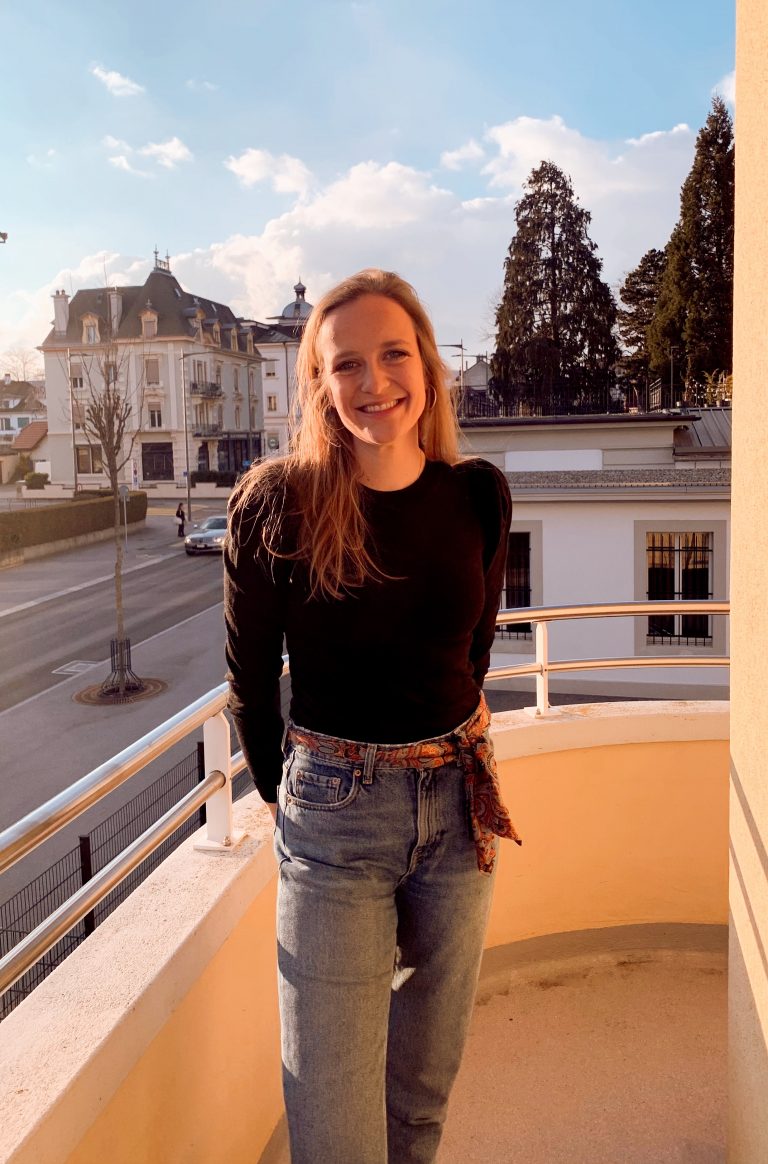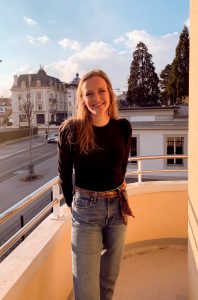 Leonie Siegel/Julia Baeck: Coming to Glion made us realize how unique and different female leadership can be. We both never had this one person we looked up to; however studying in an environment with different women from different backgrounds has inspired us. Exchanging opinions on our future careers and dreams gave us the confidence to believe in our own success. Seeing our friends working towards creating their own international marketing brands, opening distinct and innovative hotels globally, or becoming a regional manager in a well-known hospitality company, motivated us to push ourselves further and try to become the best at what we do. The beauty in female leadership is diversity, and this is something we have definitely experienced here in Glion.
Jisoo Lee: My role model is me myself in the future. It might sound out of the ordinary; however, I believe that throughout life, genuine competition is not against other people but with myself, especially me from the past. This makes me motivated to improve in all aspects, thinking of a better future myself.
What are your ultimate career ambitions, whether in hospitality, luxury or elsewhere?
Chidochashe Angela Chola: My career ambitions are to change the face and evolution of hospitality in the Southern African market. I am, on paper, an economist, but I have recently shifted into the hospitality industry because it is my legacy. When my parents decided to enter the hospitality business, they had no fundamental knowledge or experience. However, from their experience of the world and the standards we have seen, they were able to create a luxurious hotel, highly reviewed and favored. Now it is time for them to hand over the reins. I would like to run my hotel with the experiences of being a guest or an economist and as an alumna from one of the finest institutions for hoteliers worldwide. It is my goal to go back home and be a transcending female leader in the industry, taking Twangale Park, our hotel, into new realms; proving that it can be more than just another hotel unheard of in a third world country, but the beginning of a new revolution for hospitality in Southern Africa.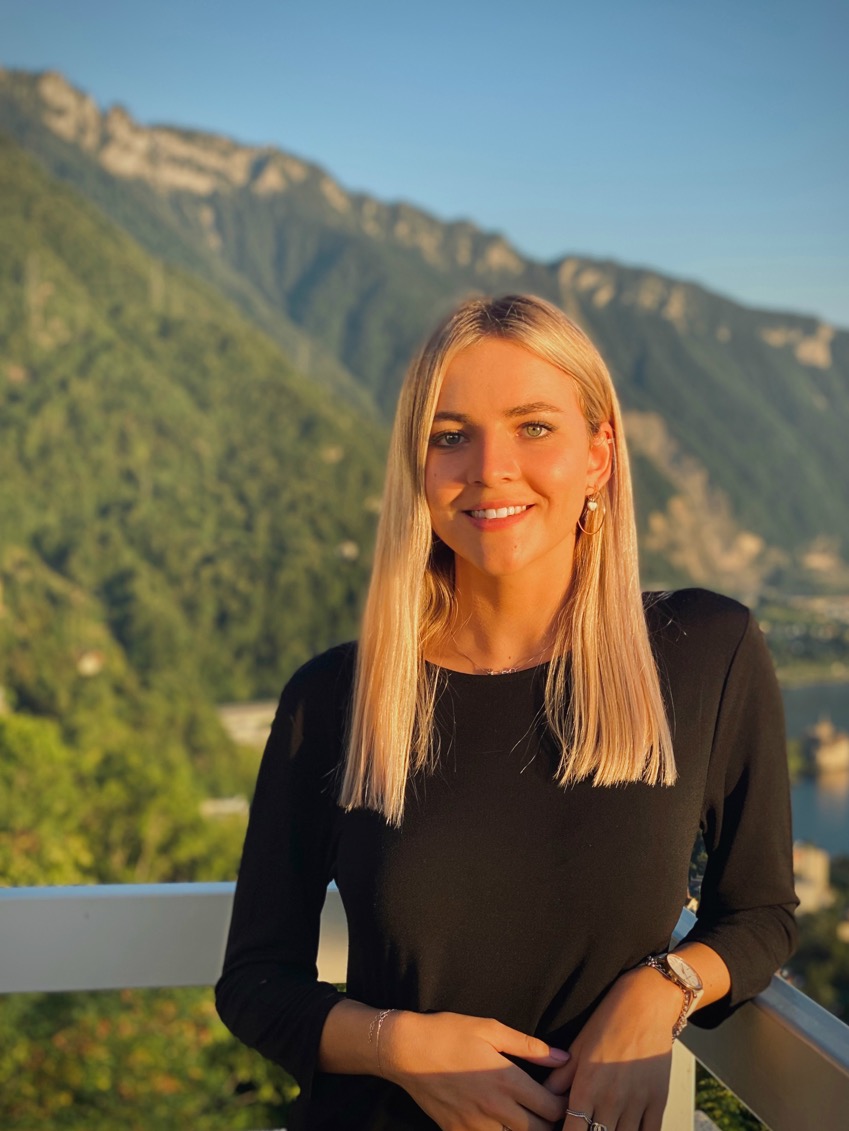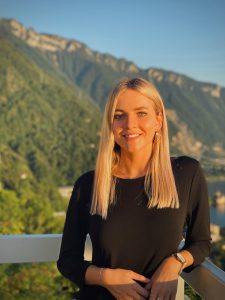 Sarah Kanji: My career ambitions have always been ever changing, I am constantly finding new niches that grab my attention. The reason why the hospitality industry is my favorite is that immediate gratification from assisting a guest and the ability to be creative. These are both important to me in a career path but, ultimately, I want to love what I do and be excited for what every new day brings. For my next internship I am looking into Sales and Marketing, as the courses at Glion and my recent work experience have shown me that is really what I enjoy. However, who knows what the future will bring!
Clare Randle: My biggest ambition is to be successful and make a change. I would like to succeed in what I do and do it the best way possible. I would also like to make a difference and create things that will help people. I have a passion to help those in need and to try and reach something for them that will change their life. Also, I would like to be a leader and a source of inspiration for people admiring the hospitality industry.
Ann Weickert: My actual career ambition is doing a job which makes me happy. There is nothing worse than having to go to a place every day for the rest of one's life and hating every minute of being there. To quote Confucius: "Choose a job you love, and you will never have to work a day in your life". It is very hard to predict where I will end up precisely; however, since I love working in the rooms division my current ambition is becoming a rooms division manager in a company I can identify with. So this is what I am working towards.
Discover how Glion can shape your future
To find out more about our Student Ambassador program, and all aspects of life at Glion, why not download a brochure?