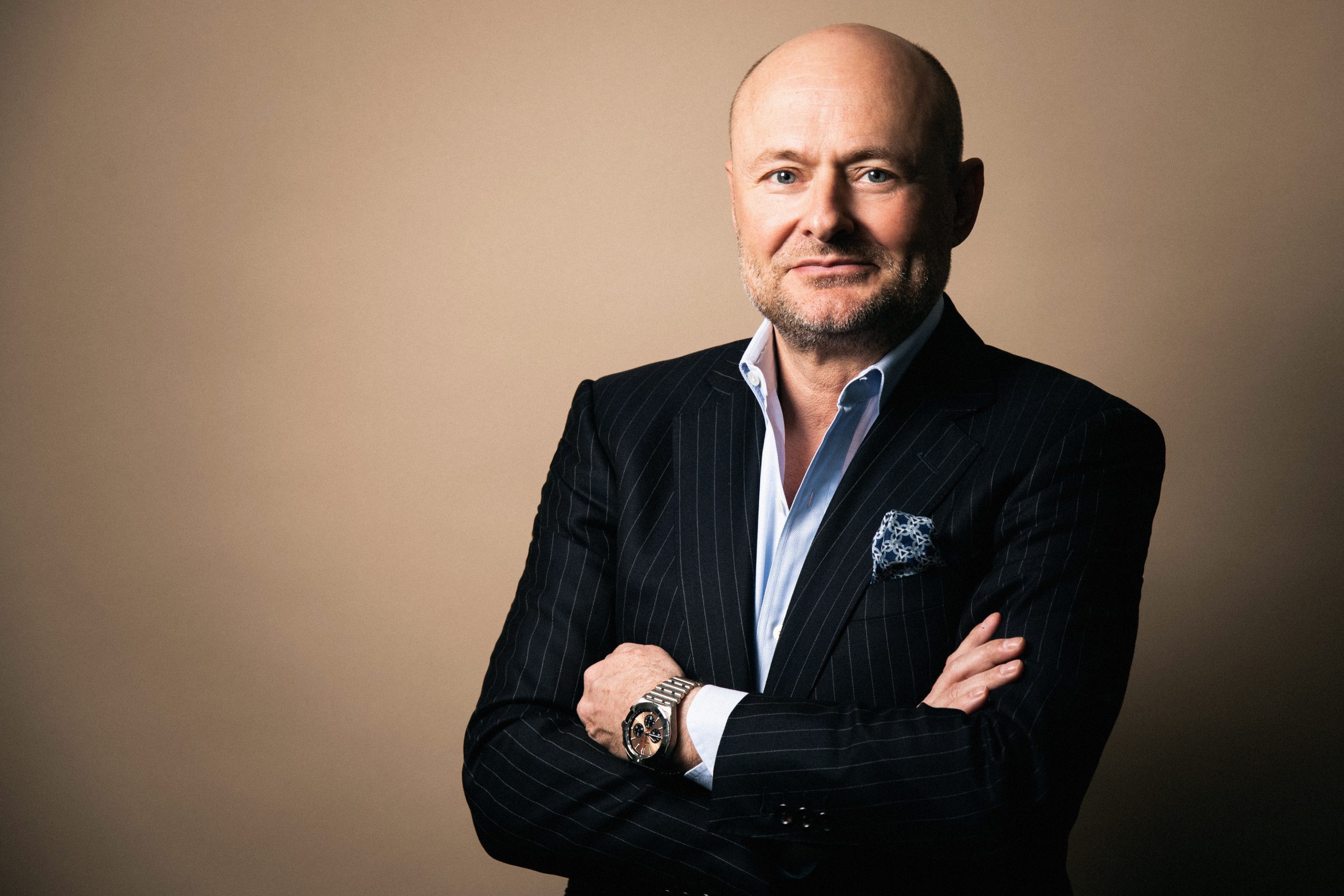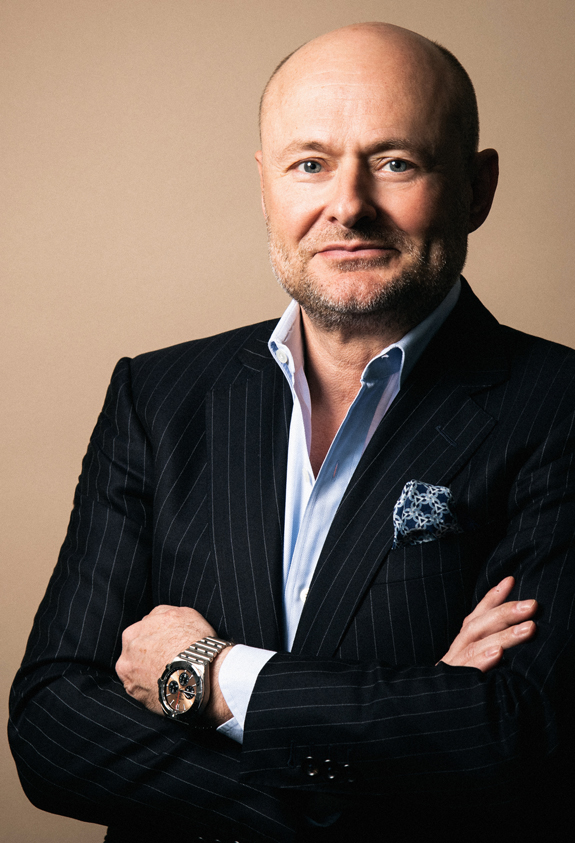 In an exclusive interview to mark the launch of The Insider, we talked transformation, entrepreneurship and intuitive risk-taking with one of the most significant figures in luxury watchmaking today: Breitling CEO Georges Kern.
Some three years ago, Georges Kern sent shockwaves through the world of luxury watchmaking by quitting a senior leadership role at Richemont Group to take the helm at Breitling. To say he has since made his mark on the 136-year-old business is something of an understatement.
In fact, it would be difficult to find many aspects of the company, its collections, its marketing or its design language which are still the same as he inherited. We covered this transformational journey – and much more – when he was kind enough to grant us an interview…
The Insider (TI): Can you tell us what attracted you to this role after such a long and successful career at Richemont?
Georges Kern (GK): It was the chance to become a shareholder, pure and simple. After decades in a corporate role I wanted to be more entrepreneurial; to have my own money invested in the business and to start again from scratch.
Interestingly, I would say that this has given me the freedom to take far more risks than I ever did when I was part of a group. In a corporate setting the aim is to avoid making mistakes; but as an entrepreneur you are on the attack more, looking to take opportunities to win the game.
TI: And the company itself, what were the attractions there?
GK: To be honest, I only realized the true strength of this brand after I'd agreed to join. I met with one on our most prominent collectors and I suddenly appreciated the depth of our back catalogue – beautiful products like the Navitimer, SuperOcean and others.
Like everybody else, I knew the history of Breitling over the last 20 years, but I wasn't aware of the heritage from the 1940s through to the 80s. I had no clue about the Premier, for example; nor all the complicated movements like the ones in watch models like the Duograph and Datora that had been developed throughout the last century.
TI: How did this influence the way you shaped your vision for Breitling?
GK: First of all it made me realize this company had even bigger potential than I'd initially thought. Breitling had positioned itself clearly as a pilots' brand; but I said from the first minute that we should be more than that. We have a strong history in pilots' watches, but we could also revisit our history in land and sea. I wanted us to become a generalist brand, not just a pilots' brand, and that's where the three strategic principles of air, land and sea came from (to which a fourth pillar, Professional, was subsequently added).
TI: Did you meet resistance to what, after all, represents a considerable strategic shift?
GK: Of course. When you are in charge of a much-loved brand like this you face skepticism and criticism from within your teams, your retailers, the media and your consumers. But because this was an intuitive thing – listening to my gut feeling – I just said let's go in that direction and didn't listen to any of the negativity. And so far, it has worked out pretty well.
TI: From a leadership perspective, was it a challenge to take your people with you, thinking particularly about the leadership team?
GK: When you are in a process of transformation like this, you have to do three things. First, whatever happens you have to bring in new people; second, you have to sit down with the best of your existing people and convince them to shift their mindsets; and third, there is no way around removing the people who are blocking the system. Only once this is done can you create a new culture that corresponds with what you are trying to achieve. And this is what I did – if I fail I want to fail because of myself, not because of somebody else.
TI: What were the biggest structural changes you implemented?
GK: Perhaps the biggest is that we have internalized everything: brand design, product design, marketing… in fact the only thing we outsource now is photography. I'm a big believer in internalizing these functions so that everything you see from Breitling is from us. We have an inhouse creative center of about 20 people, consisting of architects doing point of sale materials, product designers and graphic designers. All of that was outsourced to agencies previously.
Working with external agencies and consultants – those are two mysteries of corporate life that I've never understood. To me, if you are relying on management consultants you should be fired, and the consultant should take over as CEO. And how can an external agency, maybe even based in another country, understand our brand as well as we can?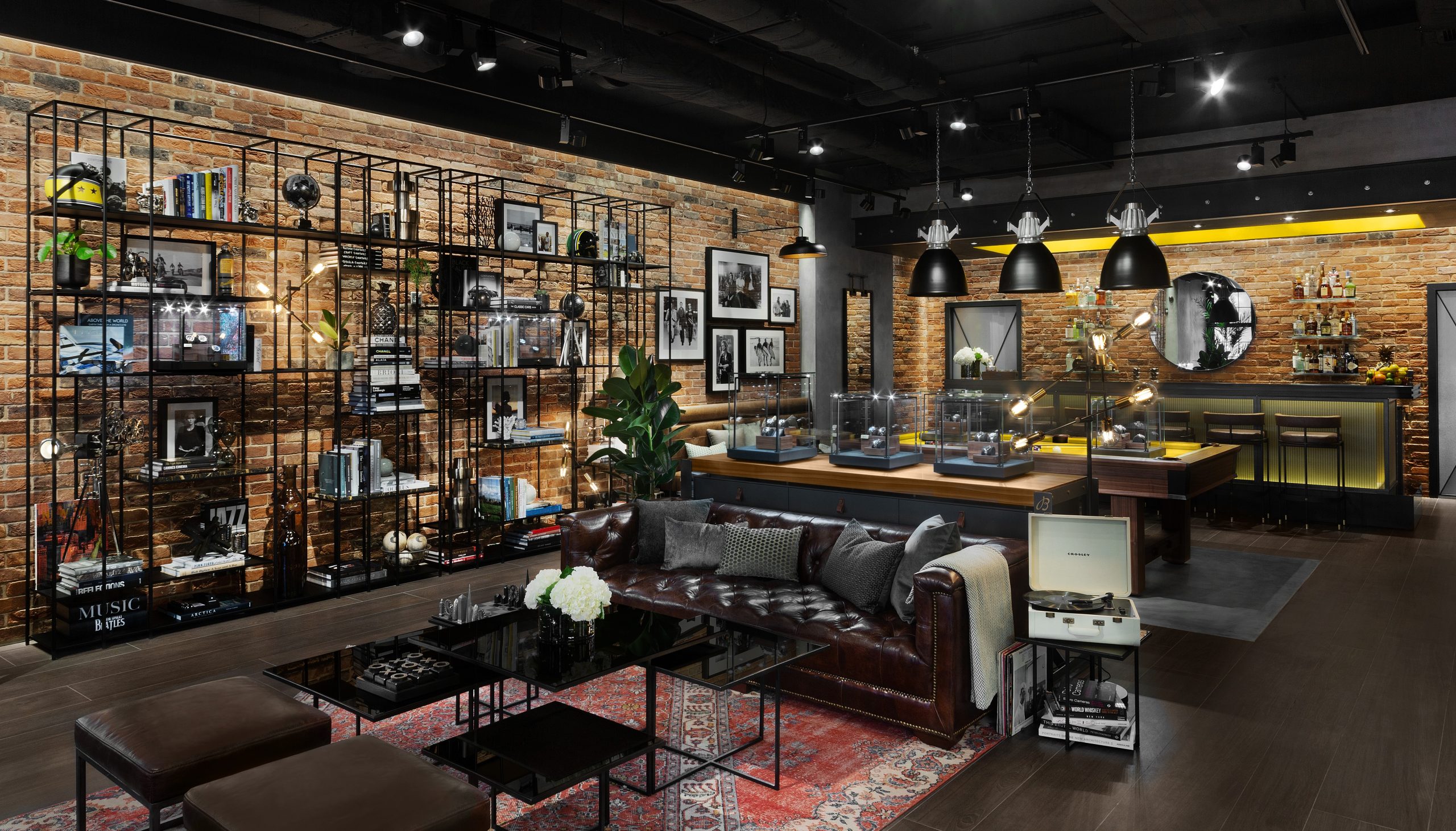 TI: On that topic, tell us more about the brand and how it has evolved since you became CEO?
GK: The first thing we did was rework the brand image; and we started with the boutiques. We implemented a more industrial, loft-style of the type you would find in New York. We did this first in our boutique in Zermatt; and, of course the criticism started straight away. People said it looked like a jeans store, which is nonsense. Although we've made a few changes to materials from that original Zermatt design, it has become the blueprint for our flagships in London (pictured above), Paris and elsewhere. It really works, and people love it.
At the same time, we have defined our design mantra as 'modern retro', which you could say is personified by the Chronomat. This is a watch first introduced in 1984 which we have relaunched as a 'modern legend'. In fact, our watch range has developed substantially from when I first arrived, with new interpretations from original products such as the Top Time with the famous "Zorro" dial; which has a cool, retro look that gives a clear link to the past.
TI: With the investment in your physical retail spaces, they are clearly still important to Breitling. How do they fit within your 'omnichannel' approach?
GK: We have a very strong online presence – in fact, today we invest around 40% of our marketing budget in digital channels. We've been reworking our social media, our website, and ensuring there is a 360-degree brand look and feel whether you are experiencing it digitally or physically.
I still believe you need an offline presence in luxury, and particularly in our segment. We have a tactile, a sensual product. People want to touch and interact with our watches – they are something very personal and emotional which we wear directly on our skin. All the touch points I've mentioned are vital, because in luxury the decision to purchase might take six months, even though the act of purchase itself may take just a few seconds. If you don't work on the purchasing decision, there will be no purchasing act.
The reason why we put emphasis on our online channels is to build our equity as a brand, not as a sales-oriented transformation mechanism. We should be a cool brand: accessible, inclusive, desirable, and this is what will lead our clients towards a purchase.
TI: Tell us about the role of influencer marketing, and in particular your innovative use of "Squads".
GK: Another idea that everybody was against to begin with! I intuitively liked the concept of a campaign around a team or a group of people, because it gives us an opportunity to tell a more holistic story than we could by working with individuals. For example, in our Cinema Squad we have Brad Pitt, who is an established star and a man in his 50s; then there is Charlize Theron and Adam Driver, who each represent a different demographic.
TI: It's interesting that the Squads include surfers – not an activity you might traditionally associate with luxury watches.
GK: Absolutely. And that is because we didn't want to go into the 'old luxury' territories like golf and Formula 1. The world is changing, and people want different lifestyles now. What was very cool five or 10 years ago is not cool now – excessive luxury is out, and suddenly new behaviors become the standards and represent youth, dynamism and creativity.
Surfing is something that's very accessible and very cool, and it was a great opportunity for us. With Kelly Slater, who is the most successful surfer of all time, we were the only brand to approach him that agreed to work with him on the sustainability side. Amazingly, all the other brands refused this – crazy!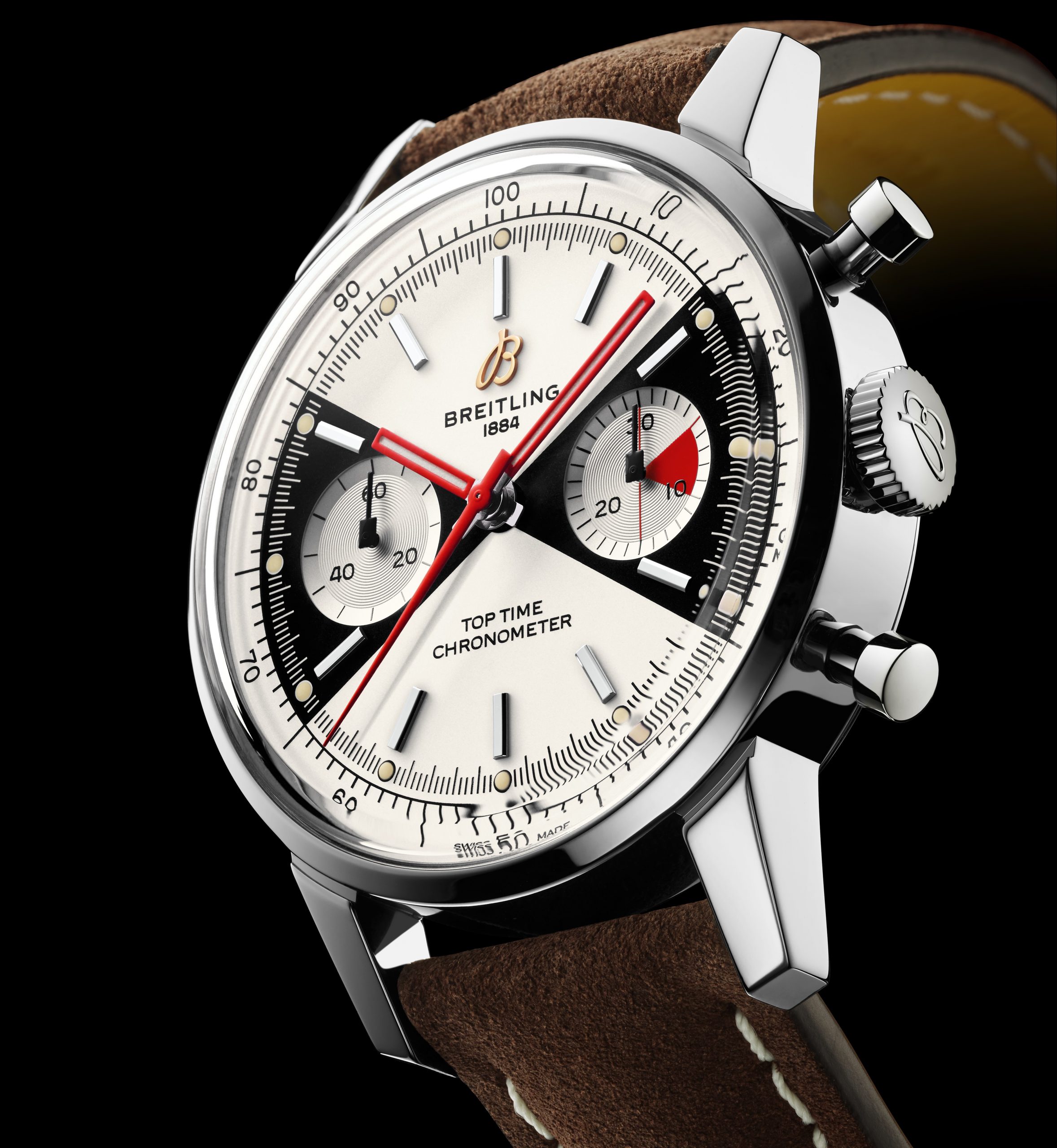 "Our watch range has developed substantially from when I first arrived, with new interpretations from original products such as the Top Time with the famous 'Zorro' dial"
Georges Kern
TI: Where do you stand on the relationship between the new and pre-owned watch markets?
GK: First, it's important to note that our industry is finally catching up with the idea of faster product cycles. Clients are now much more impatient for new products, while classic lines are in slow decline. And of course, when you have 'newness' you also have 'oldness', which we call 'out of collection' watches. These are the pieces we try to avoid ending up in the grey market; and we do so by taking control of this stock. We buy the watches from the retailer and then sell them ourselves through our network of factory outlets, at prices we control. It's a win:win for our retailers, who can make space for new collections, for us because we keep control of our products, and for those customers who don't mind buying an item from a season or two ago at an attractive price.
The other, separate, market is in pre-owned watches. This is a huge business, because a luxury watch is not something anybody destroys or throws away. We cover this via our certified pre-owned service, which again gives us an element of control over the market. The out of collection and pre-owned markets combined are around 15-20 times bigger than the new watch market, so you can see the importance of maintaining control.
TI: Finally, Breitling has already come a long way in the last three years. From your position today, what will success ultimately look like?
GK: If I might borrow a football analogy, we've been at the bottom of the first division, but now we've made it to the Champions League. Our ambition has to be to win the Champions League! I mentioned about only discovering this company's true potential after signing up. I can add that I'm still today discovering elements which I believe will make the brand even more successful.
It is all a question of implementation: there are still many things we need to do in order to progress our brand transformation. It takes time to mature, and as it matures we will hopefully see a snowball effect. It was very small, with one revamped boutique and one new collection; now we have more, and the snowball is becoming bigger and bigger… soon it becomes an avalanche for our competitors.
To discover more about Breitling past, present and future, visit the company's website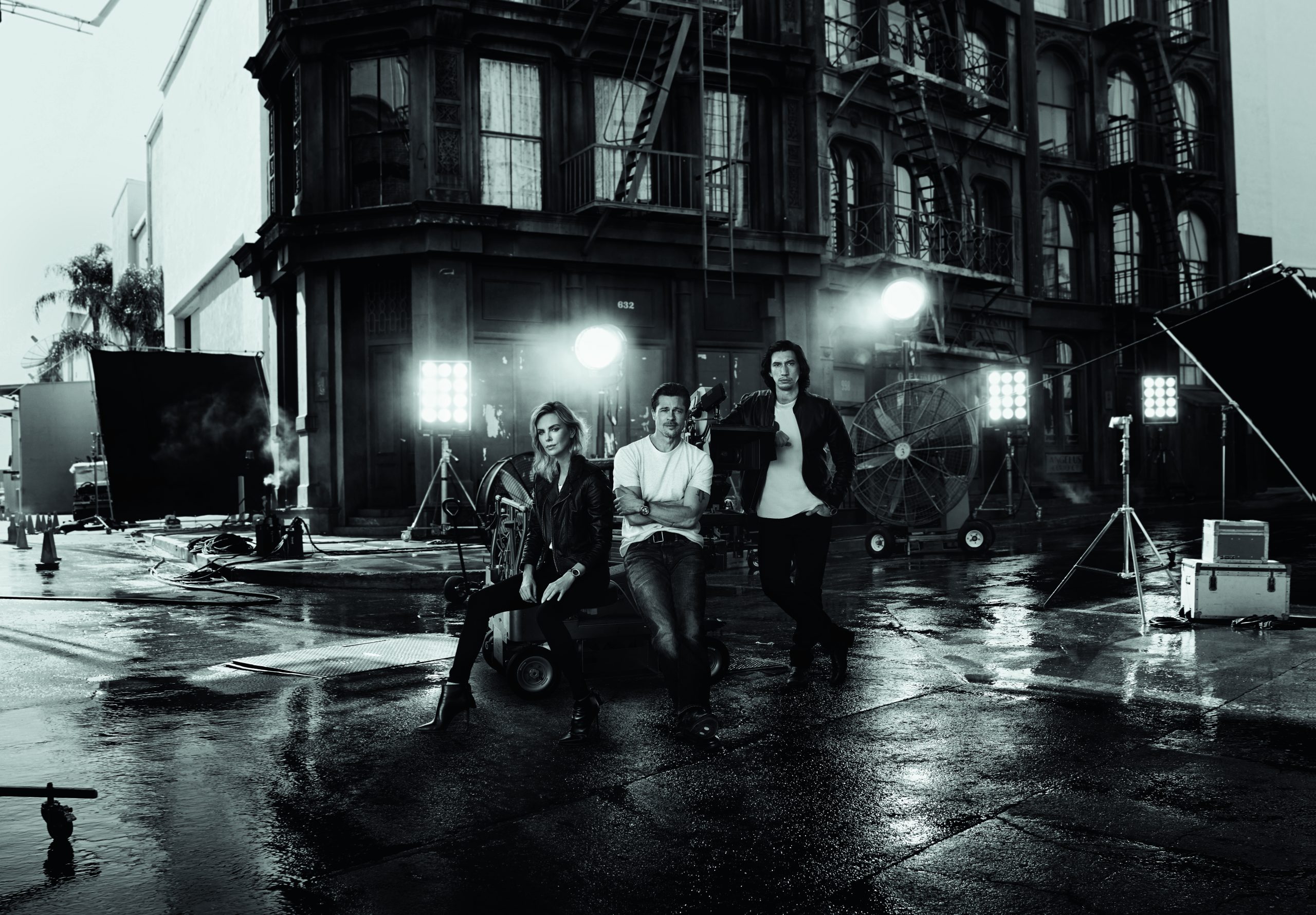 Learn about luxury at Glion
You can study Luxury Brand Management as a Bachelor specialization at Glion.