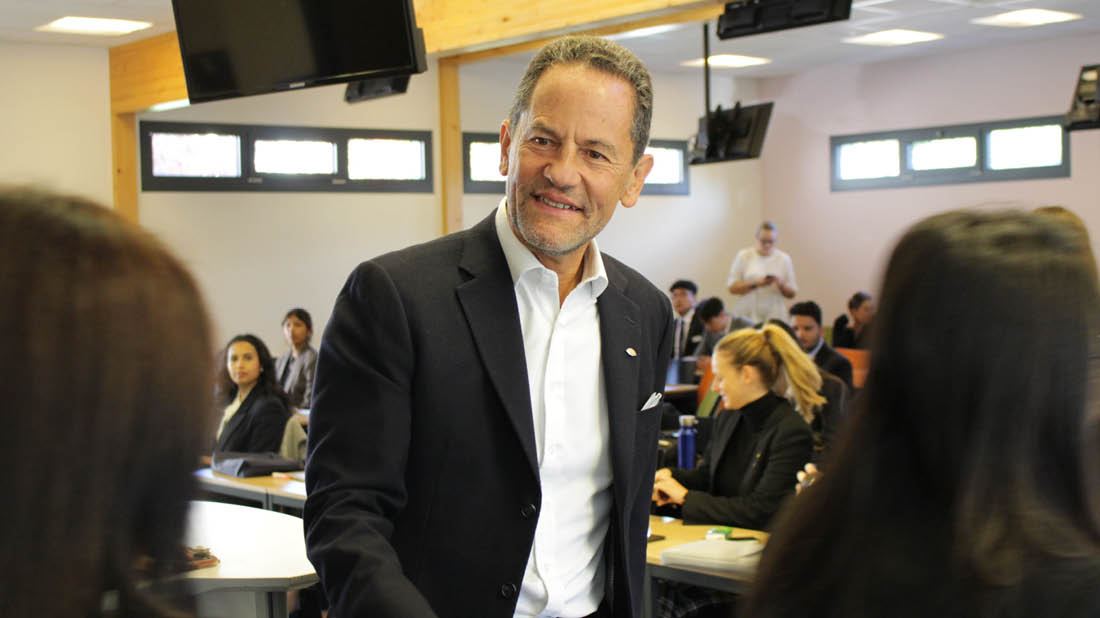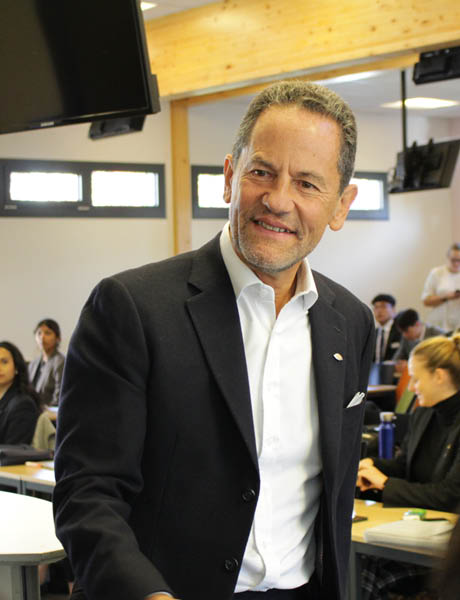 Earlier this month, we were privileged to receive a visit from James Riley, Chief Executive Officer of the world-leading luxury hospitality brand Mandarin Oriental. With his kind permission, we provide some fascinating insights from the 90 minutes he spent engaging with Bachelor's and Master's students…
James Riley admits coming into the business of hospitality somewhat by accident. A geographer by training, he subsequently earned his leadership spurs by "running companies not hotels".
Having served as Group Finance Director of the Hong Kong headquartered global conglomerate Jardine Matheson for 10 years, James decided to stand down from the role in early 2016 in order to take on a fresh challenge. Not wishing to lose his talents, the company's then MD asked whether any of its constituent businesses might appeal as a next step; to which Mandarin Oriental was the answer.
James was duly appointed as Chief Executive of the luxury hotel group in April 2016. The obvious question is: having inhabited the C-suite at group-level, why opt for what was, and remains, a relatively small (around 4% of total assets) component of the Jardines portfolio?
"As a board member of Mandarin Oriental for some years previously, I'd been able to observe the business quite closely. There were several factors I found appealing: the international diversity – we operate across five continents – is one; and another attraction is the complexity of the hotel business. But it was the passion and commitment of the people which I found most compelling. For me, the opportunity to take this passion, harness it, and do something with it was hugely enticing."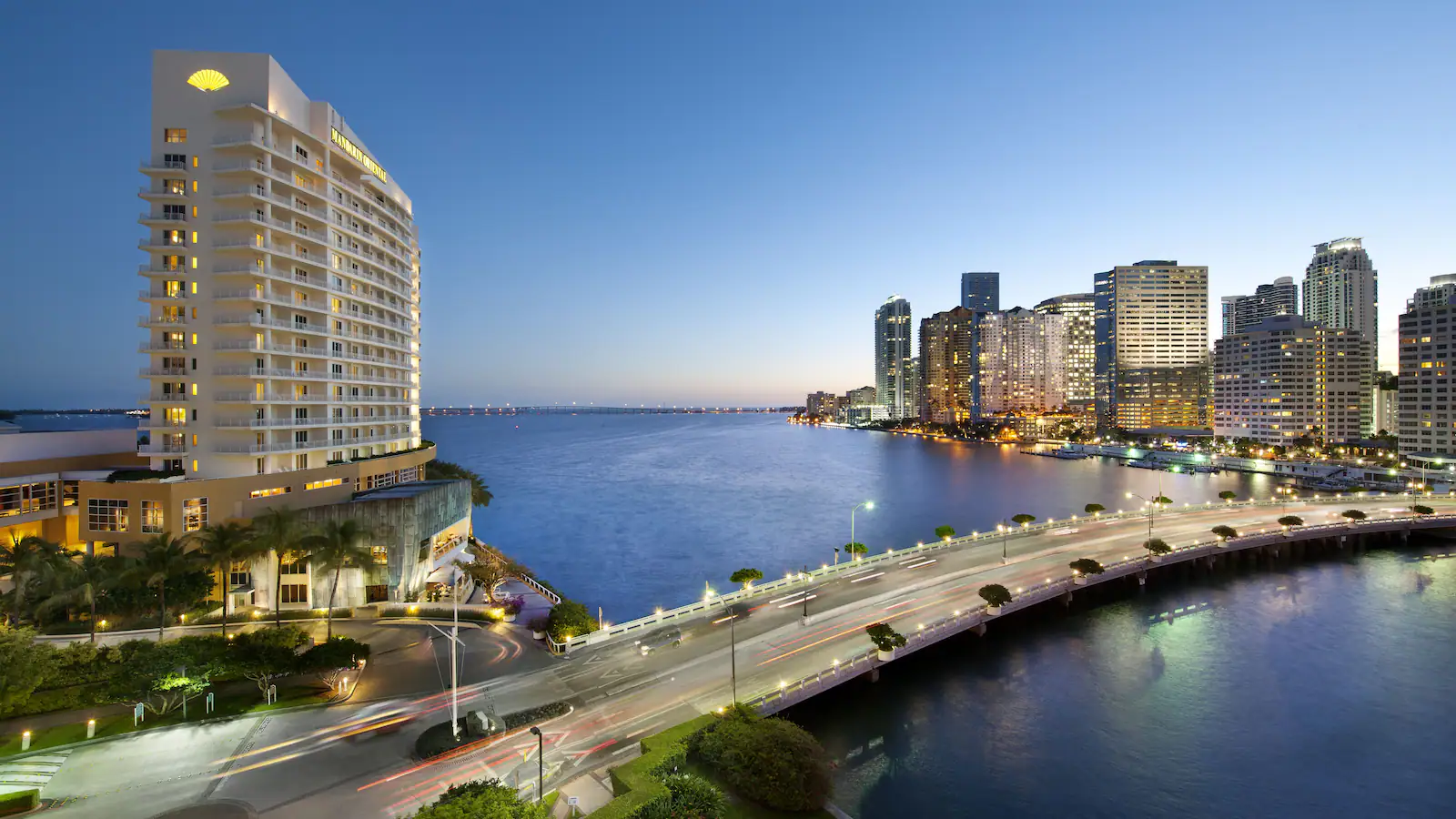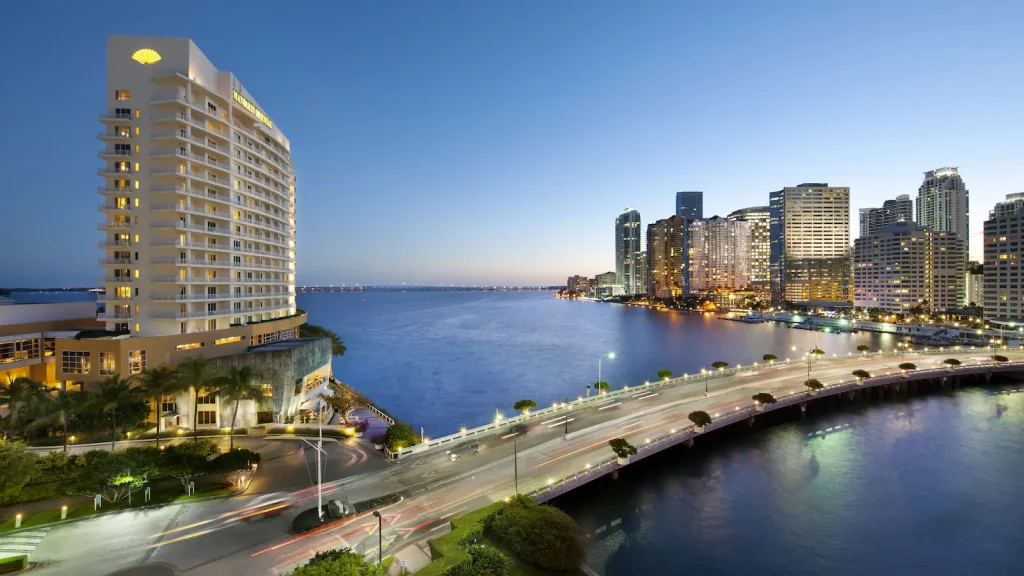 The 'people' agenda was very firmly on James' mind when he visited Glion recently, to meet with students and state the case for Mandarin Oriental as a potential future employer. In giving his personal insights into the group's ambitions – and in answering students' questions with candor – he touched on many topics which are front of mind among hospitality professionals today.
We've gathered some of the highlights for this special Leadership Insights, offering a unique perspective into one of luxury hospitality's most recognizable brand names.
James Riley on his leadership style…
I don't hold myself to be the most virtuous of leaders, but I try to live up to what I believe is the most important attribute of a senior leader, which is openness – in my willingness to engage with people and also in fostering a culture where everyone feels free to engage with each other.
We're removing barriers to communication at both head office and hotel level, taking people outside individual offices with closed doors and putting teams and departments together so people can engage and move around. For myself, I don't even have my own office in Hong Kong – I take a free desk in the open plan space like everyone else.
How can I improve as a leader? I think by learning to be a little better as a listener. I want to always maintain that element of humility, recognizing that everyone – no matter their position in the company – has a valuable perspective they can give. Nobody should make the mistake of thinking they always know best.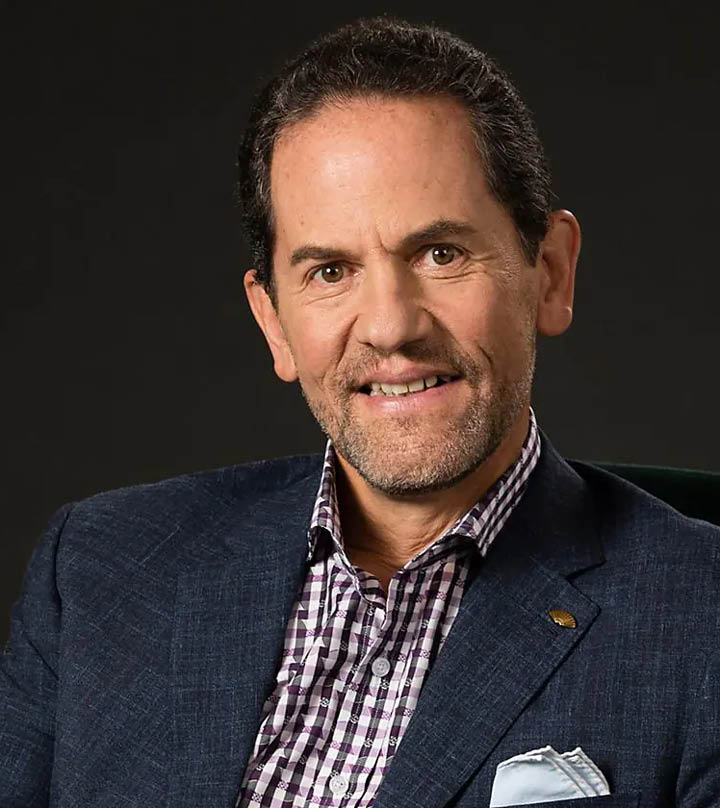 On developing talent…
From a global point of view we're a modestly sized group; but we're expanding nicely at the moment, with some 25 hotels in our development pipeline and a target to open around four hotels each year for the next five to six years.
If we are to grow at this pace it's vitally important that we develop the talent which is coming through our business. We need to bring people forward faster than we've done before, so there's less requirement to recruit from outside the group.
On breaking the hierarchical mold in hospitality…
One thing I noticed immediately upon coming into this sector was that it tends to be quite traditional and hierarchical in the way it operates. It's usually said that you are doing well if you get to be a General Manager by the time you've hit 45. I look at this and think 'I was Finance Director of a major listed company at 30!'. For me, if someone has the talent and ability to do so, I want to see them progress more quickly.
We're now setting targets for more rapid career progression in cases where individuals demonstrate the ability and drive. And you can already see some results – for example, we've made Glion alumnus Sjoerd Broewer Hotel Manager at our new Mandarin Oriental Palace, Lucerne at the age of 27.
Appointments like these are all about identifying younger talents and helping them move up through the organization – not to the exclusion of older and more experienced colleagues, but more with the goal of ensuring we have good age diversity across the leadership groups.
On innovation in hospitality…
One of the key things I'm trying to drive is innovation – a belief that change is actually a good thing and that we should look to find new ways of operating, experimenting, trying new things. And when I think about obstacles to innovation, one of the biggest is hierarchy. If our organization structure is overly rigid it means those at the bottom will not have the ability to engage with those at the top, and good ideas won't flow upwards.
Another obstacle is excessive bureaucracy, meaning too much paperwork and multiple sign-offs. But by far the biggest obstacle to innovation is fear. Fear of failure stops people being willing to try new things. These are character traits that cannot change overnight, but we are certainly bringing gradual changes to move us in the right direction.
On digital transformation…
Digitalization is a crucial element of where we go as an industry, but not I think in the area the media tends to focus on, which is guest-facing technology. Instead, I believe the critical element will be the way we collect the data we are entitled to retain, then use it to better understand what our guests want and how we can interact with them more effectively. To my mind, hospitality is way behind the curve in this area; but of course in luxury we need to ensure that we do this with elegance and subtlety.
Where digitalization can also pay off is in removing manual tasks like data input, so colleagues have more time to do what is most valuable, which is engaging with our guests. Digital applications can also support us in this engagement – for example we've developed a WhatsApp-based direct communication channel called Hello MO which enables guests to message our hotel teams 24/7.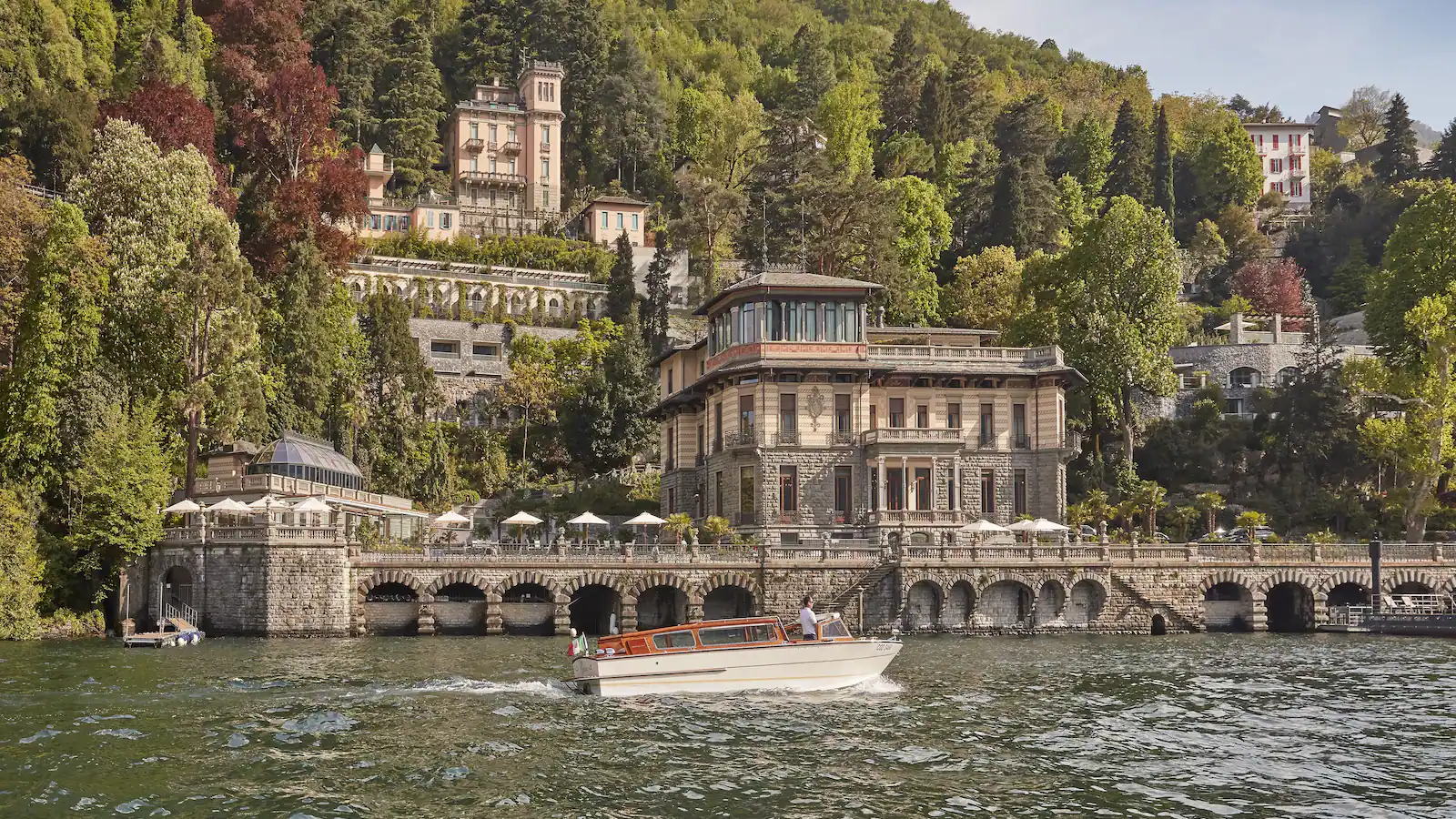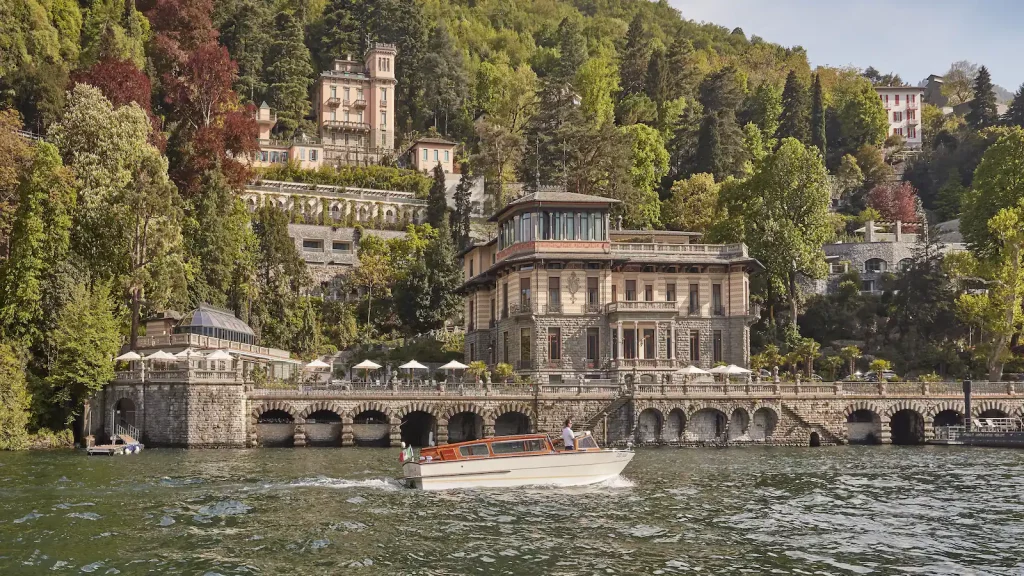 On sustainability…
I'm a passionate advocate of sustainability; but equally I am conscious that this word means very different things to different people. In the western world, there's quite a fixation on carbon emissions; but if you look at the United Nations' 17 Sustainable Development Goals, they offer a more holistic and global view, incorporating areas such as poverty alleviation, healthcare and gender equality.
Like most businesses, we have a journey to travel in order to operate more sustainably. We are certainly not there yet, but it is a key priority for us, as evidenced by the fact that I've recently appointed Torsten van Dullemen as our Group Director of Sustainability and, at a business level, I've stipulated that sustainability must appear on all meeting agendas.
We already have some wins we can celebrate – for example we've broadly achieved our aim to eliminate single use and non-reusable plastics from our hotels. Will that alone make an impact on the world's 'plastic problem'? No, but it's more about proving the point of what's achievable in order to inspire others. If a luxury hotel chain can do it, anyone can.
Longer term, we have to think about our future hotels being operated more sustainably. And of course, as a hotel operator we must ultimately tackle the element that to a large extent is beyond our control: how our guests get to our properties. Until we can influence this it will be debatable as to what is sustainable and what isn't.
On the evolution of the market post-pandemic…
One of the biggest impacts of the pandemic on luxury hospitality is that it has expedited the evolution towards being primarily a leisure market, or at least leisure combined with business. In a way, this is an acceleration of an existing trend, certainly as far as Mandarin Oriental is concerned. When I took the reins as CEO, business travelers accounted for around 60% of our revenue; by 2019 this had reduced to 40% and today it's something like 25% and still falling.
In response to this trend, I think you will see individual hotel properties becoming smaller in future – say 100-150 rooms as opposed to 300-400 rooms – allowing for the more personalized service and relaxed environment that leisure guests demand.
On evolving the Mandarin Oriental corporate culture…
I think we are evolving culturally as an organization; moving away from the more formal and traditional style often associated with luxury hospitality. Times are changing, and the grooming standards of yesterday may no longer be appropriate to all areas of the hotel today. It's about deciding what is appropriate and where.
We are certainly looking to open up and evolve, not being wedded completely to the traditional suit, white shirt and tie. But this will work differently according to the leaders of each hotel, as well as where the property is located. Far more important is the authenticity of the colleagues – the sincerity and integrity with which they engage in their work. The overall feel can be contemporary or classic, but it must have authenticity.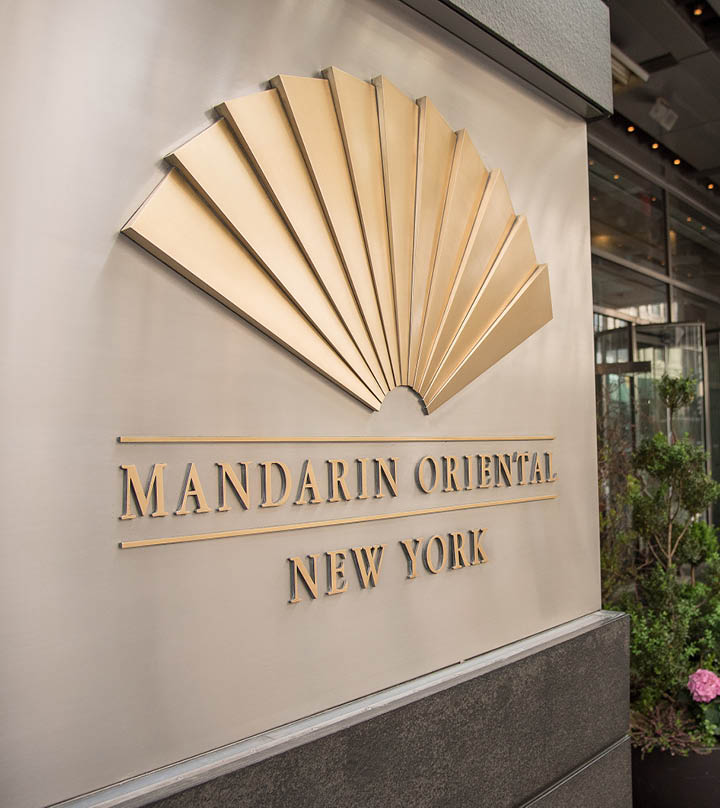 On evolving the Mandarin Oriental brand…
Mandarin Oriental aimed to be broadly recognized as the best luxury hotel company. And I would argue that we are up there among the leading brands today. As a secondary aim, I want us to not feel confined by the physical bricks and mortar of hotels.
So, the vision we have set in motion is to develop our brand beyond the hotel portfolio. Whether that's luxury villas and apartments, gifts and giving, or another avenue, we're looking at how we can evolve our thinking. It's early days and we are very open-minded as to the direction of travel. We also have to be sure it will have a positive impact on the business and whether any risks are worthwhile.
On what young talents need to succeed…
I focus on four key areas when recruiting. The first is a degree of intellectual ability; and the second comprises communication skills, both orally and in writing; while the third is leadership.
The fourth is just as crucial if not more so, even though it often gets overlooked. And this is personality. We can always find people with the technical knowledge to perform a role; but in hospitality our key deliverable is service; and being able to offer empathetic and authentic service – to guests and colleagues – is crucial to advancing a career. Having the skills is of course incredibly valuable, but your most valuable attribute is your personality, and how you use it.
Photo credit
Mandarin Oriental New York – Mike Pont/Getty
Launch your career in international hospitality
Our Bachelor's in International Hospitality Business is your first-class ticket to a global career.