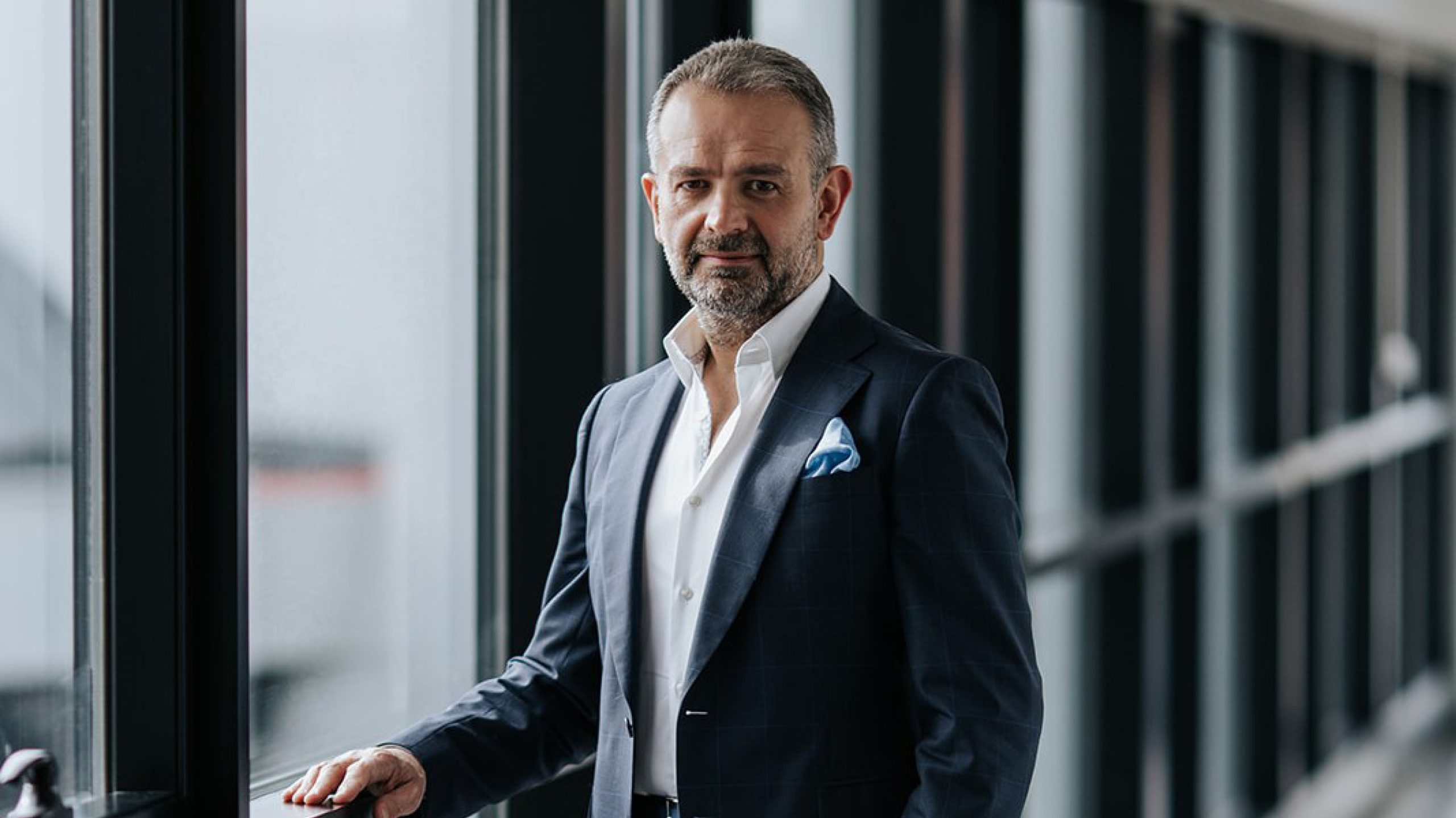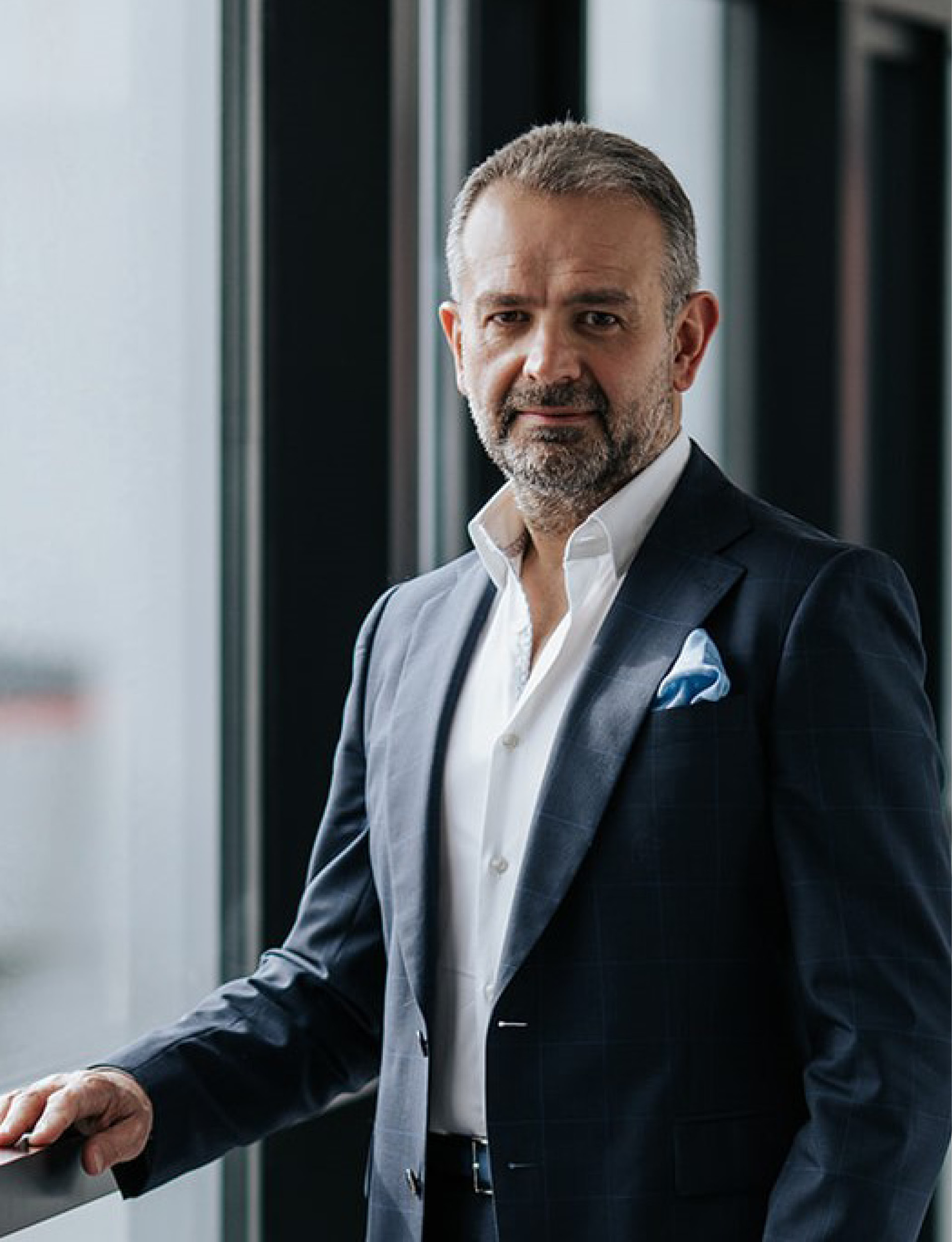 In yet another Insider exclusive, we get the 'insider's' view on one of the world's premier business schools – ESSEC – from the man who has led the institution since 2018, but whose career at the school dates all the way back to 2007…
As you may have seen, Glion has joined forces with ESSEC Business School to launch a new program within our fast-growing executive education portfolio: the Global Executive Master's in Hospitality Leadership.
We are thrilled to partner with such a highly regarded academic institution. And in this spirit of friendship and collaboration, The Insider's Martin Green recently sat down with Professor Vincenzo Vinzi, the Dean and President of ESSEC, to discover more about our new partner and to get his take on the Global Executive Master's.
You can watch the complete video interview by clicking through to our 'Listening to Leaders' section, and we also present written highlights here:
The Insider (TI): Prof. Vinzi, you've been with ESSEC Business School since 2007, so you know the institution very well. What for you are some of the elements that make ESSEC special as a place of learning?
Vincenzo Vinzi (VV): ESSEC was founded in 1907, and the value proposition at the time was to join business with ethics. It was really a pioneering proposition, and since then we've been working to put this value proposition into practice.
One example relates to the way we've been developing internationally. We've opened two new campuses: one in Singapore, ESSEC Asia-Pacific, which has been operating for 18 years; and another one in Morocco, ESSEC Africa, which opened in 2017. The way we develop those campuses is by trying to bring our ESSEC values to the communities, but also to learn from those regions.
And also when we talk about the values of ESSEC: humanism, innovation, excellence, responsibility – it is something that we put into practice with our current strategy, called RISE. When we go beyond the core discipline of business, we deal with ecological and social challenges; we deal with the impact of artificial intelligence, technology and data on companies, organizations, and society as a whole. And also entrepreneurship and innovation; not only for startup activities, but also for all the students who have an entrepreneurial spirit within organizations.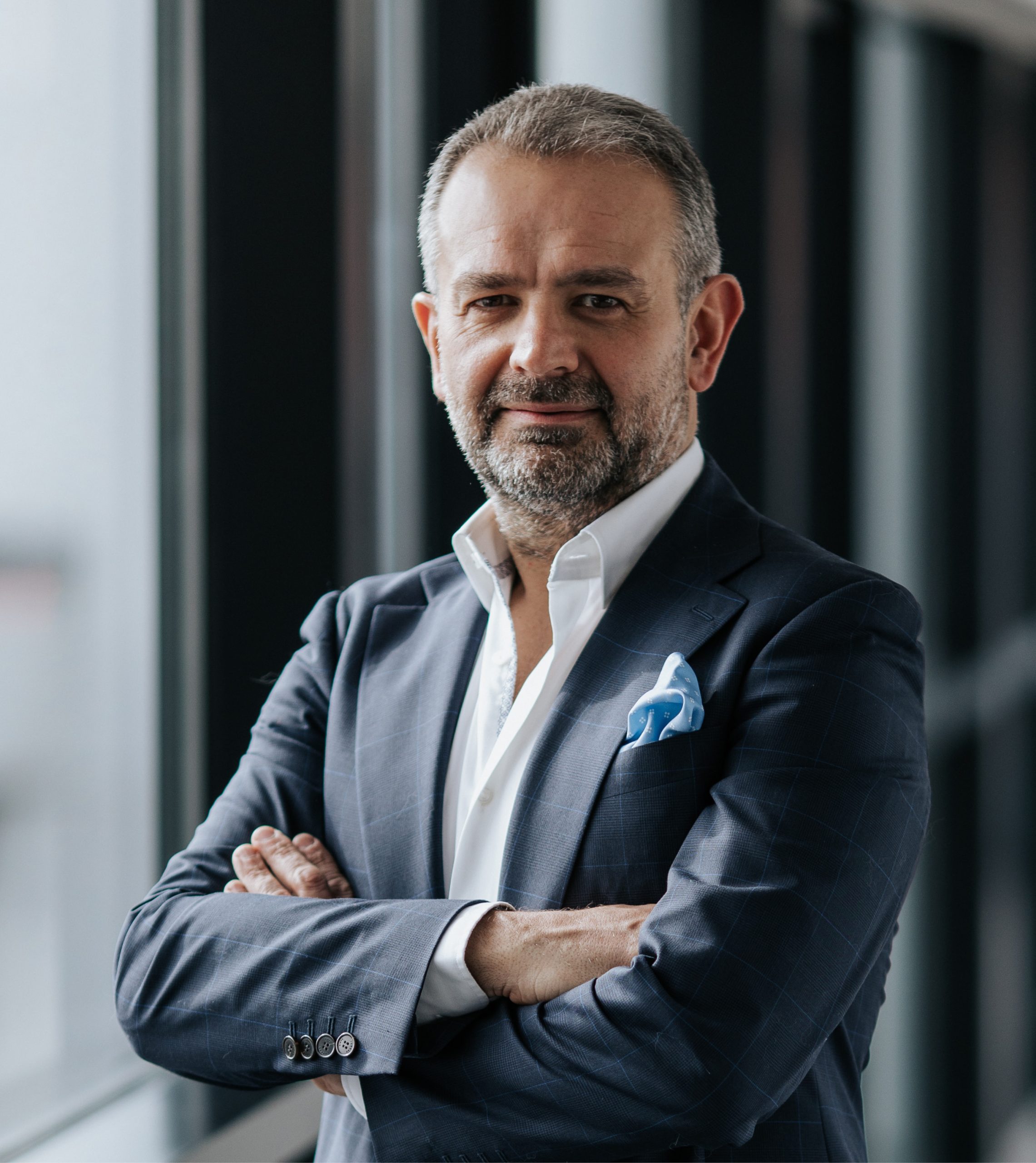 TI: Hospitality is part of your school's DNA, not least through its longstanding MSc in Hospitality Management (IMHI). How important a focus is the hospitality industry for ESSEC?
VV: This year, indeed, we are celebrating the 40th anniversary of our IMHI program. And we've roughly 2,000 professionals who have graduated from this program and work all over the world. It's very important for ESSEC to be relevant in our programs; which means offering a general education in business, but also addressing specific challenges in a specific sector. And hospitality is one of these sectors.
TI: And now, of course, you are partnering with Glion for this new Global Executive Master's in Hospitality Leadership. How did that partnership come about, what was the trigger for it?
VV: When it comes to partnerships, it's always a matter of both meeting the right people and having the right conversations. And this is what our teams have been doing for a few months. It's also a matter of understanding how we can help each other. How we can complement the expertise of our ESSEC professors with the expertise coming from Glion.
Also, having a global outreach, because for us it's Paris and Singapore campuses; for Glion, it's London, it's Switzerland. So it's also a matter of providing the participants of this program with a really global perspective, understanding the development of this sector all over the world – and that's not forgetting the networking with alumni from both institutions.
TI: How excited are you by this partnership, and how much are you looking forward to working with the team at Glion?
VV: I'm very excited, because I think it's always nice to cooperate with other institutions. We learn from each other. It's a matter of sharing values. It's a matter of sharing an ambition. And I think nowadays higher education has an even more important role in society than ever before, taking into account all the challenges and transitions. So it's not only a matter of educating people, but also having the capability of training leaders that are performing from the business point of view, and perhaps even more important is that they are responsible, they are inclusive, and they have an impact on society.
TI: What are the particular strengths and attributes that ESSEC will bring to this partnership and the Global Executive Master's program?
VV: The pedagogical model at ESSEC is actually a combination of knowledge, of know-how, but also behavioral skills. It's extremely important because it goes beyond what is taught from the technical point of view in the classroom; it's also related to having hands-on experiences. For instance, with our IMHI program, we have two tracks related to internship, to apprenticeship, and ESSEC has been the first business school in France to push the development of apprenticeship.
TI: One of the big attractions of studying this program is the opportunity to join a combined alumni community that totals more than 80,000 individuals across the globe. What for you are the most significant benefits that arise from being part of that community?
VV: This is a very relevant element in executive education. ESSEC has developed this type of education since 1996, and we clearly know that academic excellence is something which is required when students or participants join an ESSEC program. What delivers the added value is specifically related to joining a community of alumni, of students, working with peers, having access to mentorship, to support, to sharing experiences. And this is true not only in France or in Switzerland, but all over the world.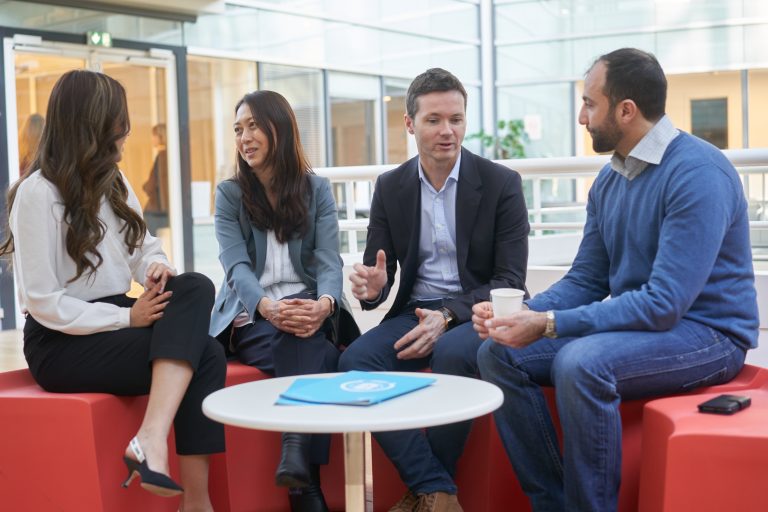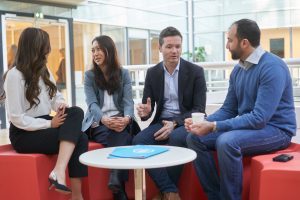 TI: Looking beyond this particular program, can you tell me a little more about the importance of executive education within the overall ESSEC portfolio?
VV: It is extremely important, across several dimensions. It allows us to keep a very strong and close link to companies, organizations, and society as a whole. Of course, bringing our knowledge to them, but also learning from them. Understanding what are the new challenges, detecting the weak signals to understand how we keep our education relevant and impactful. So it's really mutual learning.
And indeed the participants, I think, they underestimate how much they bring to us when they come to our executive education programs, because they allow us to keep a link with the real world.
TI: What makes a good executive education program, both from an academic and student experience point of view?
VV: The key asset for me is the engagement of participants. Because again, we offer them the best professors and scholars we can provide. We join scholars with professionals who bring to our participants the best practices that are currently ongoing in the real world. But all this would be nothing without the engagement of participants. The participants really need to be actors of their journey at ESSEC, and this is where the magic happens.
TI: This Global Executive Master's in Hospitality Leadership allows participants to study flexibly, remotely, without leaving their present job. It's a big plus for the program, but looking ahead, how do you see that kind of flexible education offer evolving?
VV: Indeed, this hybrid format that alternates onsite and online training provides a flexible environment for participants who can really find a good balance between the coursework, their professional engagements, and their personal obligations. But it's so much more than that, because nowadays the digital element has become an ingredient within pedagogy, and we shouldn't limit that to learning at distance. It's really how, once we provide pedagogical content online, this helps the onsite experience to be even deeper, more efficient, more relevant, more impactful than ever.
We learned a lot during the pandemic, but we learned under constraints. And what we learned was to develop a lot of pedagogical innovation. We really understood that one size does not fit all. The digital element actually depends on the nature of the participants, on the nature of the discipline, on the stage when it is used during the program, and so on.
And so this is something that really is a unique feature of this program and is going to serve even more the mission that we have when we run a program; which is training leaders, but leaders that at the end of the day, not only need to have the right competencies to perform well within the professional world, but they also need to initiate transformations. They need really to take advantage of all that we provide to them by means of our research and our education, and they also need to be actors; not only in the classroom, but also actors in the real world. Change-makers, participants that are able to transform what is needed in their sector.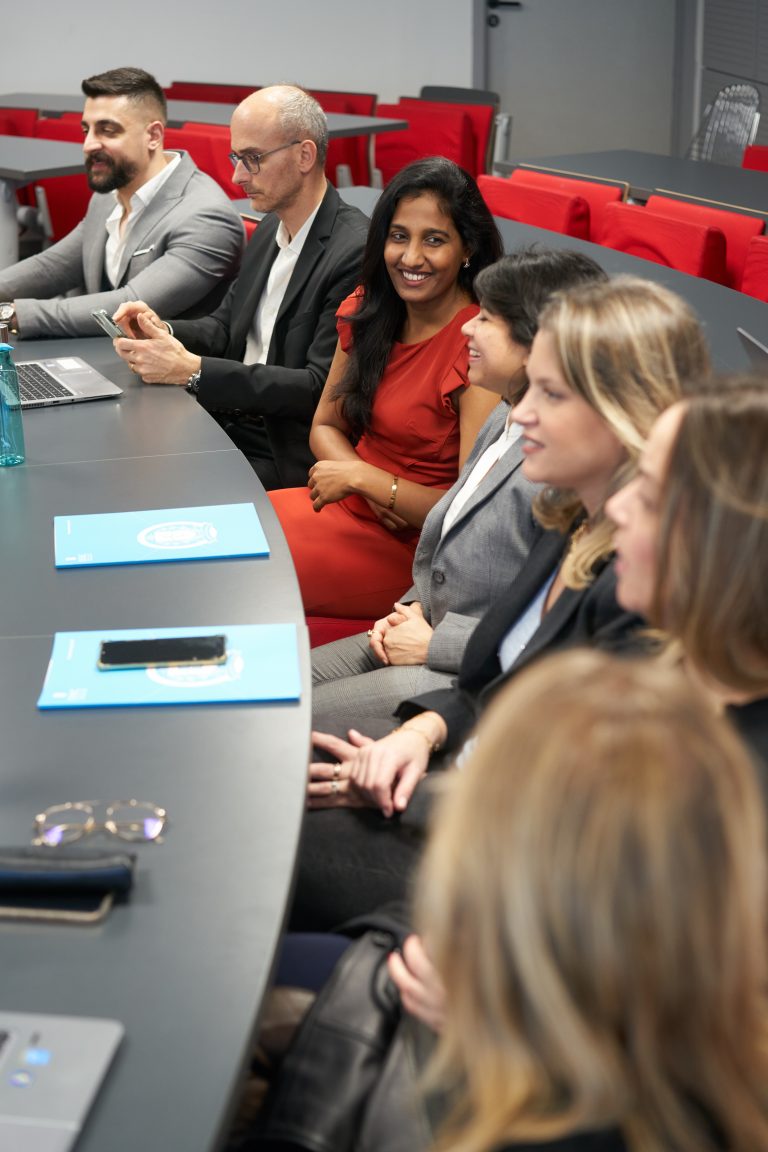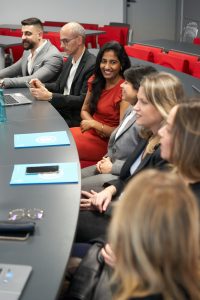 TI: This program comes with four weeks of face-to-face engagement through its Residential Weeks. Do you see that as a really major plus of a program like this, building a face-to-face element into it?
VV: It is essential also because it provides the informal part – personal exchanges in the classroom that don't go through the digital dimension of a program. So it is very important that the onsite part of residencies are kept, because the human dimension of the program creates links that will then last for many months and years after graduation.
TI: Finally, I'm a prospective participant and you have a minute in the elevator with me; how would you sum up and sell this Global Executive Master's program to me?
VV: I would say that if you want to switch to this industry, if you want to boost your career in this industry, this is the perfect program to attend. Because it's a nice mixture between onsite and online content. You will learn a lot from the theoretical point of view, but also from hands-on applications, from discussing with your peers, from alternating the work that you will do as an individual as well as in groups.
It's also a nice way for us to put our ESSEC signature into practice, which is Enlighten, Lead and Change. For participants, it means that they will be enlightened by what they learn. They will learn how to become leaders and initiate transformations in this sector. And they'll also learn how to be change-makers and make transformations happen, by reconciling performance with an interest for the common good.
Click the link in the panel below to discover more about the new Global Executive Master's in Hospitality Leadership.
Join the global élite
The Global Executive Master's in Hospitality Leadership mixes flexible self-study with four superb residential weeks in Switzerland, France, Singapore and the UK; delivering the skills and knowledge to take your leadership career to the next level.