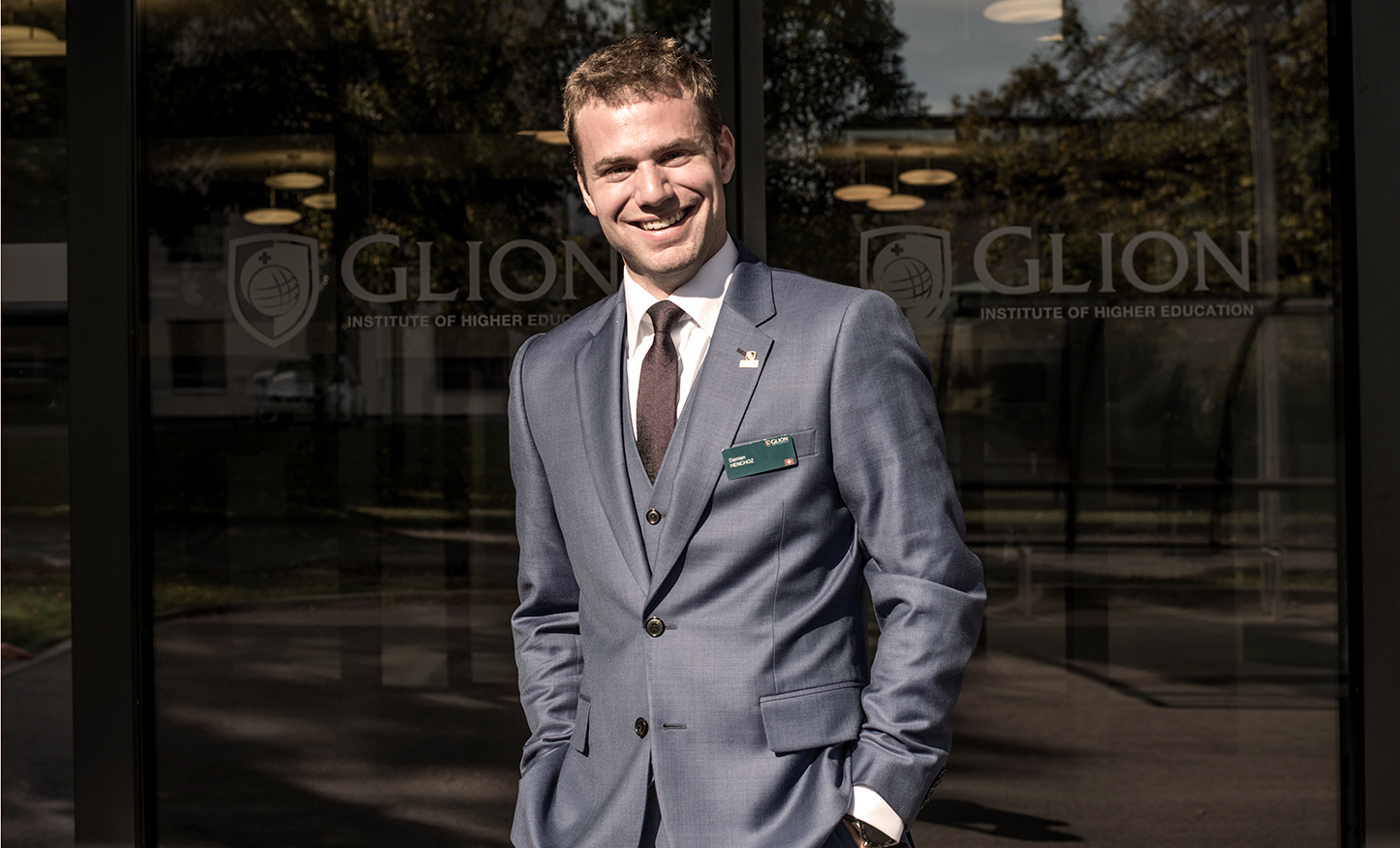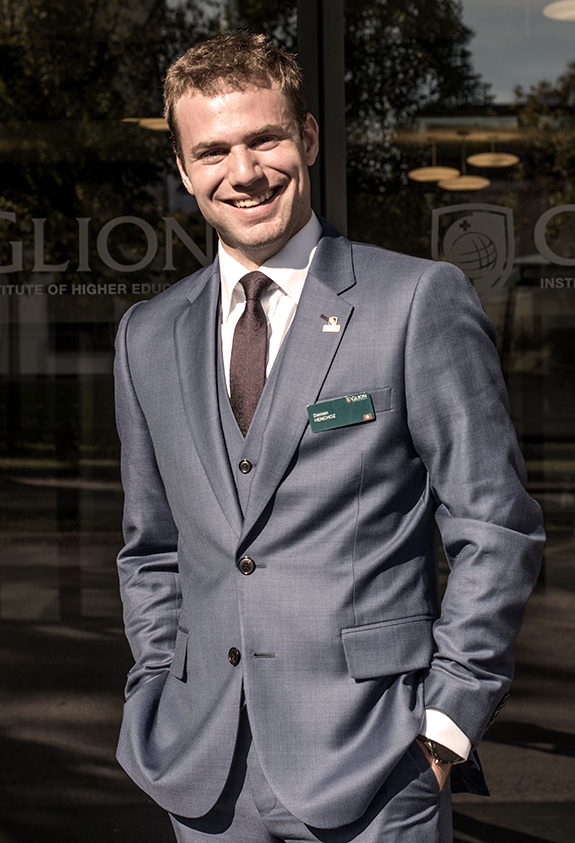 Internships form a vital part of a Glion education. You embark on two professional internships over the course of your studies. The first one provides you with the foundations of hospitality (working in a more operational capacity), while the second internship is more administrative, managerial and provides more responsibility in a higher role.
At Glion, we ensure that our students are given the right amount of support and guidance when applying for internships. We spoke to one of our students, Damien Henchoz, regarding his second internship in the finance department of InterContinental Davos, while the company spoke to us about why they chose Damien.
Gaining vital experience
"Glion helped me in two different ways," Damien said. "Firstly, their Career Day introduced me to InterContinental Davos and their General Manager. Secondly, my finance teacher and the Internship office also assisted me. They helped me choose an internship that matched my career ambitions."
Securing an internship the second time was a little different compared to gaining his first. "This procedure was different – it makes you able to discover yourself better and to 'sell' yourself."
Damien believes studying at Glion has given him a thorough grounding for his internships. "My studies have taught me to adapt myself to different situations, and be able to find solutions quickly and effectively," he said. "At Glion, one of the main skills I have been taught is to work in groups and to manage time successfully. This was highly important as I had two jobs to do at the same time, while supporting other departments."
Advice for students
What advice can Damien give to students? "The biggest advice I would give is to be themselves and be true while doing their interview, and to show their passion for the position and the sector," he said. "Employers see so many students in a day – they want to see someone that stands out."
Damien also advises students not to leave it too late. "The earliest you apply, the better the chance you have of getting the role."
"I boosted my soft skills, such as leadership, team management and teamwork," he said. "Through this internship, I have realised how interested I am in the finance field, which is where I see my future."
What skills does an organisation look for?
The InterContinental Davos looks for interns that are able to handle the bustling atmosphere of a modern hotel. "The hotel business can request long working hours, different work shifts and working on Bank Holidays and weekends," they said. "The students need to understand that work needs to be learned from scratch and that lateral service is part of the job. Flexibility and teamwork is getting more and more important. For example, if we need help on a busy day in housekeeping, everyone – from the GM to the intern – is helping to clean rooms."
The hotel is well aware of Glion students' credentials. "Students from Glion are usually well prepared, professional and passionate about the hotel business," they said. "They are willing to work hard in order to reach their goals." They chose Damien due to his enthusiasm and passion. "Damien showed a great interest in working in our InterContinental Davos and was well prepared for the interview," they said. "He was enthusiastic about the internship and the position in purchasing."
InterContinental Davos offers internships in a range of departments, including front office, housekeeping, kitchen, service, spa, administration and concierge. "The internship usually starts with orientation training and various specific department trainings," they said. "We make sure interns not only learn about the operation of the department they work in, but also learn about the whole hotel operation and the brand. We work with a buddy system that means the interns have an employee who is dedicated to them, who makes sure they are trained well and have all tools they need."
What were the benefits?
For Damien, getting to work closely with the managers of the department was key. "I got to better understand their issues, as well as the way they tried to solve them," he said. "I was able to have a better insight of the finance department."
Damien also gained a range of skills. "I boosted my soft skills, such as leadership, team management and teamwork," he said. "Through this internship, I have realised how interested I am in the finance field, which is where I see my future."