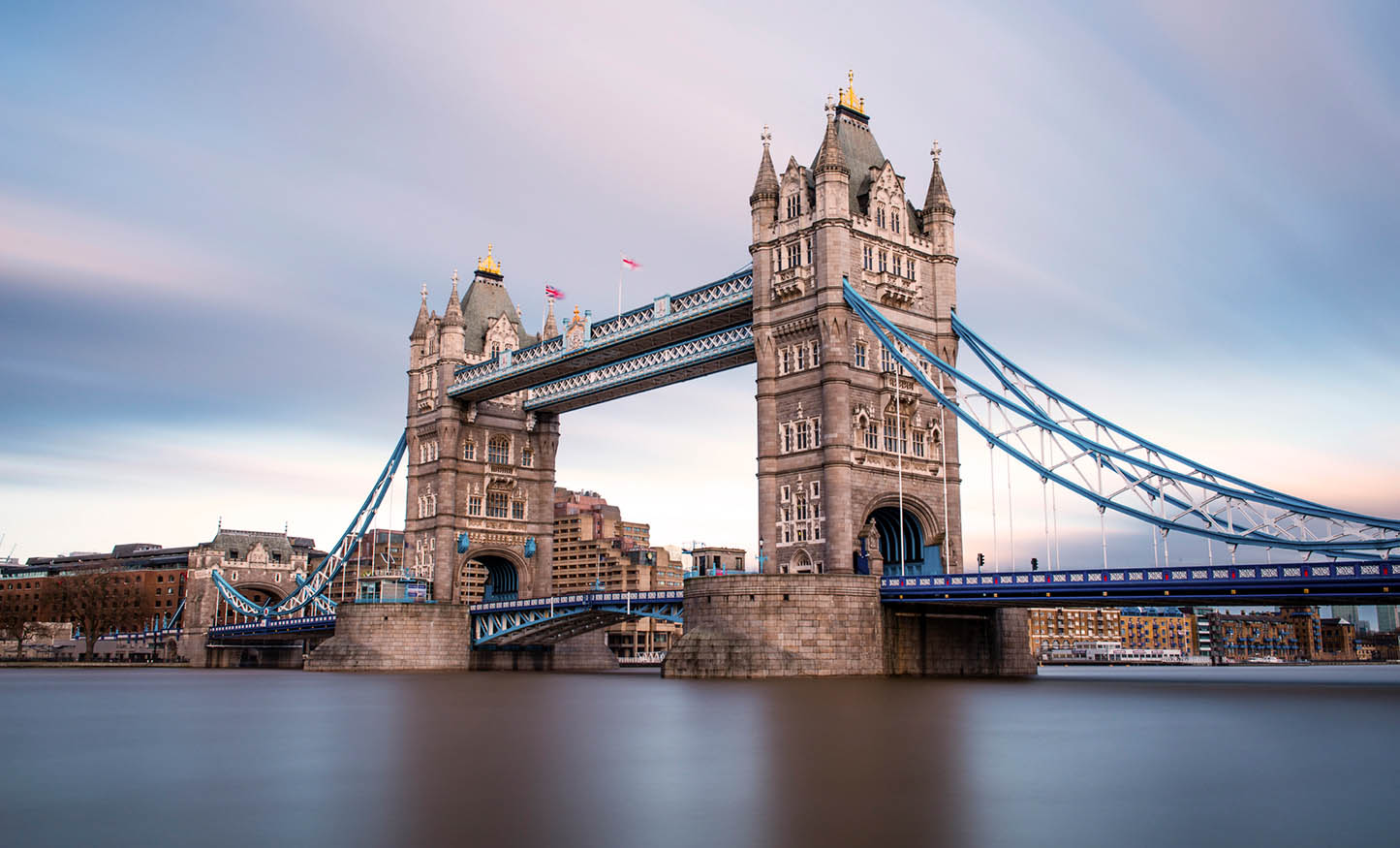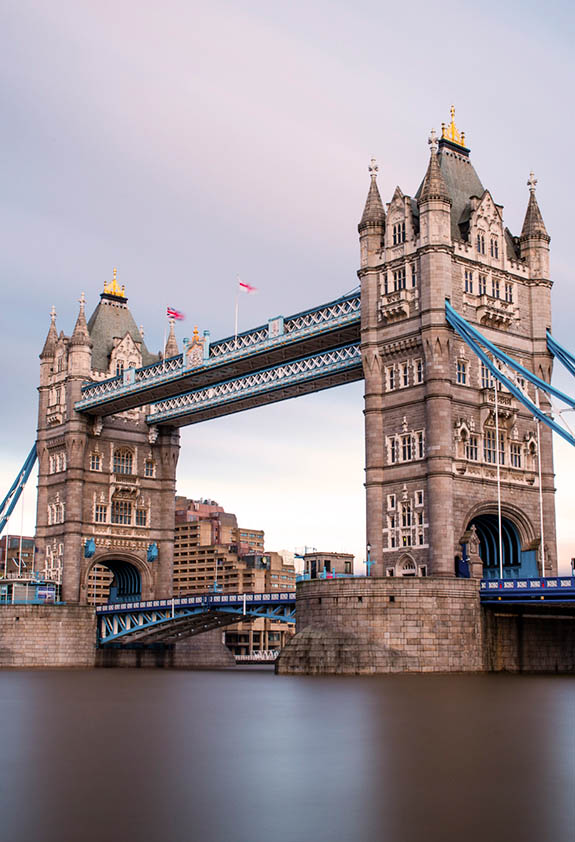 Do you have a thirst for adventure, a taste for unique experiences and a drive to discover the delights of the capital city of London?
We love this old quote about London from famous English writer Samuel Johnson that reminds us of the advantages of living in London:
"You find no man, at all intellectual, who is willing to leave London. No, Sir, when a man is tired of London, he is tired of life; for there is in London all that life can afford." We certainly agree!
So we spoke to Florence Beckett, Head of Student Experience, and Lailana Shouly, student and Campus Life leader at the Glion London campus, to find out more about the sensory stimulus on offer in this classic cosmopolitan city.
They reveal here your bucket list of London attractions!
For a much-needed dose of culture and history, London hosts 17 of the top 20 visited attractions in the UK! The city features world-class museums and galleries just waiting to be seen and the majority are free to enter. In 2013, London's British Museum, National Gallery, Natural History Museum and Tate Modern art gallery attracted almost 23 million visitors between them!
The British Museum ranks #1 of around 2,400 things to do in London on TripAdvisor! It opened as far back as 1759 and houses an extensive collection that allows you to discover more than two million years of human history and culture. Stumble upon the Rosetta Stone and uncover Egyptian mummies, all under one roof!
The National Gallery is an art museum with free entry that displays a collection of over 2,300 paintings dating from the mid-13th century to 1900. Explore 30 highlight paintings in the link above.
The Natural History Museum cannot be missed! It is a celebration of our natural world and holds the Life and Earth Galleries, geological collections and even a tropical butterfly house, a summertime favorite for all, featuring hundreds of rare butterflies! In 2014, this was chosen as the location for Prince George's official first birthday portrait.
Tate Modern offers you the chance to puzzle over fabulous contemporary art on the River Thames in a modern setting, with an amazing view of our city that never sleeps. If you're more into traditional art pieces, why not try Tate Britain too.
St Paul's Cathedral invites you to step inside and appreciate the awe-inspiring work of architect Sir Christopher Wren. This cathedral was the location for the wedding of Charles, Prince of Wales, and the late Lady Diana Spencer. With its world-famous dome it is an iconic feature of the London skyline.
Westminster Abbey is a must-see historical church in the heart of London that welcomes more than one million visitors every year! You can try an audio guide in one of many languages offered, take a verger-led tour or explore it all at your own pace.
London was revealed to be the theatre capital of the world in 2014! When you think "London", you think "Theatre", you think… "THE WEST END!" What an honor it is to have some of the worlds most talented actors and theatrical art performances at the tip of your fingers.

The Phantom of the Opera will send chills down your spine from the unexpected jump scares to the thrilling set that comes to life! A twisted tale accompanied by Andrew Lloyd Webber's world renowned musical compositions that will definitely leave you in a state of awe.
The Lion King is the heart-warming Disney classic brought to life on stage. If you are in the mood for a blend of upbeat soulful music, a good laugh and amazing choreography then let The Lion King take you on an uplifting journey to East Africa. "Hakuna matata!"
Mamma Mia, get ready to be blown away by one of the "…funniest shows in town" and honestly, that statement could not be more correct. If you are looking for a night of cheeky comedy, good ol' tunes from Swedish pop group ABBA and getting your groove on, Mamma Mia is the show for you!
Those 'in the know' like to tap into innovation in London, and there are plenty of innovative happenings just waiting to be explored!
Intelligence Squared debates are live events with a difference. You can watch a live debate by the biggest names in journalism, politics and the arts. With the likes of Richard Branson, Stephen Fry, Professor Brian Cox and Germaine Greer on their celebrated list of speakers, you would be hard-pressed to see better live.
Drink, Shop & Do café in the Kings Cross area allows you to get involved in an eclectic evening craft workshop. From papier mâché to quiz nights to screen-printing and beyond, get interactive and flex your creative skills.
Tedx Talks are a perfect way to get involved with some of the world's most innovative people. From captivating talks on psychology, global warming, Google, music, mobile apps and more, these talks are usually broadcast worldwide so what better way to educate yourself than to learn from these prominent lecturers?
We believe that we are the sum total of our experiences, so we urge you to make those experiences count!Entertainment meets culture meets extremely unique experiences when you're in the capital!
The Blitz Party allows you to step back in time and dance at a party that recreates the wartime glamour of 1940s London, in a unique evening event held in an underground warren styled as an air raid shelter! The night features big bands and wartime themed refreshments.
Hot Tub Cinema celebrates the London summer with pop-up film screenings in parks all over London! You are invited to dress up, sing, dance and play while watching old film favourites alongside friends.
The Nudge London keeps you updated on the latest pop-up restaurants to grace the London scene. From secret garden BBQ's to foodie events and guest chef residencies, there's always another pop-up on the horizon to feed your appetite.
If they say that experiences become an ingrained part of our identity, then only the best experiences will do!
The Ritz London offers you an elegant British Afternoon Tea at this classic hotel. With a dress code to adhere to and a live pianist, you can dine in sophisticated surroundings for one of those true bucket list moments.
Banya No.1 offers you a global leisure experience on your doorstep in London with a traditional Russian banya experience, for those seeking something a little unusual, featuring authentic Russian spa treatments at 60-70% humidity!
Claridge's Mayfair for dinner on an evening will immerse you in old world Mayfair opulence accompanied by a 5-star level fresh and seasonal menu inspired by the constant changing of the seasons.
The Savoy for a sumptuous night's stay with a spectacular view overlooking the River Thames is the ultimate in grandeur and style. Each suite is embellished in Edwardian or Art Deco furnishings with splendid and noteworthy marble bathrooms.
The View From The Shard, London's highest viewing platform at the peak of Western Europe's tallest tower, offers you an unrivaled view, with the whole of London laid out before you as far as the eye can see.
Sky Garden is a free to access enlarged glass dome, which showcases three floors of indoor landscaped public gardens alongside refined dining experiences and bars.
London is home to a wide range of famous street markets, some of which have been going on for centuries, where traders compete to delight your palette and energize you on your day off.
Columbia Road Flower Market is a feast for your eyes, being one of London's most visually appealing markets held every Sunday.
Borough Market hosts lots of delicious stalls for you to get your teeth into in this gourmet food market, where you can peruse fish, meats, vegetables, ciders, cheeses, breads, coffees, cakes and patisseries to your heart's content.
Camden Market is a hidden treasure of London. It truly represents the more "edgy" and "hipster" side of town. From fresh Italian organic pizza to Lebanese wraps to Thai curries to vegan ice cream cookies, Camden Market has it all! Find yourself exploring the true beauty of retro fashion or discovering old goodies in the many thrift shops!
Chinatown, the heart of Chinese culture and dining in London, is the place to go for tasty and authentic cuisine of the Orient.
Benihana is on hand if Japanese cuisine is more your thing, a restaurant offering you a Japanese Teppanyaki dining experience where your private chef prepares your meal on a hot plate at your table.
Archipelago is a truly alternative dining event, a restaurant that offers you exotic meats such as crocodile, kangaroo, zebra and bison in an elaborate setting.
Full of energy? Get walking! In the need for speed? Hop on a bike! Feeling adventurous? Explore by boat! Only a great view will do? Get some air by cable car! Just want more? Take a themed and guided tour!
The Queen's Walk is a leisurely stroll spanning several miles that allows you to take in the tourist trail as you pass over Westminster Bridge, along the south bank of the River Thames towards Tate Modern art gallery and then back over the river on the Millennium footbridge, finishing at St Paul's Cathedral.
The London Cycle Hire Scheme or 'Boris bikes' as they are more commonly known are public bicycles that offer you a great way to travel around the city, with the first half an hour free!
City Cruises take you on a sightseeing boat trip tour on the River Thames. This company won a Certificate of Excellence in 2014 from TripAdvisor.
Emirates Air Line invites you to take to the air in London's only cable car as it crosses the River Thames close to the O2 by North Greenwich Tube station. Flights are around 10 minutes each way.
London Ghost Walks, not for the faint-hearted! Experience a personal guided tour to unlock the untold secrets around the most haunted places in London.
Do you like to push well beyond the boundaries of the predictable, guided by your free spirit, to explore all that is eccentric? Then search no further.
Saatchi Gallery, where pop culture meets classic modern art by original independent artists. These unique exhibitions are what contemporary art is all about!
Choccywoccydoodah, the name says it all. The chic café where chocoholics get their fix. From their famous cupcakes to their truffle selection, Choccywoccydoodah never fails to amaze!
Ripley's Believe It or Not! is otherwise known as "The UK's most unbelievable attraction" with six floors of all-out crazy artefacts and galleries. Find yourself lost in the mirror maze or racing against time in the Impossible LaseRace! So much to choose from, so much to explore.
So that should be enough to keep you busy for a while, and that is just the tip of the iceberg of what London has to offer the modern-day globetrotter!
London holds an international outlook and appeal that you can't find anywhere else, and there is truly something for everyone. And with a large entrepreneurial community who call it their home, there is always something new and unseen just around the corner!
As your time in London progresses you will find your own favorite places to visit and become part of the rich tapestry of life that unravels there. We anticipate your arrival!
Thank you to Florence Beckett, Head of Student Experience, and Lailana Shouly, 3rd semester Bachelor student and Campus Life Leader at the Glion London campus for sharing their bucket list of London attractions.