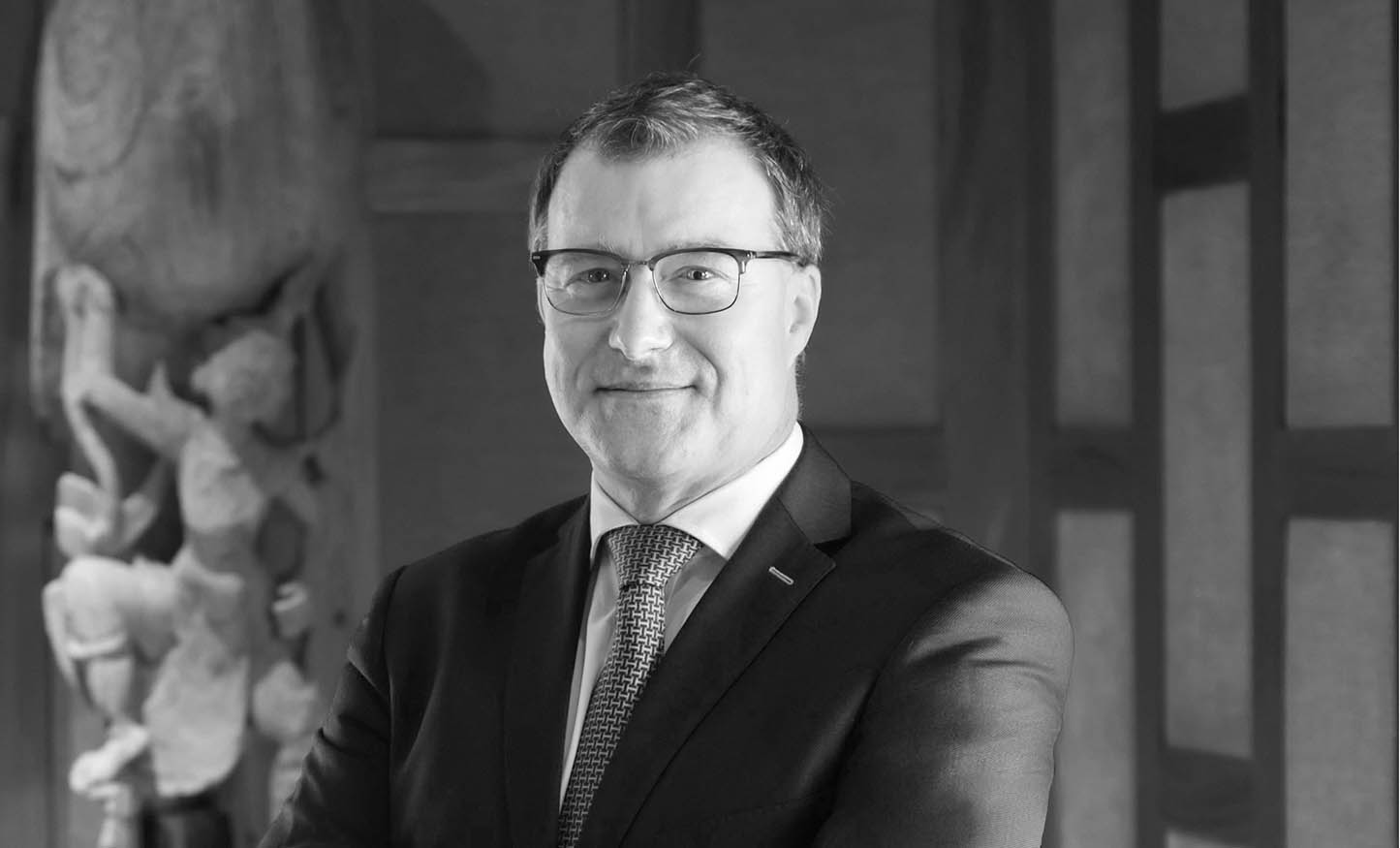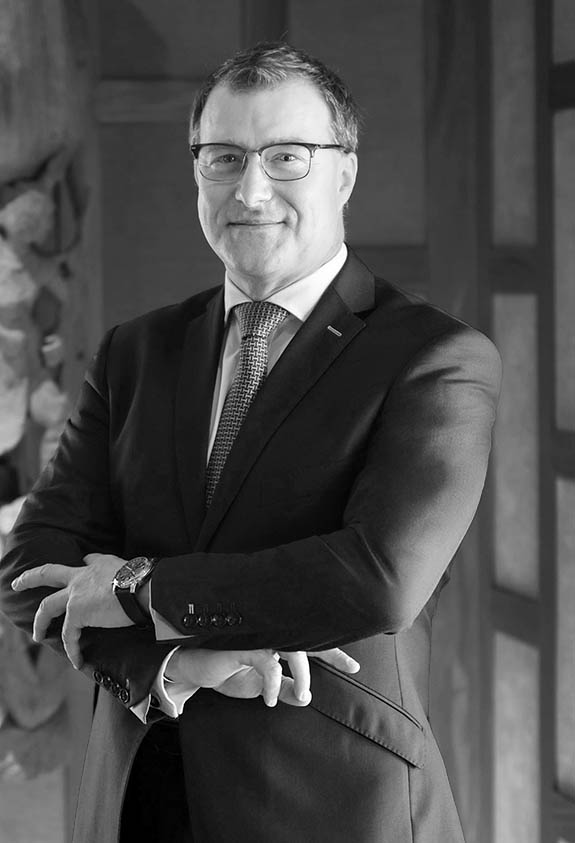 By Frank Schuetzendorf
Frank Schuetzendorf, a member of Glion's industry expert Master's faculty, recently had the opportunity for an exclusive interview with Aman's COO Roland Fasel. In part one of this fascinating and wide-ranging conversation, Roland shares his insights on the key pillars around ultra-luxury travel and guest experiences today. Look out for part two next week.
Frank Schuetzendorf (FS): To begin with, could you share your experience within the ultra-luxury hotel industry?
Roland Fasel (RF): My entire career has been very much focused on the ultra-luxury space. I built my career from the ground up, beginning with an apprenticeship, something that was quite unique among my generation at the time. I then attended the Lausanne Hotel School, where I became committed, focused, and dedicated to establishing a career within the hospitality industry. As you can tell, from an early stage, I had a very clear goal in mind. And so I ended up running my career a little bit like a brand: positioning, competitive advantage, and a somewhat linear journey working myself upwards through the food and beverage route.
In those days, it was simpler for one to go straight up the functional ladder, something that has become a little bit more complex today. I was also very fortunate, as straight after graduating from Lausanne, I secured a position with Four Seasons, who at the time were the most prestigious luxury hospitality brand. I then moved to Bel Air hotel in Los Angeles, a Rosewood hotel, which at the time was renowned as one of the best hotels in the world. Then, and based on my positioning review, I wanted to expand my experience in Asia, so I decided to move with Regent Hotels, another contender in the luxury industry.
In the meantime, I also very quickly understood that, academically, I needed to progress. So I embarked on an MBA. I also discovered that operating in the higher end of the industry did not mean it was impossible to make a profit. And so, as I moved through the smaller and larger organizations, from a Regent Hotel to run a Shangri-La Hotel, for example, where I learned how to keep a focus on the 'rice bowl'. This means that – even within the ultra-luxury hotel space – you needed to deliver your returns, which helped me very quickly and very early on to always keep a focus on delivering results.
FS: When comparing the various companies and cultures you have worked for, what are your key takeaways and learnings today? Let's start with Four Seasons.
RF: Four Seasons taught me everything I know about leadership, people and growth within the organization, as well as how to build a very clear purpose and clear guiding principles. To this day, I still adopt some of those principles and their approaches.
FS: Regent hotels?
RF: Regent hotels Asia had a significantly greater focus on product and innovation. We were constantly playing an offensive game. At 14 per cent labor cost in Thailand at that time, you had much space to be creative and to continuously work on your product and the fine tuning of your service. You would look less on the processes, and if you had an issue with service delivery, you would simply add a person or two to cover to make it work.
FS: What about Shangri-La?
RF: The Shangri-La in Singapore was a big volume operation, where event spaces allowed for no less than a 4,000 capacity seated dinner, teaching me that it was possible to provide a certain level of luxury service, whilst at the same time achieving business goals.
FS: And what about Rosewood Hotels, which was in the early stages of growth when you were there?
RF: My emotional connection to Rosewood is still very strong. I have to say I was fully engaged in the Bel Air context, which is such a jewel in the hotel space. At that time, we ran the highest average rate in the US having recently undergone a renovation. Caroline Hunt (who founded Rosewood hotels in 1979) was still involved, so there was a very strong family spirit. The brand also consulted closely with Steve Covey (author of The 7 Habits of Highly Effective People). Working with such industry icons was part of our remit to create a certain culture within the Rosewood brand at that time. It was a fascinating time, where I learnt a very customer-centric engagement. A very small and unique space of heaven.
FS: In which ways has your role changed, shifting from a regional General Manager position with Dorchester Collection to your COO position with Aman?
RF: First and foremost, it's a global role. That said, my role is still about optimizing the business and still about displaying a far-reaching leadership. It's just in a much more global context. So, therefore, the challenges around that are definitely different.
Then, obviously, you have different stakeholders. At Dorchester Collection, you had a property company/operating company kind of context. The hotels within the collection all started as individually owned and operated hotels, but were eventually bought by Dorchester Collection.
Aman, which has been 30 years in the making, started incredibly organically without any real business objectives in mind. The company has a beautiful mystique and is clearly a very powerful brand. With the ownership changes a few years ago, the building blocks which were required to scale the business and move it forward were finally put in pace. This is where I personally was really able to add a lot of value in the Aman context.
FS: What skill set does a COO require to succeed in today's market context?
RF: You have got to lead by example and with a clear purpose. Following a clear purpose, I believe you have to clearly articulate the values and pillars of a company which therefore requires having an aligned strategic route along which you perpetually have to drive without losing focus. So, when disruption comes in or there is a change in direction, you are responsive enough that the operation can be adjusted as you go along. I am a firm believer that successful companies today are very purpose lead.
FS: What were your initial actions when you joined Aman?
RF: We were very quickly able to bring the senior leadership together and work on the organizational purpose statement, clear values and clear pillars. We then developed strategies within the different operating functions and refreshed the process every year before each budgeting cycle.
Around that, the next piece was defining leadership: how it translates into the field and how to embed it into the organizational culture. Then the purpose statement and values had to be communicated. In order to achieve this, we introduced a purpose and values workshop for the first time in early 2018. We developed a model, which was presented at the General Managers' Conference – also one of the first ever – to then roll this out throughout the organization, i.e. to all of the 5000 employees.
Finally, I believe the third dimension, and one of the main reasons behind our success over the last two and a half years, is to really embrace financial discipline. I firmly believe that the role as a leader or a COO is to be financially responsible and that you lead the optimization – I'm not saying the maximization, but the optimization – of your assets.
FS: More important than the others?
RF: I do not believe that one discipline is more important than another. Rather, they need to work in harmony with each other and honestly speaking, you cannot have one without the other. At Aman, innovation, creativity, design and our supreme service levels all combine to give us our competitive advantage.
FS: What exactly is it you look for when recruiting new employees?
RF: Ultimately you look for passion; you look for energy; you look for resilience. I strongly believe that in today's context you still have to put some time in to get validation and to be successful and reap the rewards. For the younger generation coming in, and with companies competing for talent, careers do develop faster, and you have a significantly greater chance and a faster career opportunity than my generation.
We are still a growth industry in many corners of the world and, therefore, you have opportunities to take chances. With one of my previous employers, one of my guiding principles was to give you a chance and when you had 60 or 70 per cent of the next job's competencies, we would look to promote from within as opposed to searching for talent outside. I am a firm believer in developing from within.
FS: How do you see the future job market in our industry evolving?
RF: The war for talent is a reality. Once you have secured the right talent with the right attitude, the right focus and commitment to being part of a team, you have to keep them motivated and inspired.
There is a lot of contribution and exchange which can happen, but ultimately it is still our responsibility to create those frameworks for the new generation to reach their personal potential and possibilities. I think this is where we, as leaders, spend most of our time these days: how to establish where to go, how to attract the talent we need, and how we can keep them inspired.
I think it's about getting your team involved and giving them cross-functional exposure; encouraging them to visit the hotels and take a chance on people who may not have otherwise had the chance, which gives them the motivation and ambition to push further. I've seen colleagues take part in an opening, and six months later they're on an island as a resident manager running a resort. As an employer I have that flexibility, and if I get people with the right mindset they can move up quite quickly.
We will be publishing part two of this interview on August 7. Check back then for more industry insights from Roland
About the author:
German-born Frank Schuetzendorf has built his international hospitality career over the past 25 years as a Food and Beverage professional within the top luxury hotel market.
Frank teaches in the Glion's Master Programs. Before joining Glion, Frank was Senior Lecturer at the Ecole Hôtelière de Lausanne and Visiting Lecturer at ESSEC Business School in Paris. He had various operational management roles in food & beverage, at the Hotel Plaza Athénée in Paris, Klaret Group, Shangri-La Hotels and Resorts, plus Four Seasons Hotels and Resorts, to name a few.
He holds a Master of Business Administration from the Open University, UK.