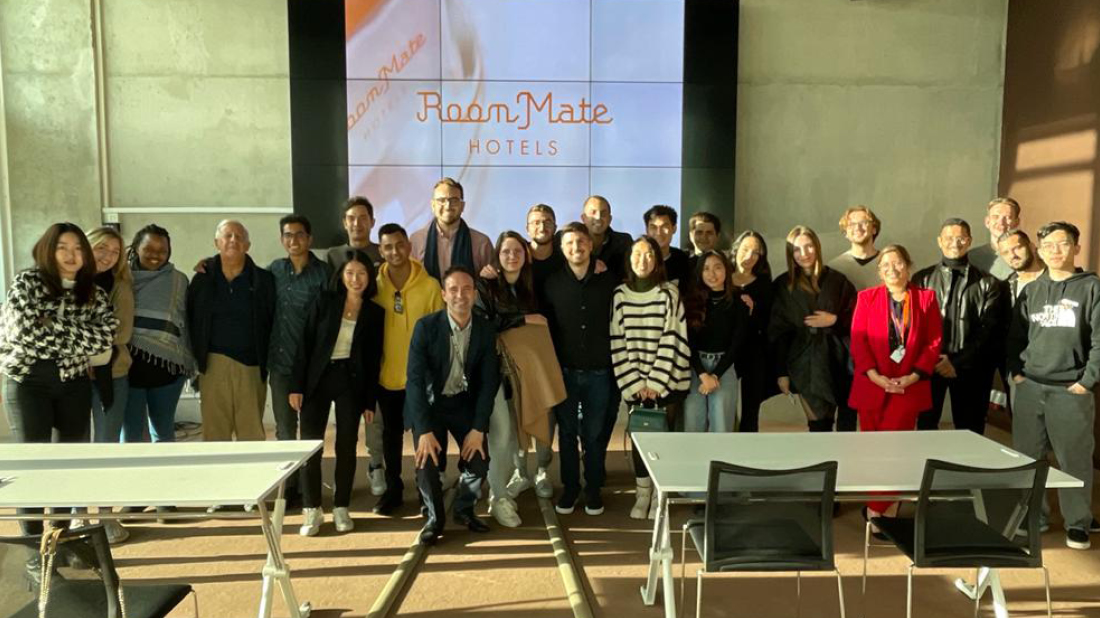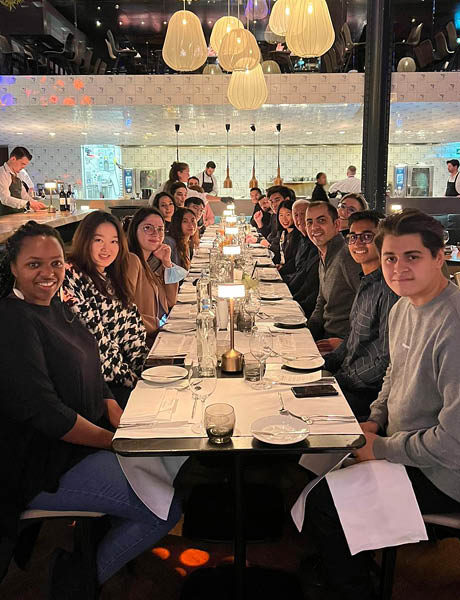 At the beginning of October, the semester 2 students of our Master's in Hospitality, Entrepreneurship, and Innovation went on a field trip to Amsterdam, where they had the opportunity to explore the city, meet inspiring industry leaders, and witness first-hand how hospitality and innovation are translated. Sharon Kimingi was on the trip and she tells us about the experience, how it cemented her entrepreneurial ambitions, and how it resulted in an internship offer!
The Insider (TI): Why did you choose the Master's in Hospitality, Entrepreneurship and Innovation?
Sharon Kimingi (SK): It's more like the program chose me! I remember having a casual look at the call to apply for the UNWTO & Sommet Education Hospitality Challenge, but it was only when I saw this Master's in Hospitality, Entrepreneurship and Innovation that I became interested in applying. I told myself that if I won this was meant to be.
The program is designed to first build an understanding of where innovation is driving the broad hospitality industry. Then gives us a crash course in ideation and learning how to test those ideas. In the final stage we are learning how to target the right market and grow our businesses. This program has made me even more confident and excited to become an entrepreneur.
TI: Did you have any expectations before the field trip to Amsterdam?
SK: I have always considered the Netherlands to be a leader in innovation. This is because my dad used to be a flower farmer and we spent a lot of time in the Netherlands and with Dutch businesspeople. I expected to find a lot of new ideas, interesting businesses and innovative solutions on our field trip.
TI: How was the field trip? What did you do during this trip?
SK: On the first day, we left school early, caught a flight from Geneva to Schiphol and arrived in time for our first presentation at Room Mate Aitana, the boutique hotel where we were staying. We spent the week visiting eight other companies in Amsterdam and Eindhoven, the latter of which is known as the home of Philips but is also a lesser known startup hub in the Netherlands. We had a welcome dinner, a networking cocktail, some fun nights, a little free time to explore the city and then a goodbye dinner at a Michelin starred restaurant. All in all a really engaging experience.
TI: What was your most memorable activity on the trip?
SK: I cannot pick one, so I will name a few. Our visit to PHOOD Kitchen, an aquaponic farm and healthy restaurant in Eindhoven was both amazing and delicious. Having an intimate talk with Michael Levie, one of the founders of CitizenM hotels, gave us a fresh view of what hotels can be. We got a glimpse of what our entrepreneurship journey could look like at The Startup Village. Lastly, the Philips Museum was a deep dive into how technology and society has advanced since 1891.
TI: What was the highlight of this field trip for you?
SK: I did not expect to meet the founder of a blockchain startup, who invited me to an event she was speaking at and then gave me an internship offer a month later! I am really excited about where this could go! I also loved getting to know my classmates better, especially because of the hybrid (online/in-person) class we have.
TI: What are your key takeaways from this trip? What did you learn?
SK: We talk a lot about how businesses have to become more sustainable, but we rarely ever see it in practice. We also forget that there are three prongs to sustainability, which are people, planet and prosperity; and on this trip we learned that adjusting workplaces for people with disabilities and protecting employees during the pandemic is just as important as fighting climate change. Finally, I learned that success is never about perfection but about continuous improvement.
 
Thank you for your insights Sharon, and good luck with the rest of your Master's!
Master your future
Hospitality, luxury, finance, real estate, innovation, entrepreneurship… whatever your career ambitions, we have a Master's that will help you achieve them.