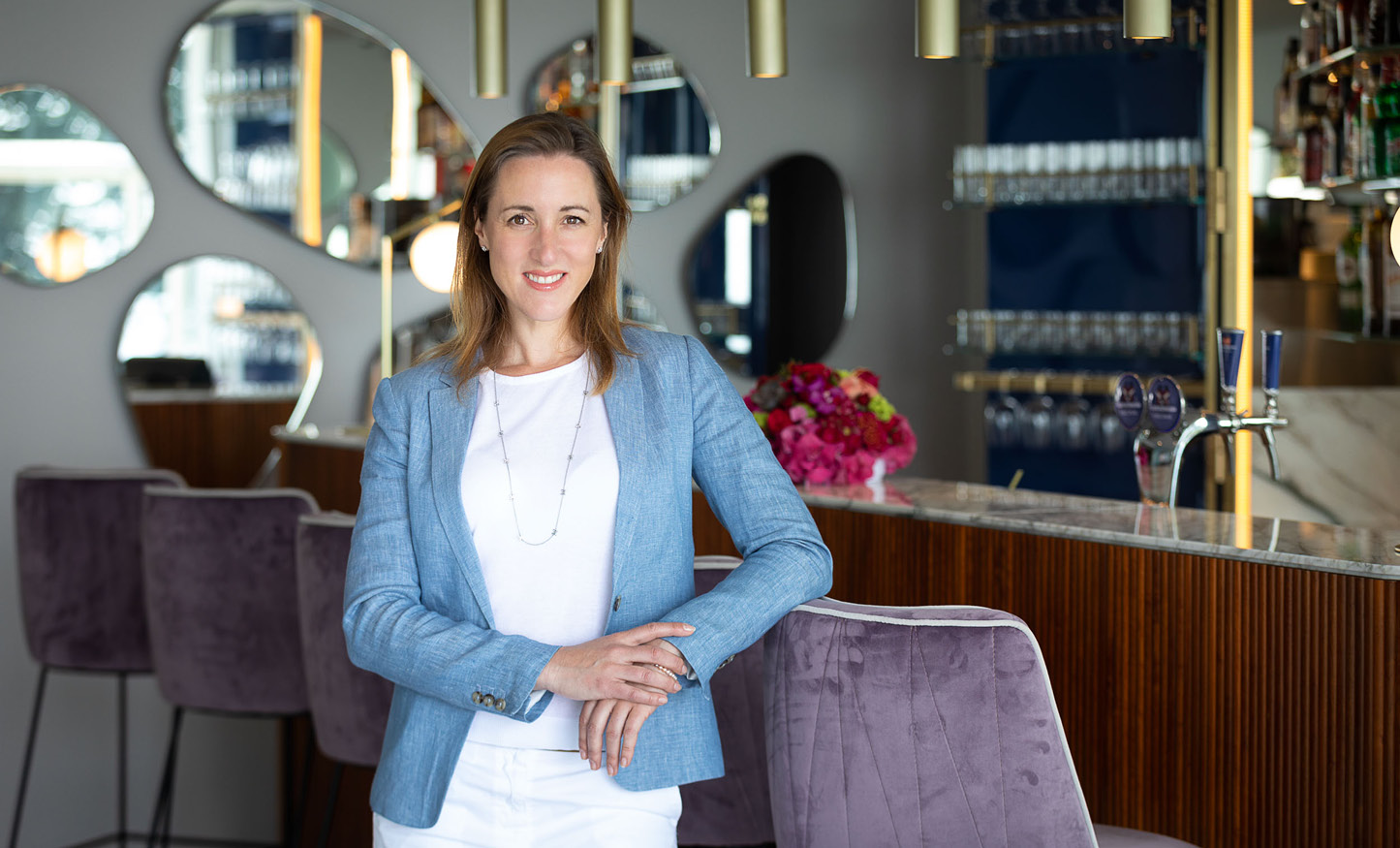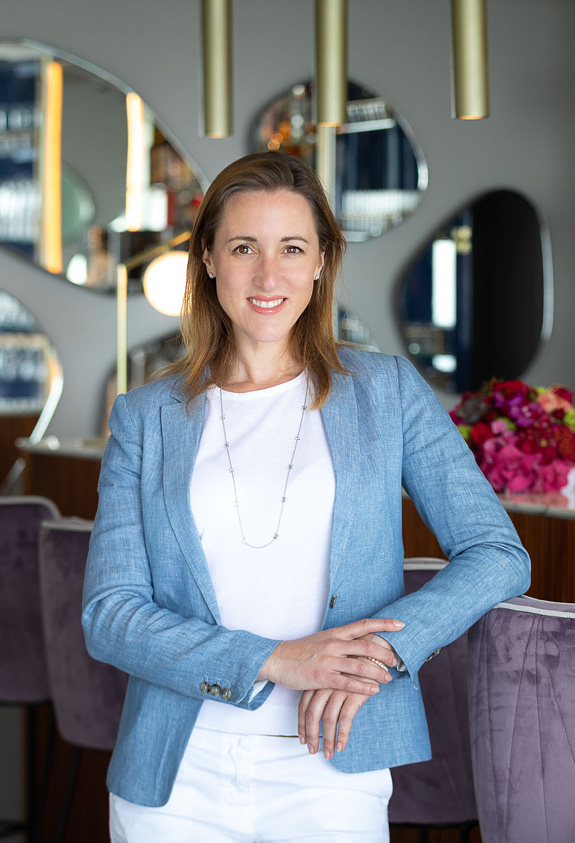 After breaking through her own 'glass ceiling' and earning the opportunity to transform a unique hospitality business, Glion alumna Nathalie Mika-Huys has set about her task with all the passion and determination of someone with a point to prove…
There are many, many reasons why people choose to make their careers in hospitality; but the ability to work regular, office hours is definitely not one of them. A hotel is like a living, breathing organism – which almost never sleeps. So, to be in charge can be thrilling, stressful and immensely rewarding in equal measure.
Having graduated from Glion in 2003, Nathalie Mika-Huys spent a year in sales and marketing before entering the operational world of hospitality with a seven-year stint at the Lausanne Palace & Spa. There she became Director of Banqueting & Meetings and a member of the hotel's management team.
Nathalie then took time out to start a family. After a four-year break she re-entered the job market with the aim of landing a senior role at least to the level she occupied when she paused her career. So far all perfectly reasonable – after all, we live in the 21st century, and equality in the workplace is now enshrined in law in countries like Switzerland, right?
Except that it isn't quite that simple.
"I had many interviews, but as soon as the topic of my children came up I could see the fear that this would cause problems if they hired me. That I wouldn't be completely at their disposal, or it would be difficult to plan schedules and so on," Nathalie explains.
For a man – like your correspondent – used to being judged purely on professional merits, it's almost impossible to imagine how demoralising that must feel. Nathalie says she experienced maybe 10 interview cycles with a similar vibe, before stumbling upon a hotel in her backyard that she never even knew existed.
"I was born in Montreux, but I'd never heard anything about the Hôtel du Léman – it was a completely unknown quantity to me. However, having experienced so many setbacks by that point, I thought why not go and see."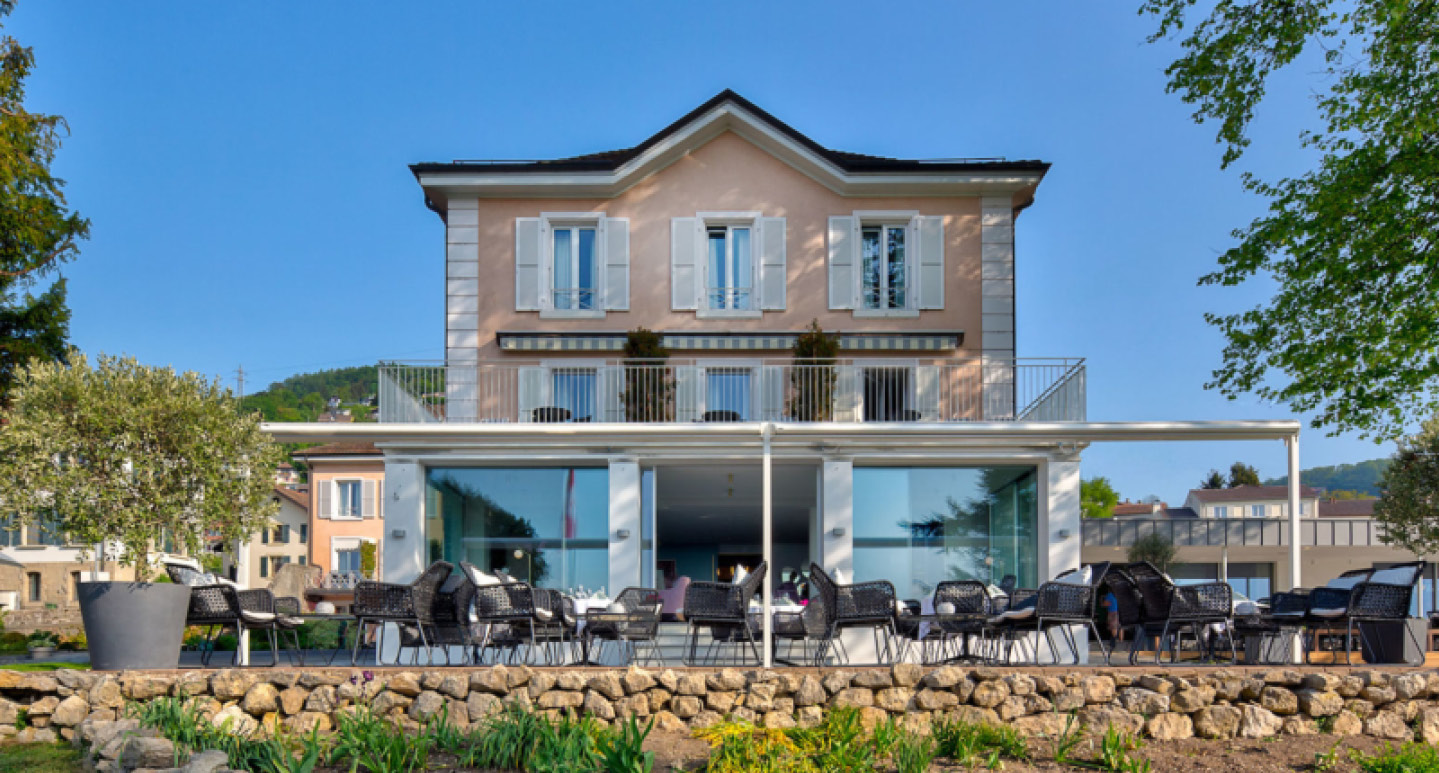 This proved a wise decision, because the Hôtel du Léman is a little different to your everyday hospitality business. For a start it is owned by Switzerland's Coop Group. It was established in the 1920s as a professional training and education center for Coop employees and, later, for those of other businesses; all founded on the cooperative principles of sustainable development, mutual respect and care for the environment.
"When I first sat down with the board for my interview, they were only interested in my skills and competencies, and especially my motivation for the challenge ahead," says Nathalie. "My situation as a mother was simply not an issue – it was so refreshing!
"The Coop Group embodies real social principles in the way they always try to keep an equal number of women and men on their management team and in their workforce. Plus they really focus on skills first. So it felt like a natural fit."
A totally different business model
If the 'fit' was good, the task at hand would be far from simple. The ownership group had decided to completely refurbish the property and reposition it as a fully-fledged hotel that could attract leisure as well as business clients.
"This was a massive challenge ahead of us. For a start, the physical environment needed a lot of work to bring it up to international hotel standards. Second, there would be a huge change management process for our staff; most of whom had been here for many years and would have to get used to a very different working environment in order to welcome leisure guests," says Nathalie.
Just to underline the point, in its former guise the hotel was closed at weekends as well as for three weeks during the peak summer period – two operational practices that immediately had to be abandoned! At the same time, the evolution from corporate group bookings to individual guests also required a different mindset from the hotel staff, with a greater emphasis on the personalized service and attention demanded of a premium hotel.
"As a leader, it was my duty to explain these changes to the employees," Nathalie notes. "So we organized employee days where we could communicate the vision the owners had for the future of the hotel, what we needed to focus on and what training would be offered. I also took the management team away for a number of retreats, where we could talk things over to make sure that everyone on the team understood the future vision for Hôtel du Léman – and were fully aligned with the objectives to achieve it."
Inevitably, some employees decided that this was a journey they weren't prepared to make. A greater number committed to it, and today the warmth of the employee engagement comes up consistently in the positive customer feedback the hotel receives. That and the amazing views of Lake Geneva and the Alps – a natural bonus for which Nathalie can thank the hotel's original founding father, Bernhard Jäggi.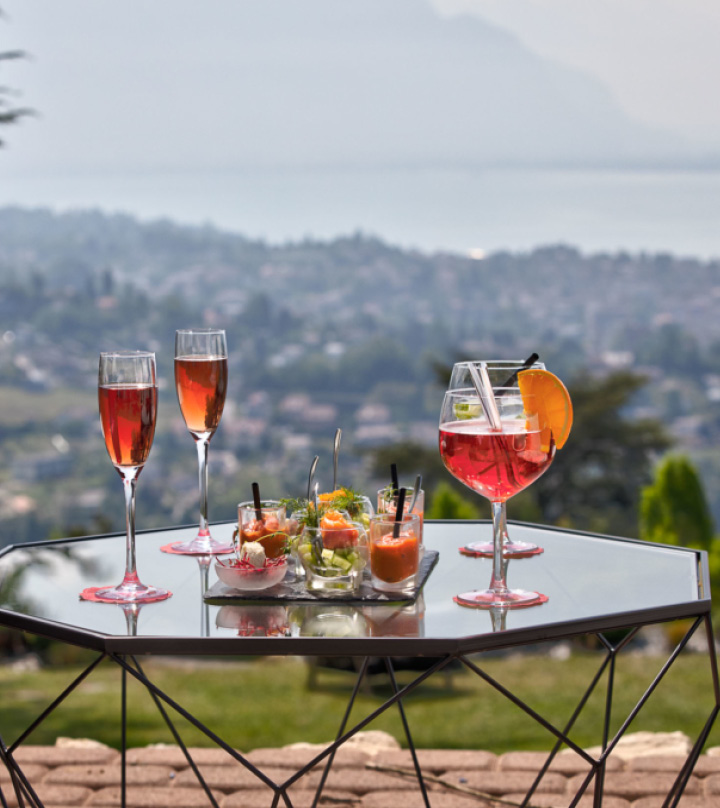 The Glion connection
For Nathalie Mika-Huys  Glion is a place that's very much in the blood. Her father, Anthony Huys, was a student at the school between 1976 and 1978, then took over the famous Jaman restaurant and bar in Glion village, which he ran until 1989.
"I think about 90% of Glion students will have partied there in those years, so many will have met me when I was just a little girl," she says. "My cousin has also studied at Glion, so it's a real family place."
Nathalie maintained the Glion connection last year, when she worked with students on an Applied Business Project. "I really enjoyed that, and I think it's important for me – as a hotel manager today – to be in contact with these young students who bring so much awareness of new trends and technologies.
"Even though I don't consider myself to be that old, things are moving so fast that when we're running large and complex businesses like Hôtel du Léman there's not always time to keep up with these new trends and new ways of communicating."
Transformation: delivered
The investment in property and people delivered the transformation required. In 2019, the last full year of operations pre-Covid, the hotel's revenue split between corporate and leisure bookings had reached an even 50:50.
As it happens – although nobody could have foreseen it at the outset of the project – the evolution towards leisure bookings also became a trump card once Covid hit the hospitality industry in 2020.
"Last year we saw 98% leisure business, as companies cancelled seminars and business travel in light of the pandemic," Nathalie reveals.
Not only that, but the hotel managed to buck the general trend in terms of booking volumes, enjoying occupancy in excess of 80% – significantly ahead of many local competitors. How did it achieve such stellar numbers?
"We didn't waste energy complaining about the Covid situation; instead we used the period when we were closed as an opportunity the think about the future and how we could be ready for it," she explains. "As a management team we sat down together and brainstormed how things were going to change, and what would be the customers' new expectations.
"In a way we were giving it our best guess, and maybe we could be completely wrong! But as it turned out we were right and we had great success. Throughout 2020 we were open for seven months and we maintained our revenue and – most importantly – our cashflow."
All power to you Nathalie – and to the enlightened interview board who made talent and ambition the guiding principles when hiring their transformational leader…
Launch your career in international hospitality
Our Bachelor's in International Hospitality Business is your first-class ticket to a global career.