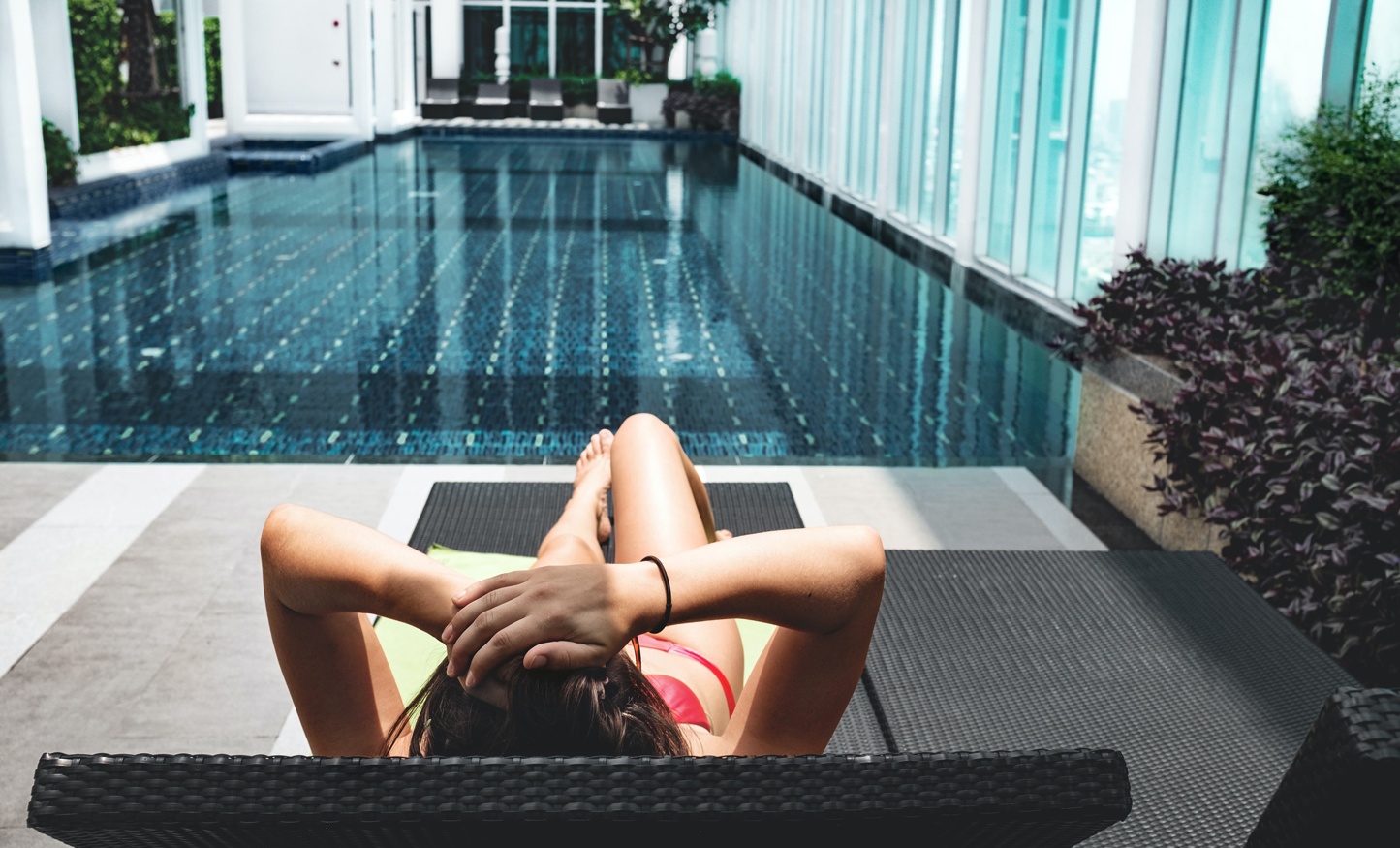 With health-consciousness now driving consumers' expectations across many areas of their lives, can the global spa and wellness sector capitalize on this once-in-a-generation opportunity? We spoke with a selection of market players to assess the impact of the personal wellness revolution on their businesses.
Living well, being well… has the world ever been so focused on this fundamental aspect of the human condition as we have witnessed this year?
It could be argued that Covid-19 has supercharged an expansionary trend in wellness that was already gaining major momentum. According to the Global Wellness Institute, the spa and wellness industry grew by 6.4% annually from 2015–2017, moving from a $3.7 trillion to a $4.2 trillion market. This was nearly twice as fast as global economic growth, as measured by the IMF.
But what next? Is the pandemic, and its aftershocks, going to be an opportunity or a threat to the spa and wellness sector, whether in the form of standalone institutions or hotel-connected facilities?
Mariana Palmeiro is a wellness and spa expert, co-founder and Head Wellness Consultant for the Swiss-based specialist consultancy Well Culture.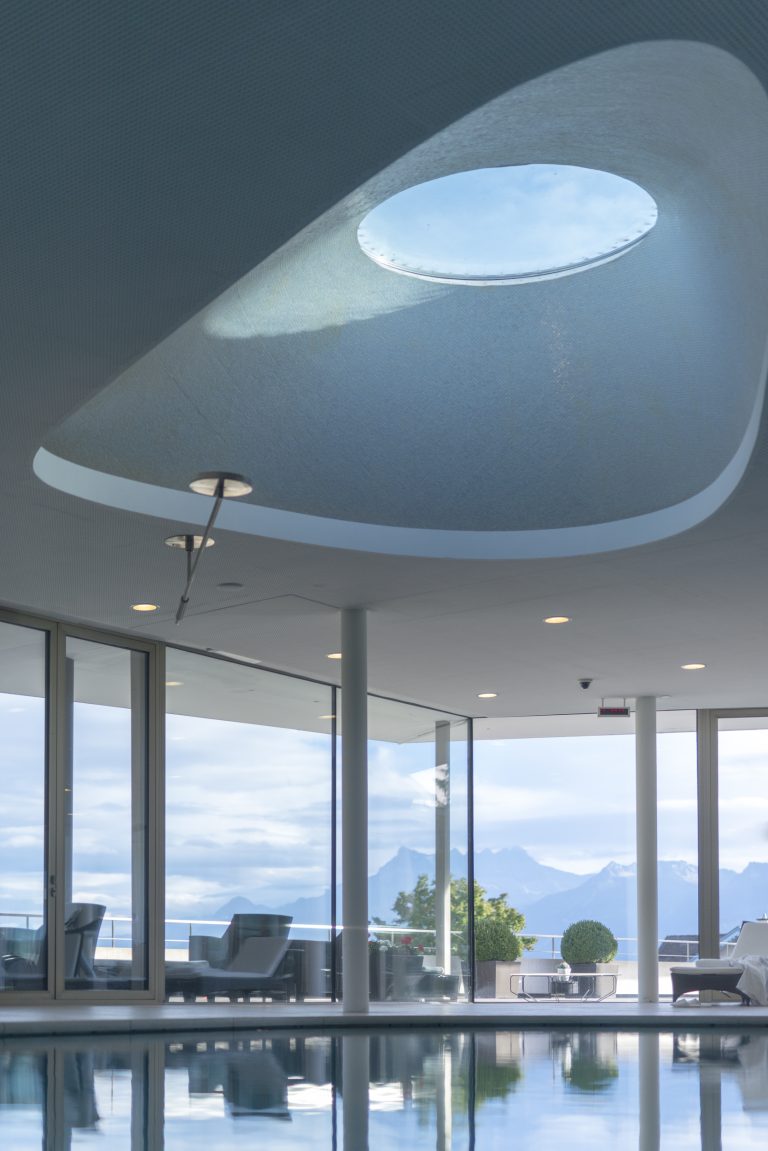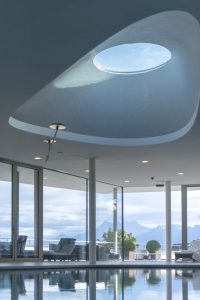 She notes, "Even before the pandemic we were seeing a growing understanding of the importance of health and wellbeing. This was particularly true in the luxury market – the 'top 1%' were saying they'd rather spend their money on ensuring they could live longer, so they could enjoy their wealth with their families and loved ones for as long as possible.
"Now everyone understands more about how fragile our immune system is, and how not taking care of our personal health makes us more prone to becoming seriously ill. I think we will see individuals taking control of their health and wellness as a way of being prepared for adversity."
Sonia Spring is Marketing Director for Clinique La Prairie. She notes, "With immunity being on everyone's minds, we are seeing more and more demand on that level, especially because our signature 'Revitalisation' program is recognized as a holistic program with major benefits of boosting the immune system and generally upgrading the mind and body.
"In response to Covid-19, we have introduced new elements to it, including immuno-fortifying ingredients, enhanced nutrition coaching and wellness solutions to help activate the immune function."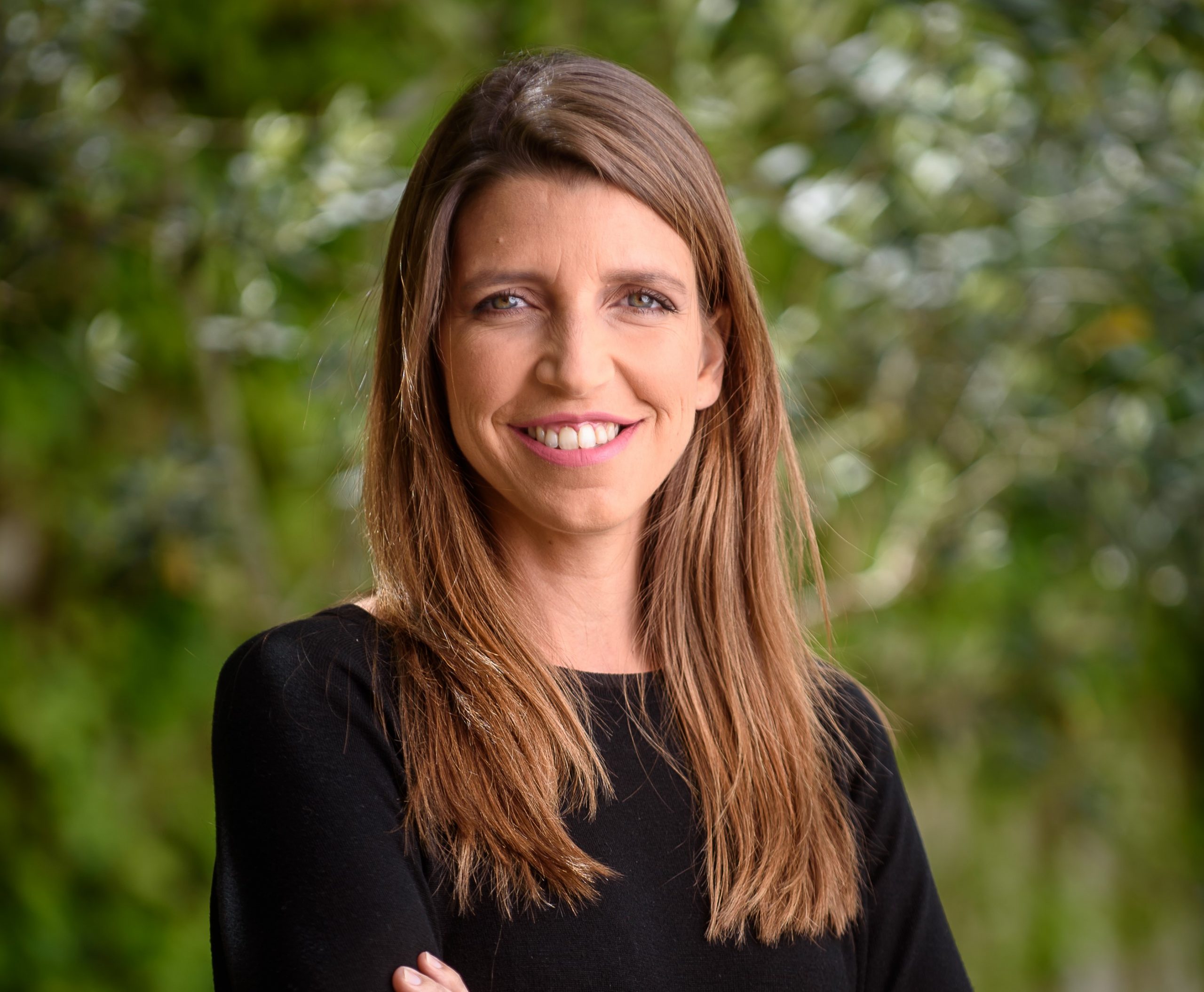 "I think we will see individuals taking control of their health and wellness as a way of being prepared for adversity"
Mariana Palmeiro
Waking up to wellness
From a hospitality perspective, spa hotels are far from a new phenomenon. However, the incorporation of a wellness element – and wellness expertise within the leadership team – is a more recent development.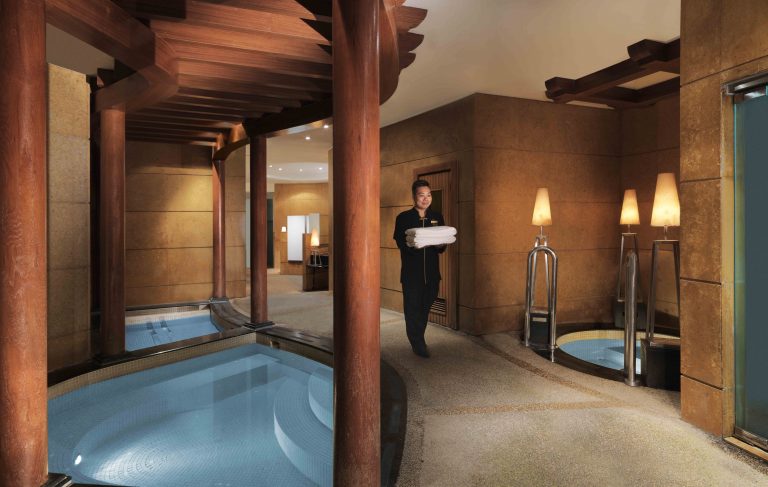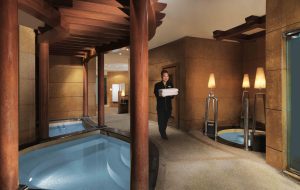 Glion alumna Thea Huang is Director of Spa, Leisure and Wellness for Fairmont Singapore, a 5* hotel that incorporates its own luxury wellness retreat in the form of Willow Stream Spa. Thea agrees that the pandemic has created an intriguing market dynamic.
"We are seeing growing numbers of guests in their late 30s and early 40s coming to us. There are people who have not previously taken good care of their health and fitness, but they used the opportunity of lockdown to start getting fitter, and now they want to carry on that process," she says.
"There's also a huge demand from people who need to find some personal space to relax and have time to themselves. With so many people working from home now, families are fighting for space to hide out for a little while. In our spa we have a relaxation room, plus we are right in the heart of the city, so people feel good coming here to give themselves that private time.
"I've seen guests working on their laptops as they sit beside our pool."
Hospitality's wellness response doesn't just impact its spas and treatment rooms. Mariana Palmeiro reports a shift in approach that touches all aspects of the guest's stay.
"At last, operators are starting to pay attention to what the new, more health-conscious breed of consumer is looking for," she says. "This is particularly true in food & beverage. For example, I'm working a lot with clients on what to serve at breakfast, what to put in the minibar… go to any supermarket and you are bombarded with healthy alternatives, so why should a hotel assume guests will be content to eat crisps and chocolate bars? Customers pay attention to these things and will appreciate brands that can offer something different."
Tech-enabled wellness explodes
It shouldn't perhaps be a surprise, given how it has taken over so many aspects of our lives, but technology has also been one of the big winners of lockdown life. From hosted online workouts to the accelerated growth of competitive home workout platforms such as Mirror and Peloton, big tech has made its play.
"Tech-enabled wellness has undeniably grown in this period, and it has opened up new and interesting dimensions," says Clinique La Prairie's Sonia Spring. "For wellness brands, tech has provided creative ways to keep the conversation going with clients and offer remote coaching in nutrition, fitness, anxiety reduction and immunity boosting, among others.
"Our doctors and nutritionists have given bespoke guidance remotely and via online sessions. We are also testing some projects to meaningfully integrate tech into our programs – for example, a device that tracks the evolution in a person's stress levels. For us, the important point here is not to do something for the sake of using trendy, feel-better tools; but to have a genuine purpose that will amplify health and wellbeing benefits for our guests, while keeping the highest levels of human connection."
"Nobody is really looking at the brain in this way"
Mariana Palmeiro agrees, adding that she also a co-founder and Chief Business Development Officer of neuroscience startup Experience the Field, which is aiming to launch an innovative, tech-enabled therapy related to brain enhancement.
This is an area of wellness she feels is virgin territory. "You can go to a spa or wellness center and have a full review of where you are at in terms or DNA, metabolism, heart function and so on. But nobody is really looking at the brain in this way – what our brains are saying in terms of how we deal with emotions, stress, sleep quality. It's an area that fascinates me."
The 'mental' side of wellness is also something that Fairmont's Thea Huang believes will become more prominent. She adds, "It will no longer be that a client comes, we deliver a massage then let them go. I think we will see hotel spas delve deeper into emotional healing, in addition to making guests feel physically good.
"Spas have in the past been seen predominantly as places for leisure; but we have the opportunity to bring in elements like meditation, mindfulness, even counseling. Maybe we could see art therapy included in a spa day, for example?"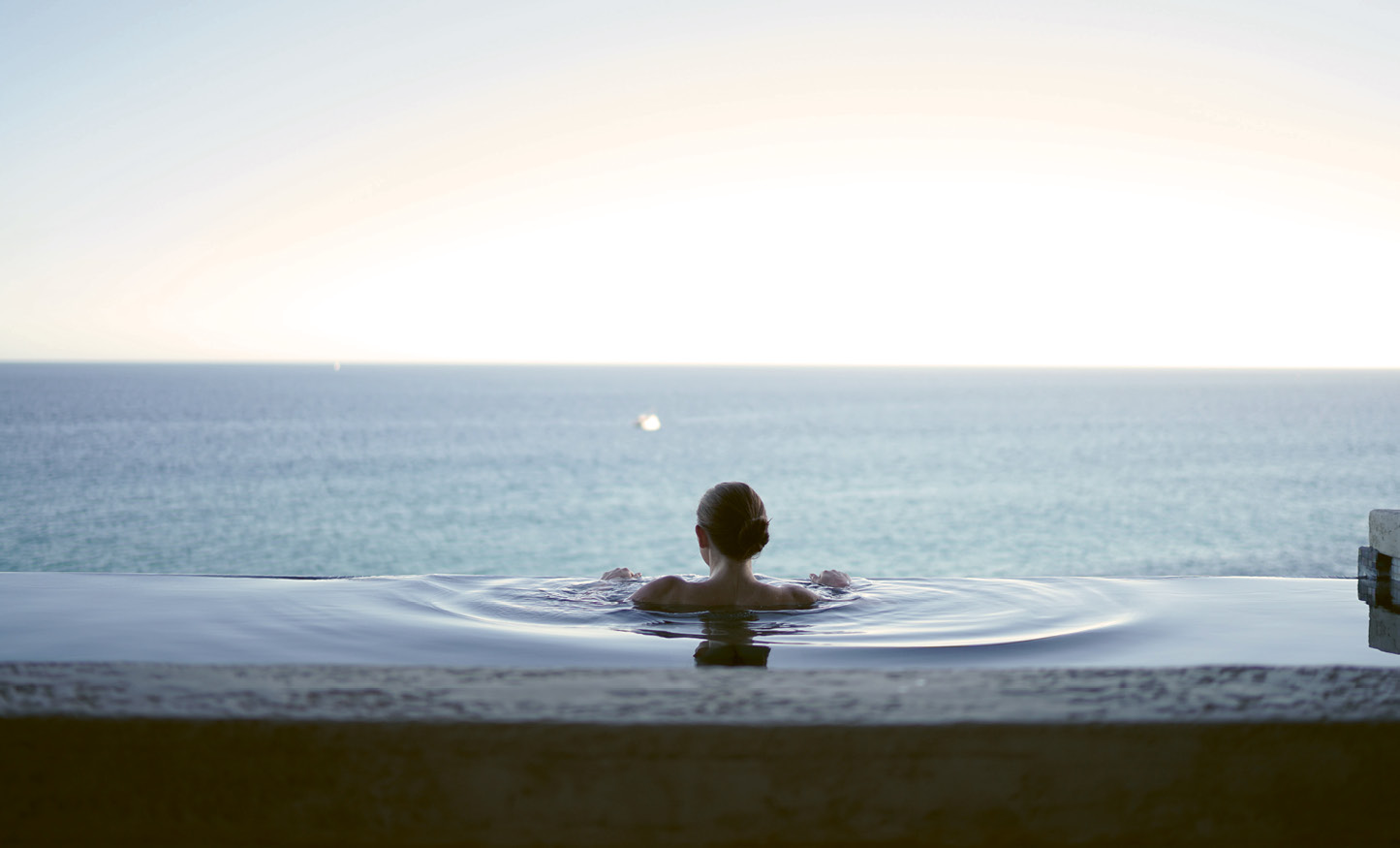 Dealing with the present
As they gaze towards this exciting future, operators cannot ignore the challenges of the present, and in particular the need to offer a 'Covid-safe' environment while also maintaining sustainable business levels in what remains an extraordinarily challenging marketplace.
Thea Huang admits that this has added to the operational complexity of Willow Stream Spa. "We have removed all shared dispensers of soap and shampoo, so now every guest has their own individual package or products. We also adhere to the strict distancing guidelines, which mean a maximum of 20 people in our gym, with only one person allowed at a time in the sauna or steam room," she says.
On the positive side, Thea also reports a notable increase in both membership enquiries and actual purchases, which is characteristic of a 'flight to quality'.
"A lot of guests are very concerned about the current situation and they would rather visit a spa that's part of a reputable hotel brand than go to a smaller, more boutique spa or fitness center," she explains.
"Previously they were happy to knock shoulders with others in their commercial gym, but now they are worried that they don't see the safety measures being properly executed. When we give a tour of our spa, people are surprised to find out that we air each shower cubicle for 30 minutes after use, or that each locker is only used once a day, so it can be fully cleaned and aired."
Travel troubles
With its international client base, Clinique La Prairie has been significantly impacted by travel bans and other government restrictions, something that Sonia Spring admits is an ongoing struggle. Inside the facility, meanwhile, the challenge is to balance safety protocols with continuing to offer the highest levels of service and care.
"Our guest experience philosophy has always meant high-end luxury for our guests, with a 'feel at home, away from home' experience to the highest standards possible while undergoing treatments," she notes.
"In this specific period, we have asked ourselves: how can we manage the essential 'human touch' and social distancing at the same time? With connection and humanity in mind, we have decided to reinforce the role of the guest experience manager assigned to each client. They have become the guardians of the guests' wellbeing; from the moment they leave home to the moment they return."
"Everything should be focused on delivering the highest level of wellbeing possible"
Get the approach – and the product – right, and Mariana Palmeiro believes the spa/wellness sector has an unbelievable business opportunity in the coming years.
"There's a global level of demand that has become so obvious I hardly need to explain it. The work I'm doing with hospitality clients today is around how to permeate the wellness culture into every part of the experience they offer. It's not an add-on service, or an upgrade to a 'wellness room'. Everything should be focused on delivering the highest level of wellbeing possible, but communicating that in an interesting, engaging and positive way.
"The big shift to a post-pandemic era is not about 'come and stay with me because my place is highly disinfected and everyone is wearing a mask so you won't get a smile from anyone'. It's more about how we embrace this new concern but also offer a new, wonderful experience. We cannot put people through an awkward experience – how do we make it light, bright, positive, engaging, fun? That's the work I do with hospitality players and it's been a big change I've seen in our conversations."
As the hospitality industry embraces this holistic wellness approach, Sonia Spring sees an onus on the 'pure player' institutions to go further to stand out and remain the authorities on transformative wellness.
She also sees an area that could be an emerging force in future. "Spiritual and mental wellness is still quite an untapped dimension, as people are in need to reconnect with parts of themselves or to restore balance in their lives. Overall, progressive wellness to tackle sleep disorders and other cognitive and physical issues linked with the stresses and strains of modern life will grow to become an essential pillar of the industry."
With special thanks to:
Delve deeper into the business of spa and wellness
A specialized spa and wellness course is included within the Global Talent Development professional training portfolio.