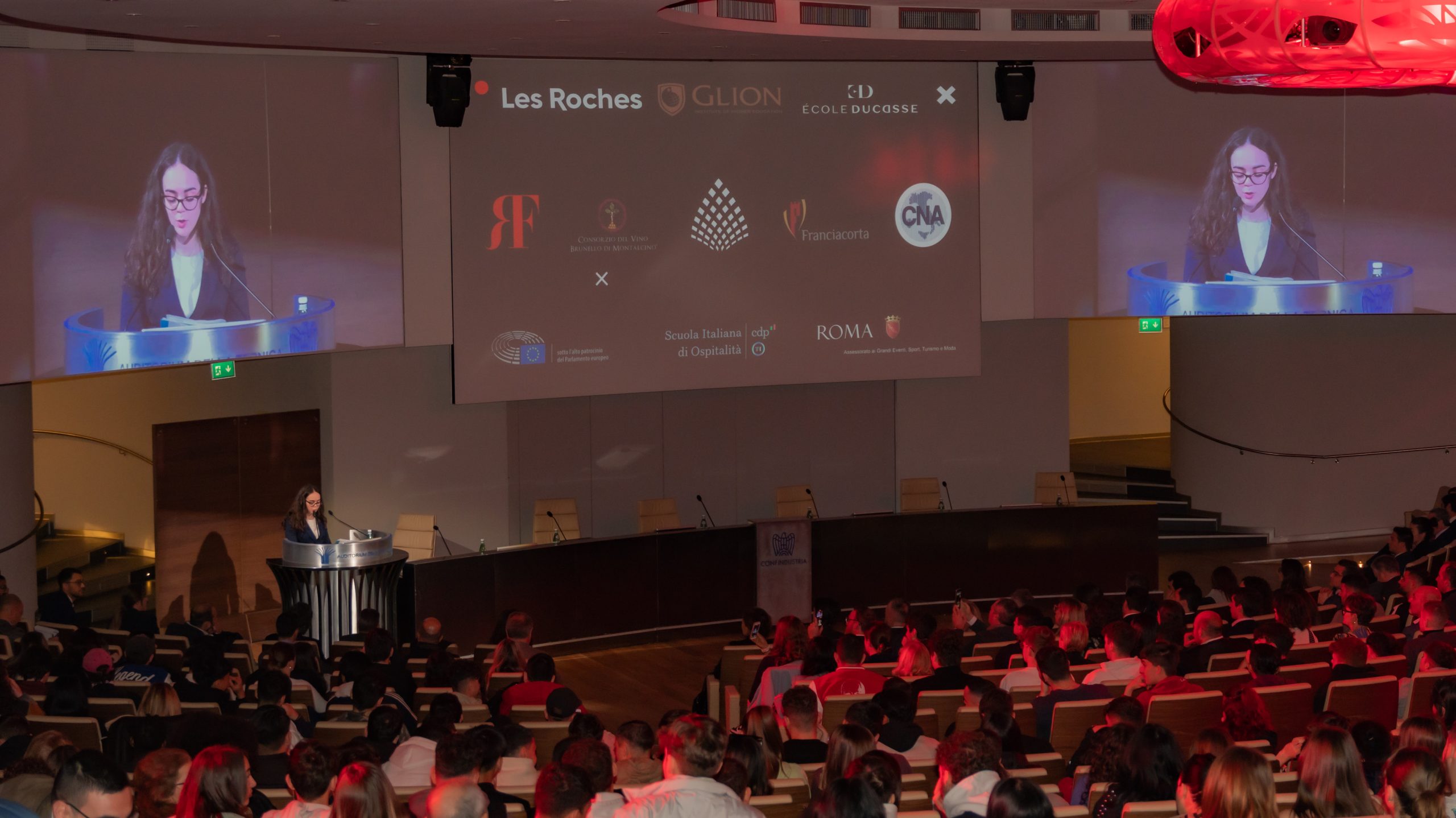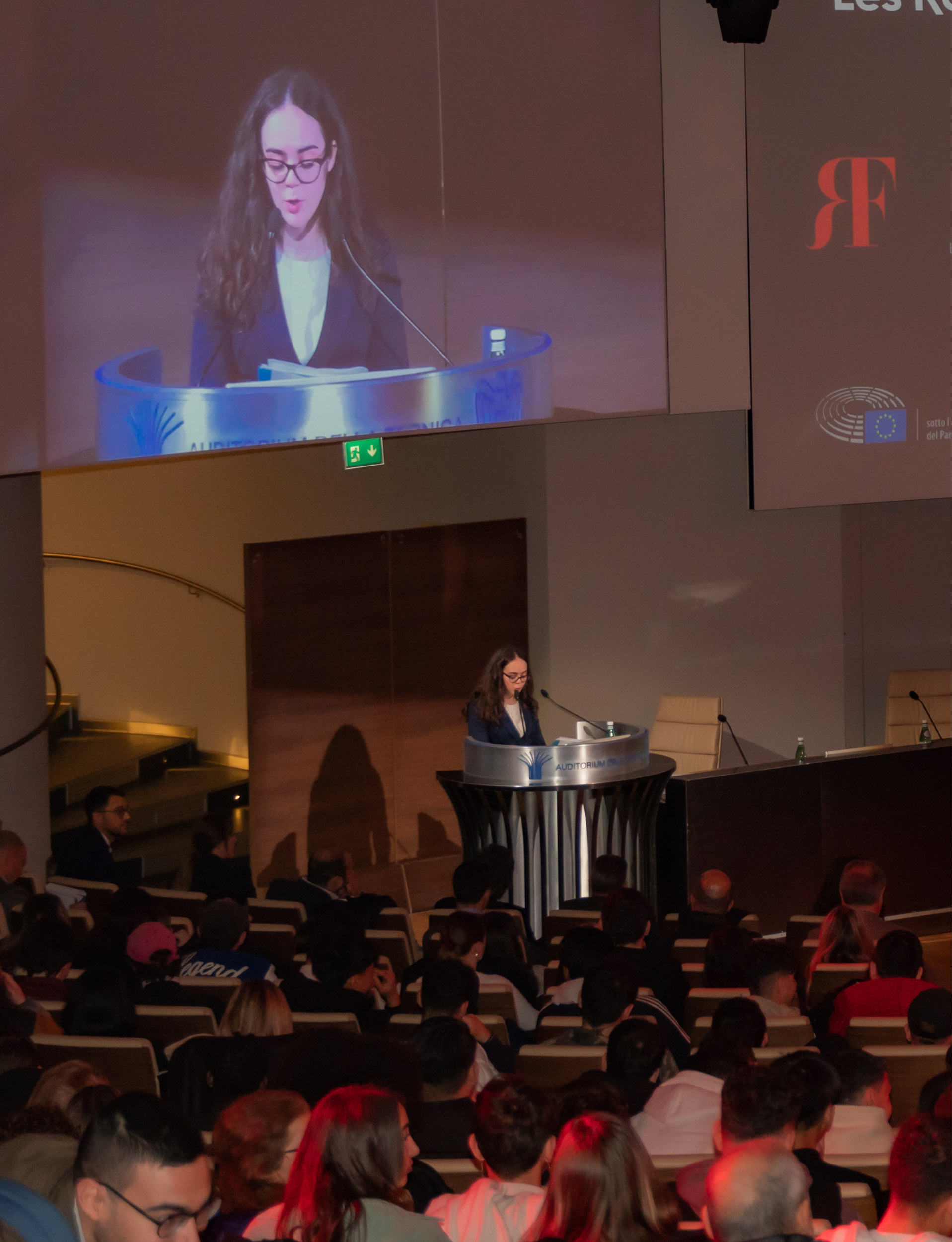 Two alumnae from Glion and Les Roches have joined forces to develop young talent in hospitality. We spoke to Glion graduate Beatrice Leon to find out how…
Glion International Hospitality Business Master's graduate Beatrice Leon has teamed up with Les Roches Executive Master's in International Hotel Management graduate Martina Allegro on an innovative start-up in Italy aimed at developing the luxury hospitality talent of the future.
The project – Giovani Talenti dell'Ospitalità (GTO) – was set up in 2022 and seeks to connect young people who have just left high school or are currently students with leaders in the hospitality industry by offering online training and both online and in-person networking opportunities.
With support from both Glion and Les Roches, alongside a number of top-class hotel groups and tourism industry organizations, GTO also puts on an annual conference. This sees hospitality leaders rub shoulders with ambitious young talent to further develop connections and show them the numerous opportunities the hospitality industry has to offer.
"I started working on the project just after Martina in 2022," says Beatrice, who is also an Alumni Association of Glion Board member. "Its founder Kledis Brahimi contacted me while I was completing my management training in Dubai and I thought it sounded interesting, so when I returned to Italy, I was only too happy to get involved.
"What appeals is not only the connection with hospitality – and of course with Glion, which has supported both our conferences – but also the social cohesion aspect. What we're aiming to do is provide a gateway to high-end hospitality education and employment opportunities for those who may not usually have that access or do not know how to break into what is a highly competitive world."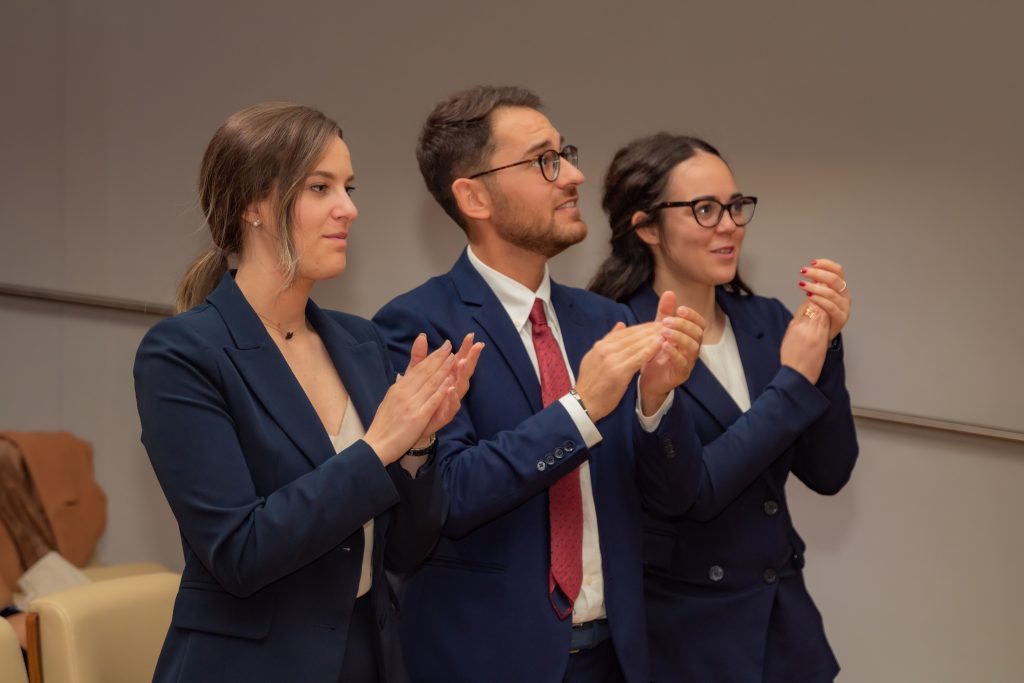 Valuable lessons
Following a successful GTO Conference in Catania, Italy, in April 2022, which attracted more than 400 students in person and more than 1000 online, Beatrice and Martina were inspired to deliver an improved experience at the conference in Rome in March 2023.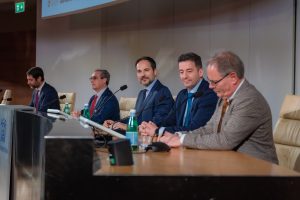 This year's event featured presentations by a number of leading lights in the hospitality industry, including Natalia Bayona of the UN World Tourism Organization, Group Chief Operating Officer of Rocco Forte Hotels Antonello di Medici and Carlos Diez de la Lastra, CEO of Les Roches. If the reaction from attendees is anything to go by, GTO more than achieved its aims.
"We had great feedback from students, the hospitality leaders who attended and the representatives who came from Glion and Les Roches," says Beatrice. "That was even more heartening because three weeks before the event, we had to change location to a different venue that had twice the capacity. We were worried we would struggle to fill it, but when we saw people filing into the main auditorium, we were proud of our achievement.
"Some of the soft skills you learn while at Glion and Les Roches are resourcefulness and the importance of being flexible – that's experience we were able to draw upon in the run-up to the 2023 conference."
The program at Glion also prepared Beatrice for the challenges of putting on such a large and prestigious event, in particular the financial and marketing modules.
"I was able to put into practice a lot of the theory I learned, which helped when drawing up the budget and working on publicizing the event" she says. "And I'm especially grateful to have learned how to present properly while at Glion. I did the opening speech at the conference in Rome in front of 700 people (see main image), so all that practice delivering PowerPoint presentations in front of classmates and faculty really paid off!"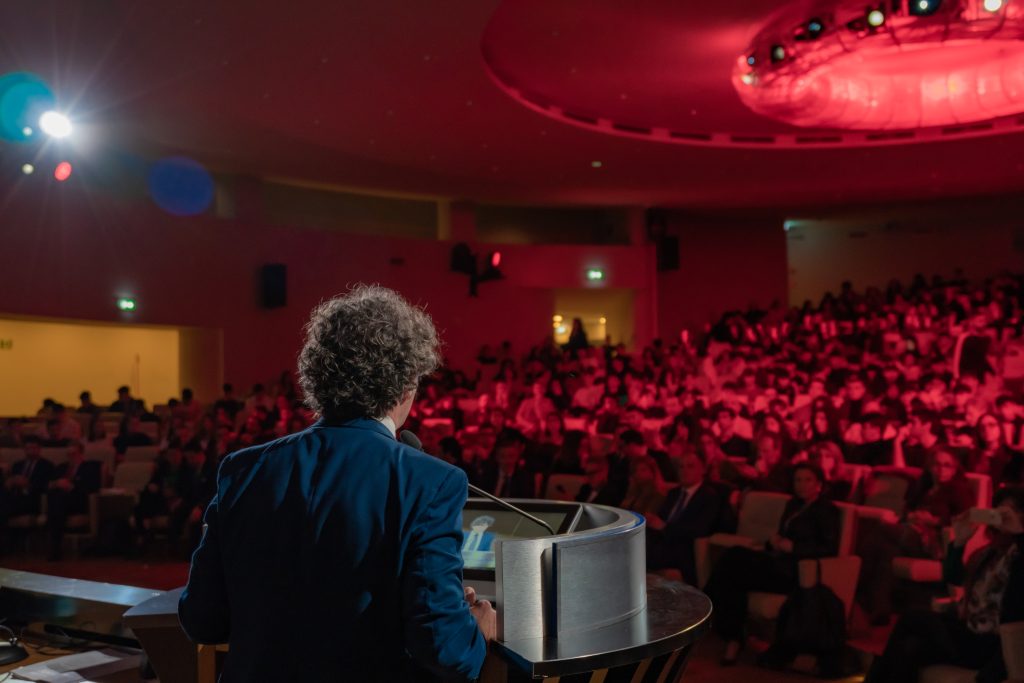 Social inclusion
One of the project's main aims is to enable young talent to reach leadership positions in the upper echelons of the hospitality industry. As well as providing an annual conference – free for students – at which they can meet and make connections with industry leaders, GTO offers online masterclasses that prepare students for a profession in hospitality.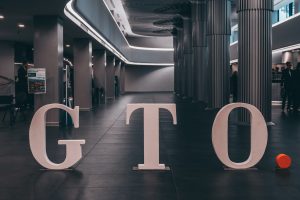 "We currently run classes on around seven different hospitality topics, such as front office, guest experience and luxury bartending," adds Beatrice. "They are quite high-level classes taught by some of the top people in the industry, so students get to learn about excellence and high-quality delivery in hospitality as well as the latest trends.
"Ultimately we are aiming to develop the luxury hospitality leaders of tomorrow and we're doing this by providing a bridge between their high school or student education and apprenticeships, entry-level roles in the industry or hospitality schools such as Glion and Les Roches."
For Beatrice, the connection with Glion and Les Roches is critical in helping the project achieve its overall aims.
"We're so grateful for the support we've had from both schools, not only in terms of supplying presenters at our conference but also ongoing advice," she says. "I'm still in touch with my teachers and classmates, while the Alumni Association of Glion has also been great for sounding out ideas with like-minded people.
"What I find crucial to our mission is that connection we have. We want to show young people how exciting and rewarding hospitality can be and that they too can become leaders in the industry. And if our work can inspire them to go on and study at either Glion or Les Roches, they will definitely see that."
Master the business of hospitality
As our flagship graduate degree, the Master's in International Hospitality Business delivers the complete hospitality leadership toolbox, with study options in Switzerland and London.