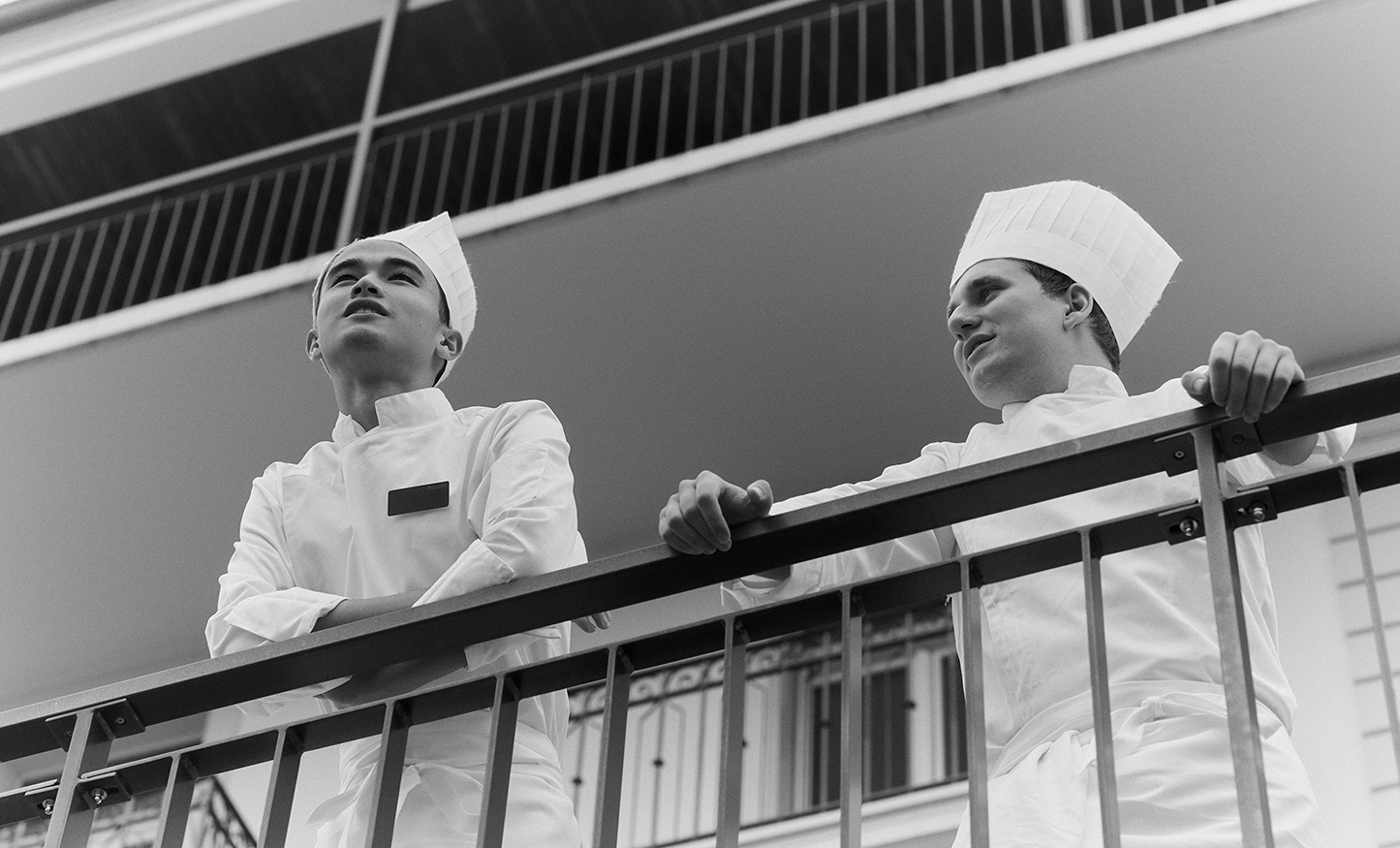 Recently, we announced that Glion would be hosting its own international MasterChef competition. On Wednesday 6 June, the event took place at our Bulle campus, with students showing off their cultural heritage and culinary flair in front of an expert judging panel.
An amazing event
Our students come from all over the world, often representing multiple nationalities. So what better way to demonstrate this than with a cooking competition? For those that are not familiar with the show, MasterChef is a global television series in which talented cooks compete against one another. Inspired by the show, student ambassadors Paul Leguay and Giuseppe Lombardi decided a MasterChef-style competition would be the perfect platform for Glion students to show off their skills.
"It gives people from different countries the opportunity to cook using their own cultural knowledge," they said. "We have tried to create a multicultural event without removing the competitive spirit. Finally, we want the competition to be a caring and friendly game, one that allows participants to have freedom in their choices."
Global competition
Six teams took part, representing China, France, Italy, Kazakhstan, the Middle East, and Egypt / Morocco. While a few team members cooked, the rest of them attended country stands. While here, they encouraged the 150 attendees to taste different food and drink from the participating regions.
The event was livestreamed in the lobby, with a judging panel made up of six Glion representatives. Benoit Carcenat and Fabien Foare, both winners of the prestigious Meilleur Ouvrier de France award, joined head chef Thierry Ray as the culinary experts of the panel. Additionally, student advisor Paul Chappel, Audrey Reynauld, Bachelor Programs Manager, and student ambassador Francesca Stellino completed the jury.
Tasting victory
The MasterChef competition proved to be a roaring success. Our students loved taking part – they were so enthused by the event that they have already begun forming teams for next semester. However, there could only be one winner. After conferring, the judges announced China as the victor, with France following closely behind.
As a result, the judges awarded China with some amazing prizes:
Professional knives
Kitchen books
Champagne
A plate of cured meats, cheeses and breads
Personalised kitchen vest
Finally, everybody got to enjoy a celebratory cocktail together. This brought to a close an amazing and enlightening event. Here's to next time!
Wonderful events and exciting competitions are just a small part of what Glion has to offer. If you're interested in studying at Glion, simply share your details here and one of our dedicated Education Counselors will be in touch.