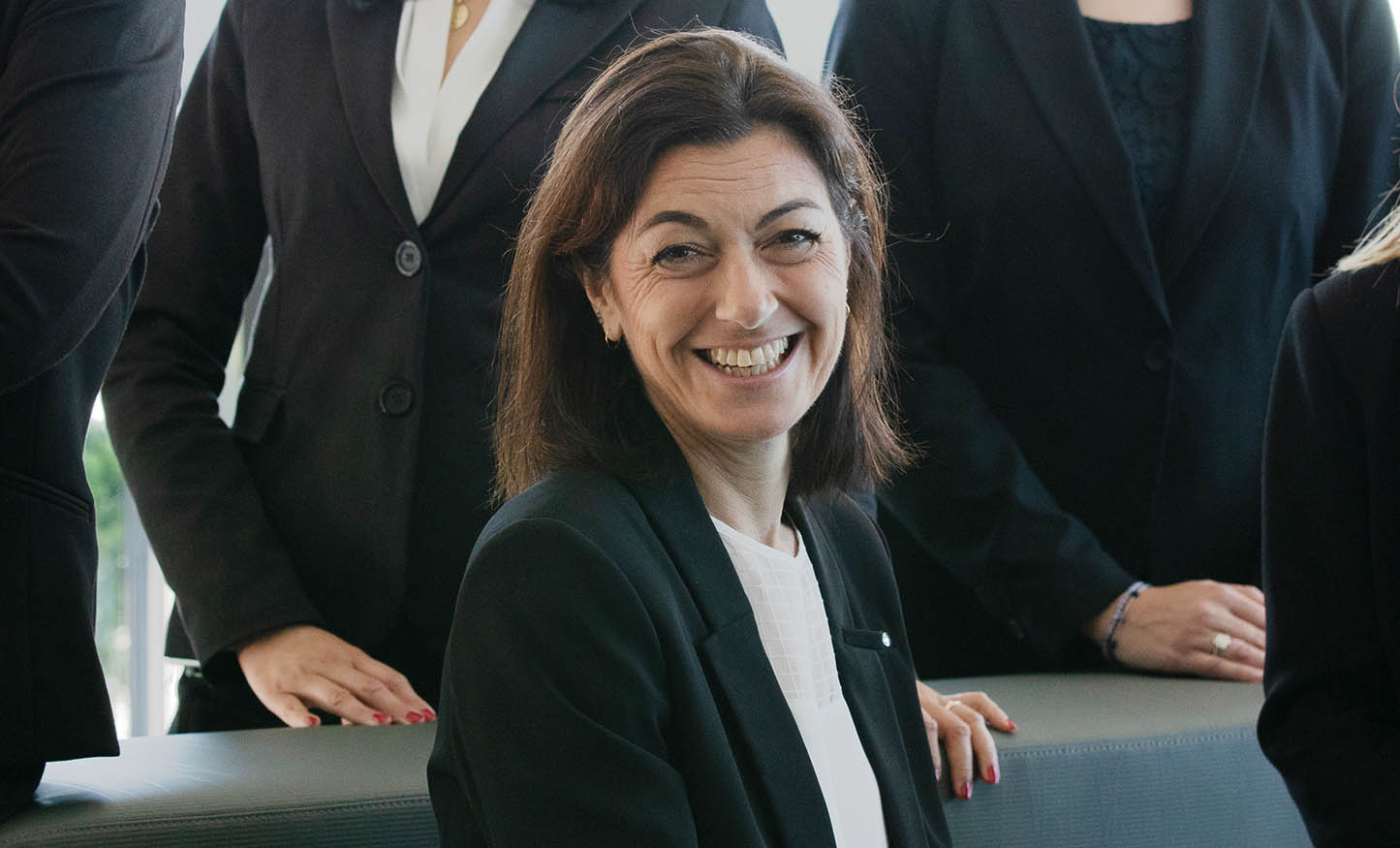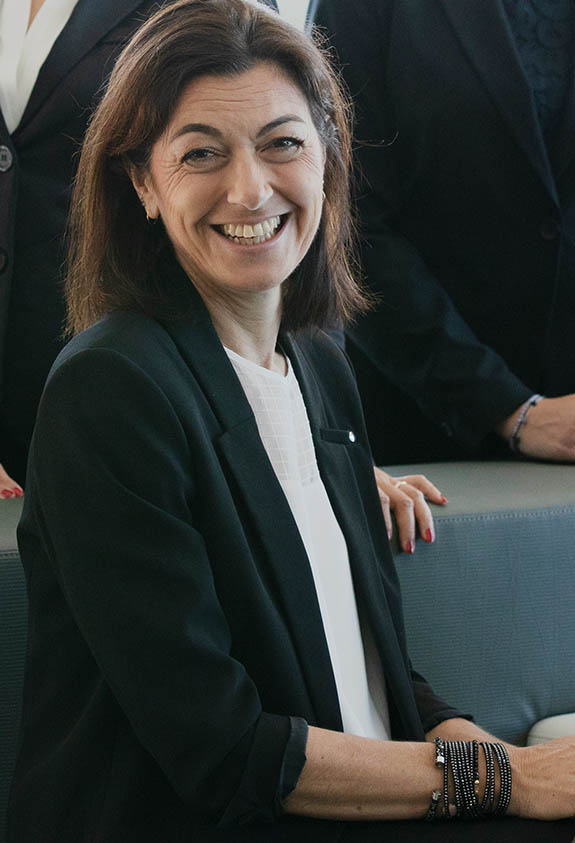 At both undergraduate and graduate level, Glion's focus has always been on equipping students with the skills and attributes that employers prize. This philosophy also drives the school's Career & Internship department. We spoke to Jacquie Lutz, Head of Career & Internship, to find out more…
Every statistic tells a story. And one of the most profound statistics relating to Glion is that 98% of job-seeking students have one or more employment offers upon graduation.
Such an impressive number doesn't come about by accident. "Employers love our students. And this comes from our culture, which tends to breed confidence that doesn't stretch into arrogance. Our students are more grounded, but still totally solid professionally," says Jacquie Lutz, who has led the school's Career & Internship team since early 2016.
At Bachelor's level, a solid professional grounding is hard-wired into the curriculum. First semester students undergo an intensive immersion into all the critical operational aspects of hospitality, including kitchen and service, rooms division and front desk. The idea behind this is simple: it's tough to manage people doing these jobs if you haven't experienced them yourself.
"This Practical Arts teaching builds up to the students' first internship, which occupies the whole of semester two and takes them into the world of work – often for the first time," explains Jacquie. "Our support kicks in as soon as the student is ready to start thinking about their internship options – and this should be almost as soon as they've started with us. The best internships get snapped up quickly and the early bird gets the worm, as the old saying goes."
The Career & Internship team offers a complete ecosystem of support and guidance throughout the internship lifecycle. Students are steered through the process of preparing a CV (resume), interview techniques and securing any visas that may be required.
On request, the team will also help students to choose between the 5,000 or more internship offers that can be found on the Glion careers portal at any given time.
The Glion 'unfair advantage'
It's this highly personalized, hands-on approach that Jacquie feels is an 'unfair advantage' Glion students have over those attending other larger, more impersonal institutions. And it doesn't stop once the student has secured his or her desired internship, either.
"This includes making sure that employers keep their side of the bargain too. The first internship is a key learning experience and the students won't get this if they simply spend six months polishing spoons."
The students are not the only ones who find reassurance in the very hands-on internship support. Parents, too, come into the equation. "I'm a parent, so I'm very conscious of the protective instinct that kicks in," says Jacquie. "I always put myself in their shoes; and I know that if my son or daughter was heading off to a new country, often a new continent, to work in a luxury hotel I'd want to know the school is keeping track. For us, it's never a case of saying 'off you go, have fun, and we'll see you in six months'. That's not the Glion way."
After returning to Glion for three semesters of academic study, Bachelor's students then get a second internship opportunity. Here the level of advice from Jacquie's team takes on a more professional slant, in keeping with the students' added maturity and enhanced professional knowledge.
"We want them to start thinking more seriously about their future career ambitions, because the second internship is a perfect way to start bringing those ambitions into focus. They will generally be offered more senior, more specialized positions, and the really forward-thinking students will also try to tailor their internship to steer them into their semester seven specialization," notes Jacquie.
Bachelor's>work>master's or bachelor's>master's>work?
For graduate students, a professional internship also forms a core element of every Glion Master's curriculum. But well before reaching this point, they must first answer that age-old question: do I move straight from my Bachelor's to my Master's, or gain some work experience first?
For Jacquie, there's no definitive answer to this conundrum, with advantages and disadvantages to both approaches.
She says, "For some students who have completed a Bachelor's, they just want to get out and put what they've learned into practice, earn money, be independent. There's no doubt it can be valuable to have some work experience before doing a Master's, particularly if it is very professionally-focused, as is the case with all four of the MSc programs we offer at Glion.
"On the other hand, once you have got into your professional life, maybe earned a rapid promotion, or even started a family, then breaking off to go back to full time education can be problematic. There's also an argument for getting all your study done in one block – on top of which is the potential to begin your career at a higher level due to your Master's.
"The most important thing is to weigh this all up carefully and to consider it in context of your personal and career goals. I certainly think our Bachelor's graduates have the maturity to come to the right decision for their individual situations."
Mapping the future hospitality hotspots
As for future career hotspots, Jacquie considers Asia to be one of the most exciting regions from a hospitality standpoint. "Many of the companies we deal with are expanding strongly in Asia, serving not just incoming tourists but also a local population which is becoming increasingly wealthy.
"The luxury segment is also flourishing, particularly on the niche/experiential side, as luxury consumers – like the rest of the market – are also seeking something new and less-travelled. The ultra-luxury segment in particular is virtually recession-proof. Companies operating in this sphere need people who can offer a very special level of service, and our students are absolutely at that level."
A Glion education creates opportunities well beyond the realms of hospitality, however. "We are building an ever-wider network of recruiting companies across many industry sectors," says Jacquie. "We try whenever we get the opportunity to connect with new companies, to project the image of Glion and what our students are capable of.
"And this message is starting to hit home: employers are increasingly coming to understand that Glion is not just a hotel school but a fully-fledged business school; and the potential of our students is huge."